We all know neutrals are my thing, so the perfect nude must be the ultimate neutral right?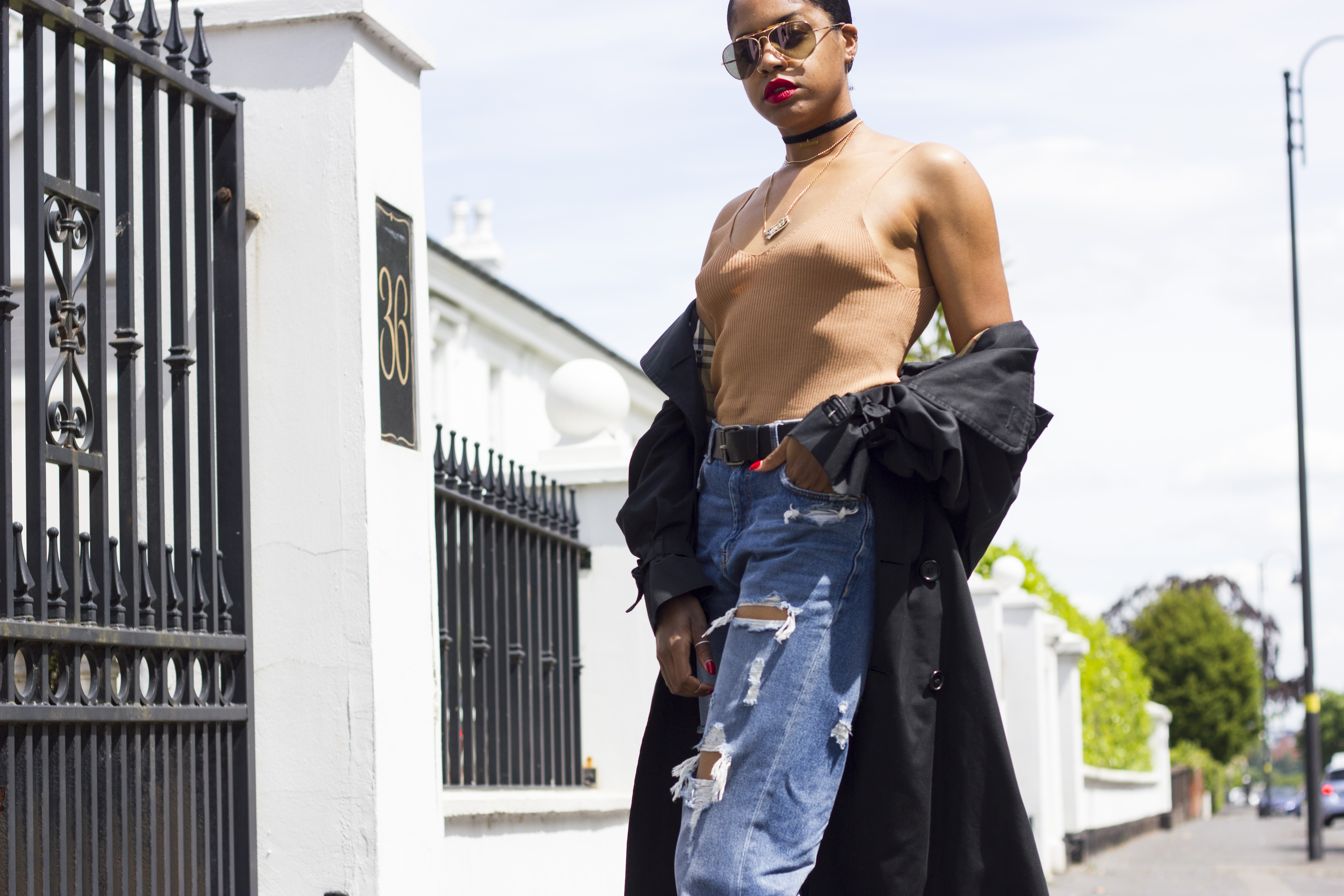 First of all, most, if not all nudes look great on darker skin tones. When I say nudes, I mean all skin tonal colours; rather than just a creamy light beige. If you do manage to get the perfect nude for your skin tone, it's the best thing ever!!! Due to the fact that you can wear it with pretty much anything, because the perfect nude is a nude that is almost exact to your skin tone. Therefore anything that goes with your skin tone is a go!
I've found my perfect nude in less than a handful of items so far, that I liked enough to buy. The most recent being my new Christian Louboutin platform sandals. They are super comfortable and will go with almost everything in my wardrobe! Except a slinky dress, but only because this style of shoe might be a little heavy for a slinky dress.
If you're of similar colouring to me then I'd advise you to search for camel or tan when searching for your perfect nude. For darker skin tones, search for brown or chocolate.
I plan on taking my perfect nude sandals for a true test run this weekend. The question is are they comfortable enough to wear all day? We shall see.
To get an idea of the neutral side of my wardrobe, watch my neutral haul video here.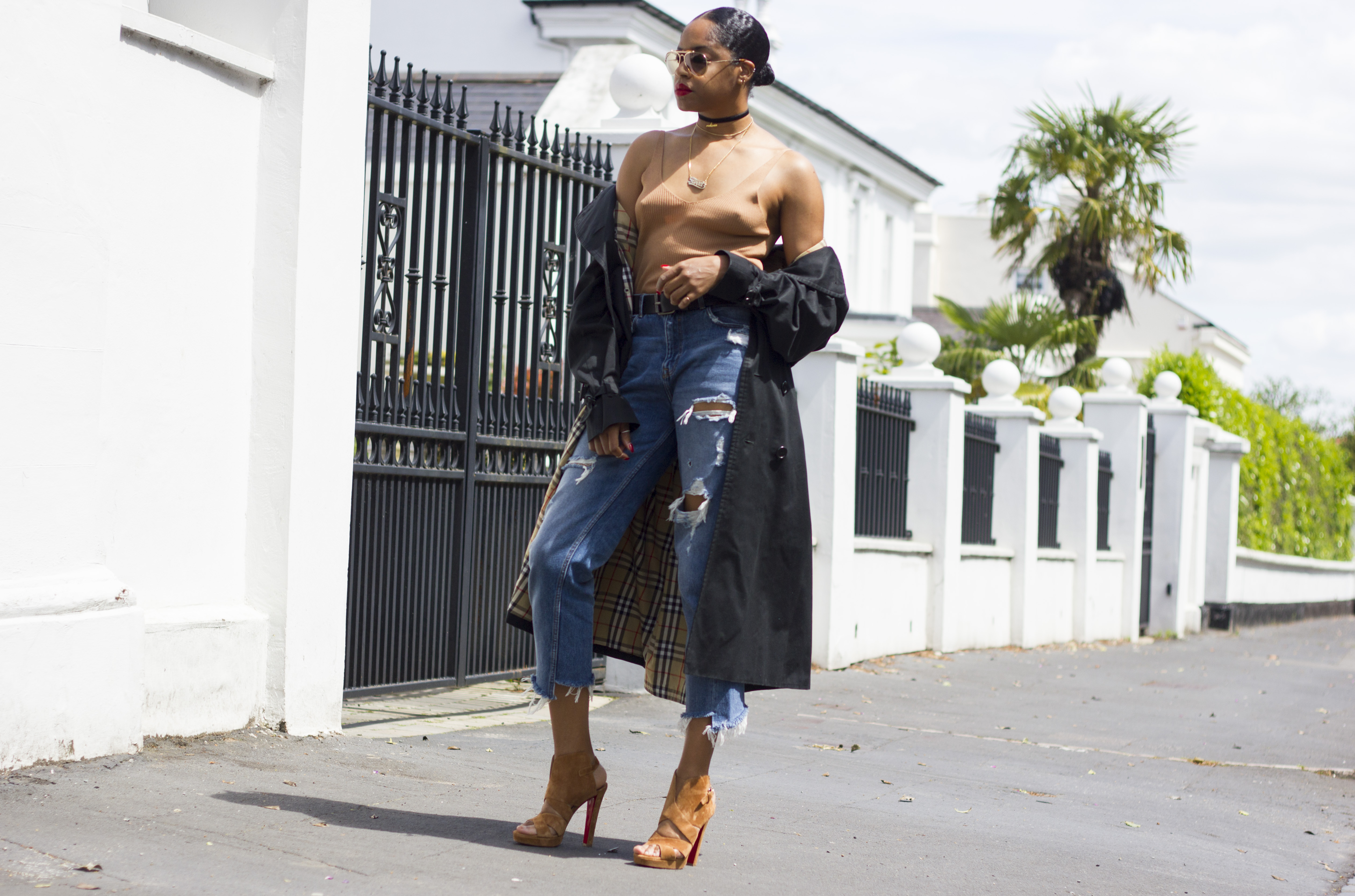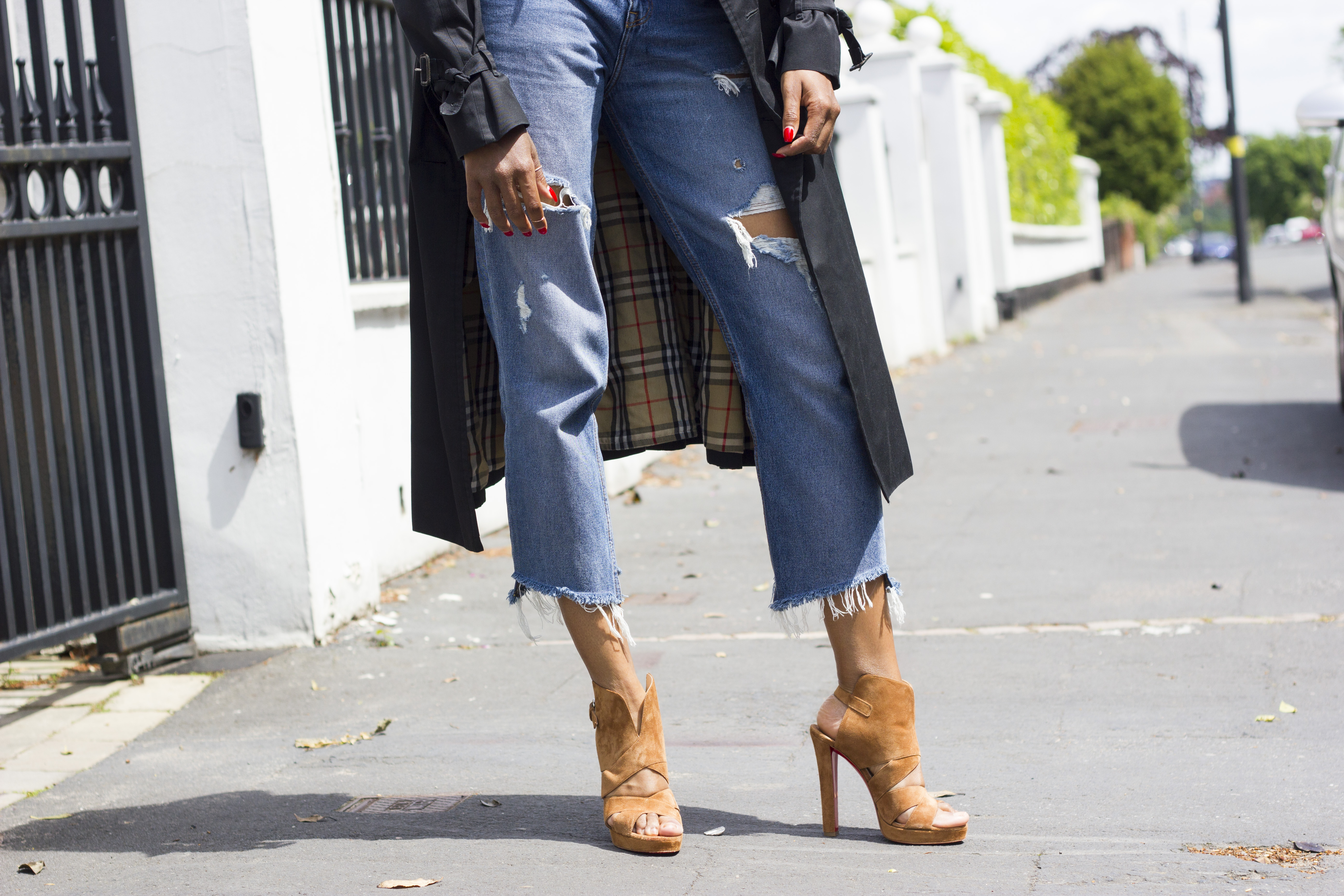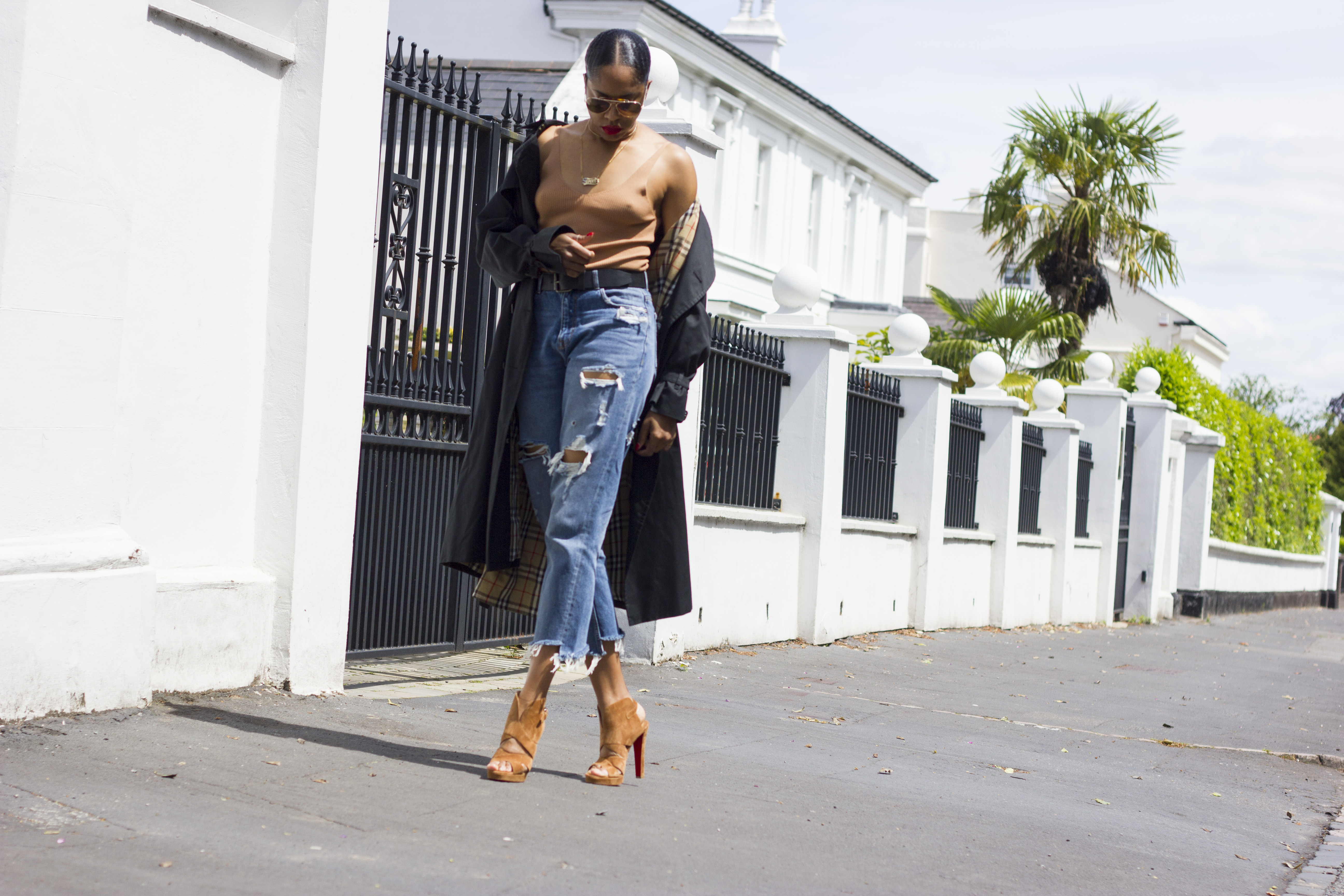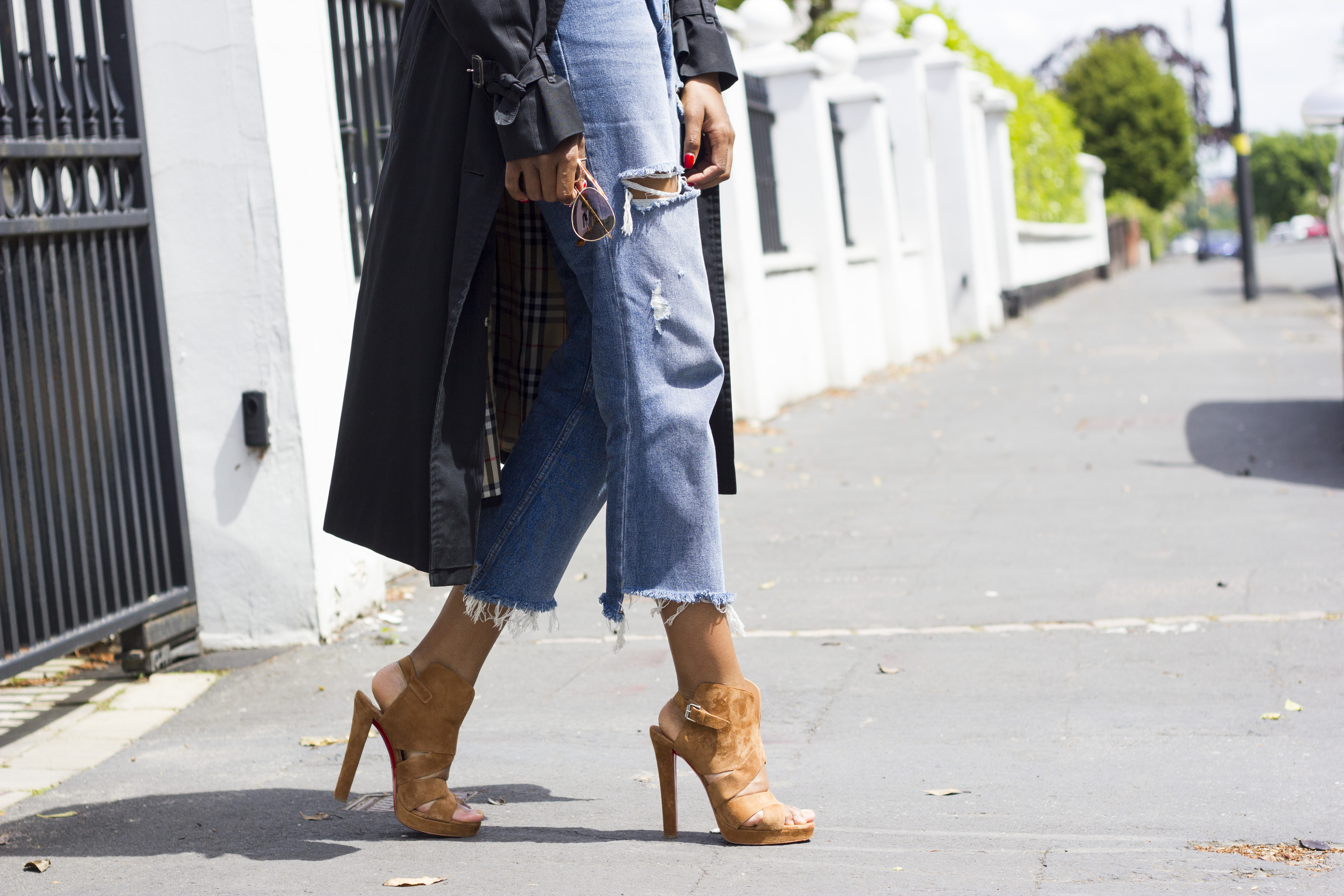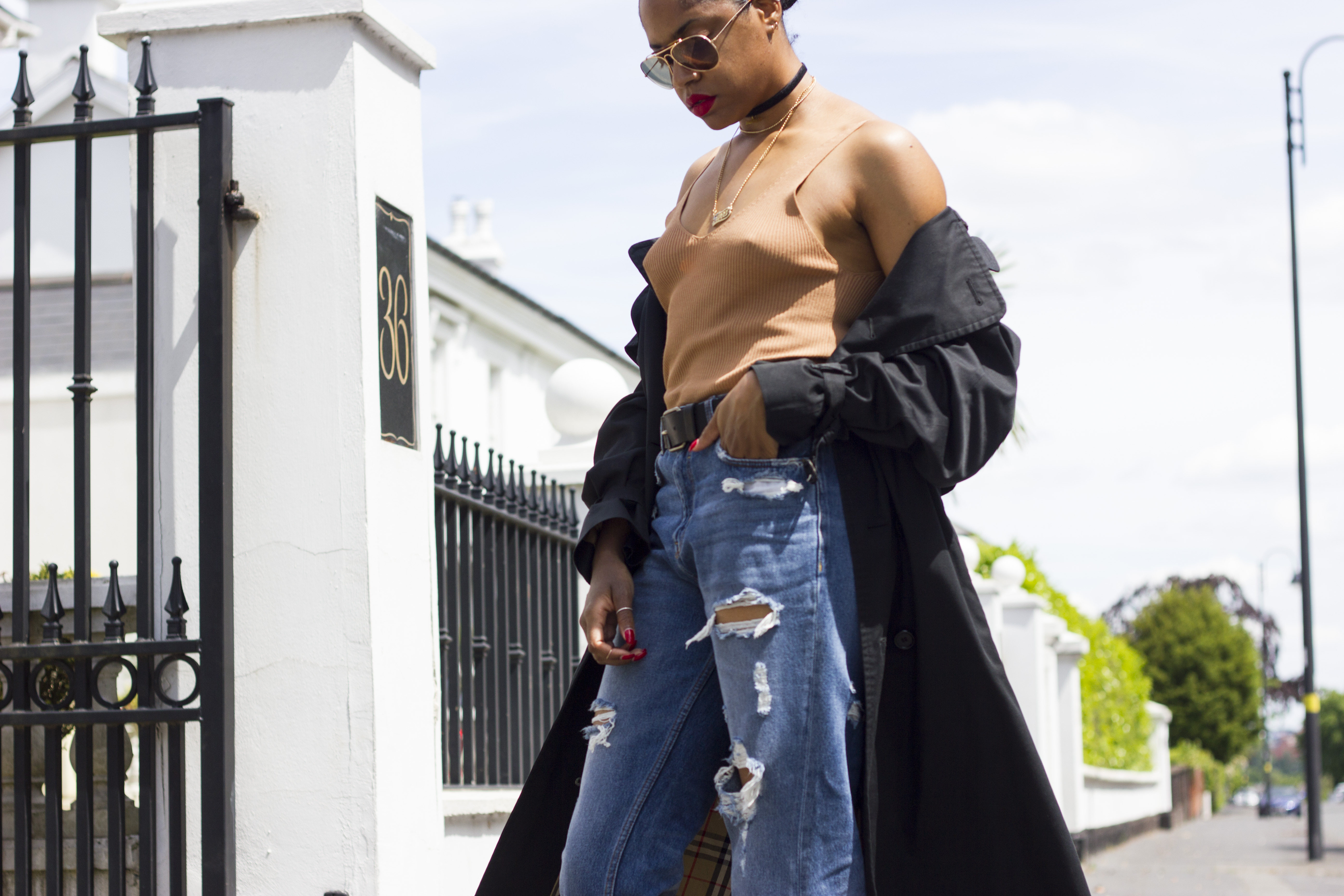 Vintage Burberry trench (similar here and tall version here) | Nude H&M knitted top (similar here, here, and here) | Zara distressed jeans (similar here, here, and here) | Christian Louboutin nude sandals (similar here, here, and here)
Do you have any perfect nude items in your wardrobe? Or are there any nude items that you currently have your eye on? Tell me in the comment section below.