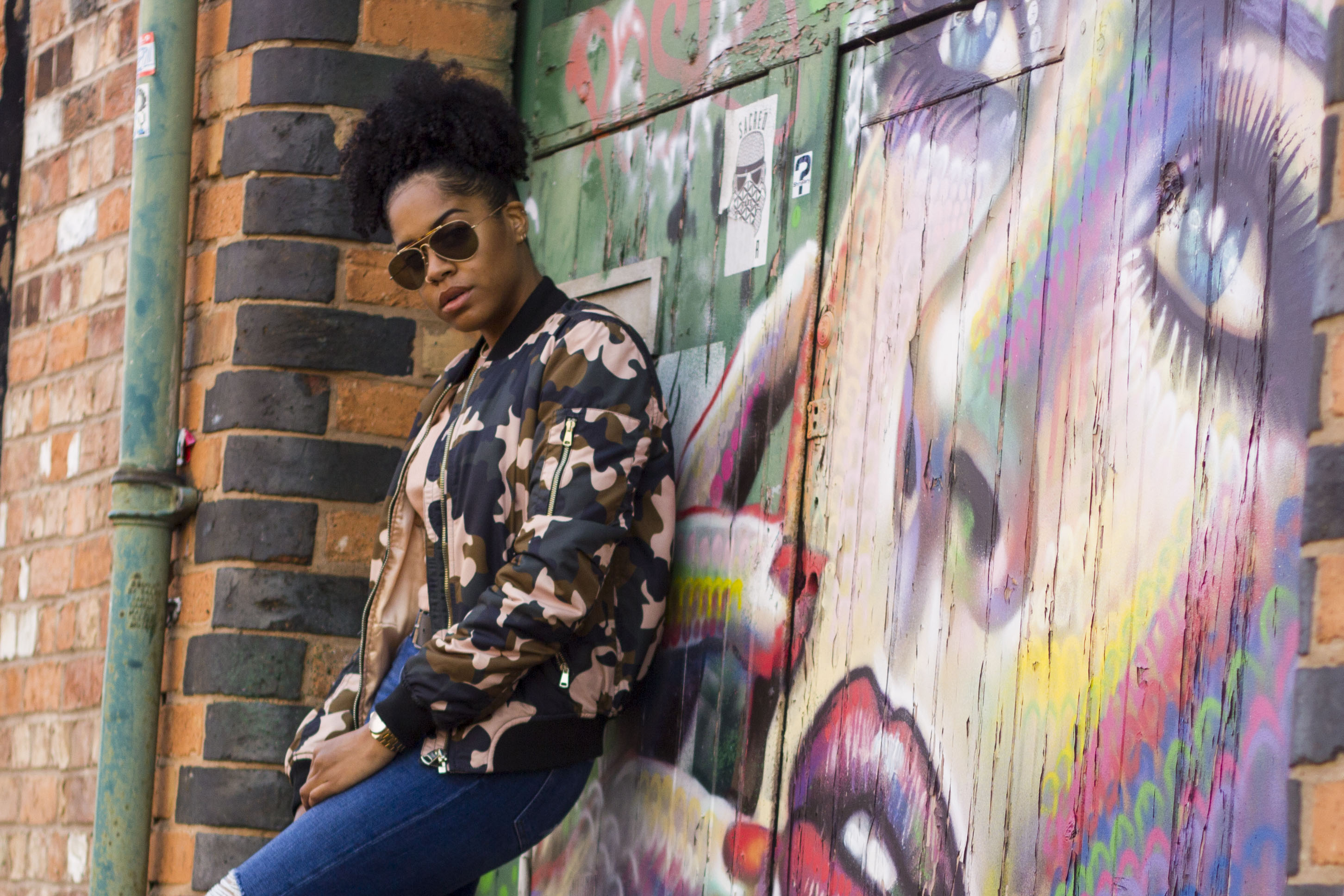 It's the age old cliché, as the cherry blossoms start to bloom, so does the spring/summer floral trend.  How does the casual, jeans and tee minimalist work the floral trend into her look?  Equally how does the no frills girl wear… well frills?
As you've probably gathered by now, I'm not really much of a florals and frills kinda gal.  With that said, somehow two pieces seemed to have wrangled their way into the wardrobe!  The two pieces, of course, are shoes; both of which are statement pieces, naturally.  C'mon how else would they have got in there?!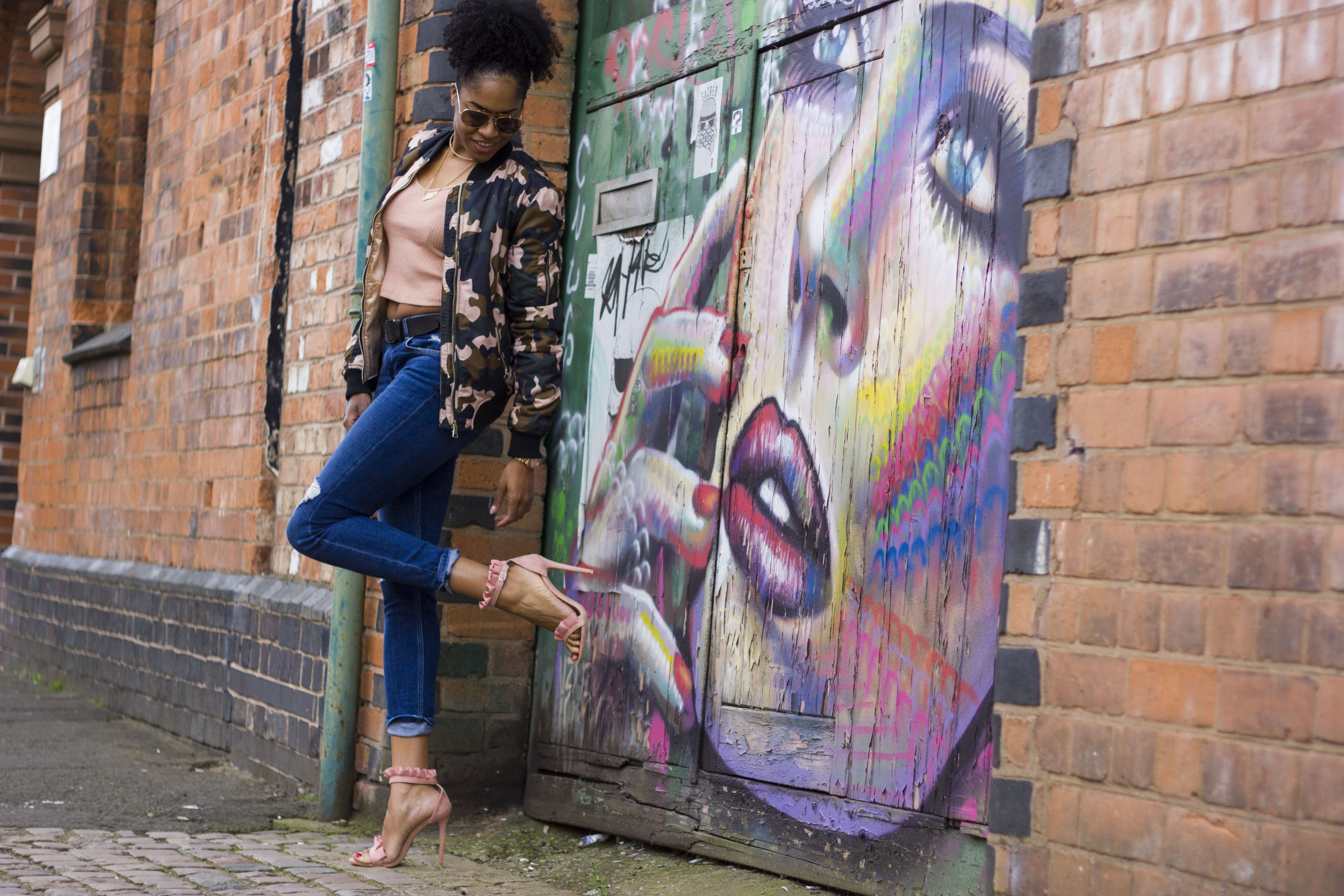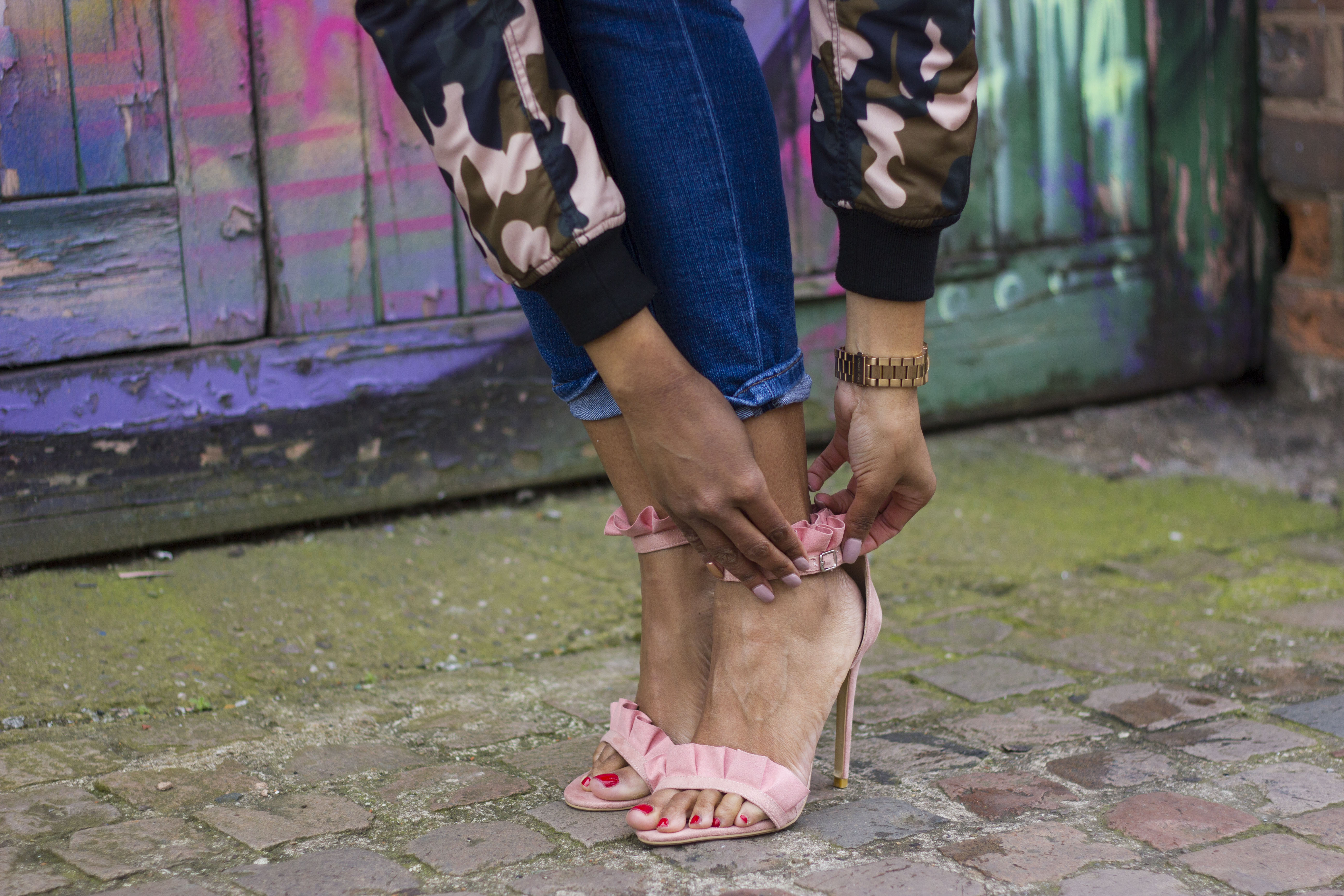 While perusing through the Ego Shoes website, I did an emergency stop on a pair of simple blush pink faux suede sandals.   Given a new lease of life with some added statement frills.  Perfection, these are sure to elevate those jeans & tee outfits for those spontaneous nights out.  Pieces like this are great to have in your wardrobe to hike up those "basic" looks.  These would be my statement when I want to throw an effortless but fly outfit together.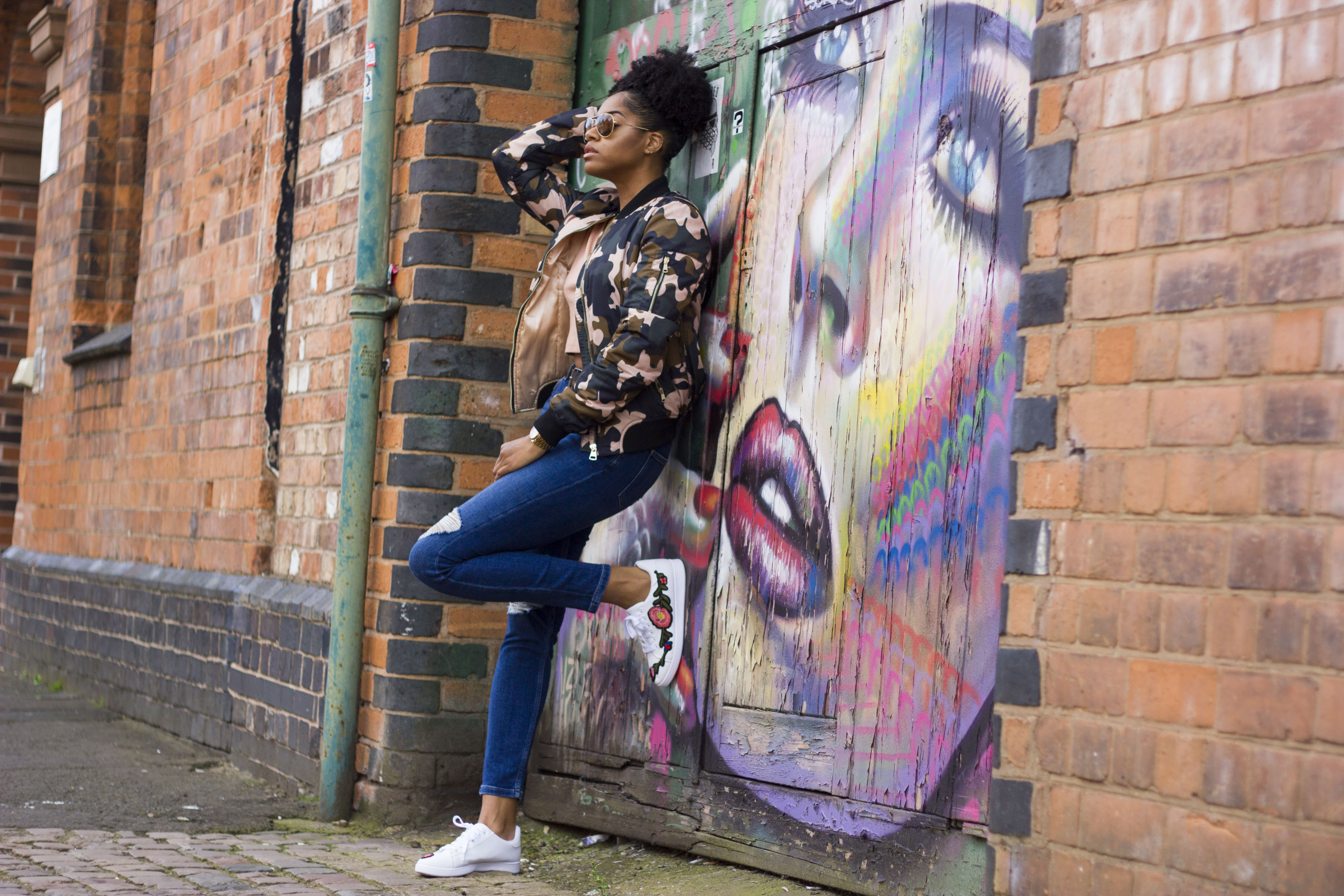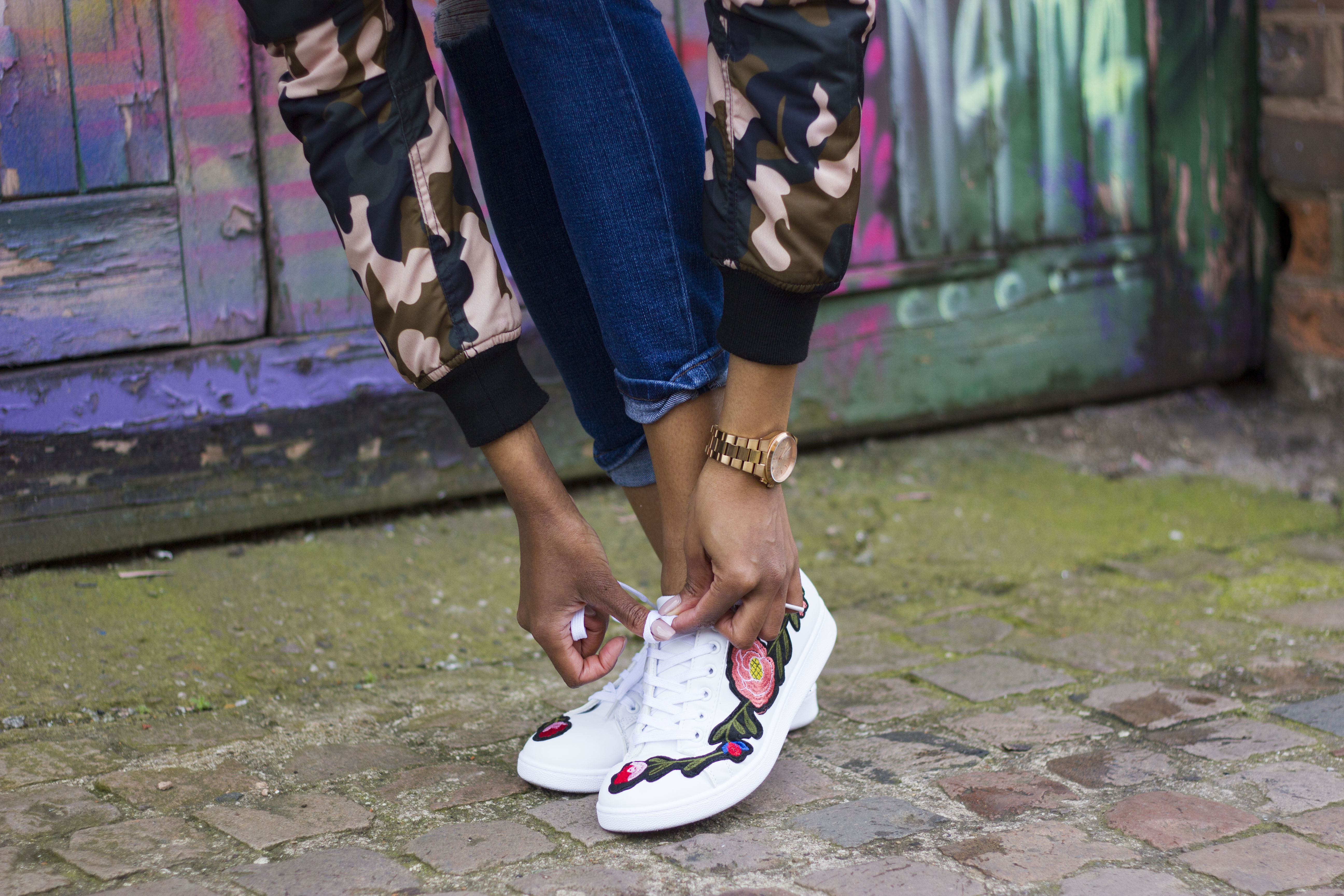 The next stumble and trip was on a pair of floral Gucci inspired sneakers.  Wonderful, an easy way to embrace the Gucci trend without having to spend almost a month's rent!  Tattoo style floral embroidery along the outer side of a plain white sneaker?  Um hmm, I'll take that!
This duo is the perfect weekend day to night combination.  One outfit of fave staples; jeans, t-shirt, and a cute jacket, can easily be taken from morning to evening.  Wear with the sneakers in the day, then switch over to the heels for the evening!
Are you into the whole frills movement? Do you love the whole floral trend for spring/summer thing?