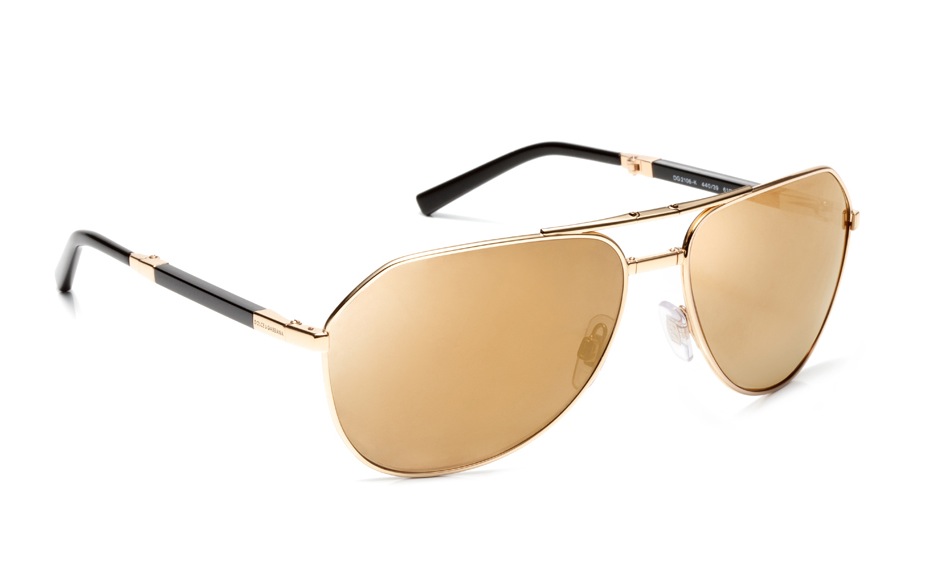 This week's GOTW is for all the magpies out there that have a love for all things shiny! Design duo Dolce & Gabbana have designed a new line of sunglasses, all models within the "Gold Edition" are in 18-carat gold- plated metal and available in yellow or white gold and feature latest generation polarized glass lenses.
This classic Dolce&Gabbana aviator model as you'll see from the image above is completely foldable thanks to the 45° cut along the front. The packaging includes a special hook so that the sunglasses can be hung on a belt loop. A touch of unique elegance and functionality presented in exclusive packaging: a true collector's item.
Dolce&Gabbana Gold Edition eyewear will be on sale in Dolce&Gabbana boutiques and in selected stores worldwide starting from June 2012.