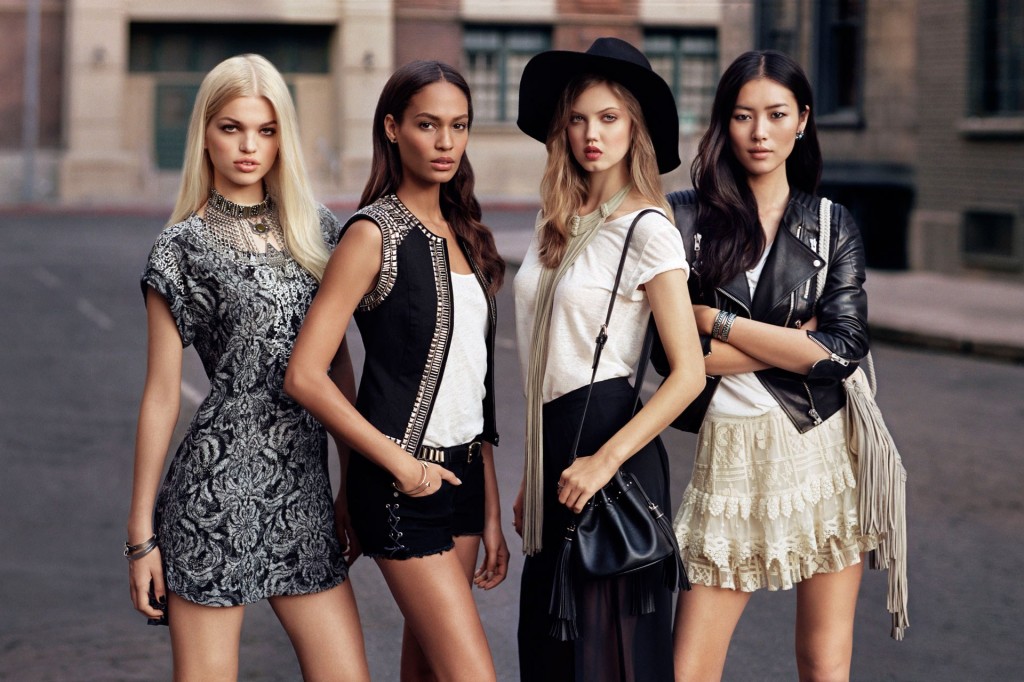 Now this is just perfect! H&M are taking the model-off-duty style of 4 iconic models of today (do we still call them SuperModels? That term takes me straight to the 90s gals Naomi, Linda, Kate, Christie et al.) and putting it into a collection for the masses. Now every girl fashionista worth her weight in gold style knows that the M.O.D. look is always a winner.
The New Icons collection was developed/inspired from the M.O.D. style of Joan Smalls, Daphne Groeneveld, Liu Wen, and Lindsay Wixon. Pieces include fashion staples such as simple Ts, frayed denim cut-offs, an embellished vest, a black leather jacket, a chiffon maxi, a tiered lace mini skirt, and over-the-knee boots; as well as a selection of accessories.
What's truly great about this collection is (not sure if they are doing this yet but) they can switch up the models for each season, say Chanel Iman, Cara Delevigne, Jourdan Dunn, Ruby Aldridge; keeping the collection moving forward rather than just a one off. This could be a real hit, and a definite style staple for the Swedish High St brand.
The collection drops next April.