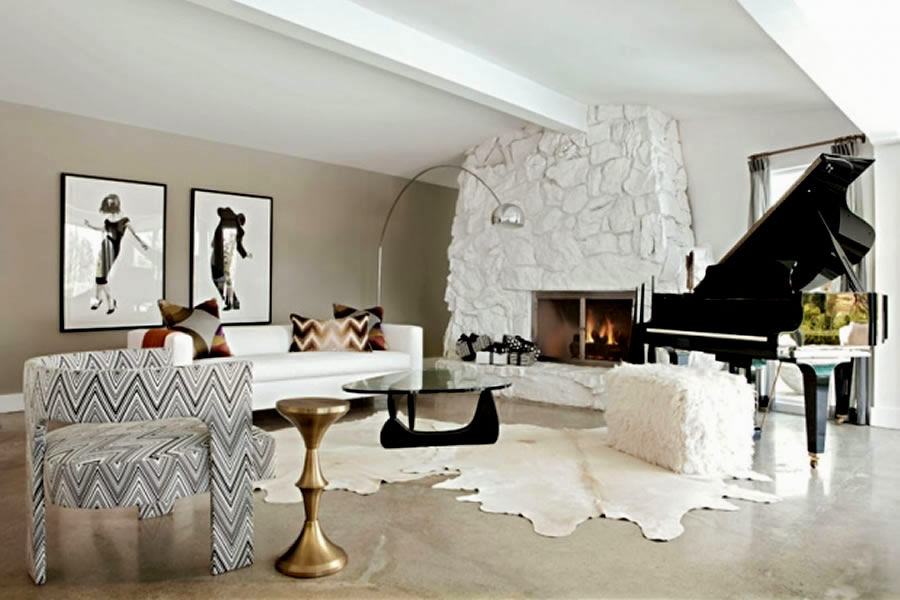 How does the world of fashion influence home interiors?
The world of fashion is all about textures, designs and patterns. This is not so different from the world of home interiors. Here are some ways you can use fashion trends to make your home beautiful.
Analyse why you like your favourite designer
Do you like a particular designer because they always have good, clean lines? Fashion designers such as Carolina Herrera are using geometric lines on dresses and other garments. You can utilise this trend in your home by hand painting designs on your walls. Don't worry if you don't have a lot of experience painting as there are many stencils that can be used. For a less permanent look, you can get unique wall decals that can be removed easily, which is a great thing if you are renting or you like to change your interior design often.
Reinventing yellow 
Yellow is one colour that until recently had been out of style. Fashion designers are reinventing the colour by using rich canary yellow shades rather than the burnt mustard tones that so many of us remember from years ago. Yellow can help enliven a room and add cheer – just don't go overboard with it. A yellow accent wall or pair of chairs achieves the goal without being over the top.
Black and white
There have been a lot of black and white patterns showing up on catwalks around the world. The sharply contrasting colours can add dramatic effect to a room and even make it appear larger and more open. Artwork that features black and white prints is one easy way to get this effect in your home.
Cobalt blue
Blue is one of the most popular colours in the world. We are now seeing variations of blue that are brighter but still subdued. Beautiful glass vases in blue tones will showcase your fresh bouquets of flowers. Look for throw pillows for your couch that feature this beautiful colour in their designs.
Be inspired and create
Your favourite fashion designers use their personal creativity to create things that they feel are beautiful and useful. You can channel this way of thinking by making something for your home. This could mean taking your time and painting a picture or making a photo collage of fun photos. If you are not usually the crafty type, you could sign up for a class and learn a new skill. Used-furniture stores and thrift shops can be great places to find older pieces of furniture that just need a little bit of sanding and maybe a new coat of paint to look fantastic and trendsetting.
Using your favourite fashion trends will make you enjoy time in your home
Your home should be a place where you feel comfortable and don't mind spending your time. Using colours, designs and styles that are similar to your favourite fashion trends will help you like your home more. Your home is definitely a reflection of your own unique tastes.