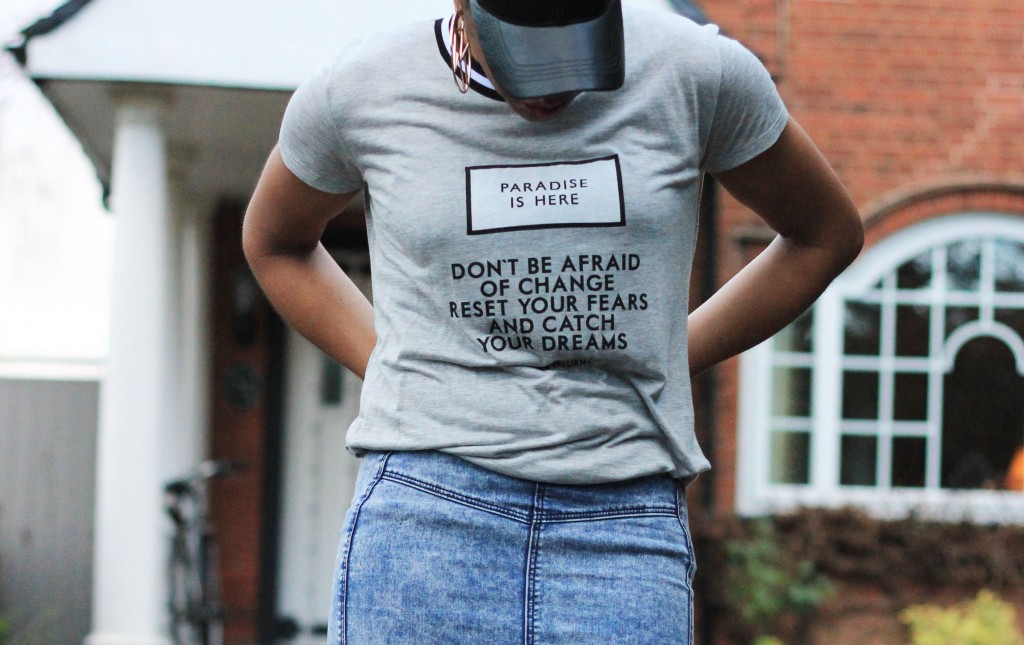 My girl Leona gifted me this tee and skirt, knowing my style and my size, she went about her business and chose items for me.  That usually never works, I am so picky, especially with my, no, I'm just point blank picky!  I've had friend's gift stuff to me before, and you know the feeling when you're like "oh…thank you…!" knowing that you're probably never going to wear it, and having to break it to your friend that you're gonna need the receipt.
On this occasion I opened the package and instantly loved it!  I love the fit of the tee as well as the message, and I love the acid wash skirt, although I wish it was a little longer, but that's down to my long legs.  I also got a major statement necklace, but I'll wear that with something else.
Leona has such great style and taste, whenever I see her the two of us are back and forth "I love this, where did you get it and when??"  She get's me!
See more of the look after the jump!
INSTAGRAM : TWITTER : BLOGLOVIN : FACEBOOK : TUMBLR : YOUTUBE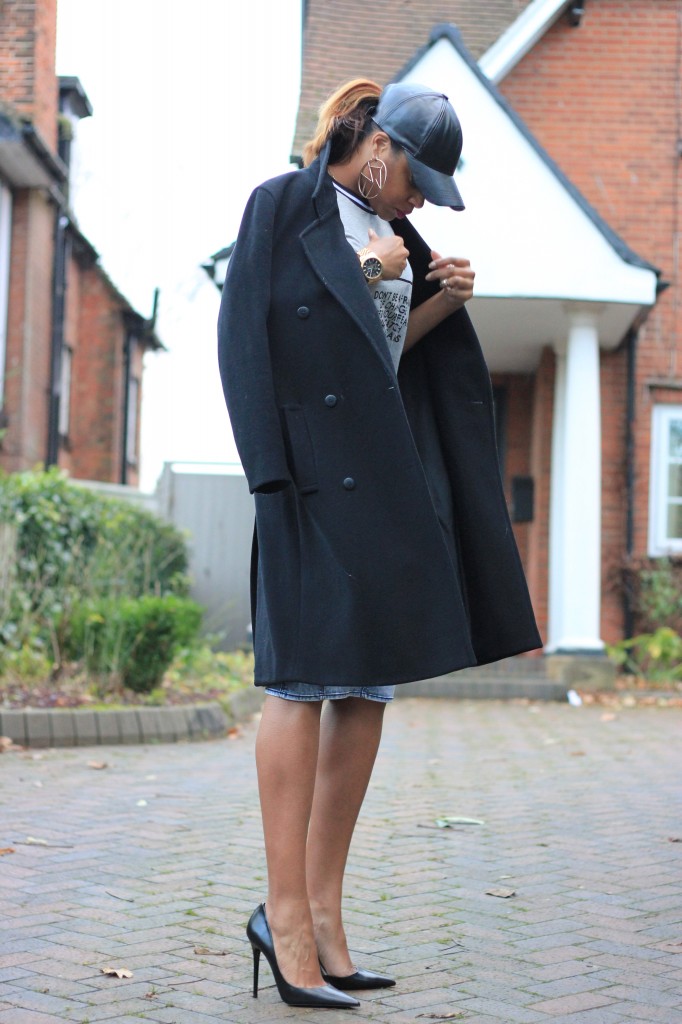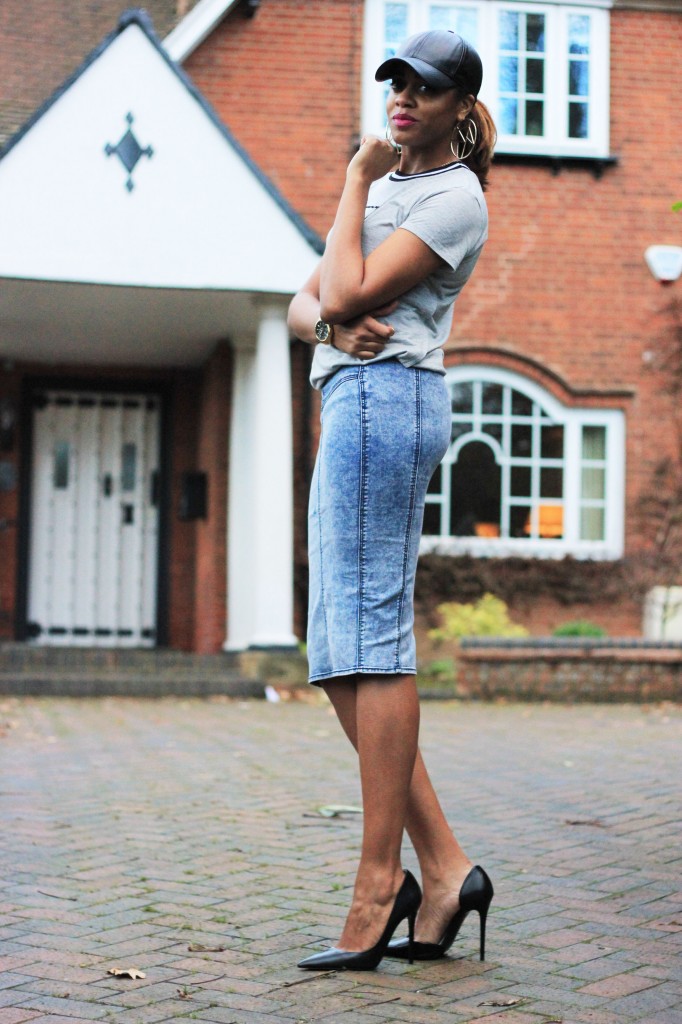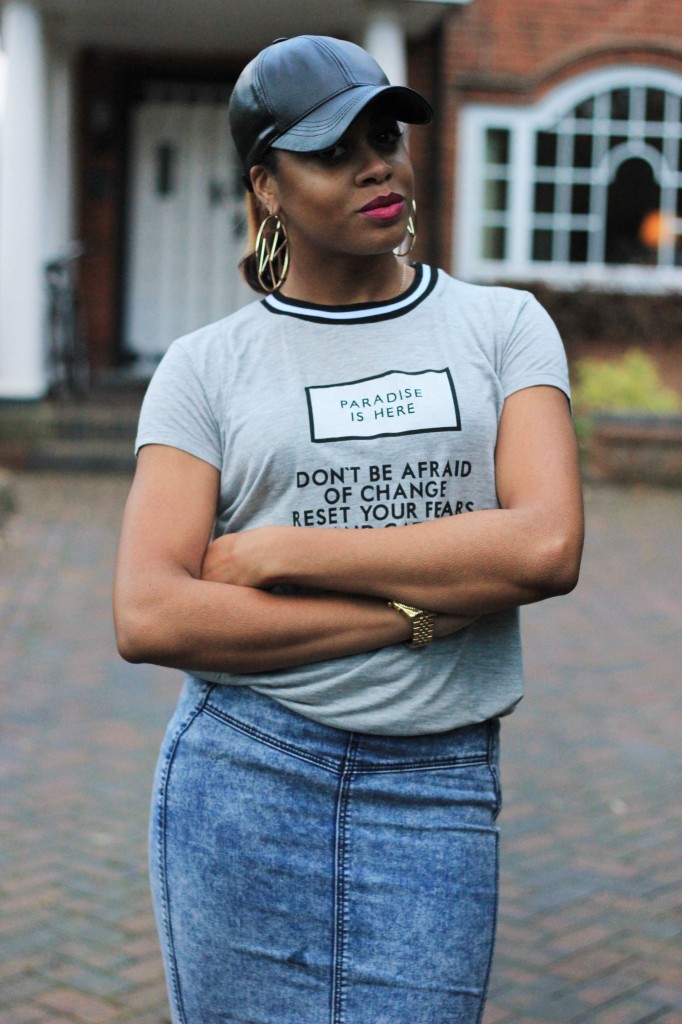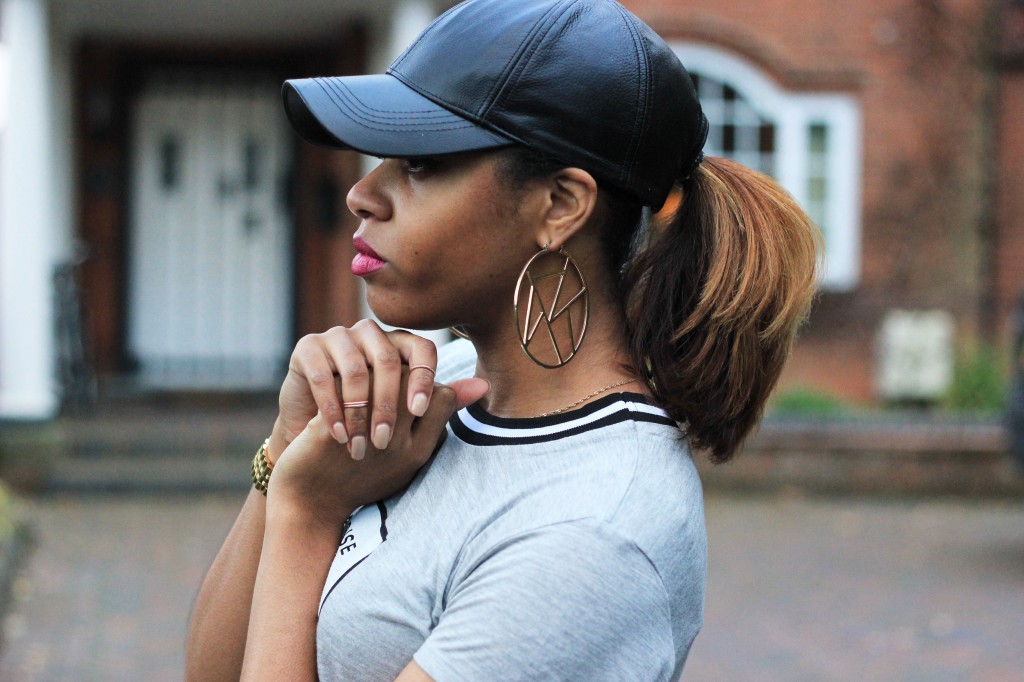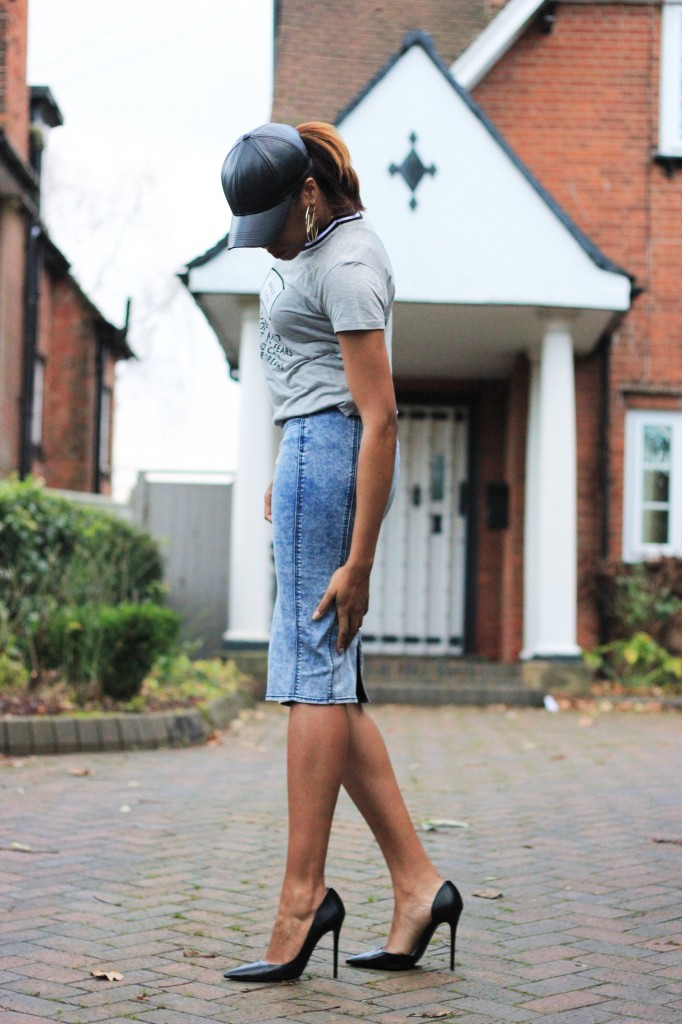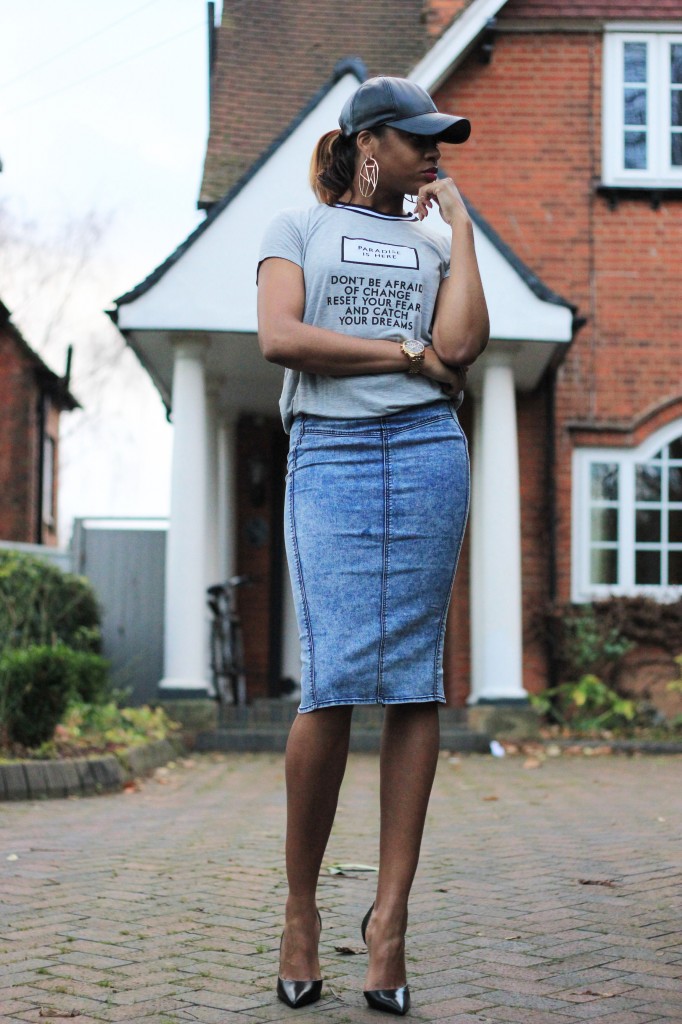 LEATHER CAP EBAY | BERSHKA GREY T-SHIRT (similar here) | BERSHKA ACID WASH SKIRT | ZARA HEELS (similar here, here and here)