The new Agent Provocateur campaign drops tomorrow. The Soiree 2011 – 2012 collection is launched with a short film 'Les Fleurs du Mal' – a unique take on the horror genre with a signature Agent Provocateur sensibility and eroticism.
The limited edition collection will be available online from tomorrow, the collection has previously only retailed in global destination boutiques such as Harrods, London and Madison Avenue, NYC.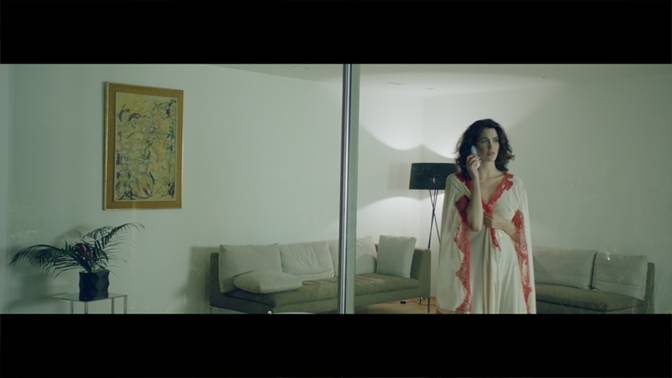 The two-minute film is directed by Epoch Films' Justin Anderson. Agent Provocateur's Creative Director, Sarah Shotton, says "I was introduced to Justin's work by Epoch films. I loved his simplistic but stylish style and also the humour in his work. One of the gowns in the collection reminded Justin of the type of gown that was worn by 'victims' in classic '50s hammer horror films. Hammer horror suits Agent Provocateur perfectly as in the past, horror was the only way of showing sex in film, hence Dracula biting his reluctant ladies' necks! I am a big fan of horror and of using it as a tactic to jump onto my own 'victims' laps when scared, so I was very excited about making our very own little horror film!"
*WARNING: FILM CONTAINS NUDITY AND SCENES OF A SEXUAL NATURE*
Justin says "Putting Agent Provocateur and horror together seemed the natural direction for the collection, but we needed a music track that would add a layer of humour.  Sarah came up with the idea of using a Death Metal track which would be perfect for the brief, and I promised her I would make a film that would be like listening to Slayer whilst reading Italian Vogue. The track was recorded by the Parisian-based band – Omaha Bitch."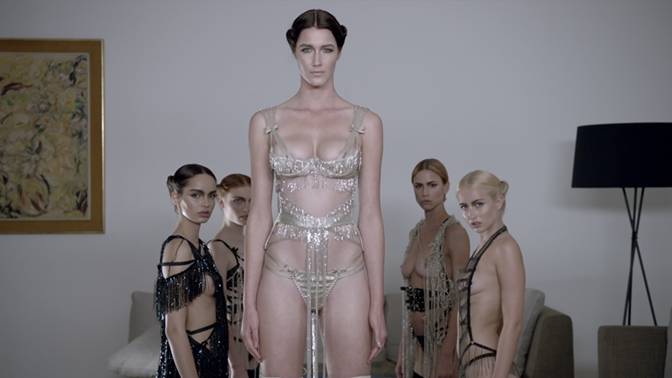 'Les Fleurs du Mal' and the Soiree collection are live on www.agentprovocateur.com from 31st October 2011.