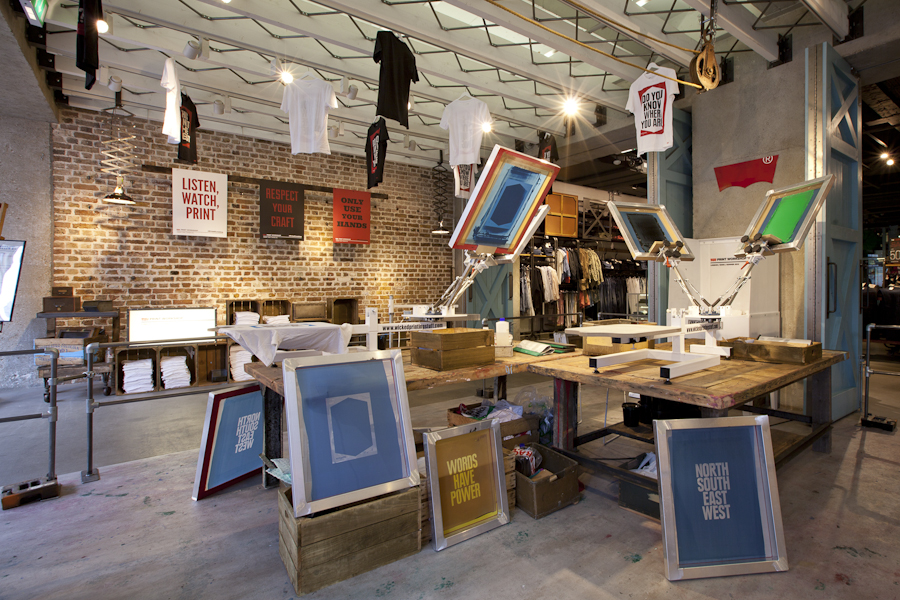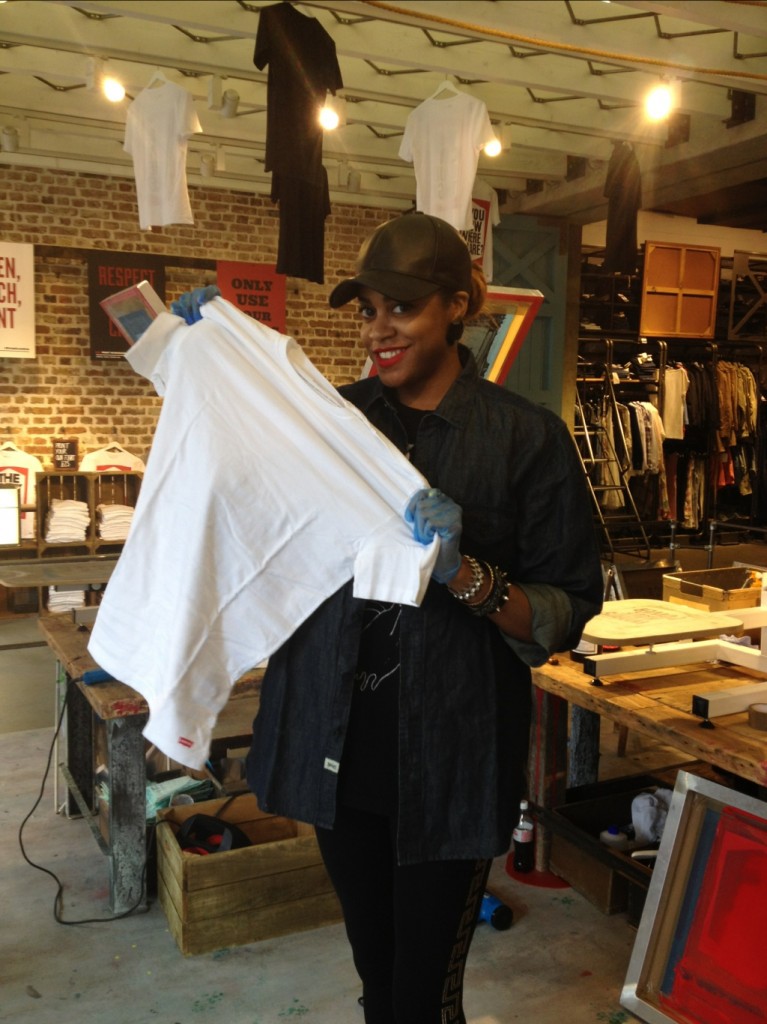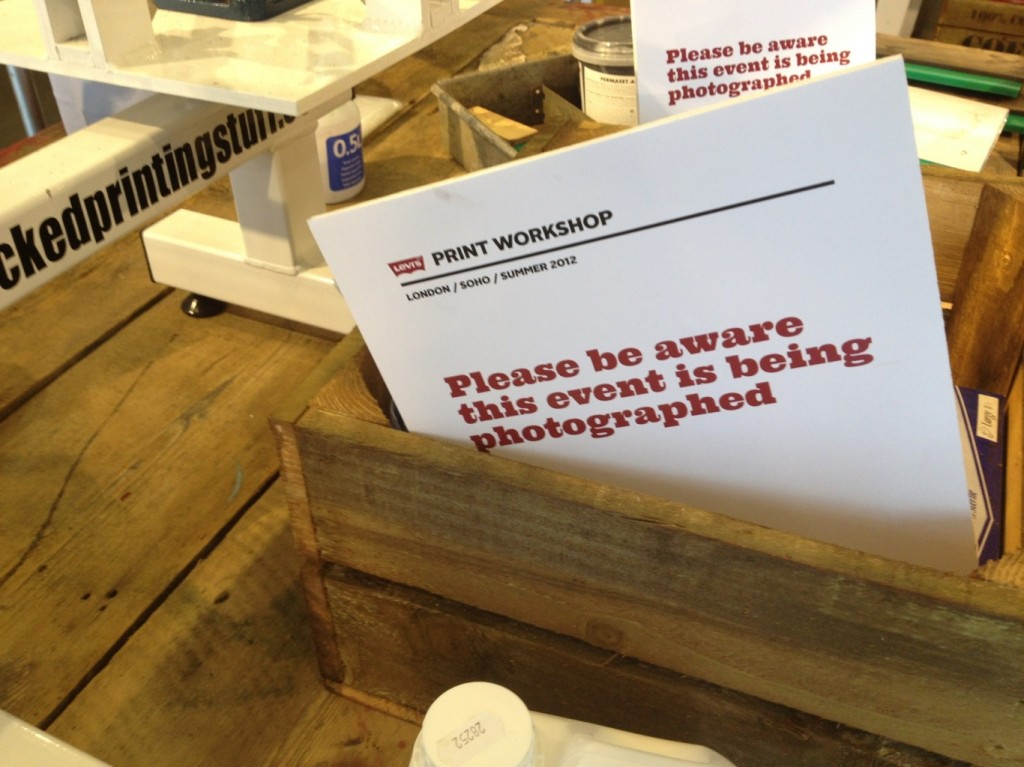 This afternoon I went down to Levi's Jeans store on Regent St to see what their Print Workshop #printlondon was all about. Now I don't know if you know but I'm totally down for anything hands on creative, especially when it has anything to do with personalising/customising clothes or accessories, so as you can imagine I was super excited about this one.
There's a full on screen printing and heat press in the Levi's Flagship store until the 3rd August. The interactive project is a collaboration with renowned Graphic Artist Anthony Burril who came up with a series of London inspired slogans/quotes of six words or less to be printed on to tees in store; starting with today's quote "WORDS HAVE POWER". A selection of quotes and different colour tees are available to buy off the shelf in store, with an exclusive print being sold at the pop-up store in Box Park Shoreditch. However if you fancy getting hands on he's passed the buck on to the members of the public to tweet London inspired slogans to @levis_uk including the hash tag #printlondon; as of tomorrow the public will be able to screen print chosen tweeted quotes. Levi's have already tweeted tomorrows quote by @Kittus "LONDON HAPPENS HARDER" I want this so bad but its only available for one day! Get tweeting your quotes, you never know you might just see one walking down Oxford St!
Don't forget to tweet your quote of 6 words or less to @levis_uk with the hash tag #printlondon, alternatively if you don't have a twitter acount you can always pop into the store and leave your quote/s on the pin board.