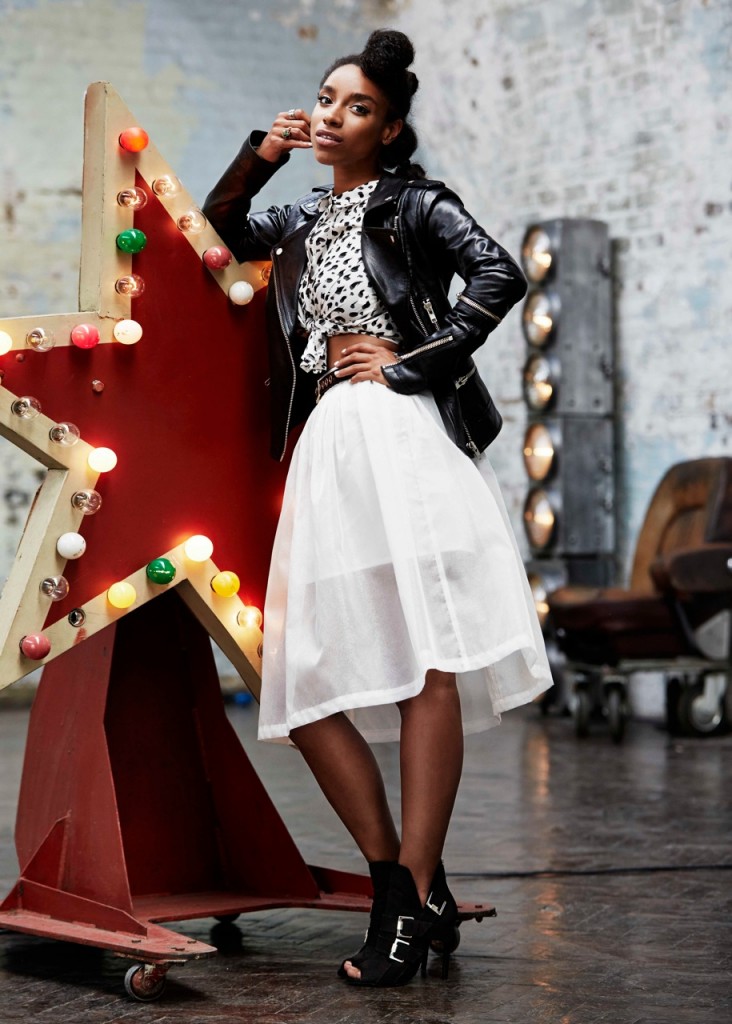 SuperTrash, the "affordable luxury" Dutch brand is unveiling the stars of tomorrow and celebrating the stars of today in the year long ST. Super Talent campaign. 12 months, 12 talents, 12 stories…
SuperTrash will be showcasing women who are true inspirations within their respective fields.  Regardless of whether they are new or established, the only criteria is that they are the best at what they do and epitomize the ST. attitude: strong, sexy and cosmopolitan.
The brand has chosen British folk-soul singer Lianne La Havas to launch the AW14 collection, she wears pieces from the first drop in her campaign images.  Lianne has recently performed at Glastonbury and is currently in the studio working on her eagerly awaited second album, she says:
"SuperTrash is sexy, strong and exactly what I've been looking for, I love how you can make it your own, there's no right or wrong way to wear the clothes. No matter what you wear it feels fundamentally strong and elegant at the same time."
SuperTrash is opening a new flagship store in Covent Garden in September this year, Lianne La Havas will perform an initimate gig at the launch which a few lucky customers will get the chance to win tickets to.
How exciting, the brand just keep getting better and better!!! Shop Lianne's wardrobe over at http://www.supertrash.com/en/new-arrivals