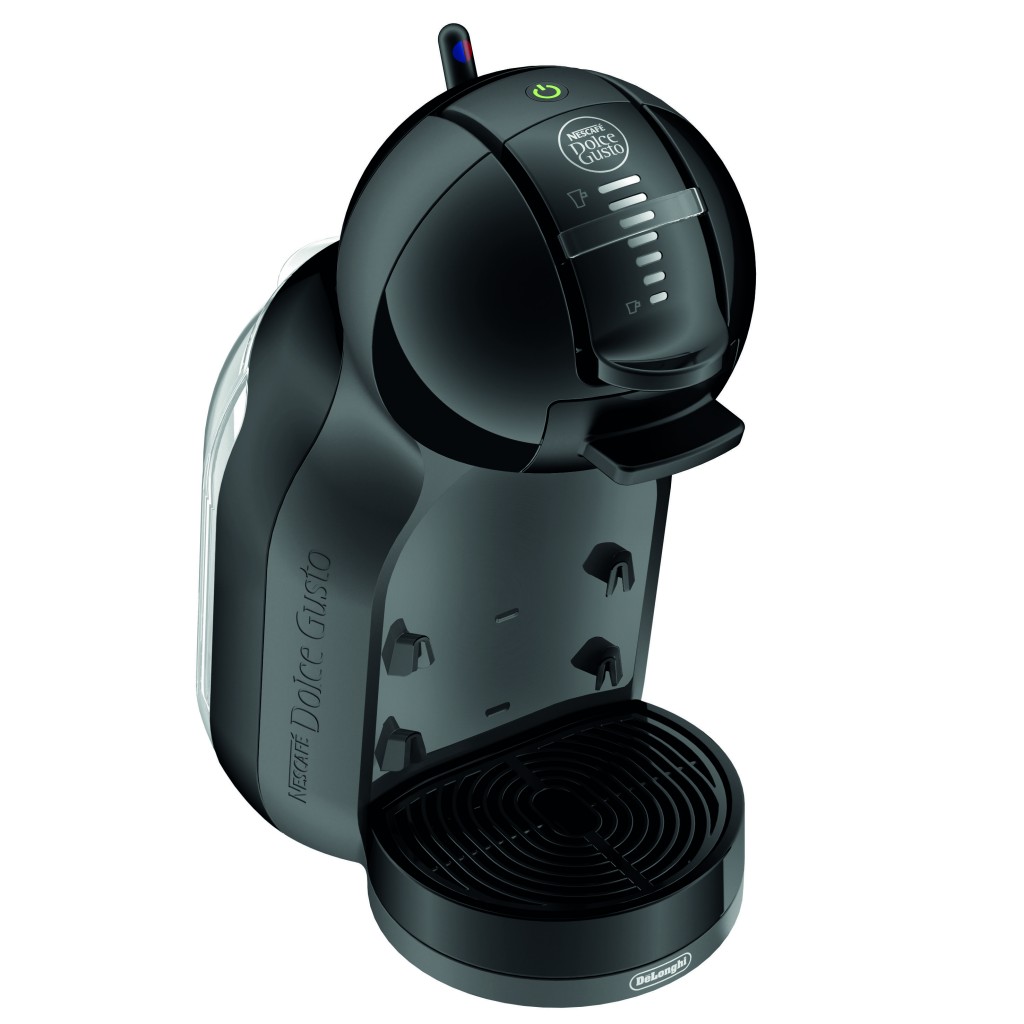 [wooslider slide_page="nescafe-dolce-gusto-mini-me" slider_type="slides" limit="6″ thumbnails="default"]
If you love a good cup of coffee in the morning but hate the relentless queues in your local Starbucks, you'll lurve this! You may have already heard of the Nescafe Dolce Gusto range, the funky coffee machine that gives you coffee-shop style drinks at home; well, now they're giving us the 'Mini Me'.
With the tagline 'The little coffee machine that delivers a big result', the 'Mini Me' has a lot to live up to; don't let size fool you, this little coffee wizard delivers an impressive maximum 15 bar pump pressure, to help give that velvety smooth layer of 'coffee crema' on top of your drink. Just like your favourite coffee shop! We've tested it first hand and, for what it's worth, have given it our FD seal of approval!
The space saving, purse-friendly lil gadget is available in a range of six style-savvy colours including; Cherry Red, chic Matt Black, and on-trend monochrome Piano Black. It's bound to be a trend-setter in your kitchen and will certainly get your friends talking when they pop round for a coffee.
This automatic machine is easy-peasy to use and lets you set the strength you want. Simply choose from 30 irresistible hot or cold NESCAFÉ® Dolce Gusto® smart pods. Pop the one you want into the machine and select the strength setting for you. Whether you are partial to a frothy Cappuccino, bold Espresso, Mild Americano, Skinny Latte, velvety Hot Chocolate or even an exotic Marrakesh Style Tea, you'll find a great tasting drink to suit you. The individual pods are sealed to preserve the aroma and are blended by coffee experts using freshly ground beans, ensuring your drink tastes as good as it looks.
The Nescafe Dolce Gusto Mini Me is available nationwide priced at RRP £99.00 and the pods are available from supermarkets and www.dolce-gusto.co.uk, priced from RRP £3.68 for up to 16 cups. For stockist enquiries call 0800 707 6066 or visit www.dolce-gusto.co.uk