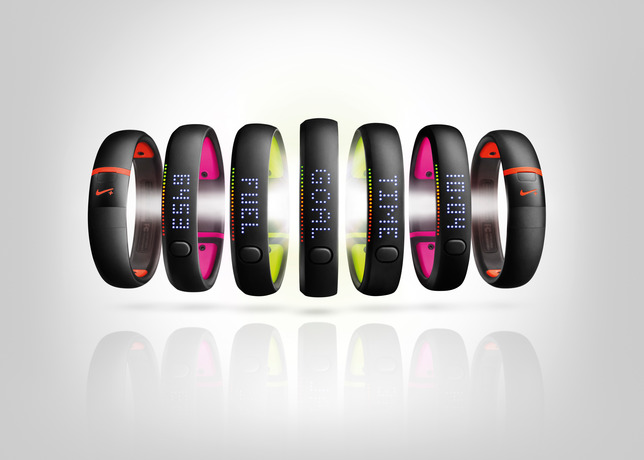 Yes guys, the Nike + Fuelband SE has landed. This week Nike introduced the newest version of the iconic Nike+ FuelBand, which seamlessly connects users with a new Nike+ FuelBand App. The new Nike+ FuelBand SE builds on the iconic design and experience and delivers even more information and motivation to keep users moving. The Nike+ FuelBand SE comes in classic black with the addition of colour options on key parts of the band. Bluetooth 4.0 technology connects the Nike+ FuelBand SE automatically and seamlessly with the Nike+ FuelBand App.  Improved water resistance and the iconic, easy-to-wear design allow the Nike+ FuelBand SE to go almost everywhere.
The Nike+ FuelBand SE will be available beginning November 6, 2013, in the current Nike+ FuelBand countries of US, Canada, and the UK and will also be available in France, Germany and Japan for the first time.
A limited time pre-order for Nike+ FuelBand SE begins today, October 15, 2013, in the US, UK, France and Germany at www.nike.com/fuelband.