WRITTEN BY SINEAD LEWIS:
The girls are now here to rule the world. Tidy, professional and trendy is a must this season. Clean cut is the way forward.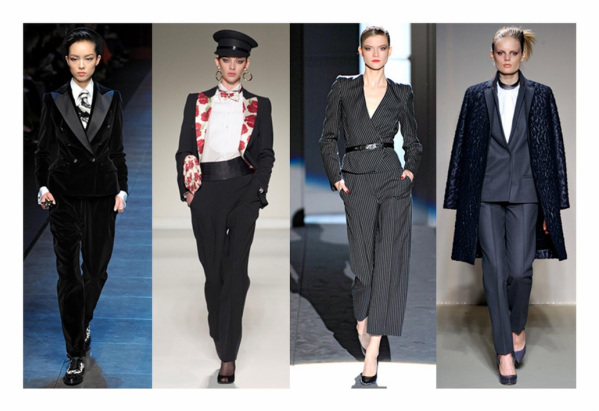 With stars such as Beyonce at Glastonbury bringing girl power back, it's time for the girls to wear the pants too. Our favourite and hottest celebs right now are saying farewell to the usual glamorous dresses and are strutting down the red carpet in trouser suits. Peg legged, slim cropped trousers and tapered trousers are popular cuts for this look.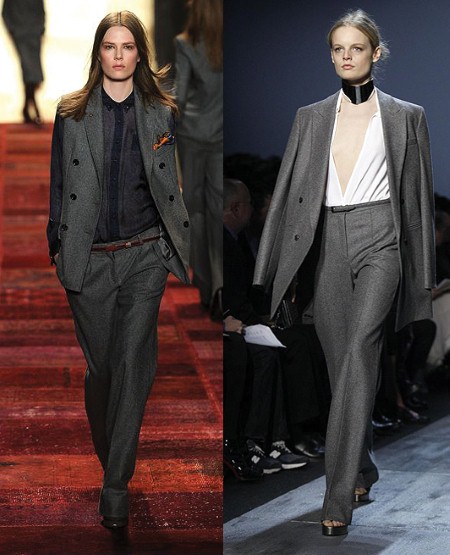 Despite the "gorgeous" weather we still have to get up and go to work. To make a dull day at work slightly more fun and individual the trouser suit adds a bit of spice to the office.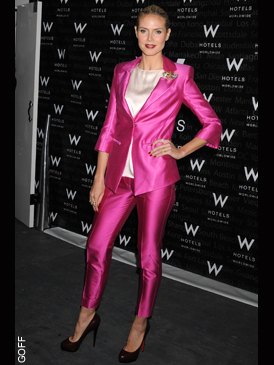 You'd think wearing a suit would be dull and boring but there are so many ways to rock this trend, whether it's a bright pink blazer and trousers accompanied by sky high heelage for a night on the town or with sensible but sexy flats for the office teamed up with a smart shirt underneath. Smart yet chic is the new revolution.
Rihanna brought fresh brightness to the 2011 Billboard Music Awards in Las Vegas donning a tailored Max Azria suit teamed with nude heels to add subtle color and femininity and let her fans know she's all woman and still keeping it sexy by leaving the buttons on her shirt slightly un done.
To make your trouser suit statement without breaking the bank, try the high waisted bright blue wrap front peg trouser, £40 with a soft draped blazer, £50 now £25 bargain from ASOS!