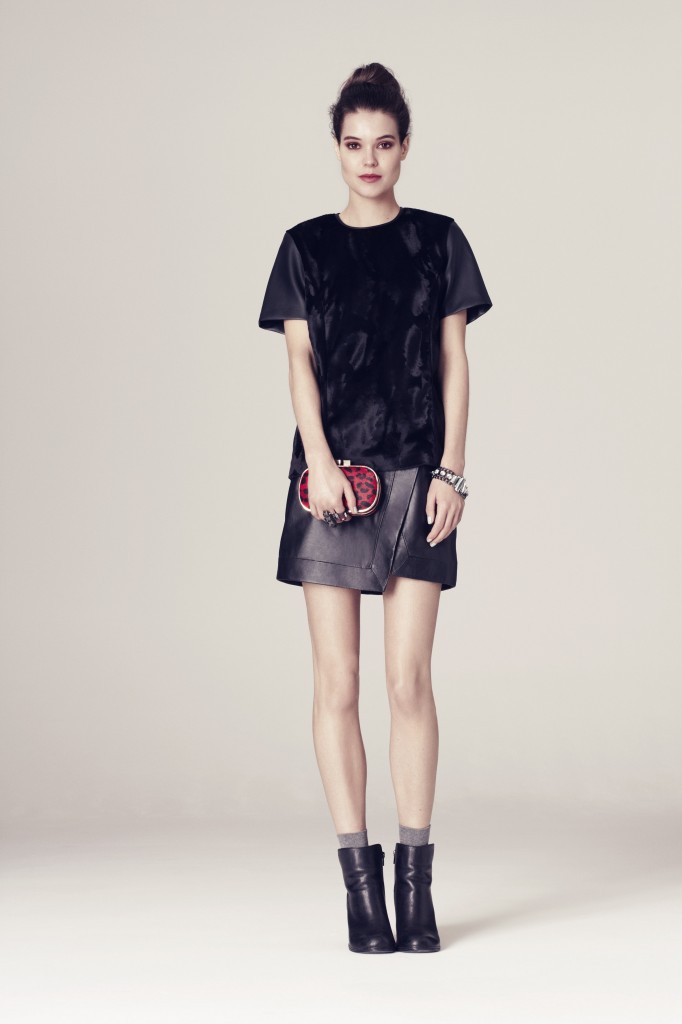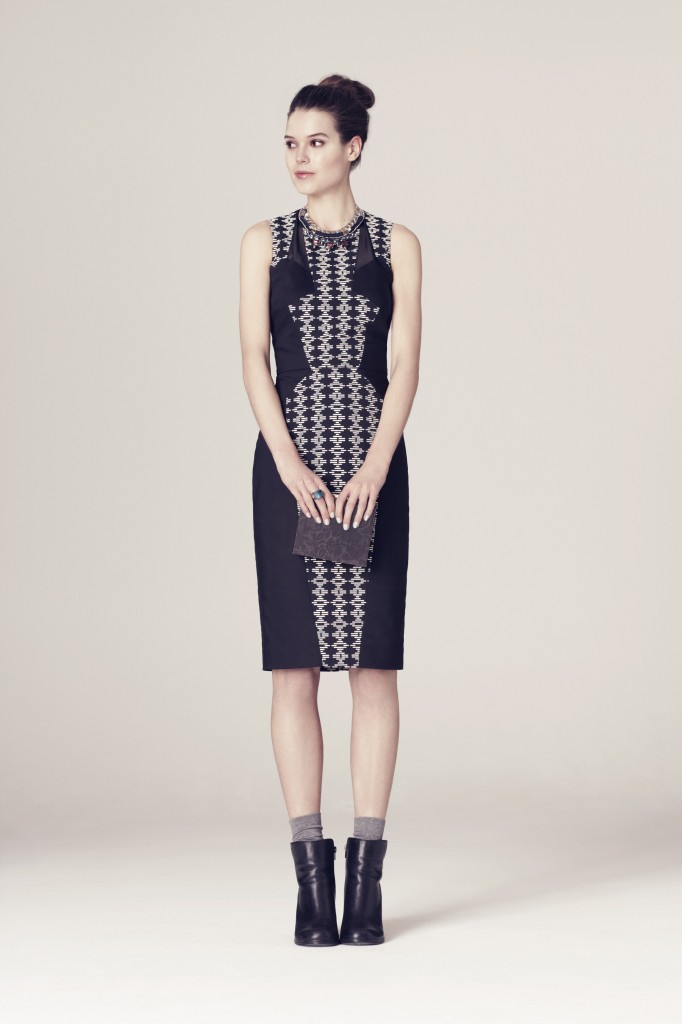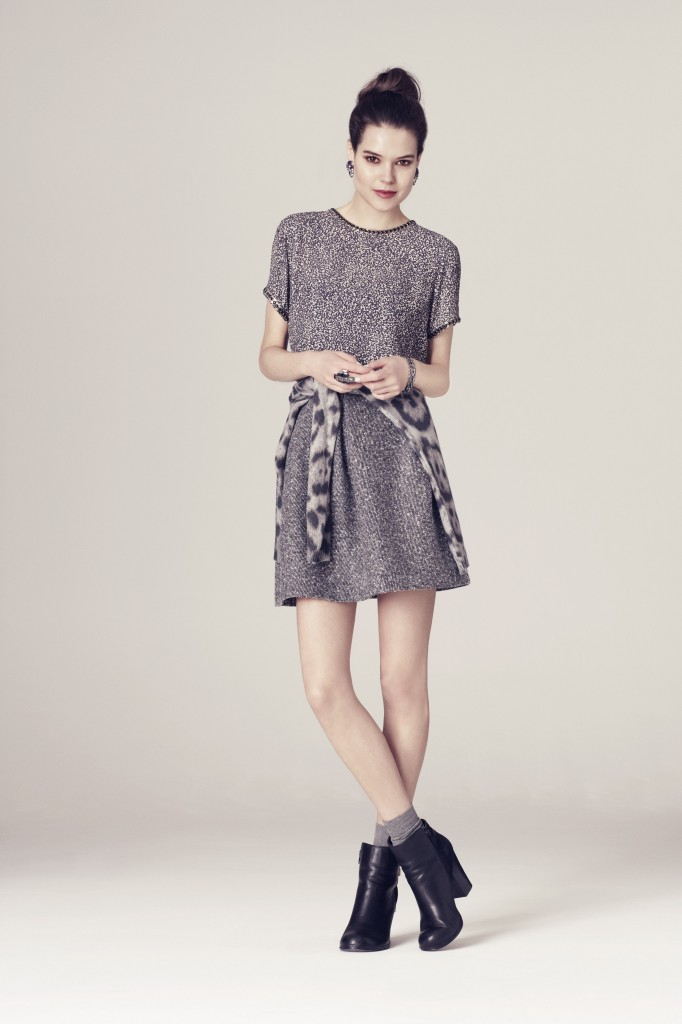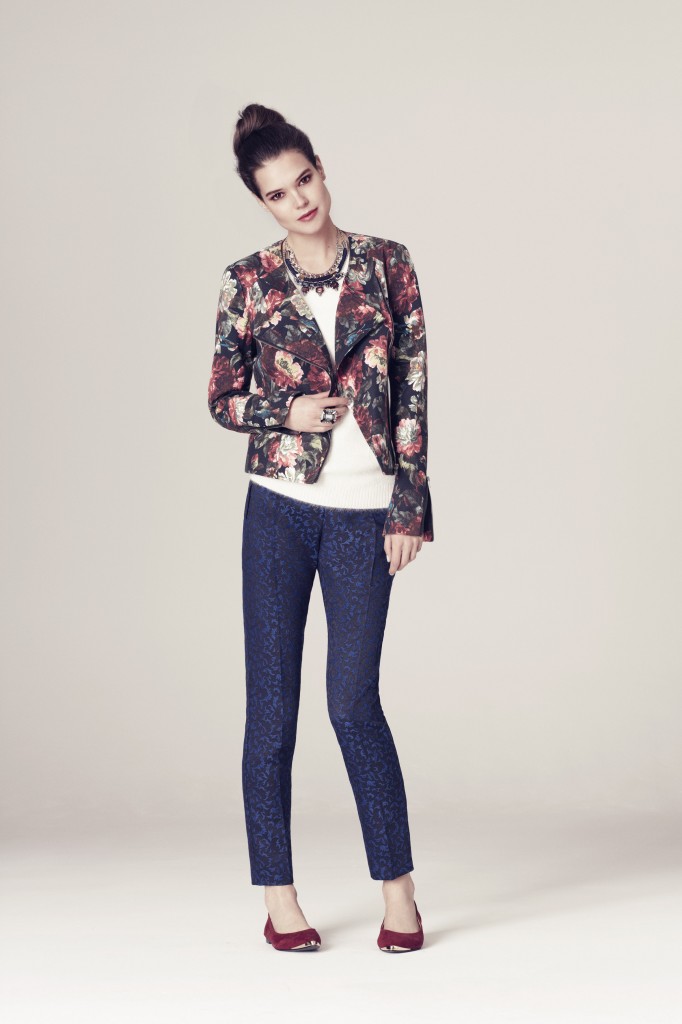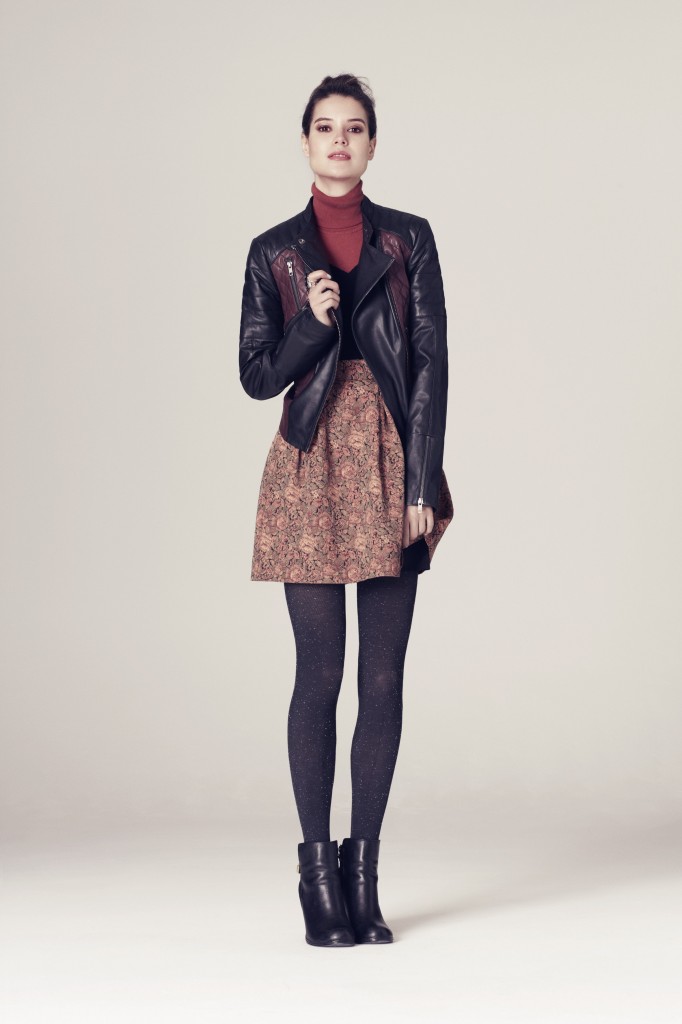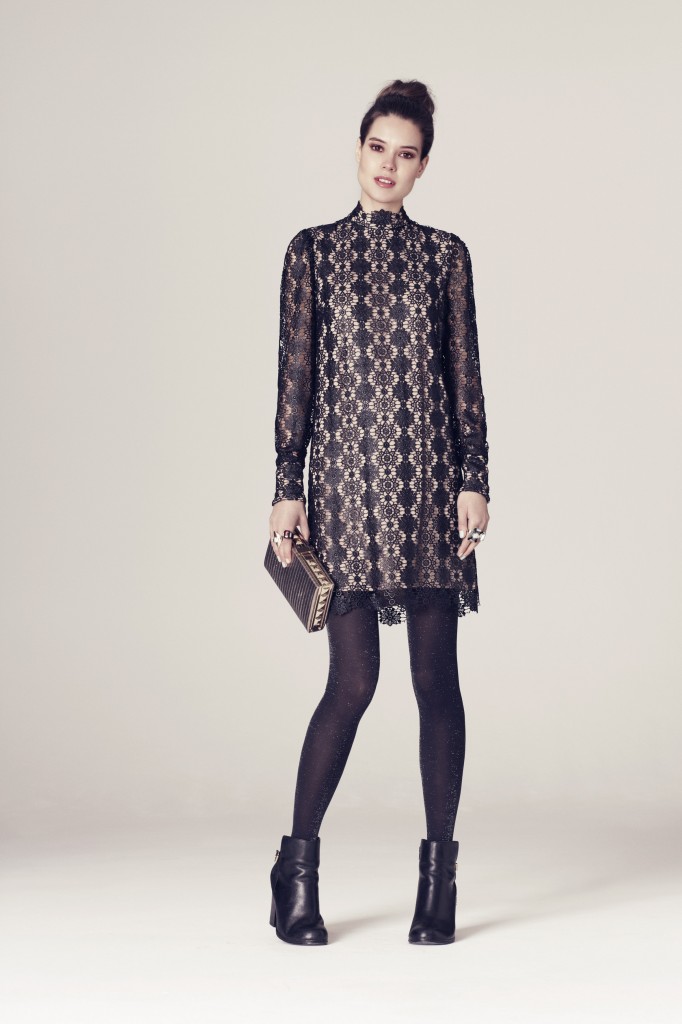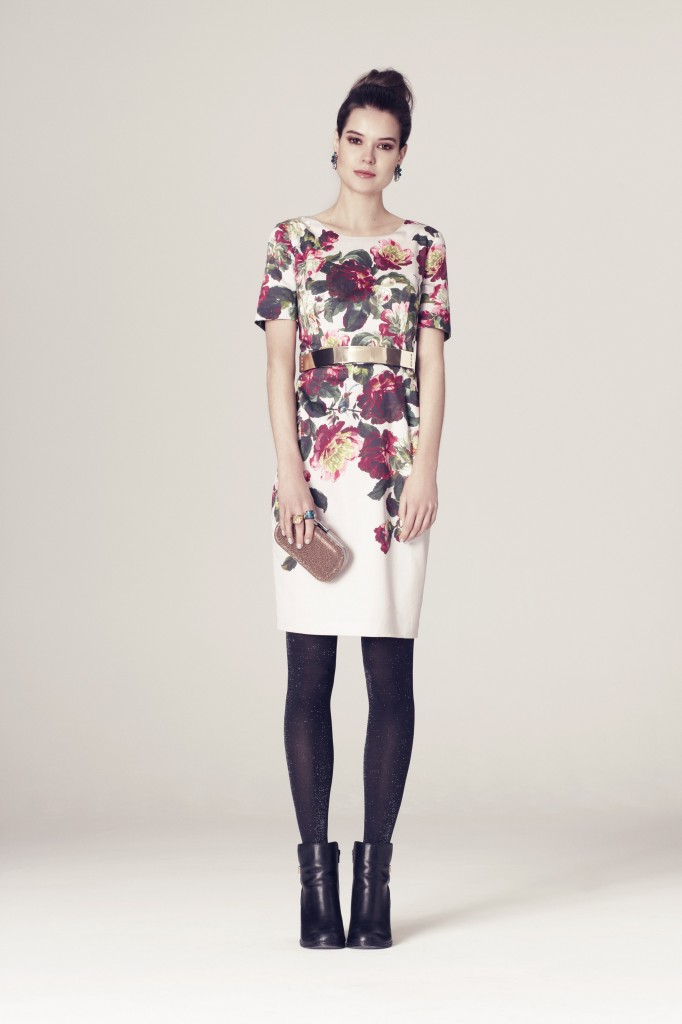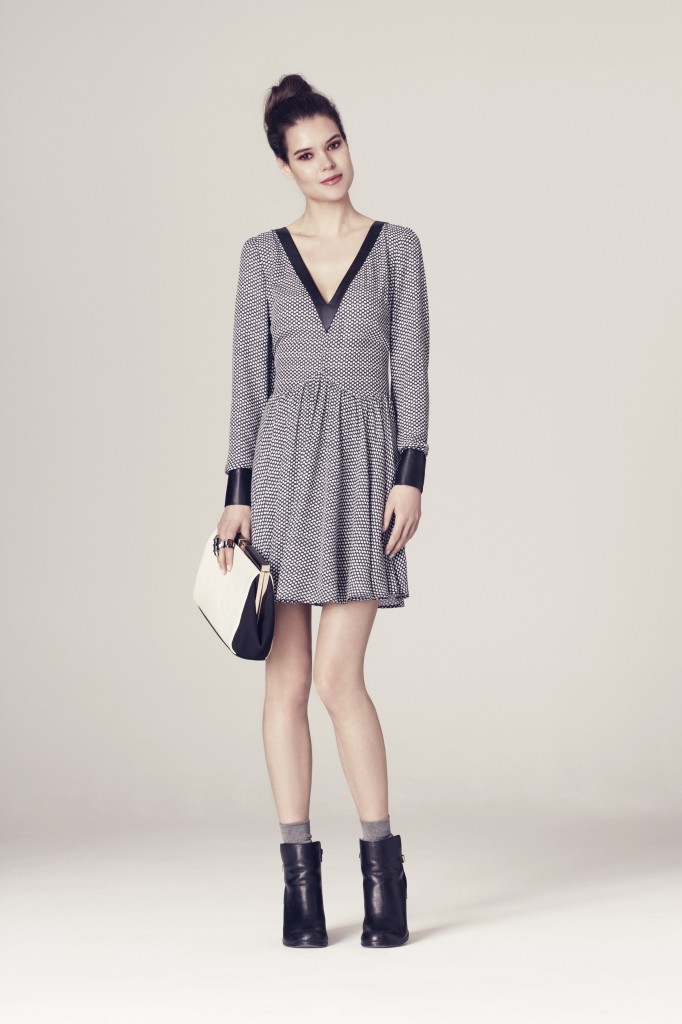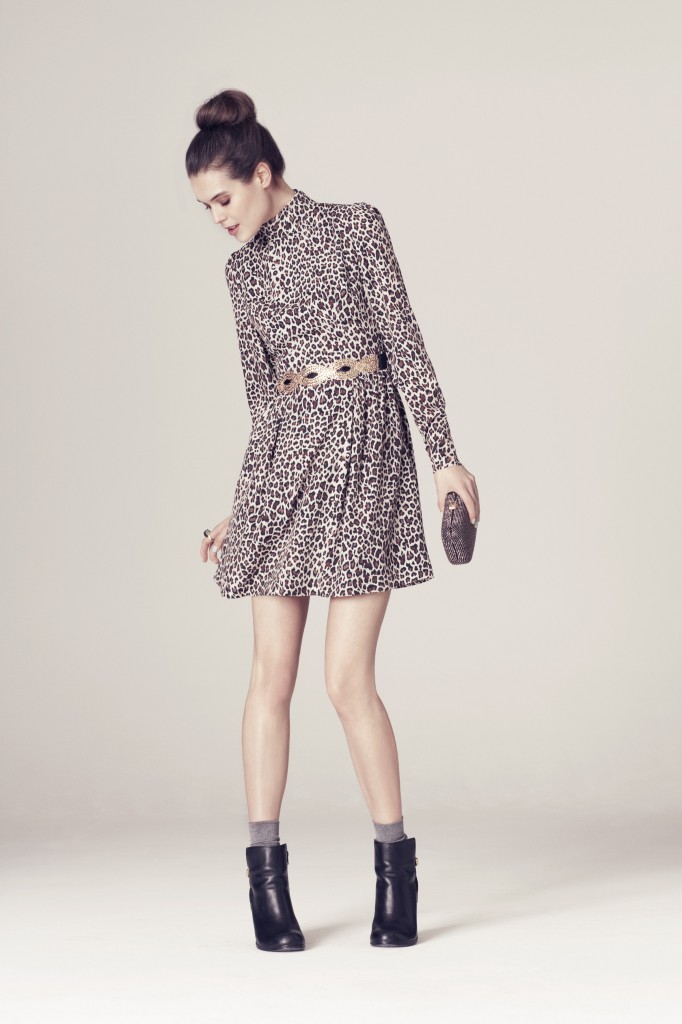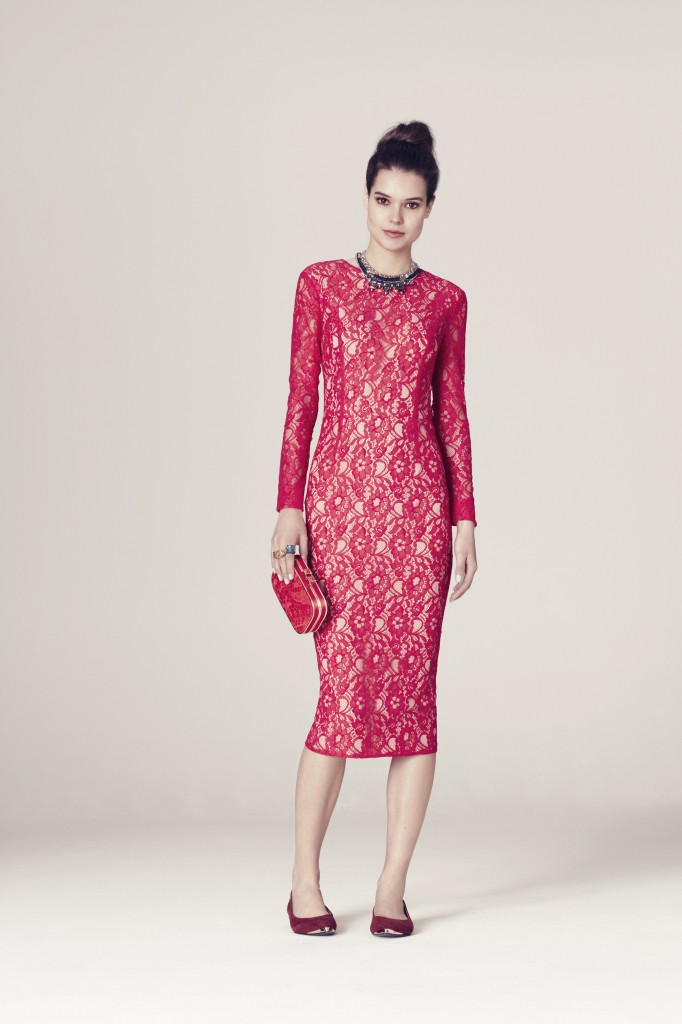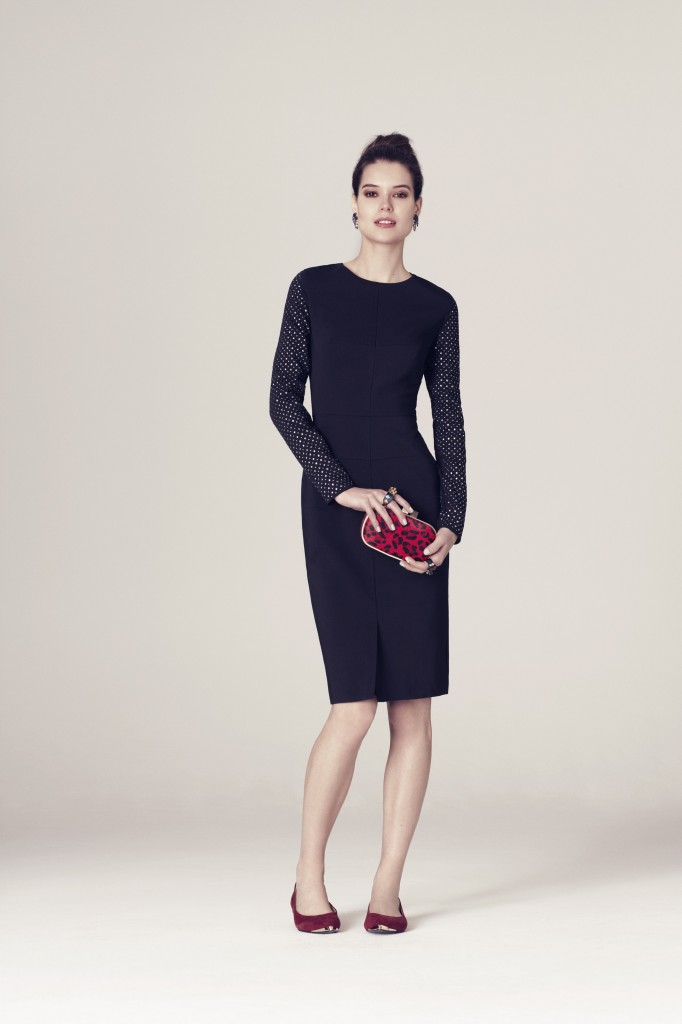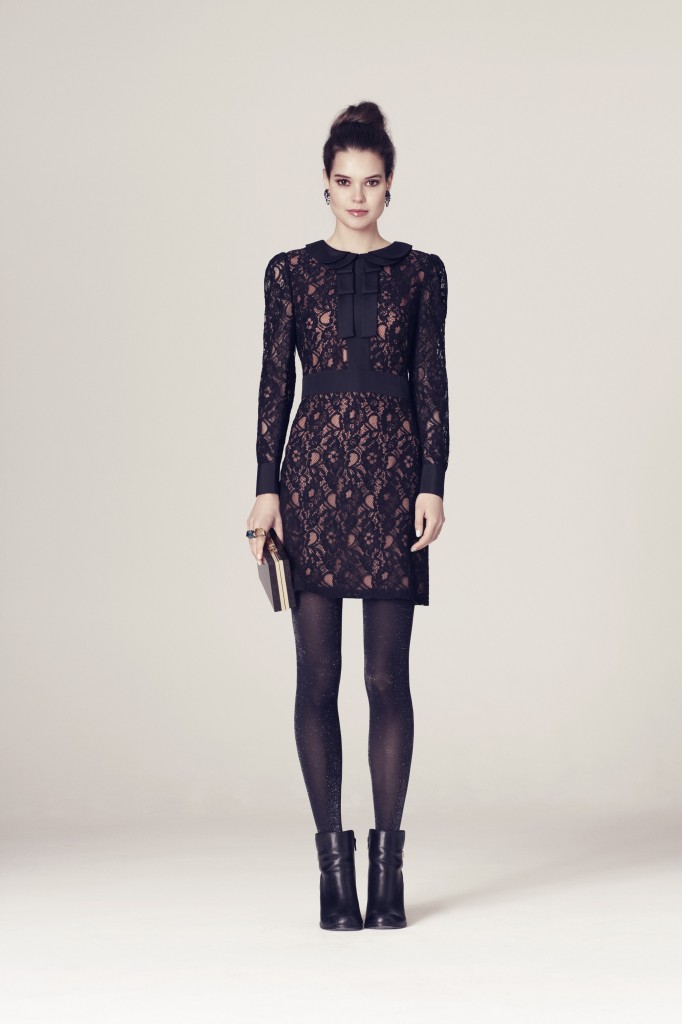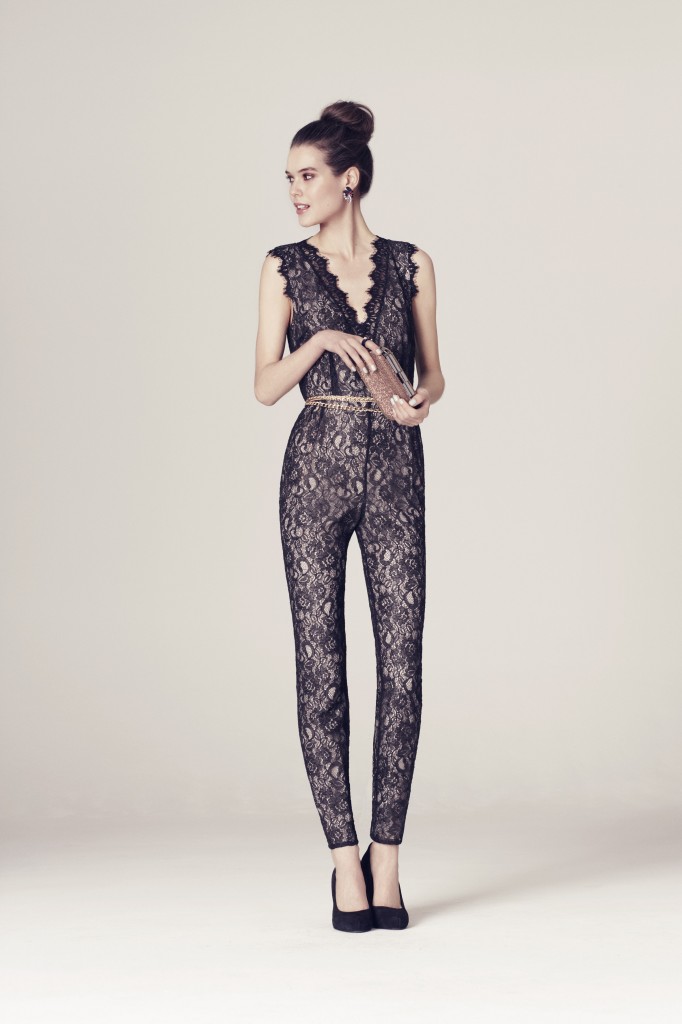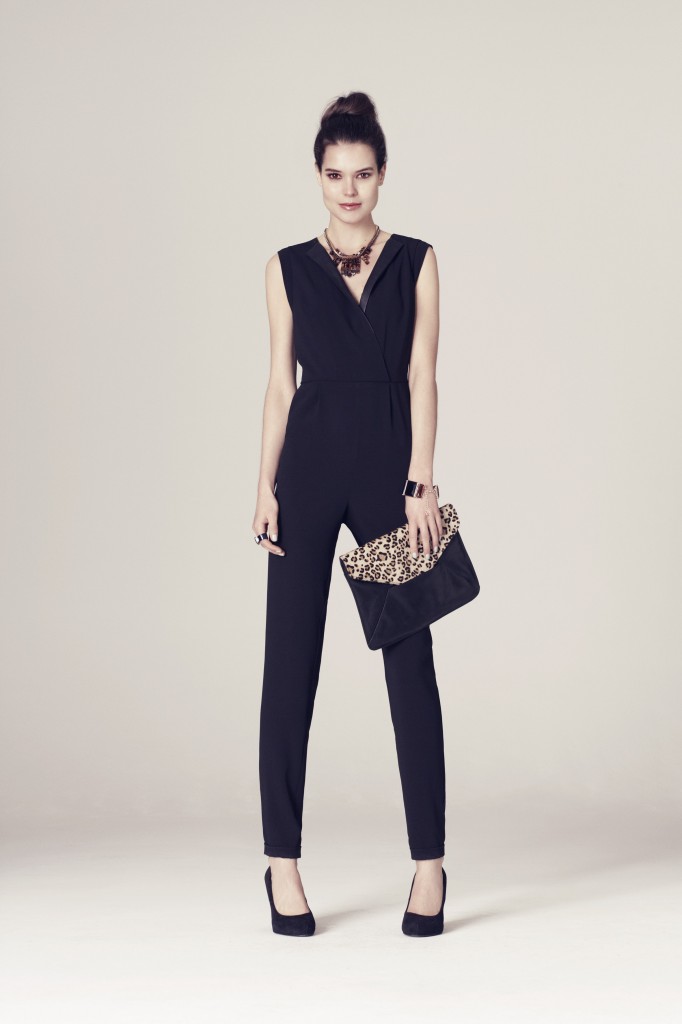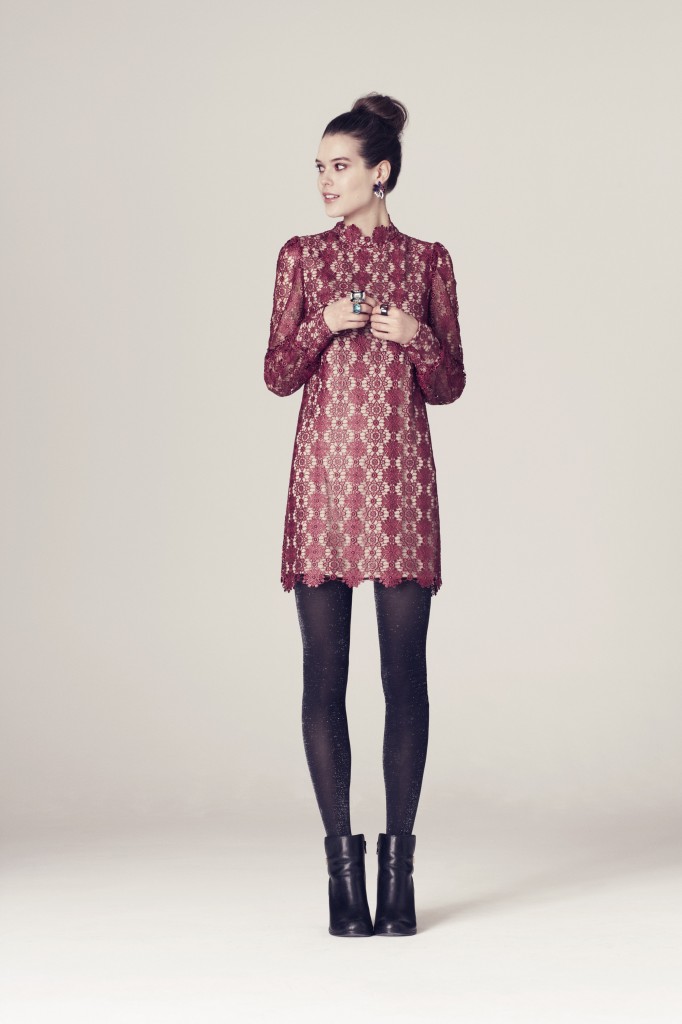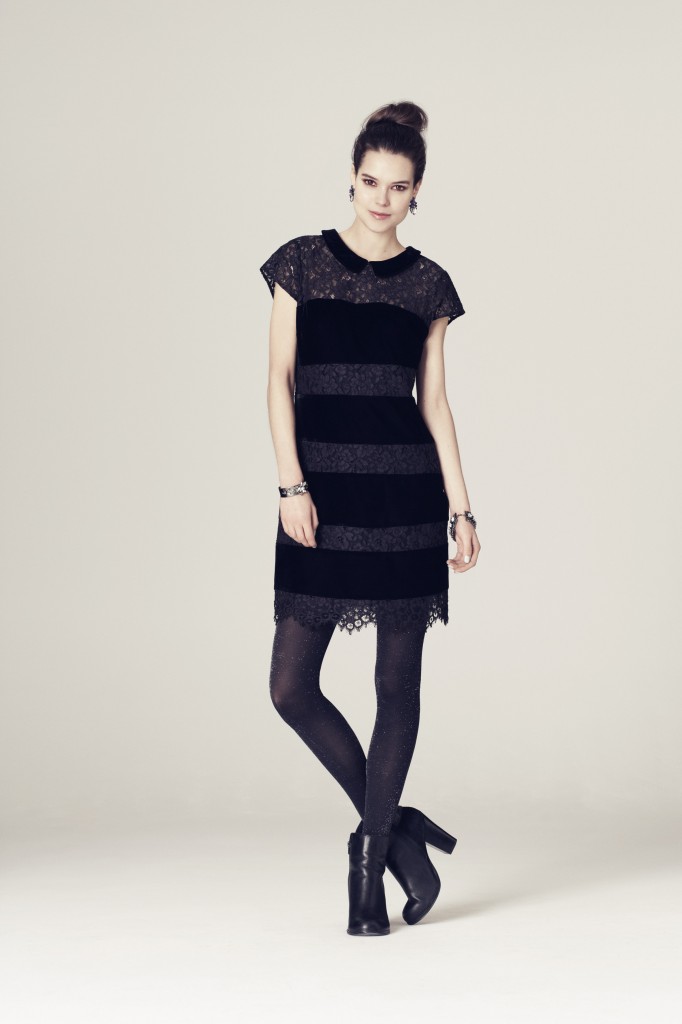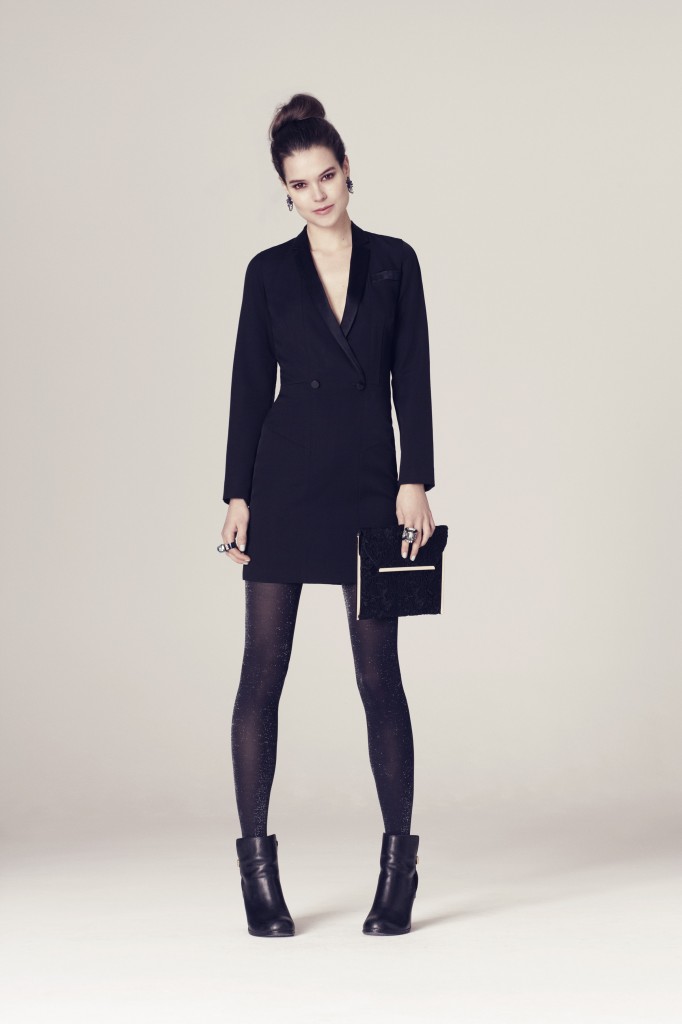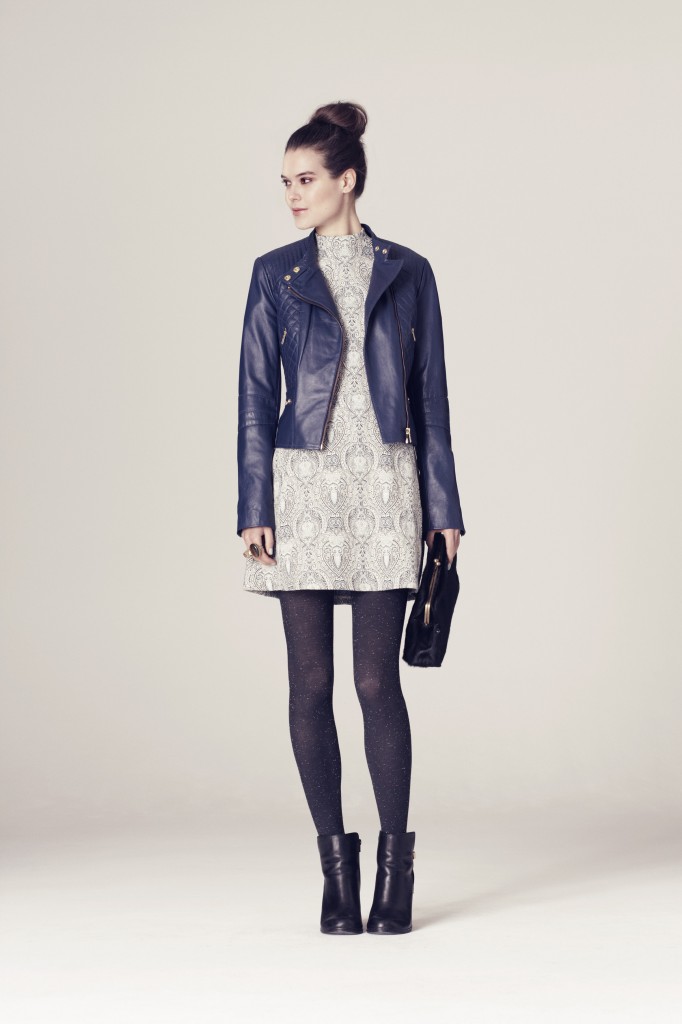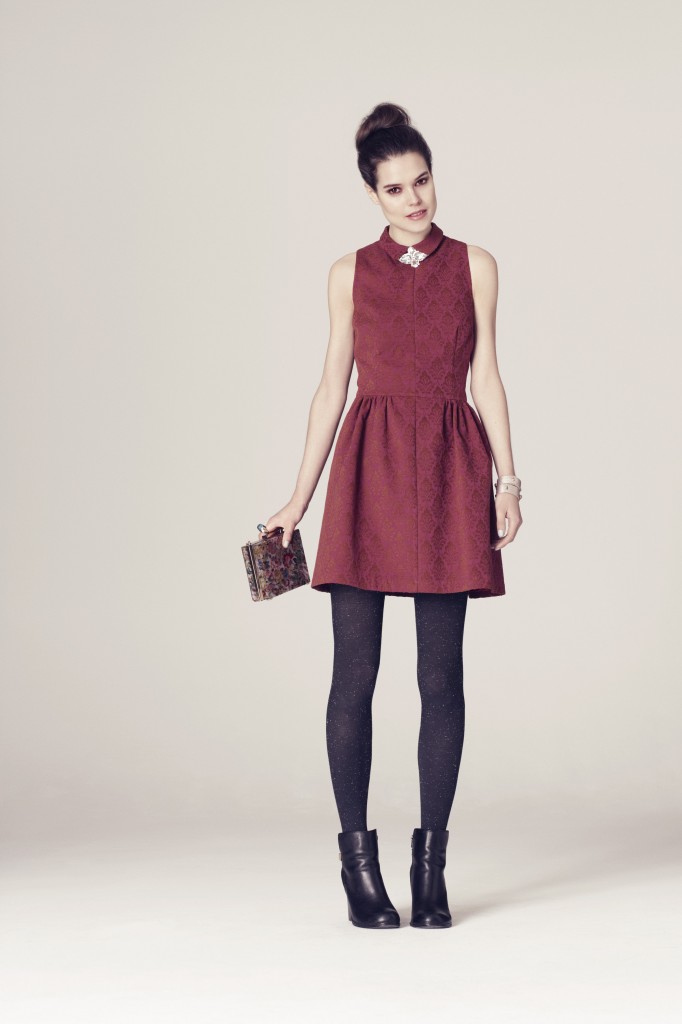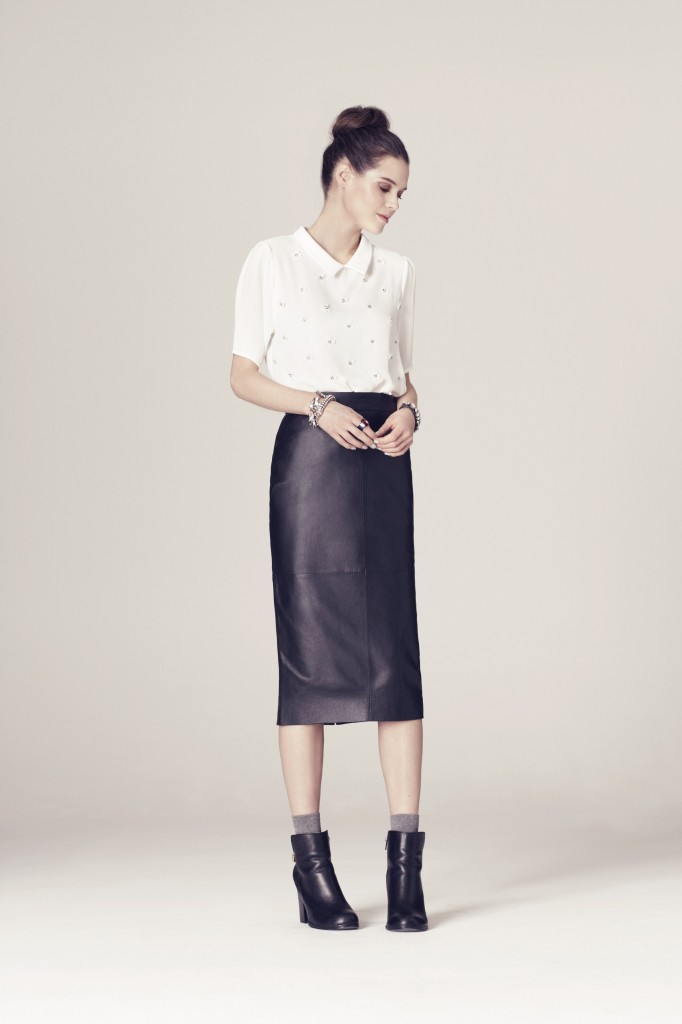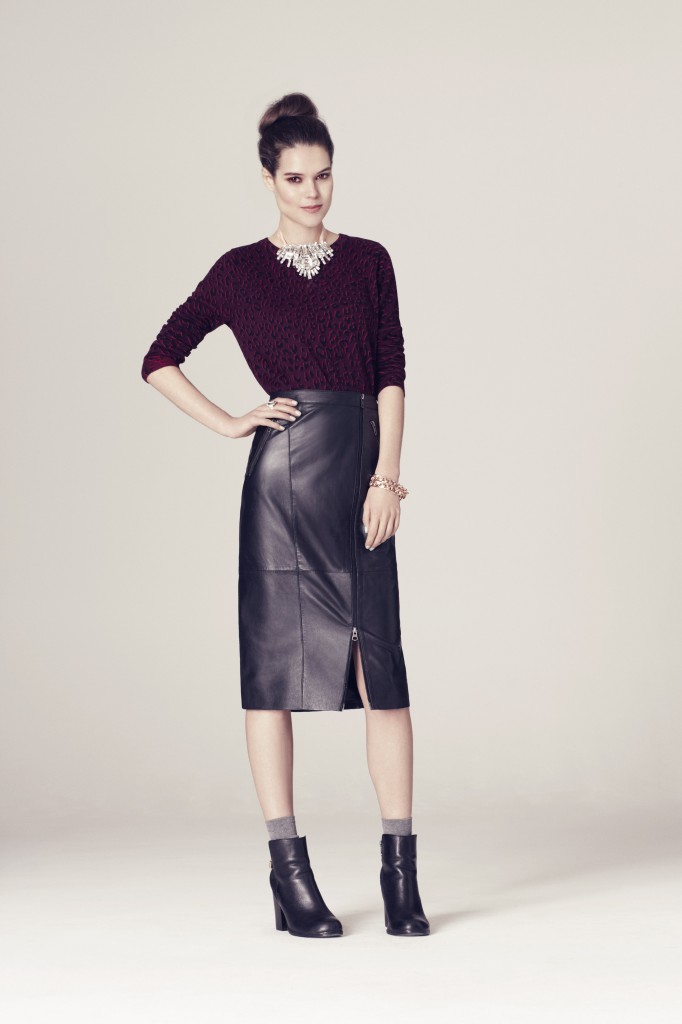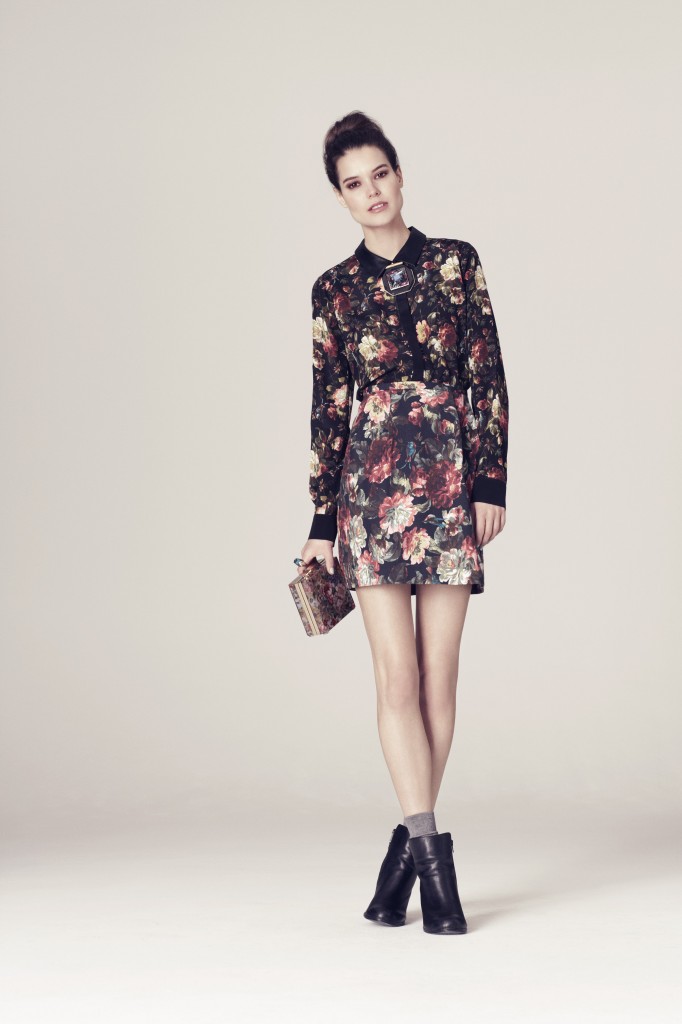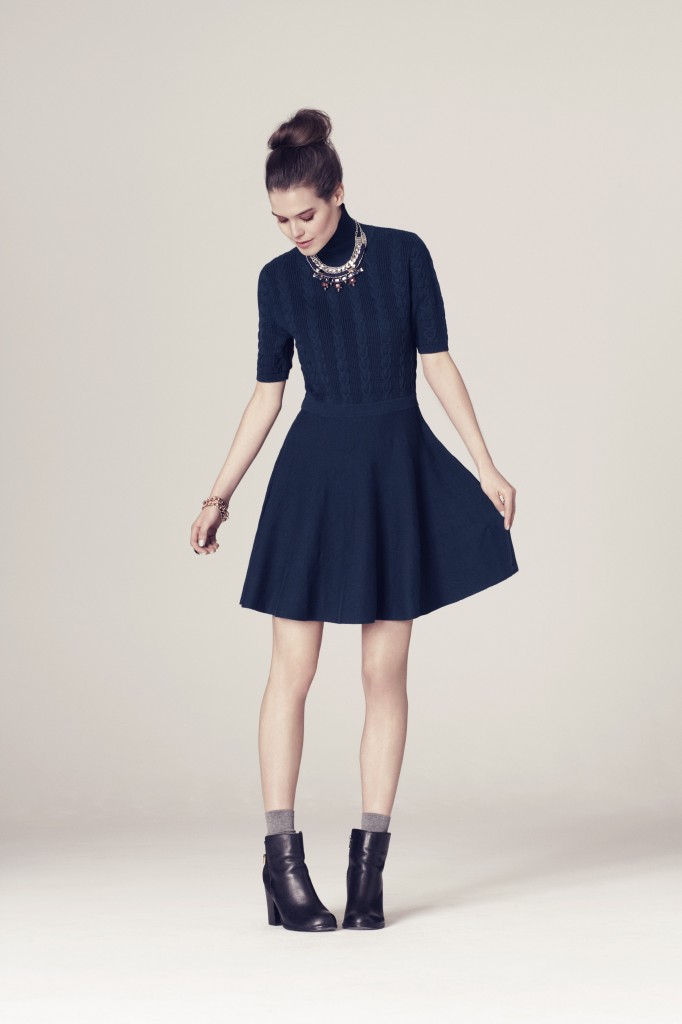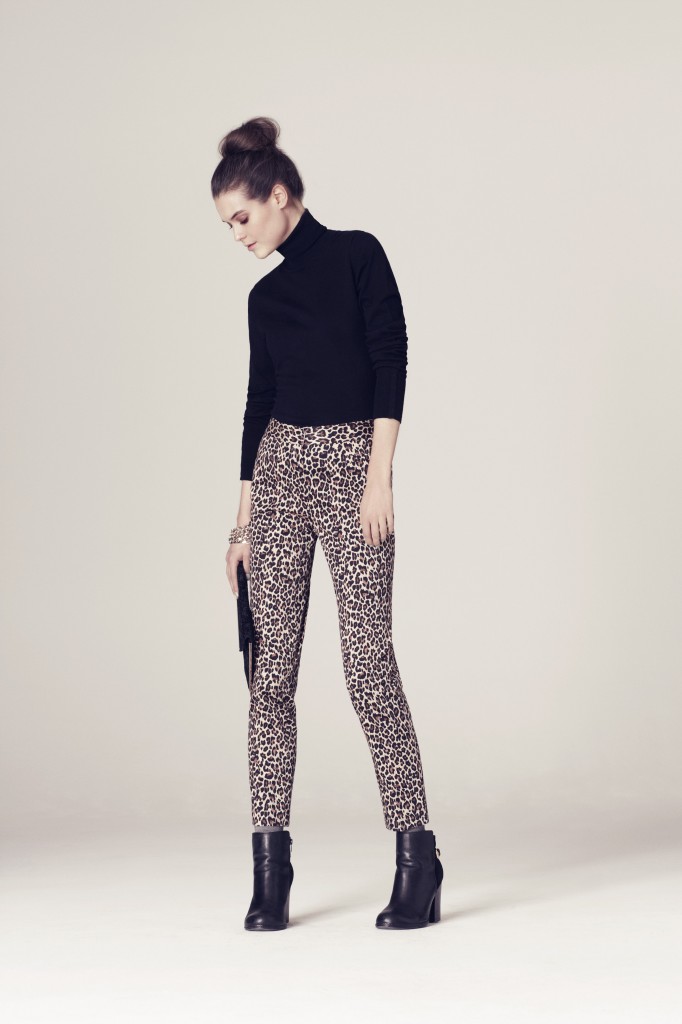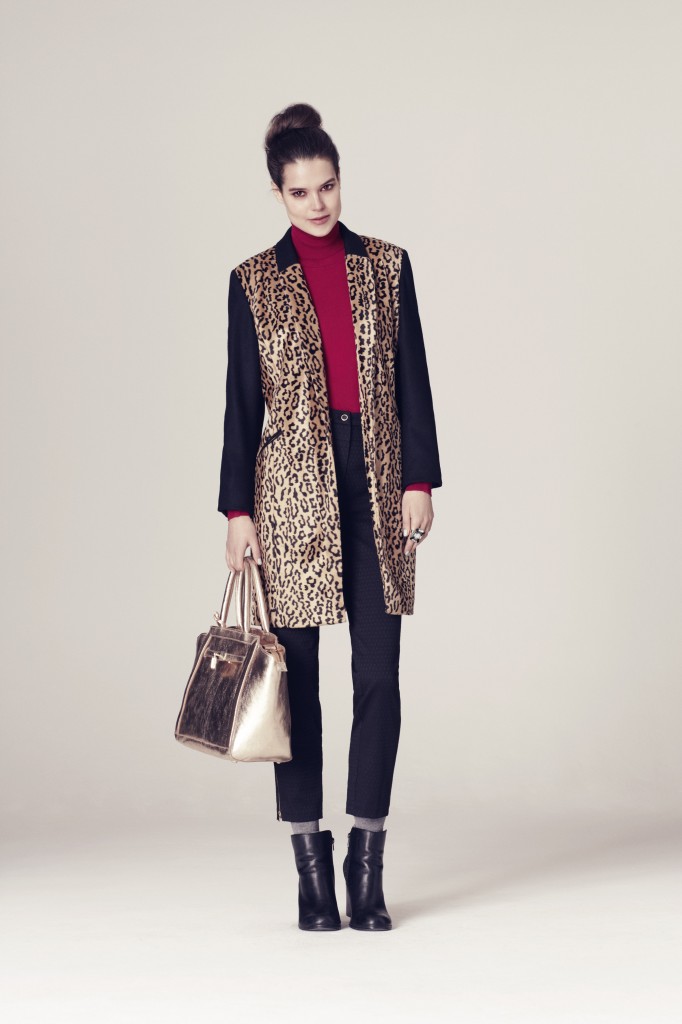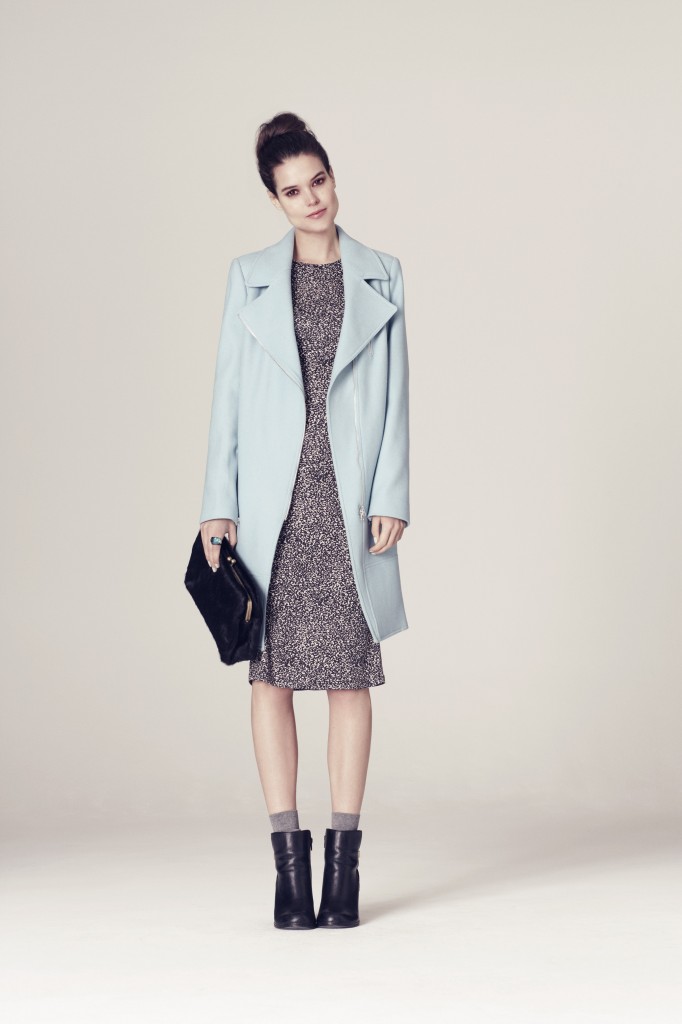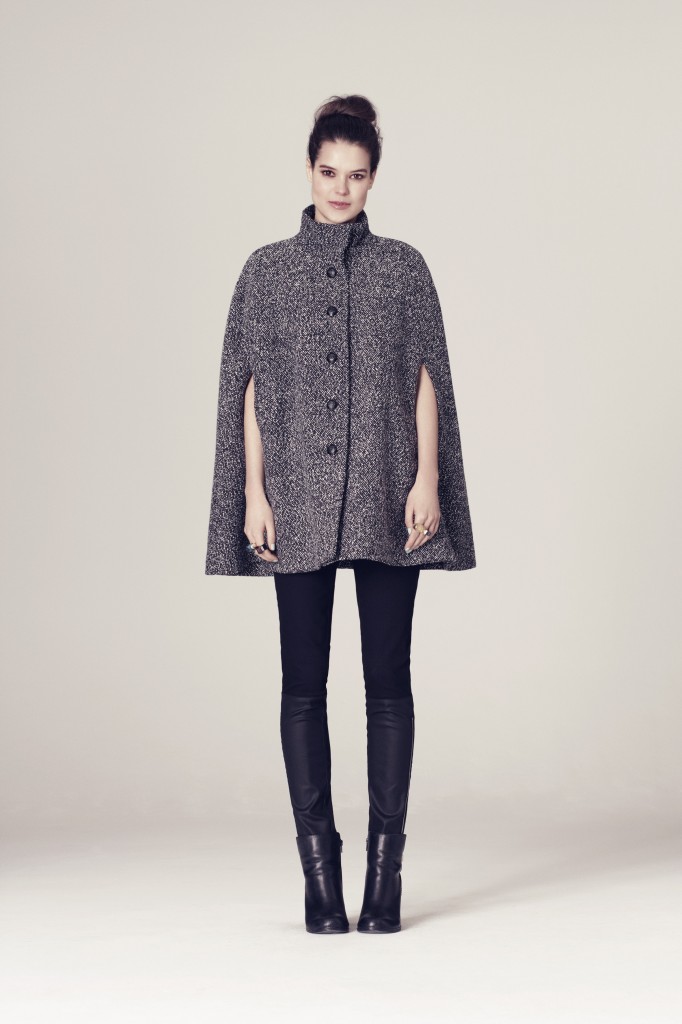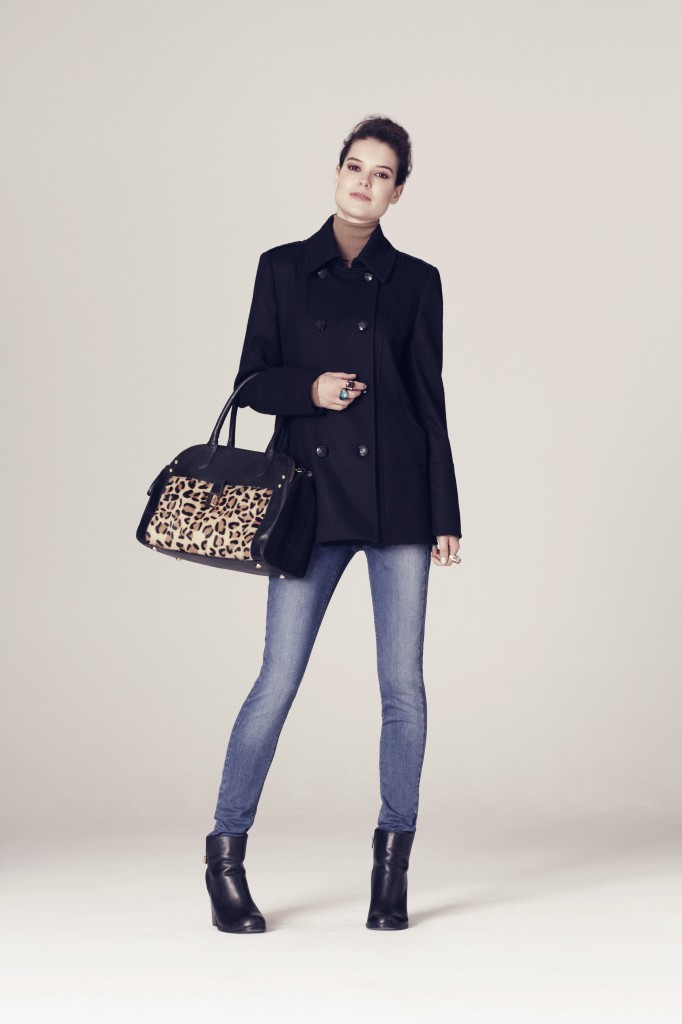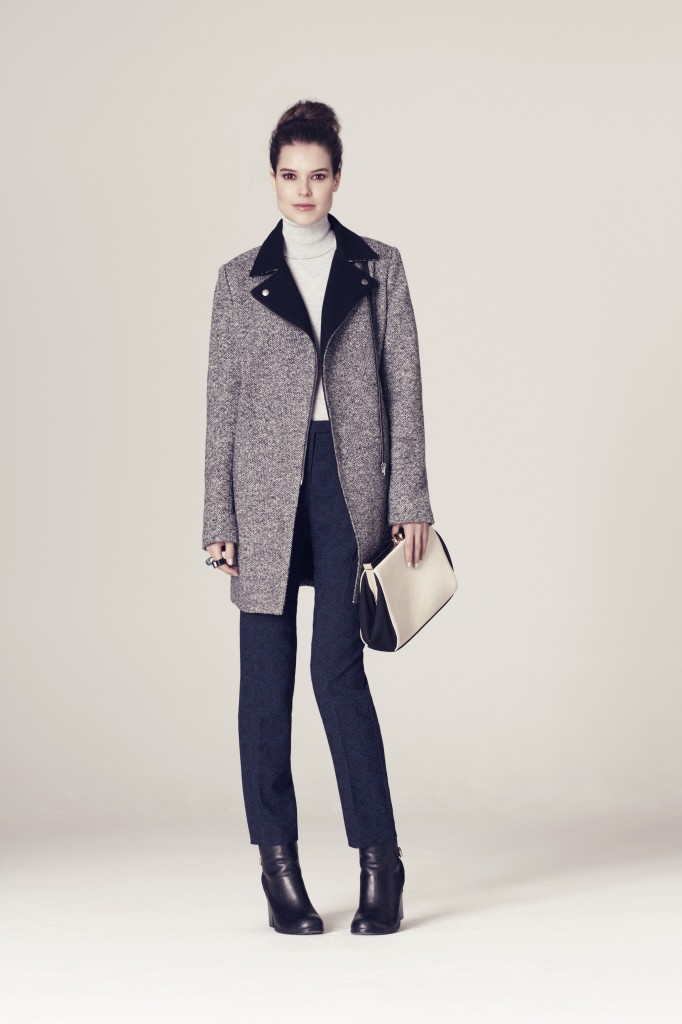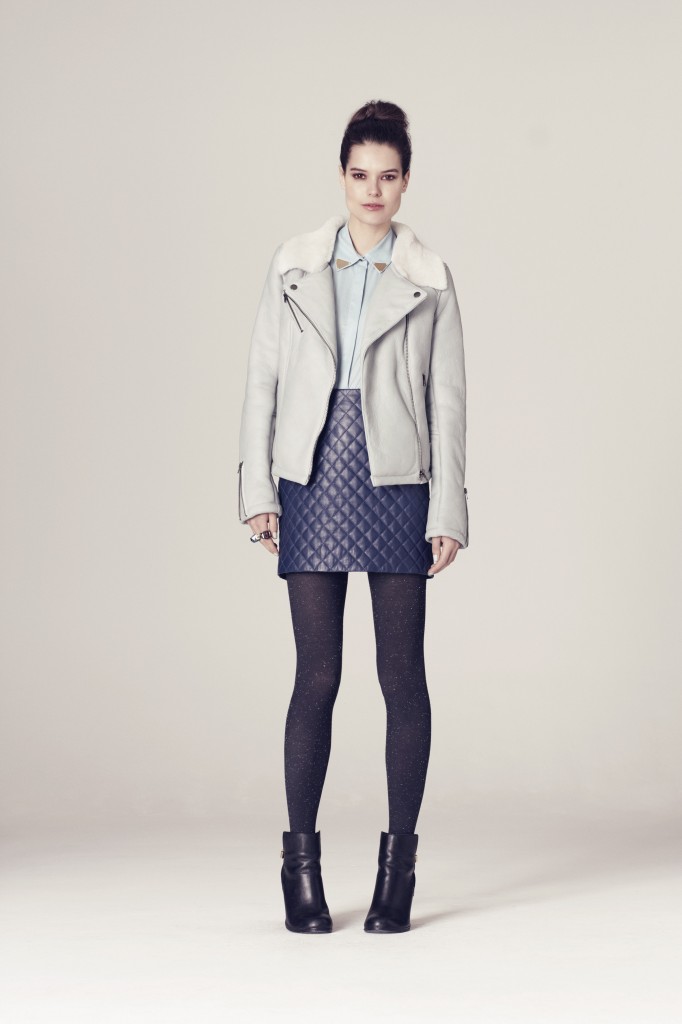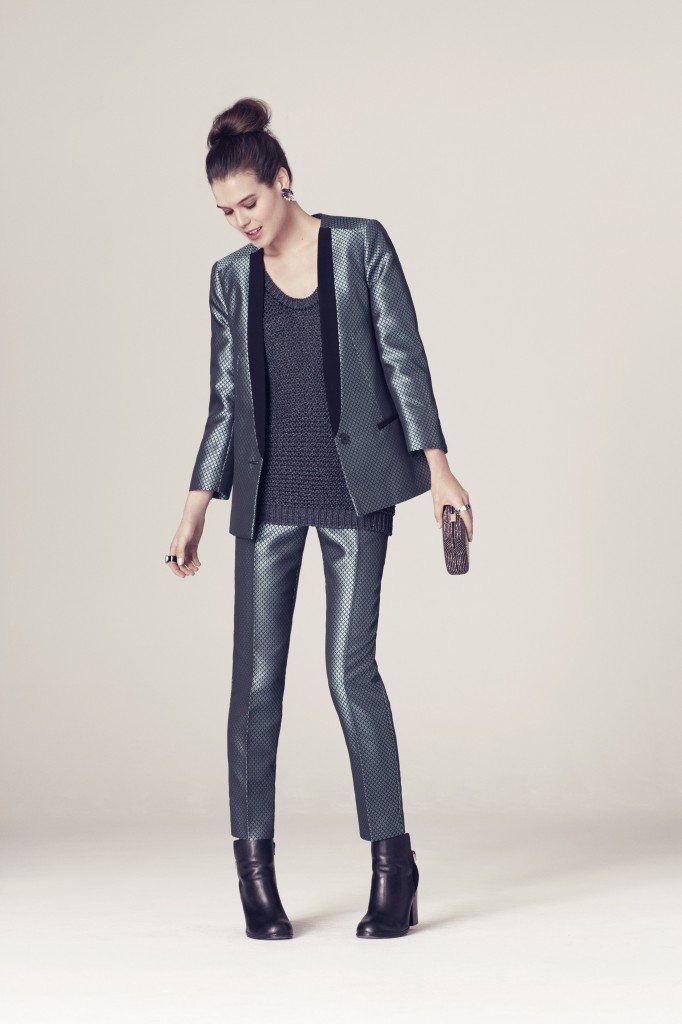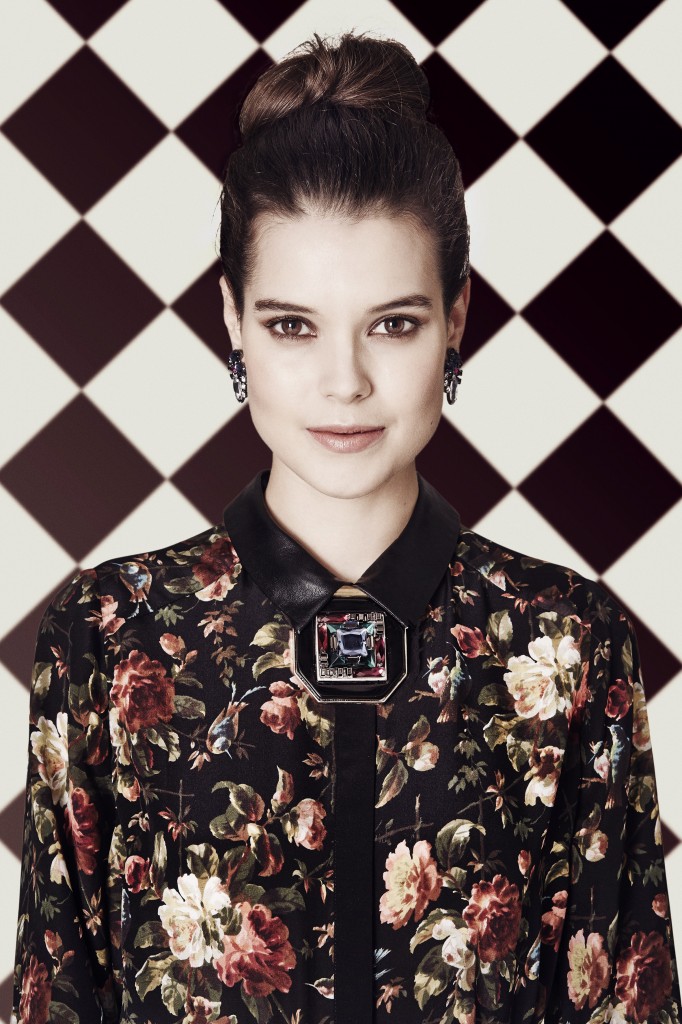 Now, I know we haven't yet seen our version of Spring yet her in London, and trust me I'm really not trying to rush things but this collection was a huge fave on first view at the press day last week. There was so much to love about it from the timeless sophisticated outer wear, to the animal prints, the monochrome and floral prints move from Spring/Summer to Autumn/Winter, while cool leathers and ponyskins are a perfect pair.
An absolute fave was the rich navy blue shearling jacket with gold zips (which also comes in a pretty duck egg blue, pictured above), as well as the teal graphic jacquard suit, which for the lookbook I wish they had styled with a slightly shrunken, worn with a cami and replace those ankle boots with a chic stiletto.
Will you be heading to Oasis for your AW13 wardrobe?