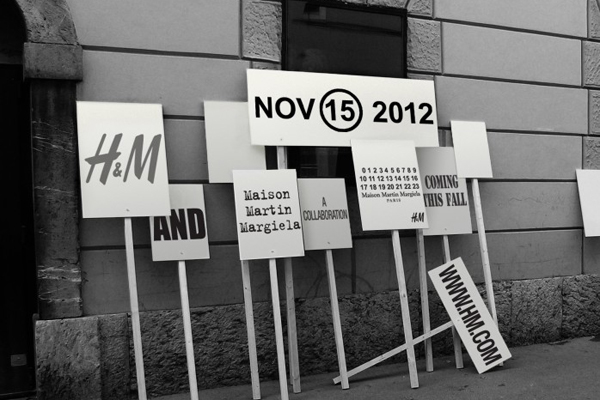 I'm sure I must have said this before but…this is one H&M collaboration I am truly looking forward to!!! I love Maison Martin Margiela, but unfortunately don't have the great fortune to have any of it in my closet – this is my chance. However I will not be doing the whole queuing up around the block business, I never have; I refuse to! But I will get at least 3 pieces, it is my mission!
"We are very happy to present MAISON MARTIN MARGIELA pieces with H&M, offering a new interpretation of our vision. The democracy of our fashion has always been at the centre of our creativity, and the collaboration with H&M allows us to push this instinct further. We will bring together the contrasting universes of the two houses in ways that will surprise all." MAISON MARTIN MARGIELA
I guess the Swedish high street retailer wanted in on some democratic fashion, or is it just that Jay & Ye raved about them enough to give them some commercial buzz. I want some affordable Helmut Lang next! Jay, Ye, and H&M take note please!
MMM for H&M will be available in stores and online from November 15th.