Thame's & Hudson have released the companion to the bestselling Manolo Blahnik Drawings, Manolo's New Shoes presents a brand new collection of Manolo's celebrated shoe designs.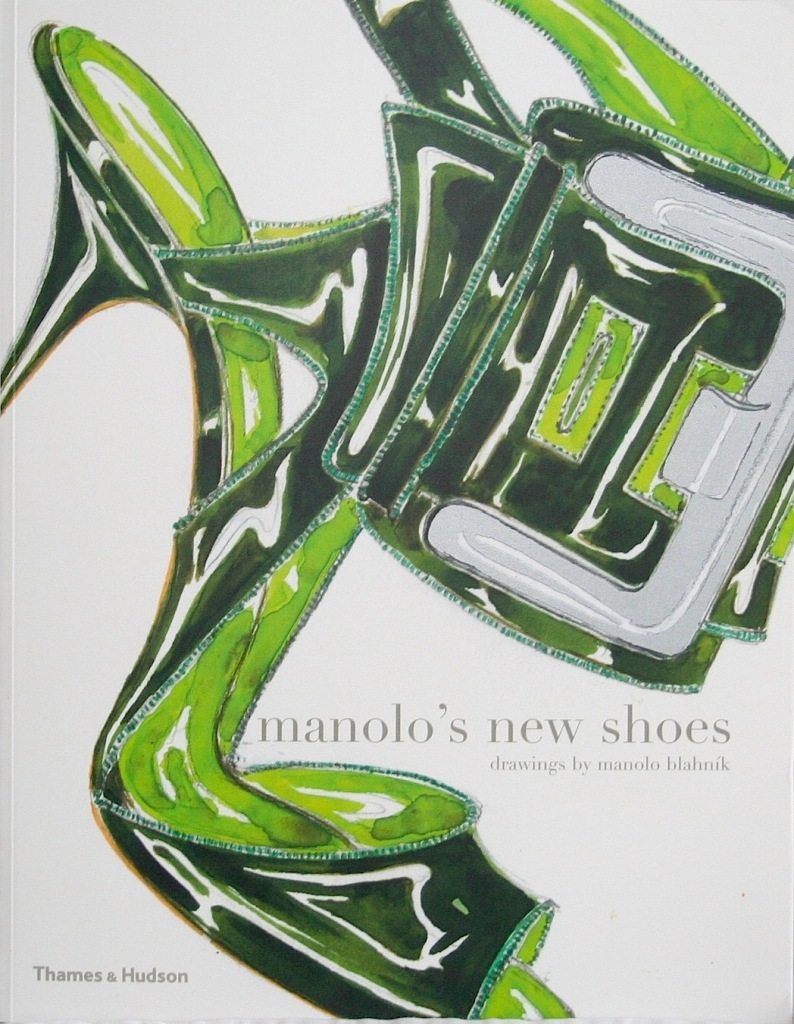 Manolo Blahník's name has become synonymous with beautifully crafted, highly desirable theatrical shoes that ooze originality, style and exuberance. For four decades his unique vision has held the fashion world spellbound.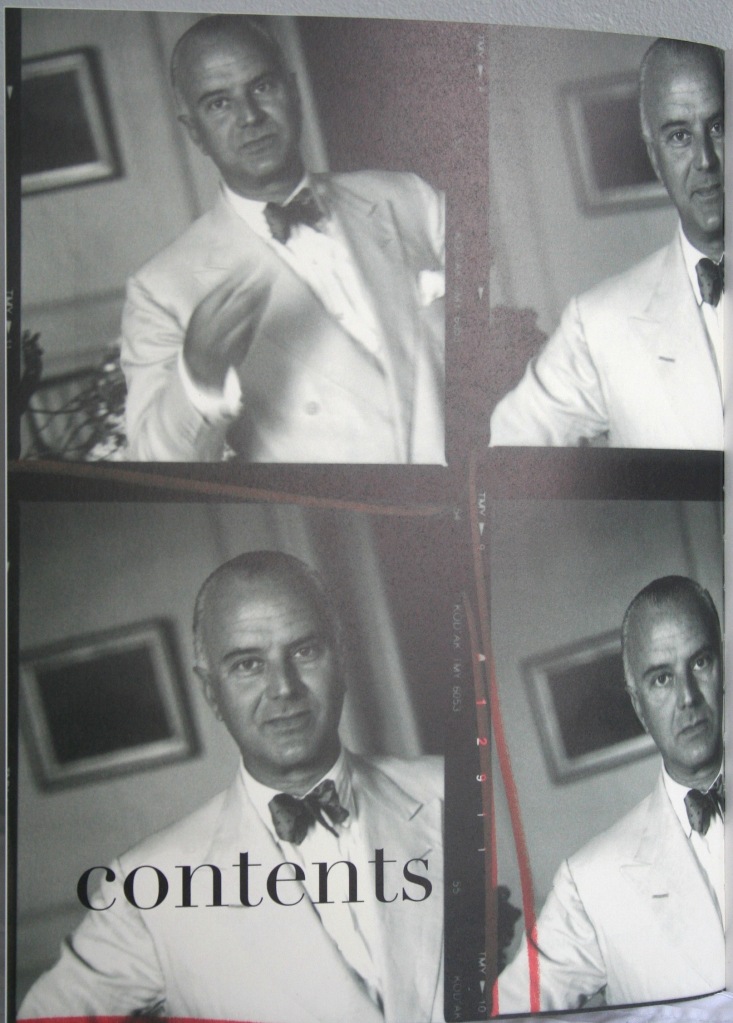 His design process begins with colour-rich sketches that are so finely executed they are as sought-after as the shoes themselves. Here you can peruse over 150 of these witty, seductive drawings.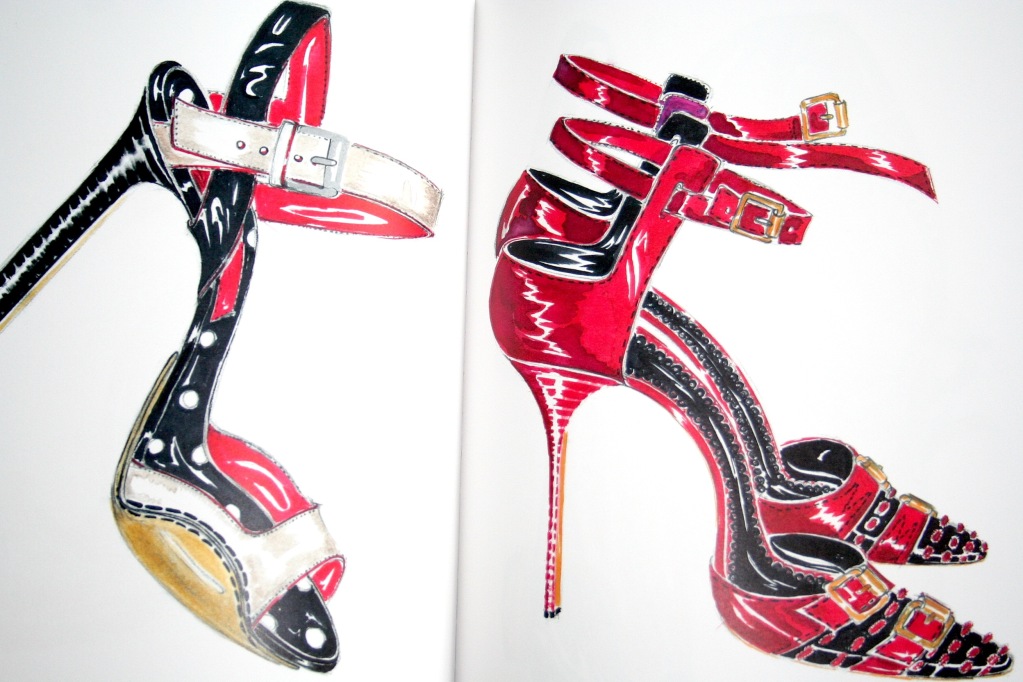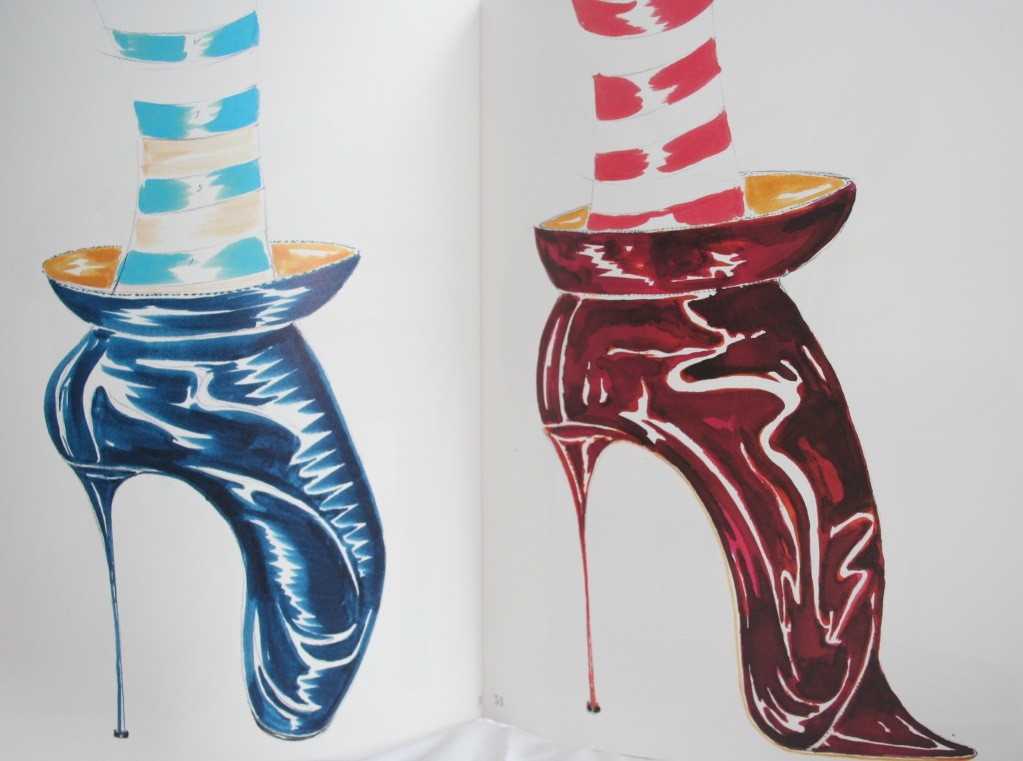 As André Leon Talley, the Editor at Large at American Vogue, has said of Manolo Blahník – He captures the most powerful of emotions: desire.
Manolo's New Shoes is a fabulous book, it's lovely to read what his friends and peers think of him and his creations. It's great to see the inspirations to the finished product.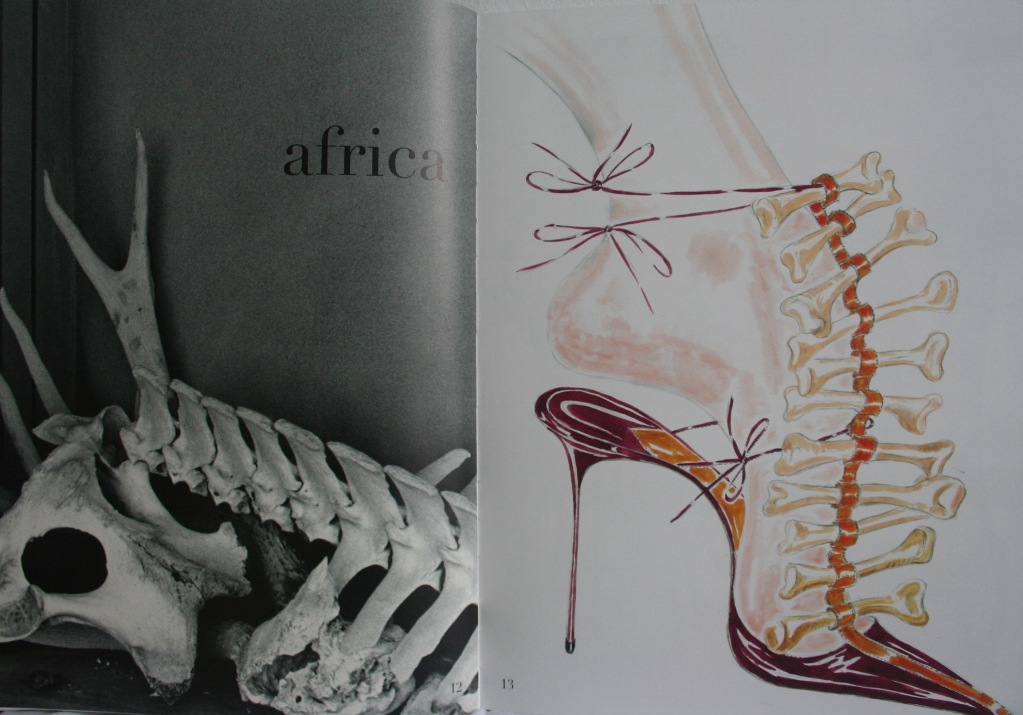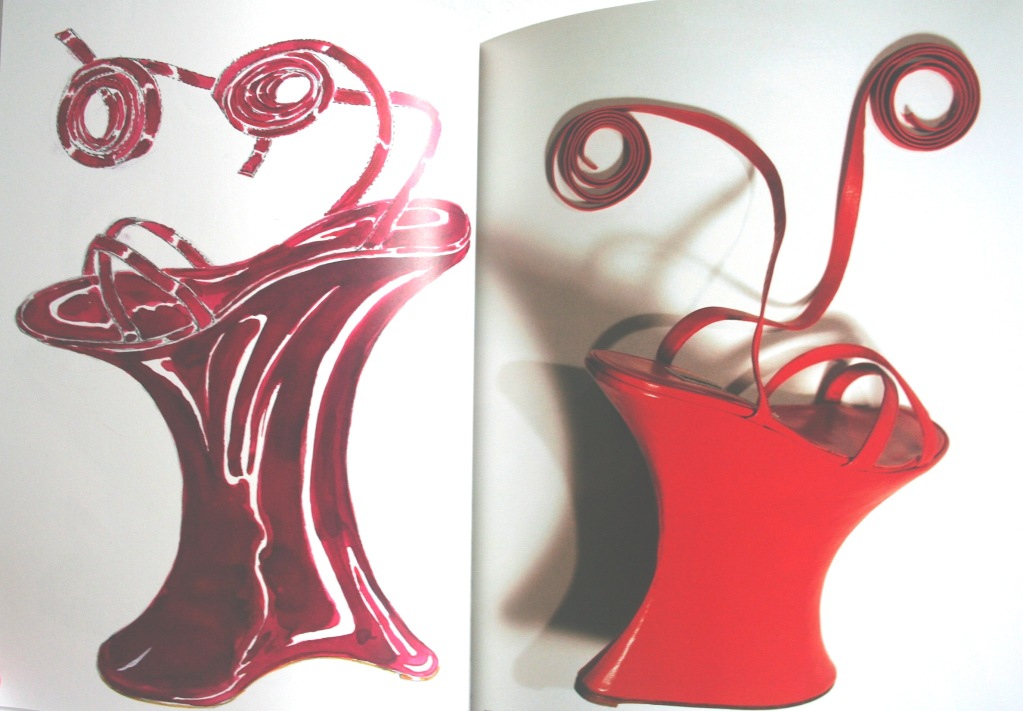 The book is organized to express Manolo Blahník's passions – art history, architecture, film, including his renowned designs for Sofia Coppola's film Marie Antoinette, theatre and flora and fauna.
An introduction by Manolo Blahník himself is sincere, as he recalls a childhood memory of his mother reading his favourite poem (Romance de la Luna, Luna) to him and his sister. This poem is as significant to his work as the tools he uses to draw.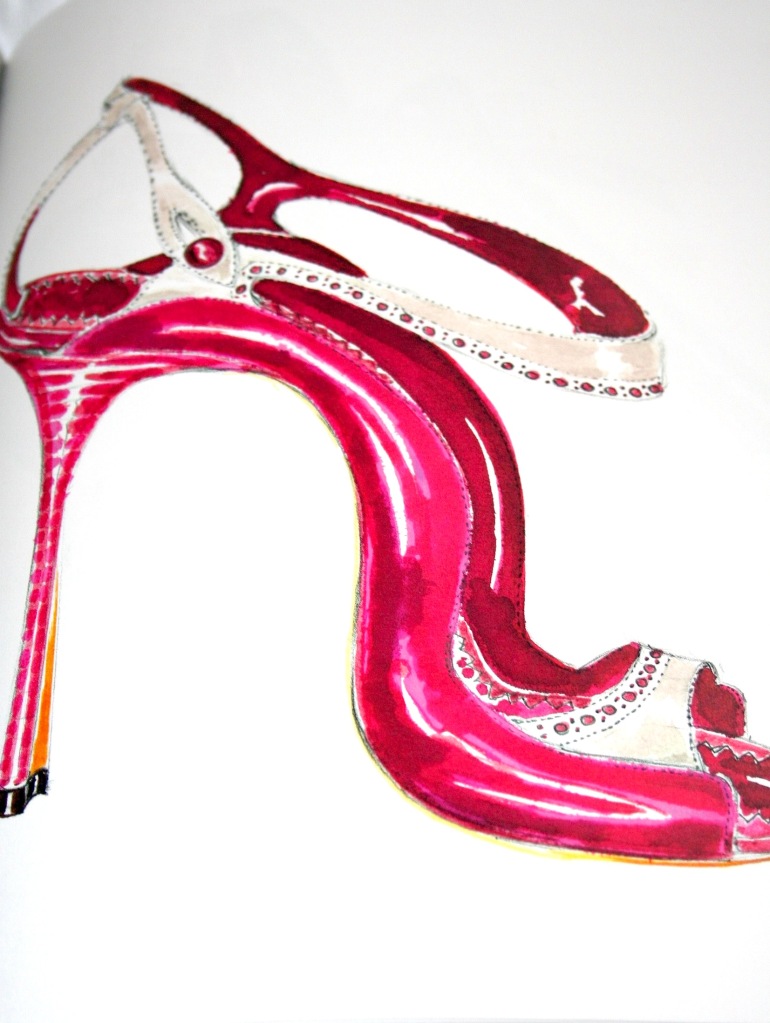 Manolo's intro is followed by contributions from some of the best-known names in fashion:
• Suzy Menkes, Fashion Editor of the International Herald Tribune talks about her personal memories of Manolo.
• Grace Coddington, Creative Director at American Vogue wrote the designer a letter with illustrations of her cats! (pictured above)
• Carlos García-Calvo, Fashion Editor of El Mundo writes about the Spanish side of Manolo.
• Milena Canonero won her third Oscar for her costume design for Sofia Coppola's
Marie Antoinette, and discusses her relationship with Manolo the costume designer.
• Amy Fine Collins is Special Correspondent to Vanity Fair, she talks about her love for everything Manolo including the man himself.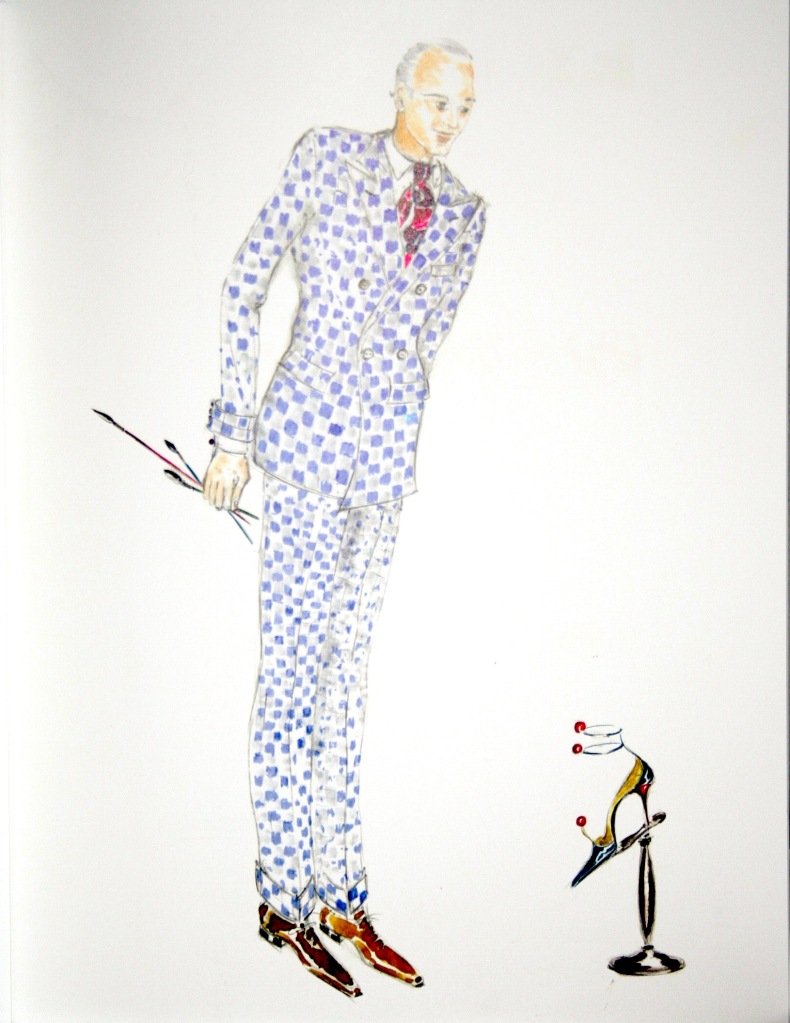 Manolo's New Shoes is a must have for any lover of shoes, in fact, anyone with a love for fashion.
Available from Thames&Hudson.com £24.95