As you may have heard, tonight is the second year of Vogue Fashion's Night Out from 6pm to 11pm. It promises to be as hugely successful as last year with London's favourite designers, models and fashionable people in town to mingle with the shoppers and help you find just what you're looking for in capital's West End.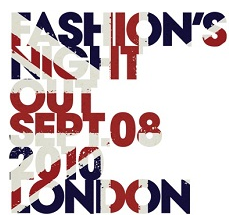 Expect expert styling from the Vogue team, plus superstar appearances from the biggest names in fashion in all your favourite shops. Fashion's Night Out is open to anyone and no tickets are required; just pitch up to your favourite stores for an evening of glamour and entertainment. Prepare for 2010's biggest fashion party.
There's so much going on tonight, I hardly know what to do with myself!
I've downsized the list of events and made a "faves" list, but even that's still too much. Here are all the things I want to go to:
Jaeger, Regent St, for a prize draw, DJ and cocktails. (6-9pm)
Liberty London, for the opening of Manolo Blahnik's "World of Shoes" pop-up (from 6.30)
Chanel, Bond St for manicures and champagne (I feel this is a must) (from6.30)
Diane Von Furstenberg, Bruton St for Studio 54!!! (6.30-10pm)
Topshop, Oxford Circus for the miniature Vogue experience.
Selfridges, Oxford St, have a wide array of things in store. (from 6pm)
Mulberry, Bond St for pies, face painting, and DJ (6-10pm)
Louis Vuitton (invitation only) Bond St, to see Alice Dellal spin the decks (7-10pm)
Nicole Farhi, Bond St for crepes and wine. J'adore crepes! (6-10pm)
I hope to see some of you guys out and about, it's the best night to shop, lots of offers and proceeds go to charity! If you see me "holla", I wanna get lots of pics of everyone taking part.
Go to VFNO for more info