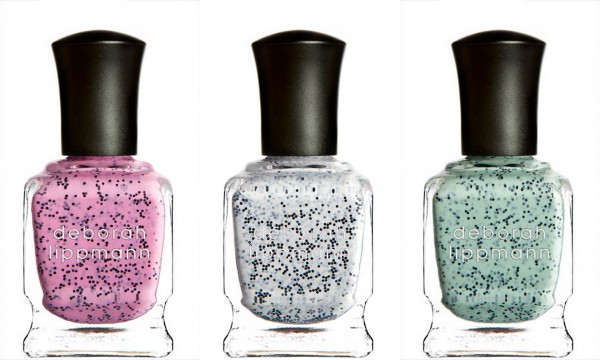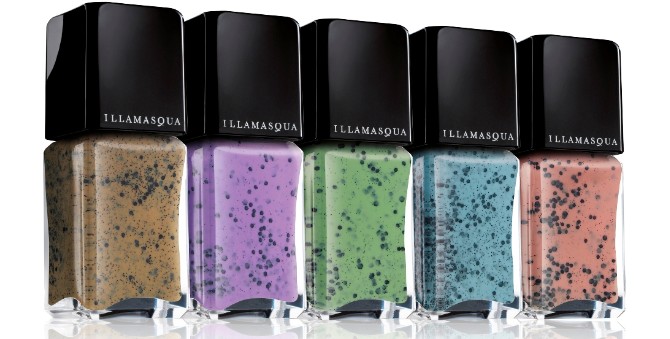 The next big thing on the nail scene will be the new sorbet coloured nail polishes with black glitter, yes that's black glitter! Deborah Lippman (Staccato collection – top from l-r: I'm Not Edible; Polka Dots and Moon Beams; Rockin' Robin) and Illamasqua (Speckled Varnishes l-r: Freckle; Speckle; Mottle; Fragile; Scarce) are the first to jump on the trend which are both set to be released next month. Mmm I love Mini Eggs, if I painted my nails in these polishes I'd better have a packet in my bag to curb the annoying cravings.
I've been wanting a straight black glitter nail polish for years, one with decent sized glitter particles, no coloured bits and a high sheen! Anyone?
Will you be rocking the mini egg trend?