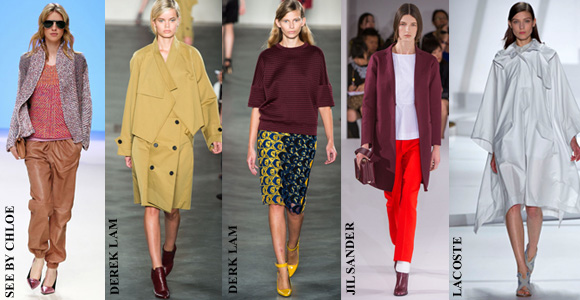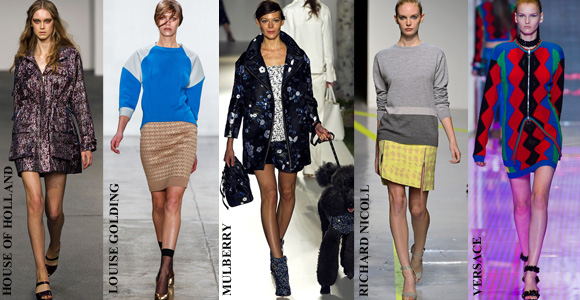 Some designers thought about those of us not fortunate to be guaranteed sizzling temperatures during the summer months; either that or they are seriously considering climate change; or maybe they're just trying to make collections that straddle seasons as many of us are watching the pennies these days.  Designers such as Derek Lam, Louise Goldin, and Jil Sander all featured heavier knits and longer jackets in their SS13 runway collections, some carrying the well loved burgundy trend into next season.
The good thing is you can pick up on this trend instantly, go straight to your wardrobe and mix in your sweaters and pencil skirts when the temperature starts to get a little milder. If you do fancy getting something new, Topshop et al have some great sweaters, and lighter jackets in as well as some great pieces left in the sale if you fancy a rummage that is.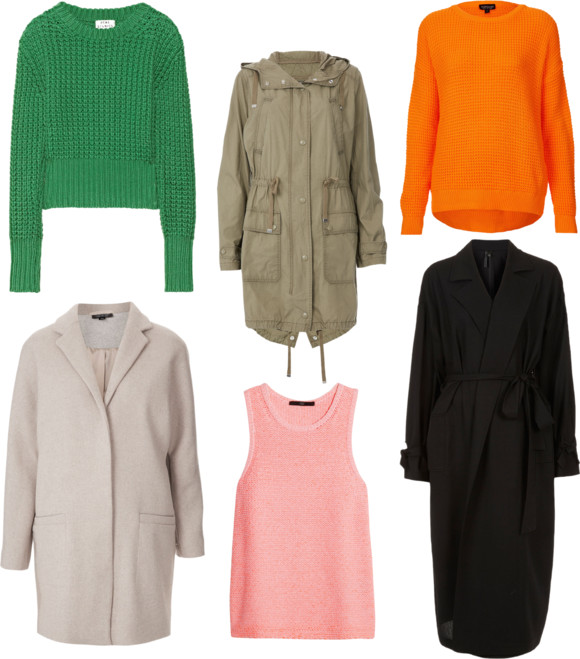 GREEN WAFFLE KNIT : ACNE | LIGHT PARKER : TOPSHOP | ORANGE SWEATER : TOPSHOP | BOYFRIEND COAT : TOPSHOP | CHUNKY KNIT VEST : TIBI | BLACK MAC : TOPSHOP BOUTIQUE
Like this? Why not try one of these too!