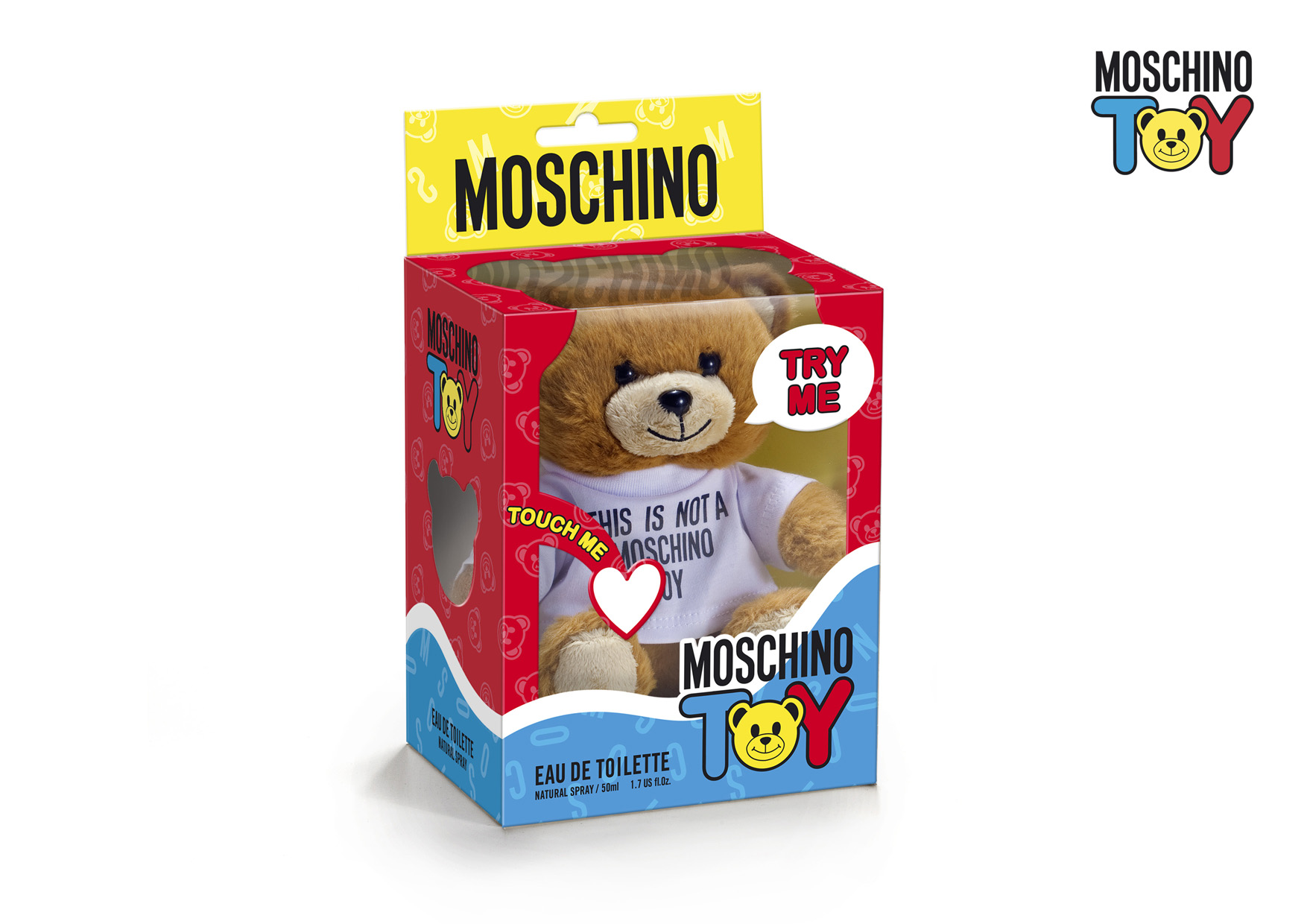 Jeremy Scott has delved into the toy box yet again for the latest release from Moschino.  Don't get it twisted, Moschino Toy is not a toy, yeah?!  It's the latest fragrance from the Italian fashion house.
The fragrance is exactly what its cheeky name suggests: a toy.  And best of all, this actual toy is a real, fuzzy-faced teddy bear to hug and snuggle up with whenever you choose.  Screw off its happy faced head and you magically find an atomizer built into the bear's soft body.  Spritz away and then set TOY back down on your vanity table, or toss him on your bedspread with your other furry stuffed animals.
"I wanted to push the fragrance beyond the realm of what a perfume looks like it, or how it's packaged," says Jeremy Scott of his first fragrance for Moschino. "And I think we've achieved that!"
Scott shares his unabashed love and icon-ization of teddy bears with the House's famed founder Franco Moschino, who devotedly used stuffed animals to cover dresses, coats and hats in his fall-winter 1988 collection.  Just as cheeky, and perhaps even more lovably snuggly, Jeremy Scott's teddy comes armed with a heart-warming smile and a T-shirt that states, "This is Not a Moschino Toy."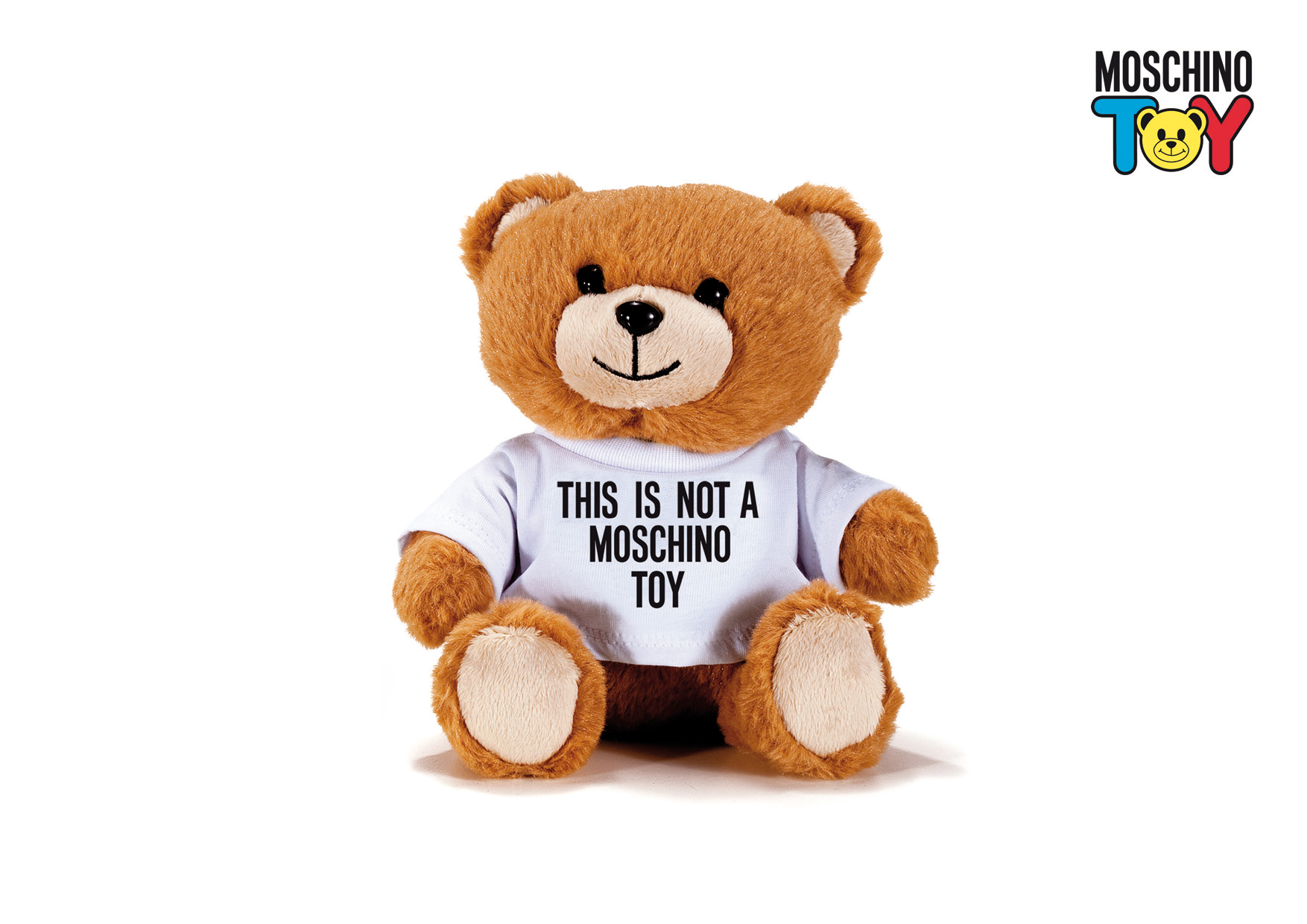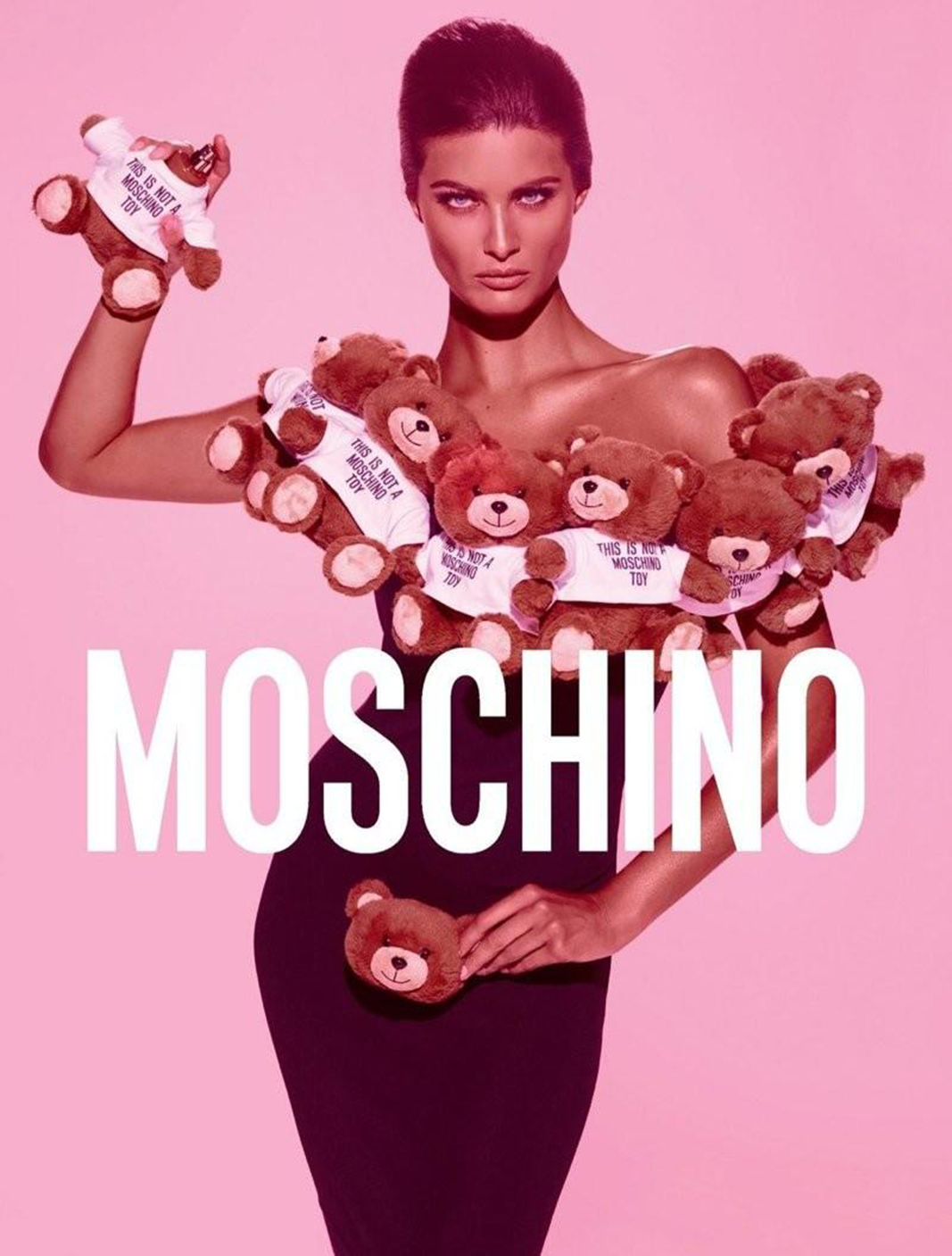 The fragrance itself features the scents of mandarin, cardamom, and bergamot; and a heart of lavender, violet petals, and hawthorn. Its finish of sandal wood, vanilla, mountain tree moss and acacia hit the woodsy notes that nod to this bear's forest home.
Moschino Toy represents another step in Jeremy Scott's high-voltage journey at the House of Moschino, returning the brand to the spirited heights from which it was born.
TOY will be sold exclusively at Harrods in London until November 23rd as well as being available at moschino.com.  The fragrance will then roll out to department stores and Moschino retail boutiques throughout the world.