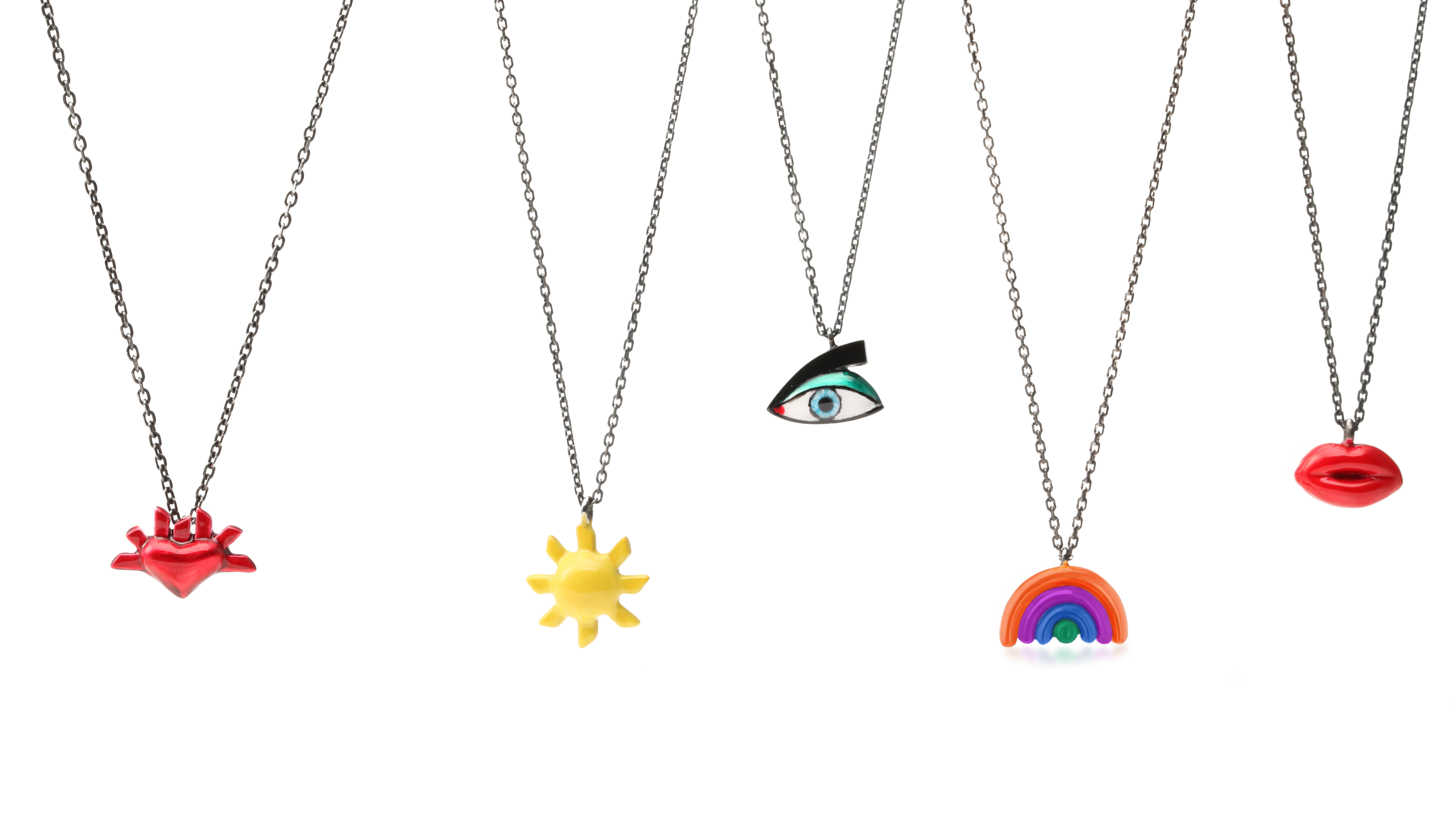 Amazon has partnered with London-based jewellery designer, Solange Azagury-Partridge, for an exclusive collection of silver necklaces for Christmas, named as 'The Talisman Collection'.
The collection comprises five necklaces, each with a hand painted pendant of an iconic Solange design – 'lips', 'eye', 'sun', 'heart' and 'rainbow' on an oxidised silver chain.  The limited edition pieces are available at the Amazon Jewellery Boutique, amazon.co.uk/solange, priced at £480 each.
"We have a growing portfolio of exciting jewellery designers at Amazon and we are delighted to add Solange Azagury-Partridge to our collection for Christmas", said Julian-Exposito Bader, Head of Vendor Management for Jewellery and Watches at Amazon.co.uk Ltd.  "Owning a piece of Solange jewellery is something many dream of and this is a great opportunity to add a piece of Solange's iconic work to your wardrobe for under £500."
"I am delighted to be working with Amazon Fashion. My raison d'être is designing jewellery that brings a sense of joy to life. I hope this collection achieves that", said Solange.
Talking about her designs Solange explains, "The symbols featured on the pendants are the icons which consistently run throughout my jewellery collections.  They are everyday, colour-saturated talismans to wear and lift the spirits.  The 'On Fire' pendant symbolises an explosion of love and is my take on the classic 'sacred heart' motif, the 'Rainbow pendant 'symbolises colour therapy and is a celebration of a phenomena that is a constant source of inspiration to me, the 'Eye Pendant' represents a window to the soul and has a protective feel, working against the evil eye!  The 'Sunshine pendant' is to bring a little brightness to every day of the year, evoking the cleansing energy of light and the 'Kisses pendant' offers never ending kisses, this is one of my most recognised motifs re-imagined for this collection".