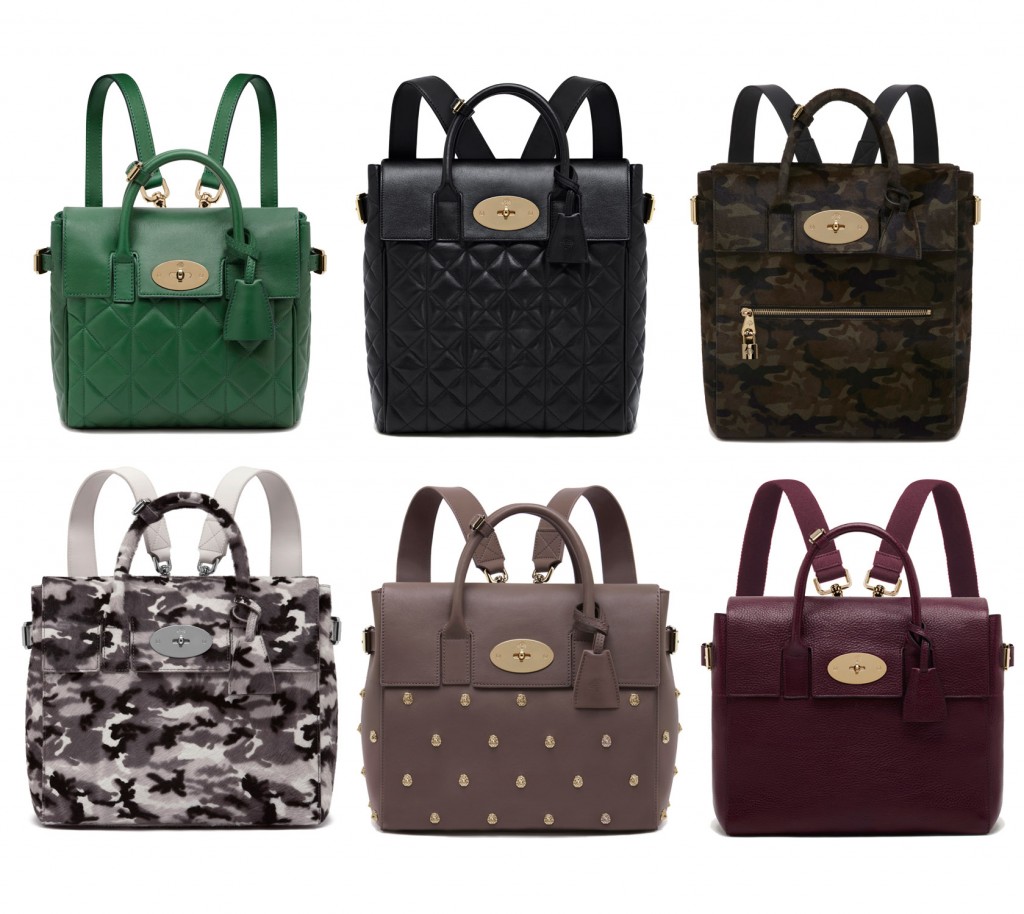 The eagerly awaited Mulberry Cara Delevingne Collection, created in collaboration with British model Cara Delevingne, has landed online and in stores around the world.
There is literally a Cara Delevingne Bag that feels right whatever your style and whatever the occasion.  We have had our beady eyes on a few since the AW14 preview a few months ago.  The soft Quilted Nappa, inspired by Cara's urban elegance and love of the famous Mulberry biker jacket; the calf hair camouflage, uniting innovative luxury with Cara's street cool, in both Monochrome or Khaki; and the limited edition creation inspired by Cara's famous lion tattoo, beautiful gold lion rivets studded to a nude Nappa Leather.
For maximum practicality the Cara Delevingne Bag can be worn three different ways: on the back for running from the gym to the office, from meeting to meeting, from train to plane; on the shoulder from work to dinner or from town to country; and hand-held for effortless elegance at all times.  All made in England, the Mini Cara Delevingne Bag is perfect for the 'hands-free' devotees who need to travel light, the Large is for taking your whole world with you and the Medium is the perfect balance of both.
Cara wanted each bag to be like opening a letter with a lovely surprising touch. Inside you can find a small lion rivet and a heart shaped patch based on Cara's own heart tattoo. Cara said: "I want there to be hidden gems inside, based on things that are personal to me, which my tattoos definitely are."
Prices from £795, watch the campaign video below and shop the collection here.