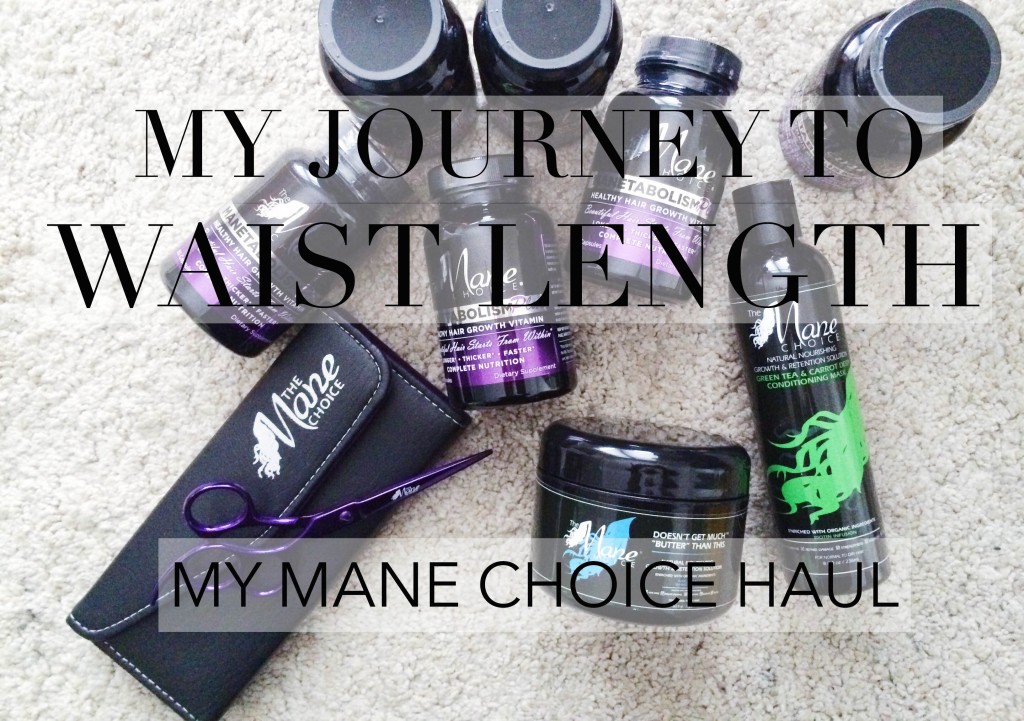 Happy New Year peeps! At what date do we stop saying that? 15th Jan? I'm gonna go with the 15th.
This year, one of my goals, as stated here, is to grow my hair  and my  u part wigs from addcolo, to waist-length! In order to reach this goal as quickly as possible, I've bought in a little help to assist me in my journey to waist length.  Impatient much? Yep!
See the products and watch the video after the jump!
Last year I went from armpit length to just past nipple length (roughly 6-7 inches) with nothing but TLC. This year I'm using products from The Mane Choice!
I've trimmed and length checked before I start the process, I'll record my progress on my Youtube channel and Instagram @cyrenamonique
Please note: this is not a sponsored post, I bought these products and waited (im) patiently for them to arrive from the US; took 10 days.  I'm also waiting impatiently for a second order of products that I ordered because there was a discount code – yeah…I'm that girl!  Different products though, I'll do a video/post on them when they arrive.
Products in this video:
Manetabolism Plus Vitamins
Green Tea & Carrot Deep Conditioning Mask
Doesn't Get Much Butter Than This
Shear Surgical Precision – PRO Cut & Split End Eliminator