Would you like to attend the New Look AW11 press day to see the new collection AND be shot by Jackie Dixon? Erm, let me think… HELL YEAH!!!
I love to get up close and personal with a new collection and New Look's Autumn/Winter 2011 collection was no exception. Being shot by Jackie Dixon from Show Me Your Wardrobe was the icing, sorry no, the frosting on the red velvet cake. This was incredibly fun, even though I'd only had 2 hrs sleep the night before after partying it up at the New Look party to celebrate the forthcoming show Style the Nation with T4 then moving on to The Box for a lil boogie.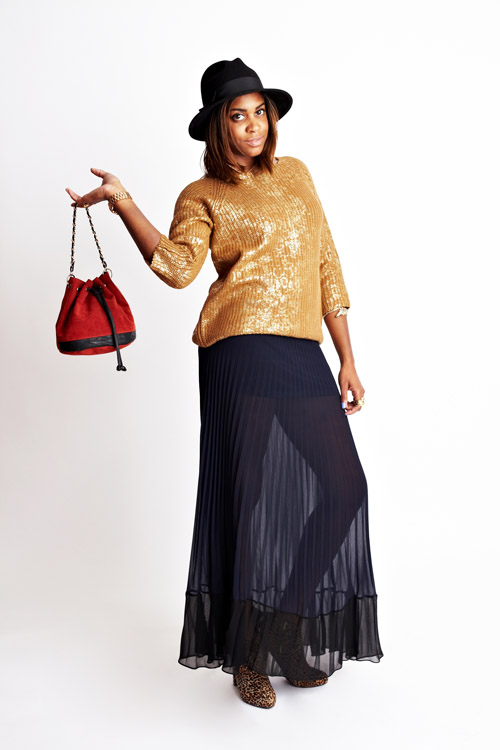 Some chose one or two pieces, I went all the way and chose an entire outfit: gold sweater, colour block maxi skirt (that surprisingly covered all of my 35″ legs), orange bag with chain strap, leopard print ankle boots, and a fox ring (which I really wanted to take home with me there and then). The hat was a "gift" from my grandmother's wardrobe, however New Look do have an almost identical one coming next season.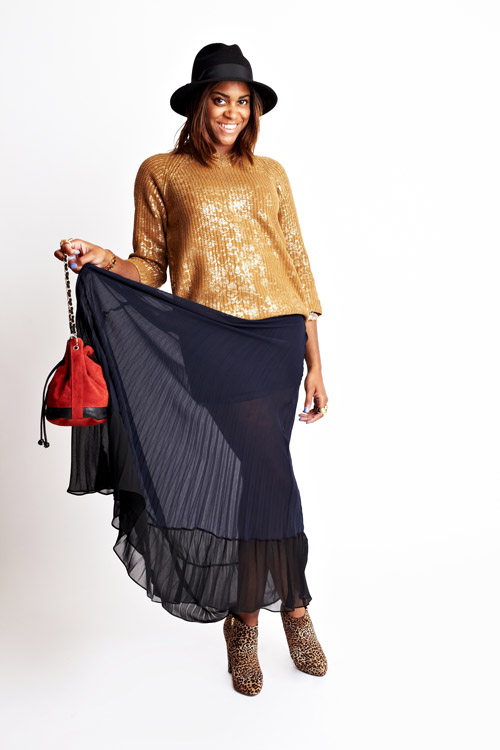 Here are some of my faves from the day (clockwise from top left): Amy from Wolf Whistle, (also an entire New Look ensemble) wearing a grey cable knit sweater from Menswear which I want as soon as it hits; Kit from Style Slicker (also an entire New Look ensemble) loving the green block heeled platforms, Michael from Anastasia and Duck, Miggy from Miggy Likes The Internet I almost picked up that Burberry-esque lumber jack-et, Sam & Amy from Style Sight, and Lucy from Shiny Thoughts had all the poses in that cute colour block dress.