Wednesday 26th May…
Today I went to view the new Louis Vuitton Maison on Bond Street before it's Grand Opening on Friday 28th May.
The store was designed by architect Peter Marino, the Maison ranges over three floors and encompasses 1,500 square metres of retail space at the junction of New Bond Street and Clifford Street. In keeping with Vuitton's long-standing commitment to the Arts, there is a library showcasing the best of British contemporary art and bespoke commissions by artists Anish Kapoor, Chris Ofili and Gary Hume.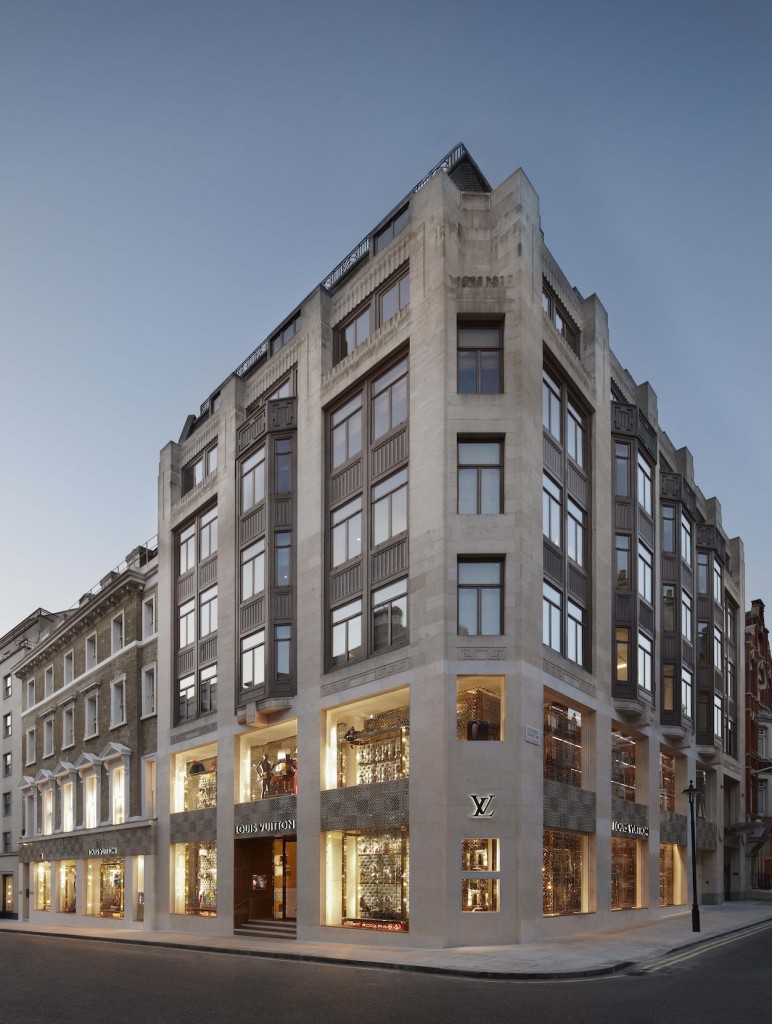 The store is AMAZING (aside from walking in to the most delicious lemon meringues)!!!
The windows are something special, I love the Chesterfield padding, the multi-coloured fox tails and tribute bags, the monogram covered mannequins, and the LV woodland creatures!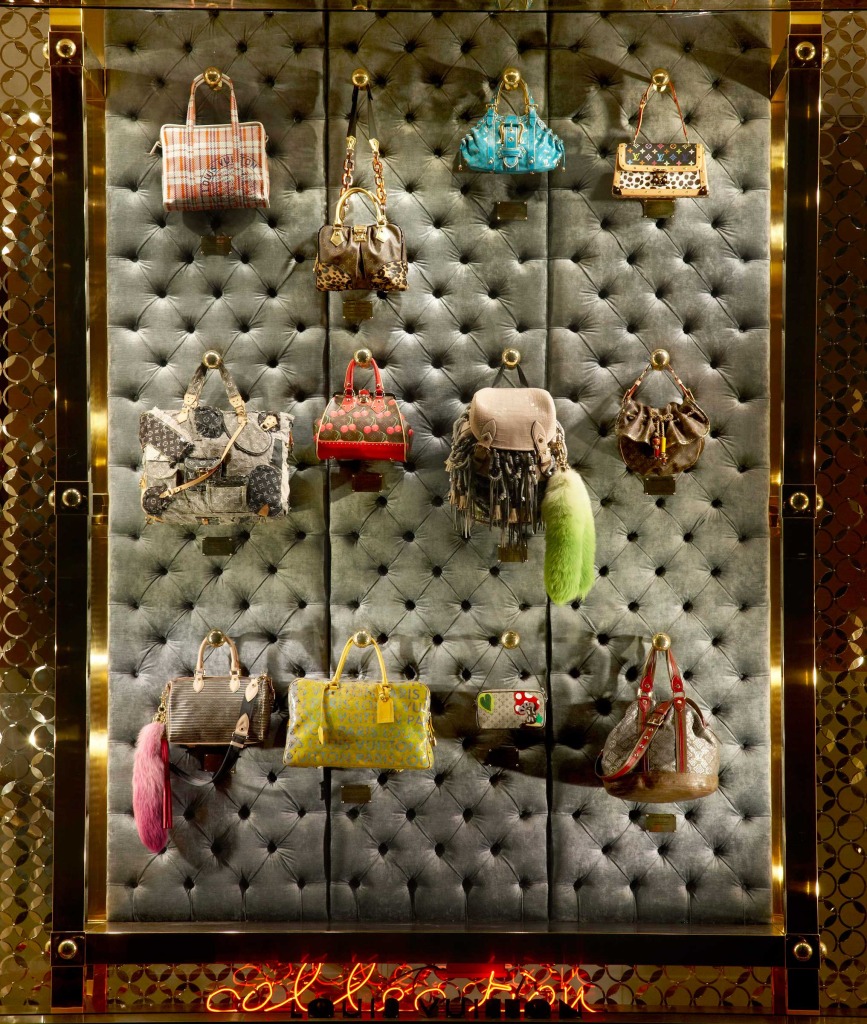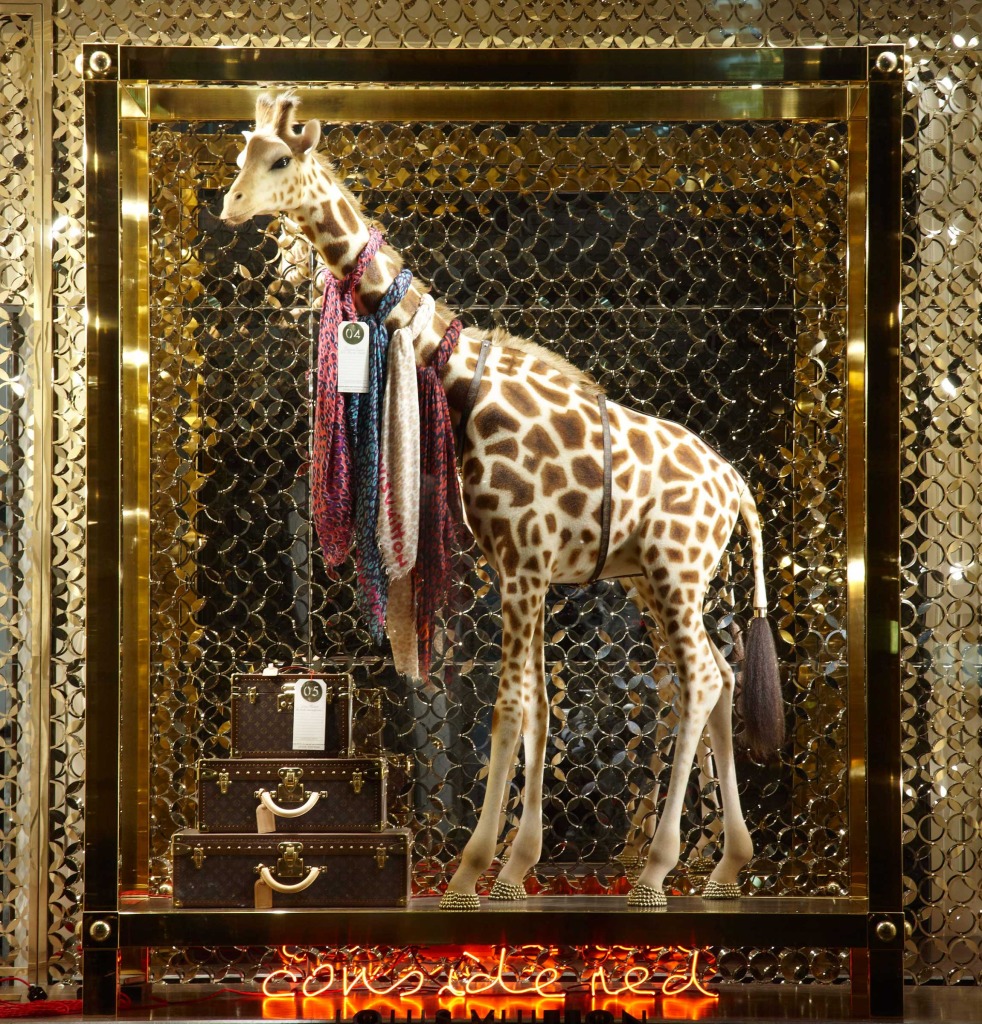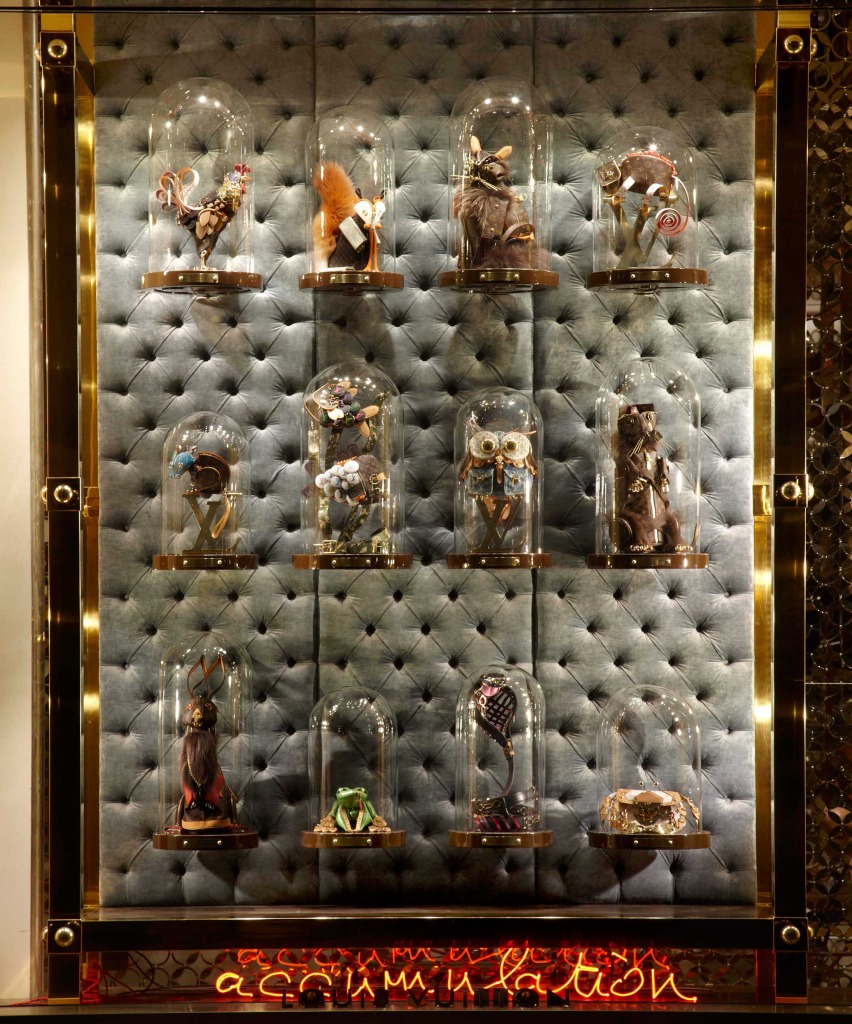 When you walk in you don't know where to look or where to go first. Do you go right and look at the huge trunks and luggage…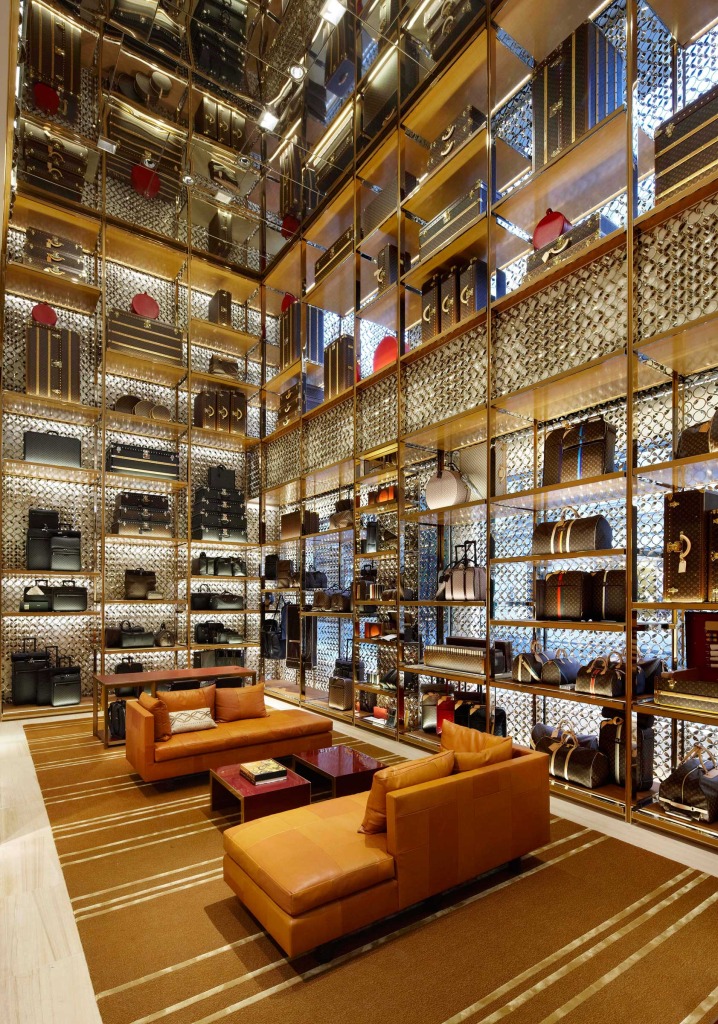 Or do you make a left to be wowed by the Womens Accessories…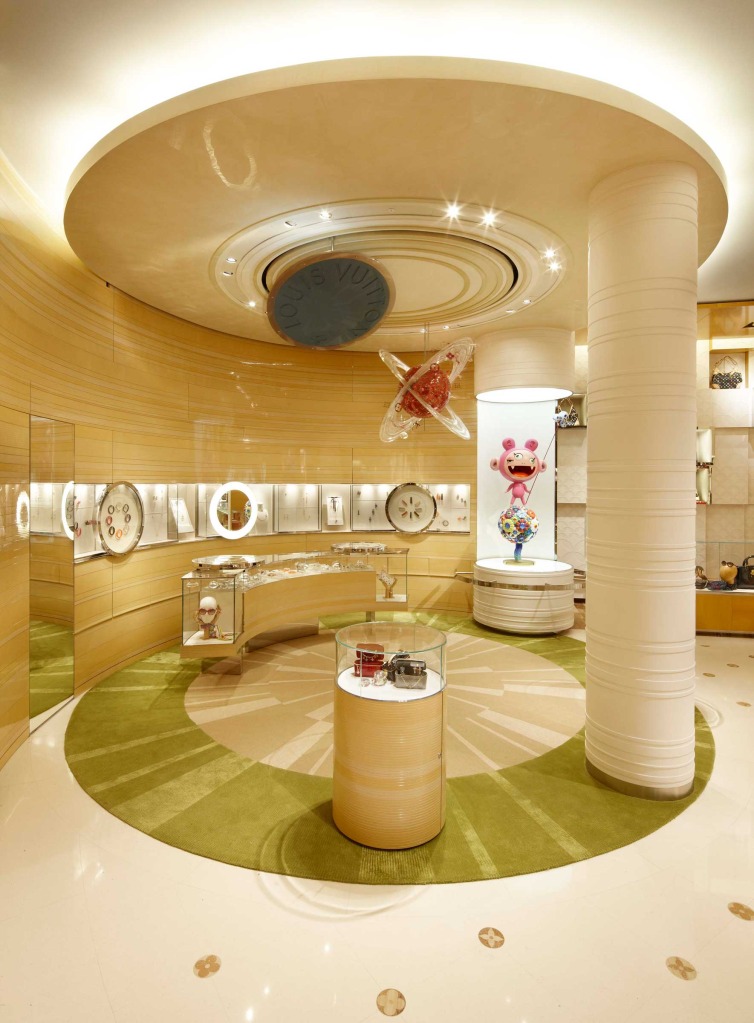 The LV planets in the ceiling actually rotate! And look at the floor…
The accessories are of course super cute, and the presentation is immense…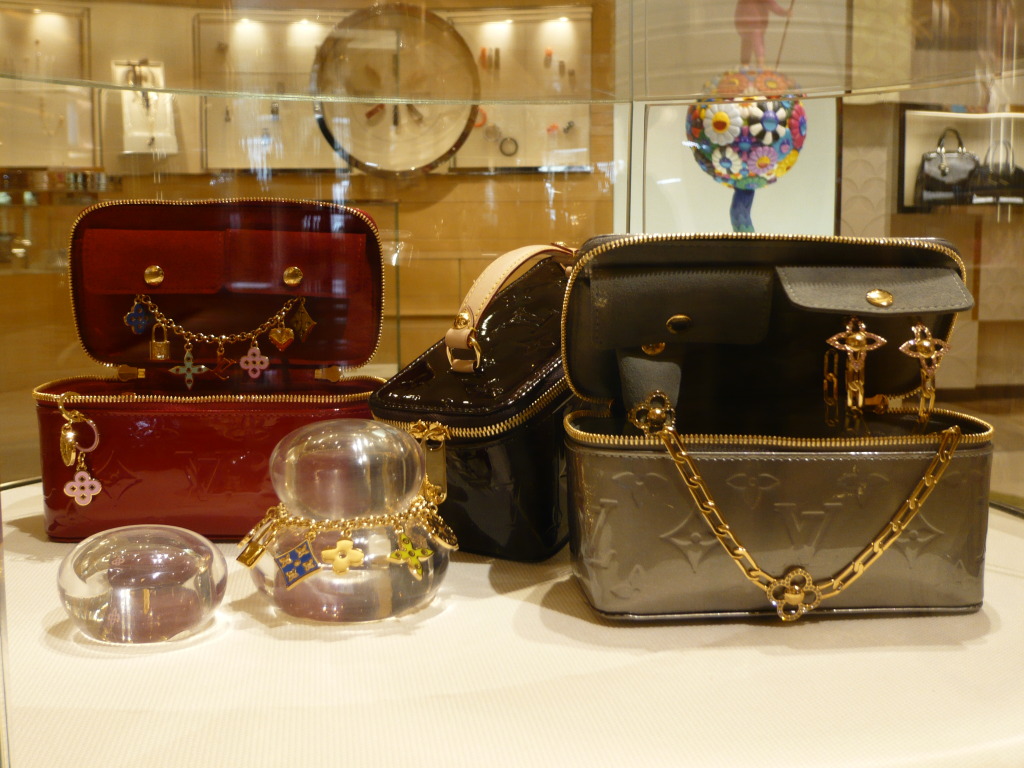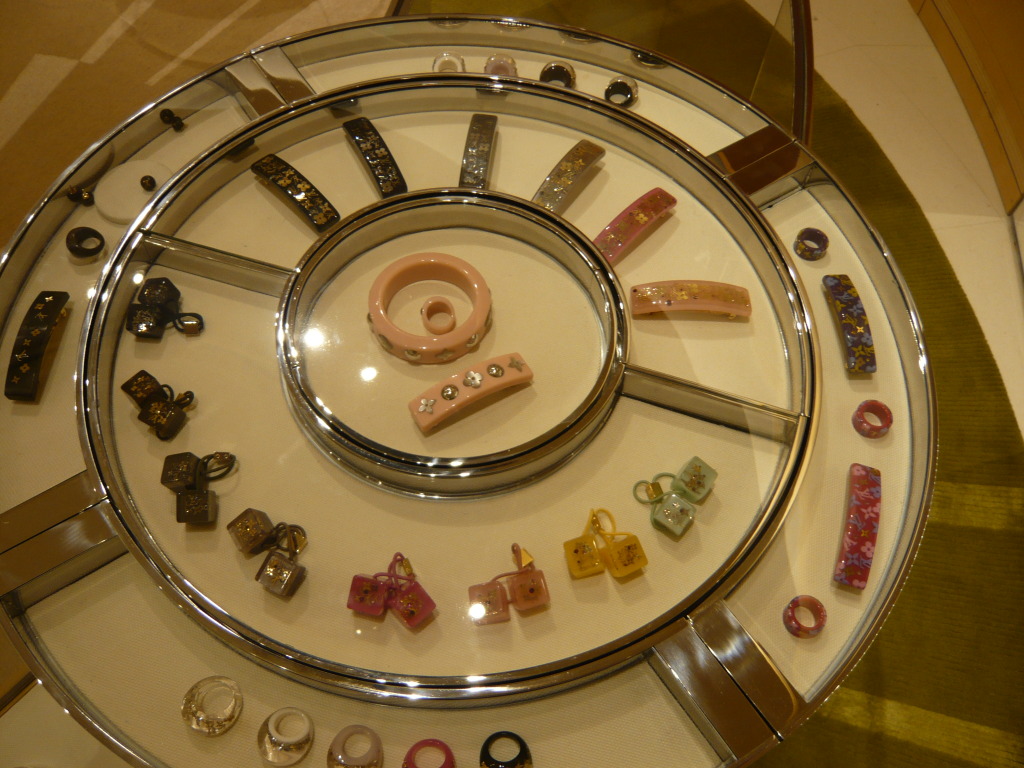 Just past this section there's a life size statue by Takashi Murakami that rotates…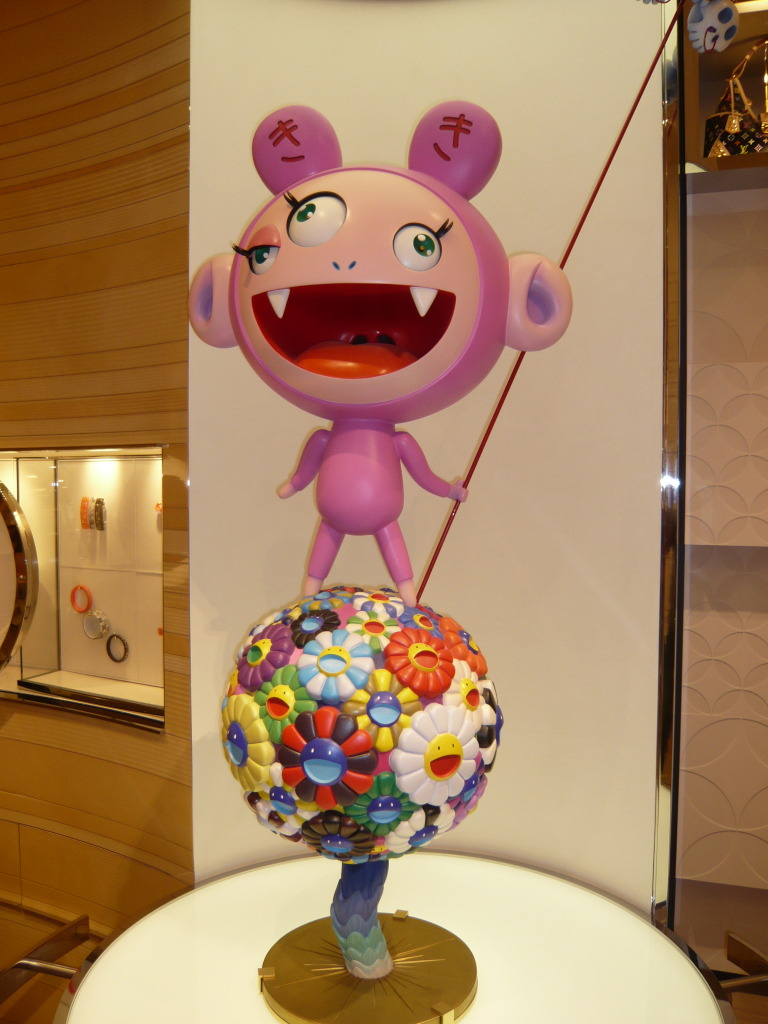 Next up is the Bag Bar!!!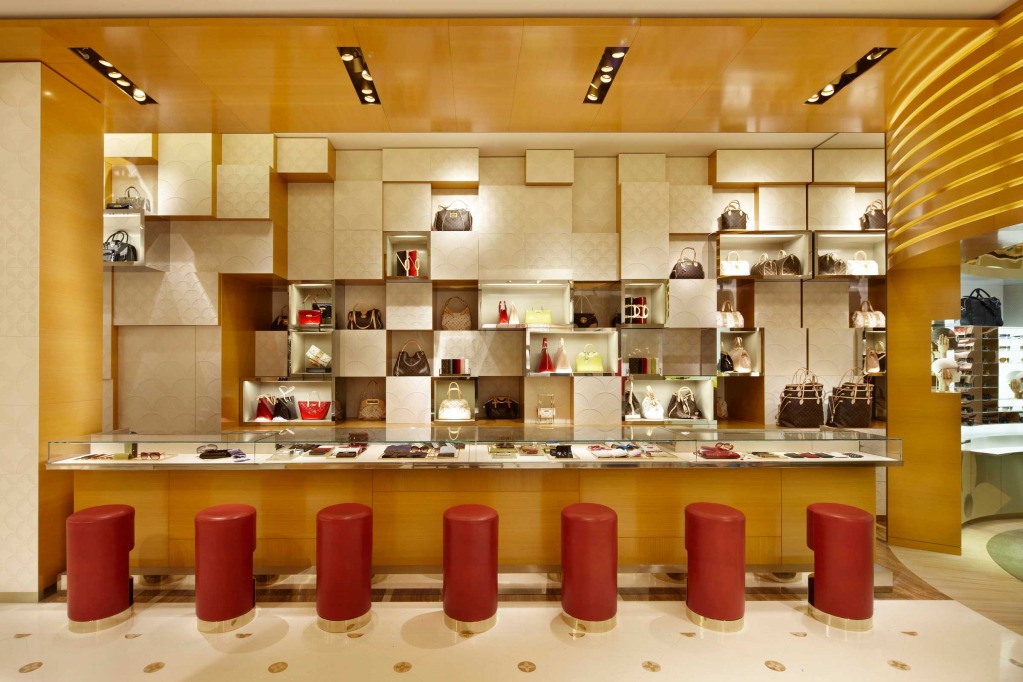 With a display that moves…
Swing right to the sunglasses (I'm a sucker for sunnies), the ceiling moves up and down. Tall people will feel like they're in an Indiana Jones film…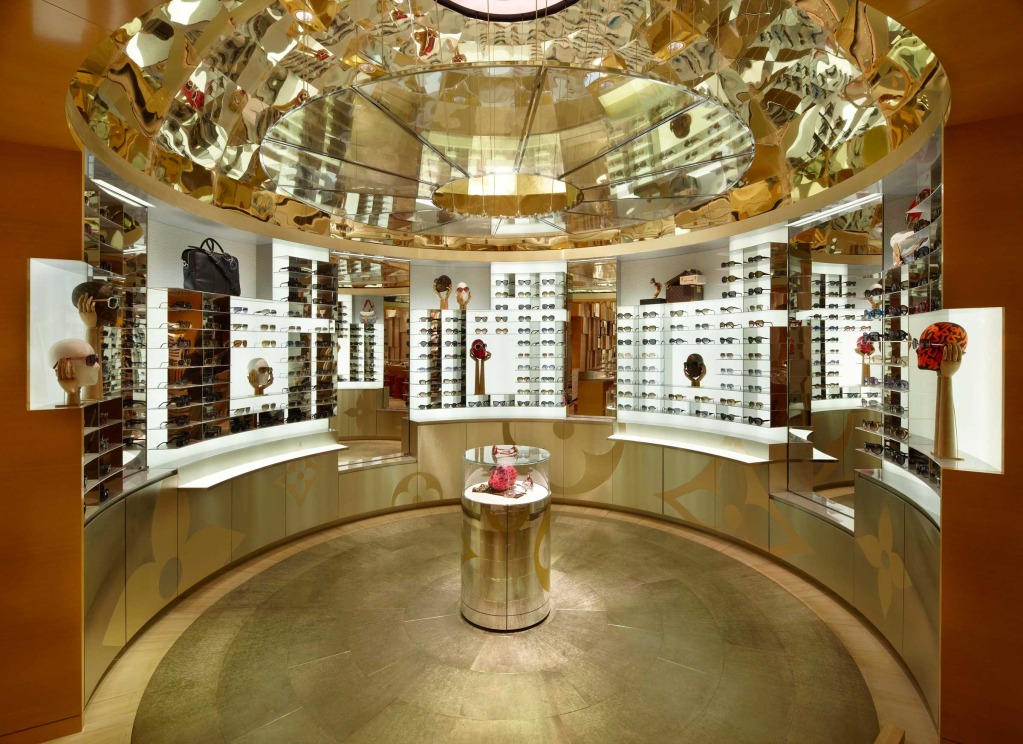 I love these heads, it's like they have their own personality. I thought they were going to start talking to me, the fashion version of 'Return to Oz'!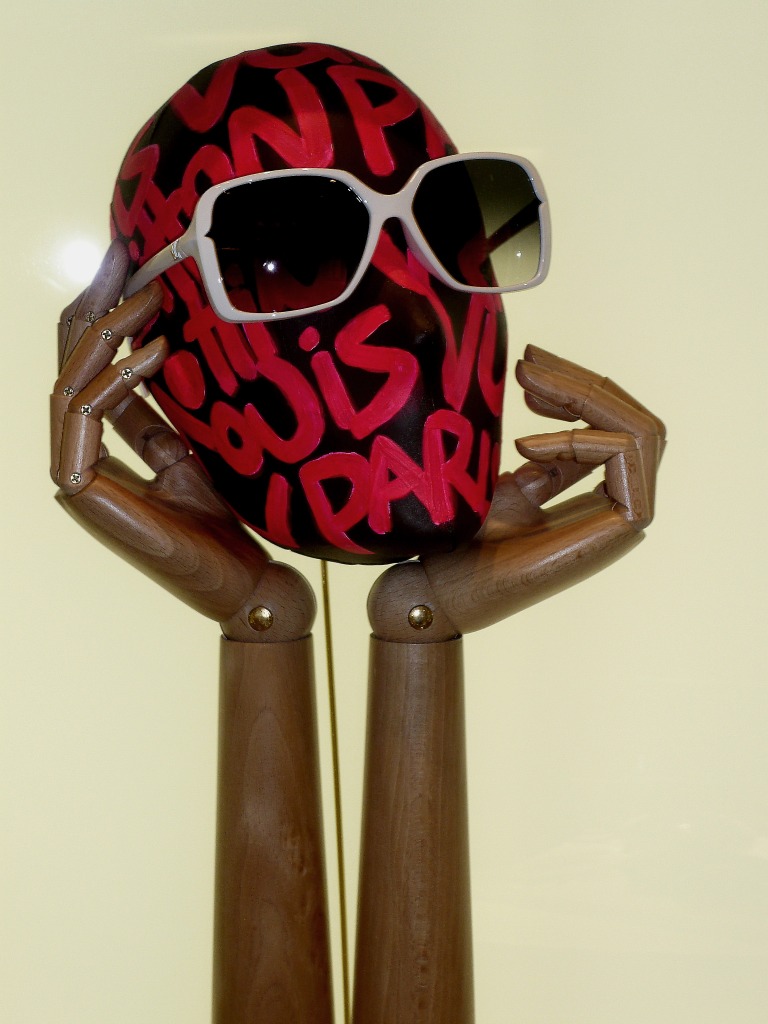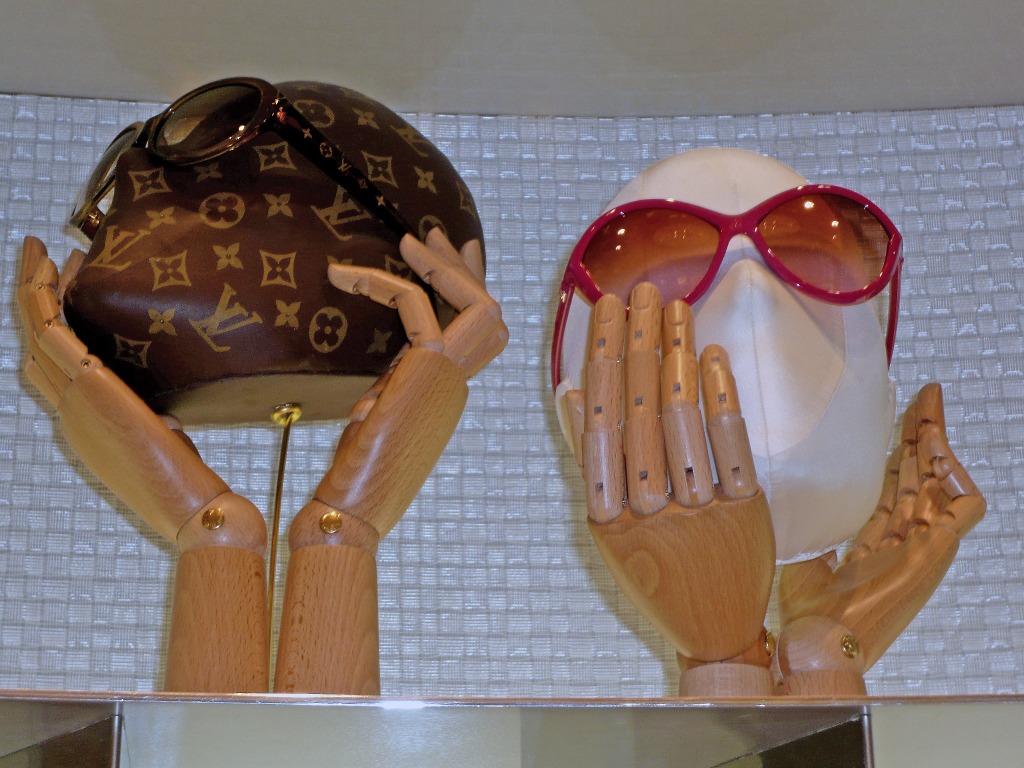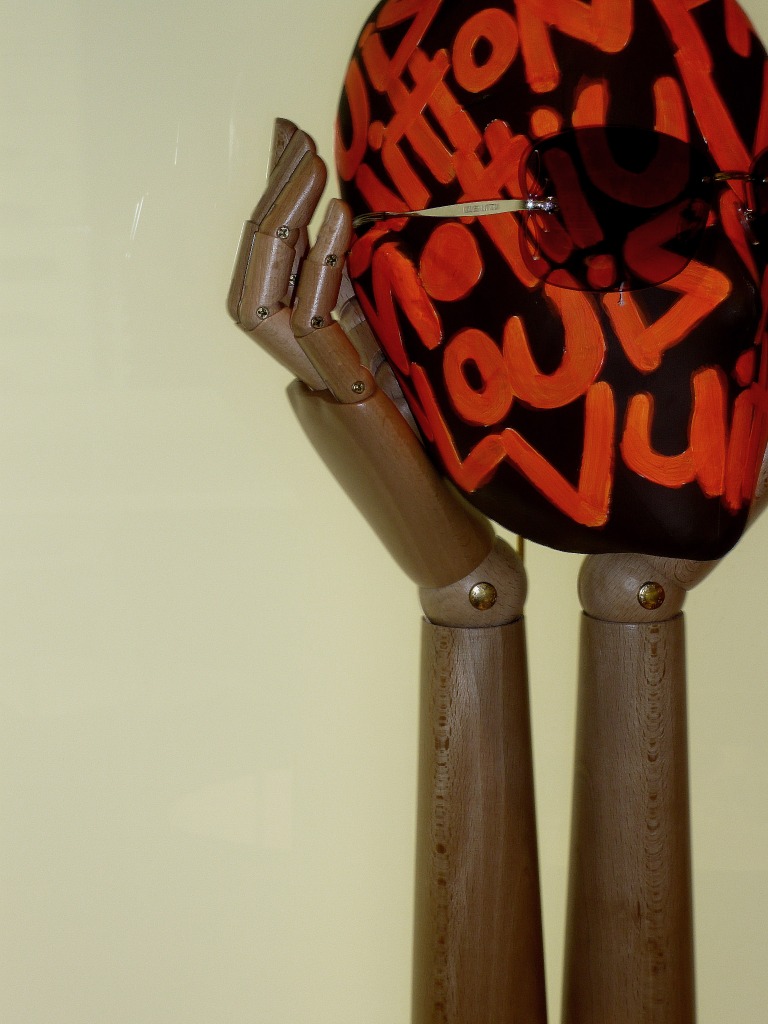 The 'Leo' wall is next, the now iconic leopard print scarf comes in 5 colourways, 4 of which are limited edition…
There's also a wall of moving scarves!
There's a working sculpture on the Mens floor buy Michael Landy…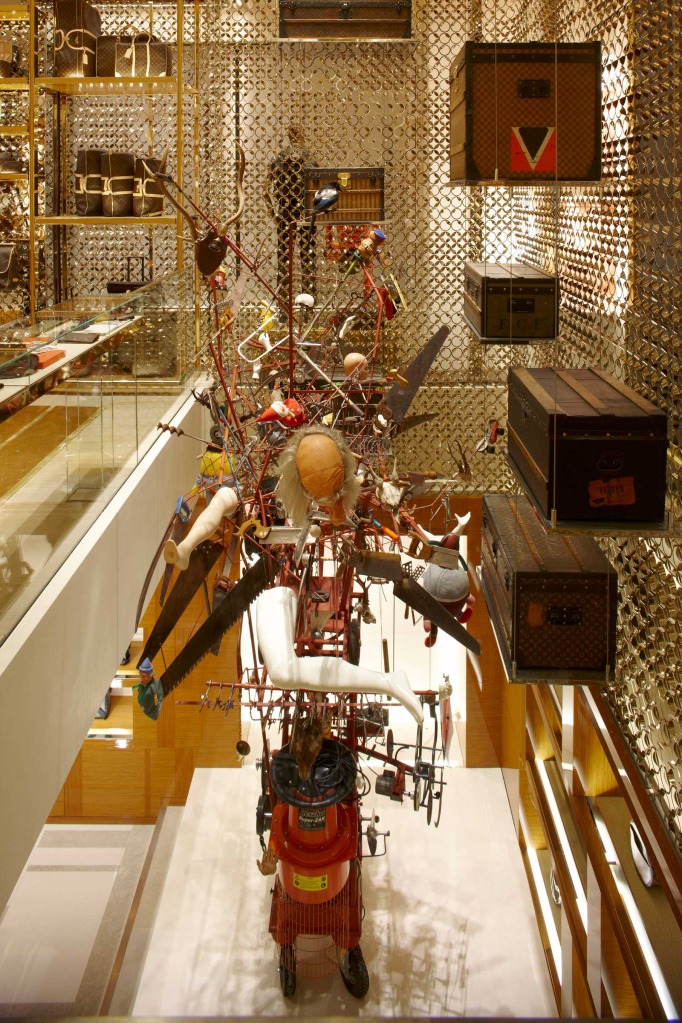 and if you look up there's luggage decorating the intricate detailed walls…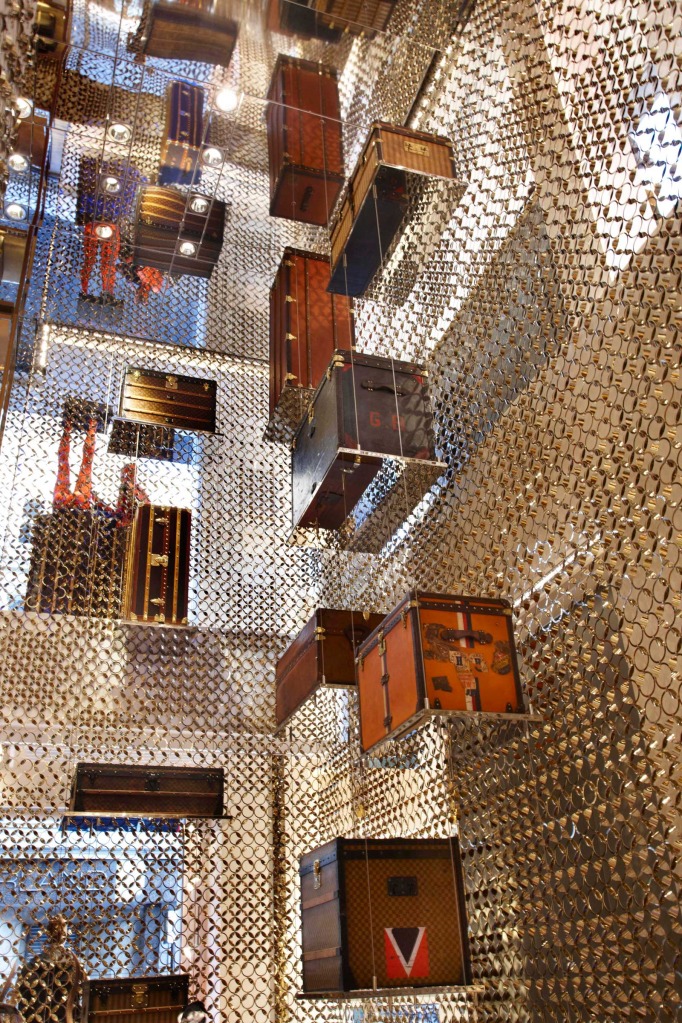 There was a poetry reading upstairs on the Womens by Charlie Dark and others to promote the collaboration of a book with Chris Ofili.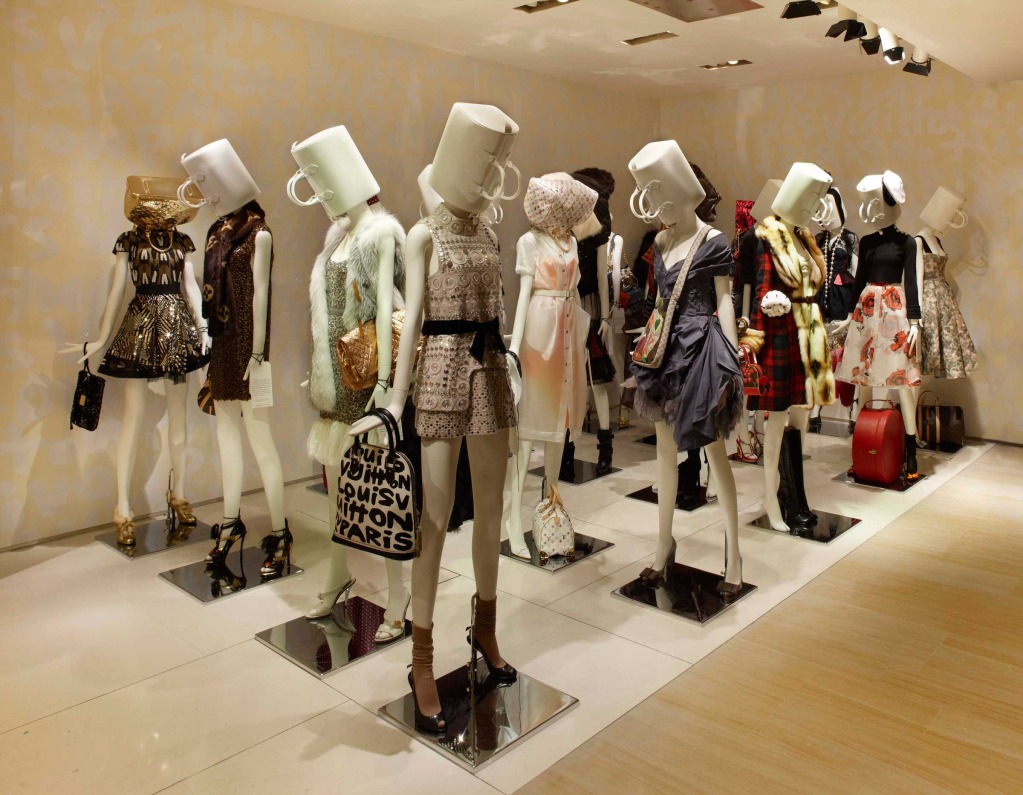 The Louis Vuitton New Bond Street Maison will be open to the public on Friday 28th May, marking the most important date in Louis Vuitton's 125-year association with London.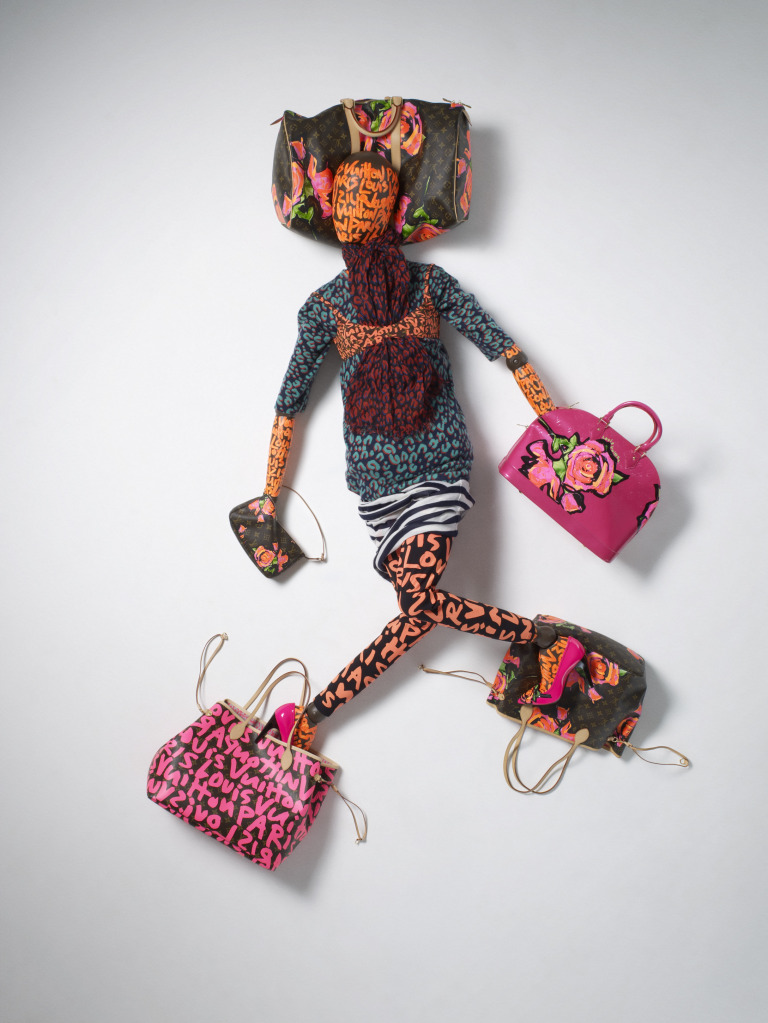 Here's what the celebs thought of the Maison and LV…