New York Fashion Week SS15 officially kicked off yesterday; of course with it being Spring/Summer we saw a multitude of white looks, mixed with muted pastels, bold brights, military green, summer blacks, and print.  NYFW Day one saw BCBG Max Azria, Chadwick Bell, Kaelen, M.Patmos, Nicholas K, and Tadashi Shoji take the runway.  Take a peek at some of our favourite pieces of the day, what we loved about them and what we didn't love so much.

BCBG Max Azria: Minimal boho, with muted scarf prints and sun bleached pastel hues.
LOVED: Structured jackets teamed with flowy chiffon skirts/dresses; the simple fem obi belts; the culottes.
NOT SO MUCH: …

Nicholas K: GI Jane goes to Morocco
LOVED: The military green looks the show opened up with; the draped silks that looked ultra cool; the belt bag and horsehair jewellery.
NOT SO MUCH: The tasseled sarongs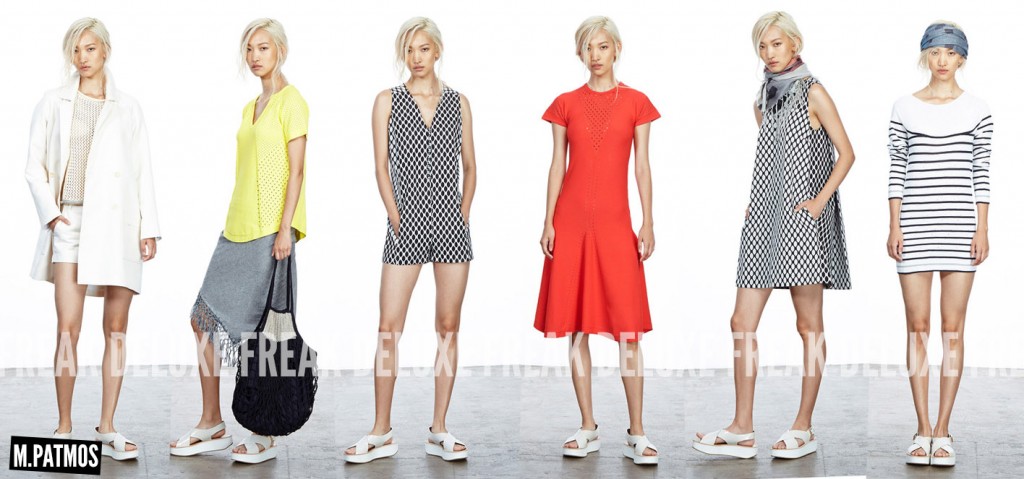 M.Patmos: Cool, easy to wear pieces with splices of colour and print.
LOVED: Easy to wear pieces, the Vanessa Hong (The Haute Pursuit) like model; the monochrome prints.
NOT SO MUCH: Tassels, is this a trend we see forming?

Tadashi Shoji: A Venice inspired lace fest
LOVED: Sheer panels, the beautiful white gown with cape; the silhouettes, the shirt dresses
NOT SO MUCH: the large prints were a little much and dragged some of the pieces down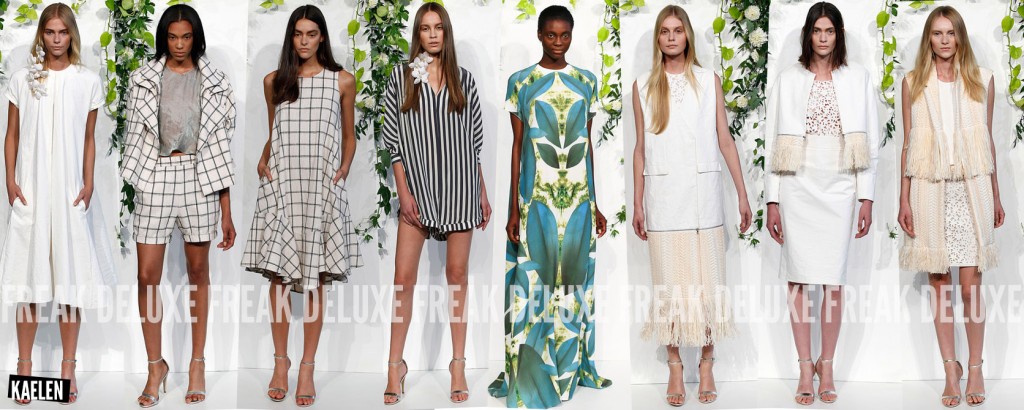 Kaelen: A flirty, yet sophisticated and sexy collection with a great blend of texture and print
LOVED: The white, crew neck, dress/culottes playsuit(?) with pockets (!!!); monochrome pieces; that digital print simple maxi dress (!!!)
NOT SO MUCH: TASSELS!!! That's it – 3's a trend! No but in all honesty Kaelen executed this more fringey take on them really well.  Didn't hate them as much, particularly on the midi skirt, and tiered sleeveless jacket.  I have to ask the question, is it because of the fabric, or it because I've seen so many I'm starting to like them? JeeZ!!!

Chadwick Bell: Clean, timeless pieces that can be worn anywhere, anytime!
LOVED: How non-specific it was to seasonal dressing, yes you can wear these pieces for Spring/Summer, but you can also layer them up in a major way for Autumn/Winter (hello, investment pieces); yes a lot of the collection was white, however there were some great winter whites that can literally be worn the whole year round.
NOT SO MUCH: Nothing to say here!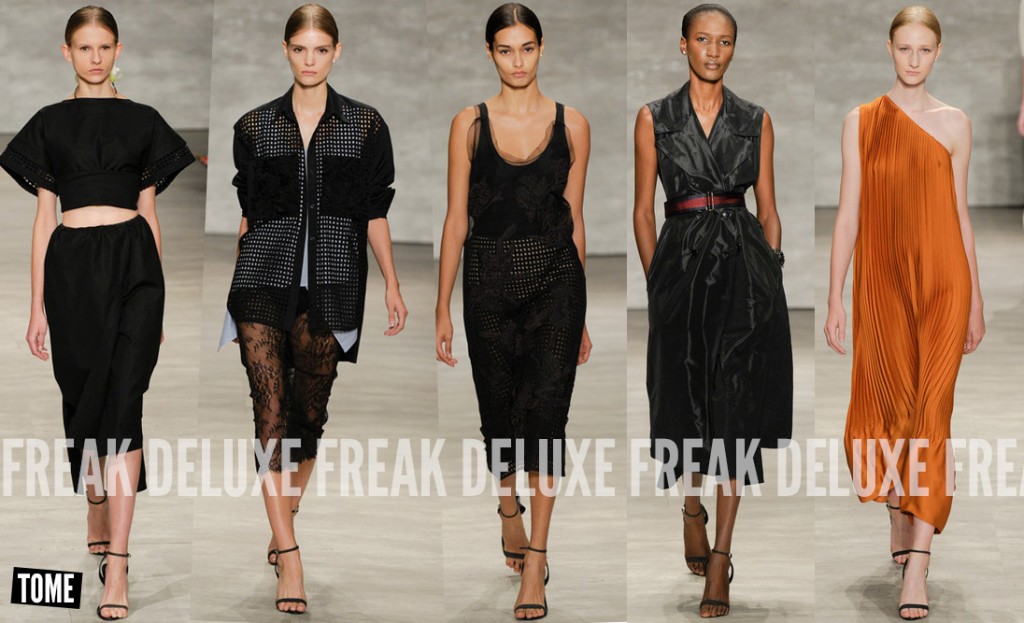 Tome: Started off so well, then it just went to a whole other place – confusing
LOVED: Summer blacks; the laser cut lace combo was a winner; the sleeveless trench; the full pleated rust coloured asymmetric dress.
NOT SO MUCH: That whole other place, the collection doesn't read as though it was designed with the same person in mind.  The gold lamé trench could maybe be teased into a major outfit, but as it is below – no.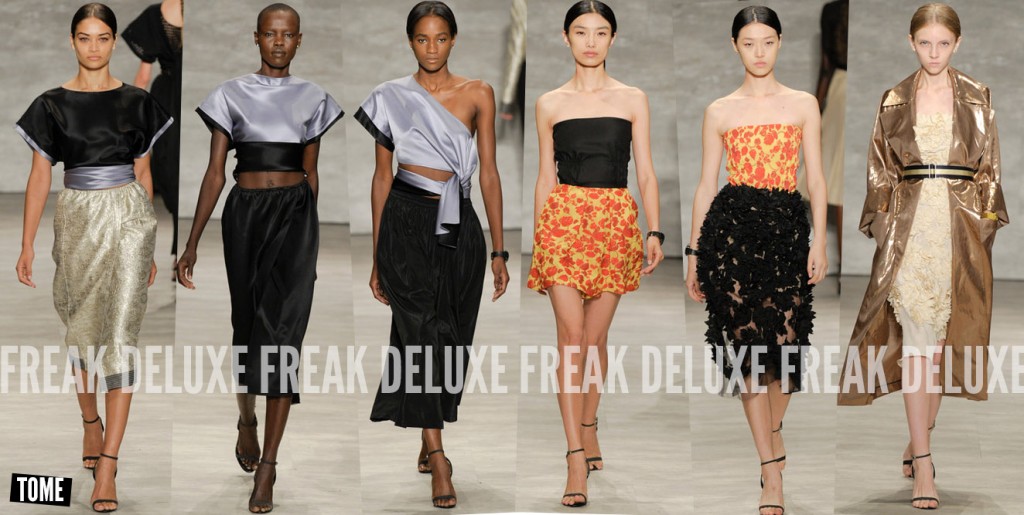 What were your favourite collections/pieces from the day?