When it comes to fashion shows etc., the focus has always been on hair, make up and the clothes obviously. Arms, legs and other exposed parts of the body have been somewhat neglected so far.
St. Tropez (best known for their range of fake tans) have recognised that niche and developed a range of new products in collaboration with various designers. The St. Tropez team was at hand at London Fashion week at shows of designers Roksanda Ilincic, David Koma, Issa, Erdem and House of Holland to give the models' skin a finish that would tie in with and complement the collections.
Erdem went for a polished, elegant Riviera inspired look, while at Roksanda Ilincic we saw a retro blue tan (think 90s, grunge…).
Specifically designed for those shows, the new St. Tropez range is now available to the general public. Here are our 3 favourites:
Instant Glow Mousse
This mousse will give you an immediate and natural-looking golden glow and washes off whenever you choose. Perfect if you don't have the time to let your tan develop for 8 hours!

Shimmer Stick
Just run along the front and back of your arms and legs to give a healthy glow and optically elongate your limbs!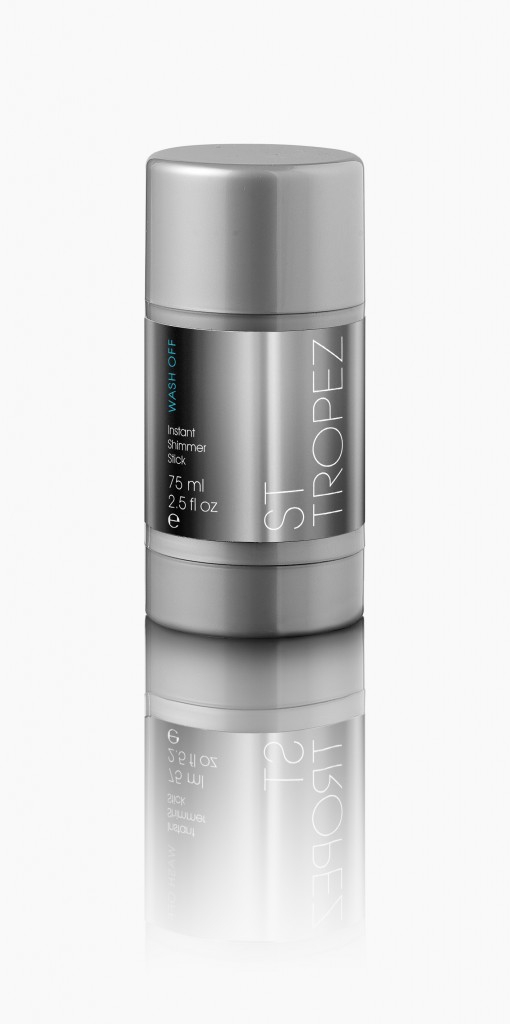 Illuminators
The Illuminators are probably our all time favourite. They come in gold, rose, violet and limited edition silver rose. Choose a colour according to your skin tone or mood and apply to face and/or body; use all over or concentrate on areas you want to highlight (like cheek or collarbones etc.).