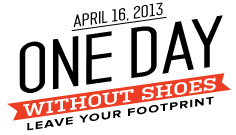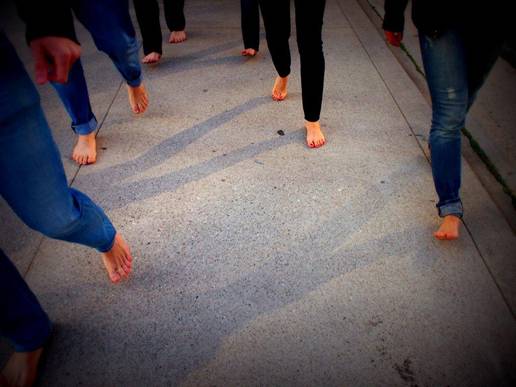 MTV and TOMS are  linking up tomorrow, Tuesday 16th, for their 6th annual 'One Day Without Shoes', a global day where people are encouraged to go barefoot and Instagram it in order to raise awareness of children's health and education worldwide.hashtag #withoutshoes
TOMS will be teaming up with District MTV and are calling upon Londoners to join them and friends of the brand at a pop-up venue at 15 Monmouth Street for a barefoot walk starting at 7pm.  There will be live acts and DJ sets from MTV at the pop up all day, plus a live Instagram Gallery Exhibition to see people's photos go up as they are published on Instagram.
'One Day Without Shoes' attracts hundreds of thousands of participants globally and previously has included celebrity fans of TOMS such as Charlize Theron, Rachel Bilson, and Demi Moore.
How You Can Get Involved…
Leave Your Footprint – Post a Photo
On April 16th simply post pictures of you at work, at home or out and about with no shoes on via Twitter and Instagram using the hashtag #withoutshoes.
Leave Your Footprint – Be Part of an Exhibition
Each image with this hashtag will be uploaded at a dedicated TOMS pop-up space in Covent Garden and printed live, creating an ongoing exhibition of the public's barefoot photos.
Leave Your Footprint – Join the TOMS Barefoot Walk
TOMs invites you to meet on April 16th at 15 Monmouth Street in Covent Garden from 6pm, where a walk to the Seven Dials will commence at 7pm.  Join TOMS and District MTV on London barefoot walk challenge with special celebrity friends.