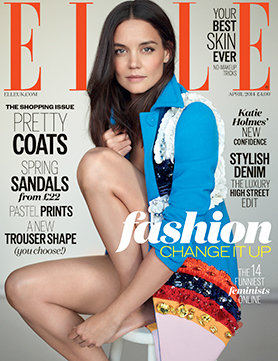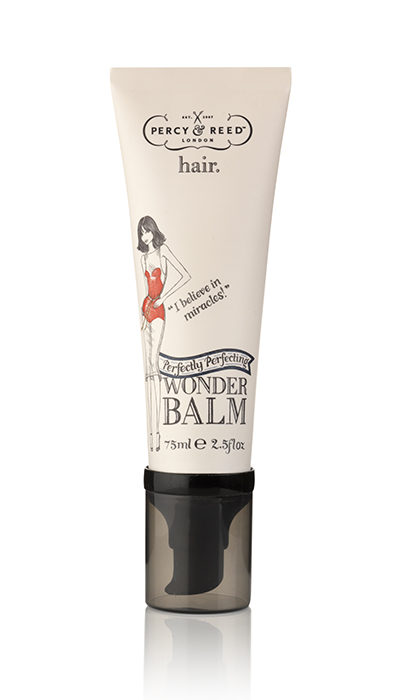 This evening ELLE Beauty Director Sophie Beresiner welcomed us to the ELLE fashion cupboard to hear about a world first, the first ever beauty launch on the cover of a fashion magazine. Tomorrow hair care brand Percy & Reed launches its new Perfectly Perfecting Wonder Balm, the product will change the way you do your hair, P&R say it's the "cream de la cream". A miracle leave-in primer for your hair, how ever you style it, Wonder Balm makes your regular styling products work extra hard, giving you more control and better results that last longer. Giving you healthy looking flawless (can't help but say "Ladies, tell 'em!" when I hear Flawless – thanks Bey) hair.
The Perfectly Perfecting Wonder Balm fills and seals the cuticle to add gloss, lock out humidity and add light volume whilst conditioning the hair. The product will retail at £18, and can be used on all hair types (yes including afro hair) and on dry hair to maximise definition.
Think of the product like a primer for the skin – if you use a natural oil (coconut/olive/jojoba) to moisturise your hair, use this before the Wonder Balm, as you would moisturise your skin before applying a primer. Then style as desired.
As stated the product will retail for £18 for 75ml from PercyandReed.com, selected Space NK and John Lewis stores. So I suggest you get it for £4 on the cover of the April issue of ELLE magazine while you can and get some cute no make up skin tips while you're at it!