Two things in life that can make of break your day – a good night's sleep and/or a great session in the sack! While most mattresses promote the former; the folks at Bedstar have focussed on the latter to create the Lovemaster.
The Lovemaster is the ideal sex mattress; size, firmness, comfort and tensile strength are extremely important factors to consider when it comes to a good nights sleep, but even more so for the no pants dance. The Lovemaster 2013 has 2cm of natural latex foam, hidden underneath a soft, comfy knitted cover. This encases 1,000 pocket springs and makes for the best ride of your life – inside your bedroom anyway.
So how do you know it's great for sex???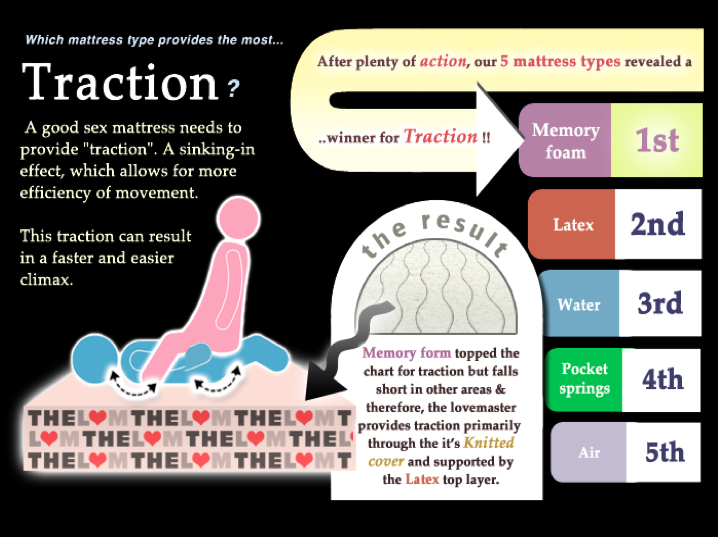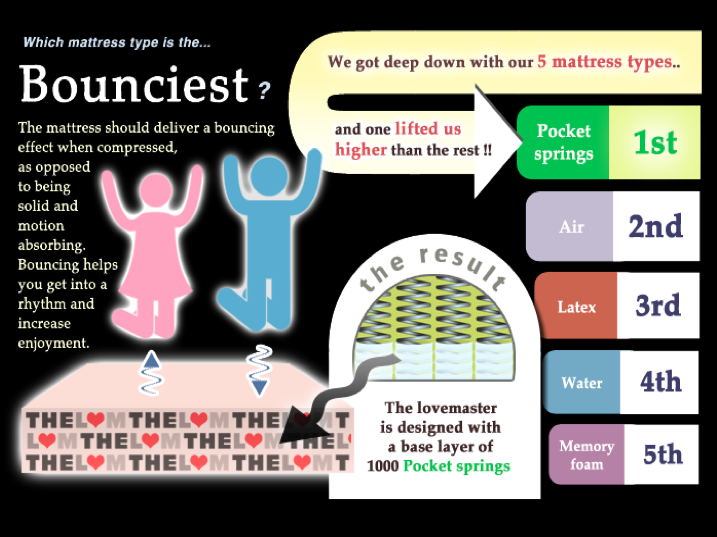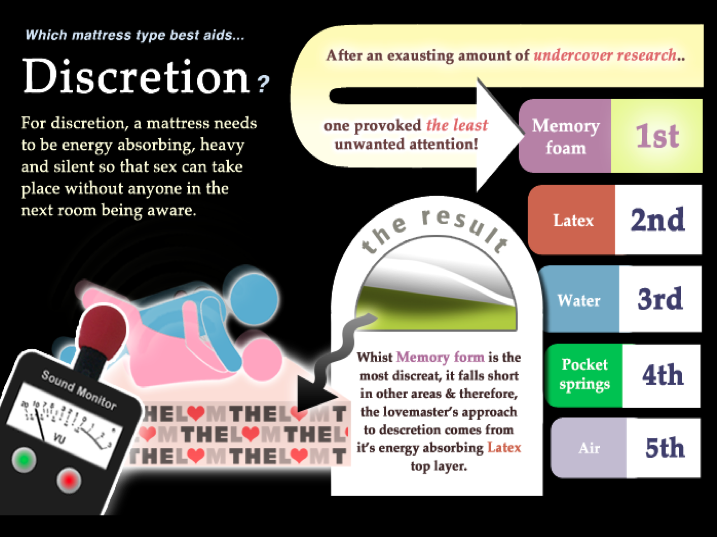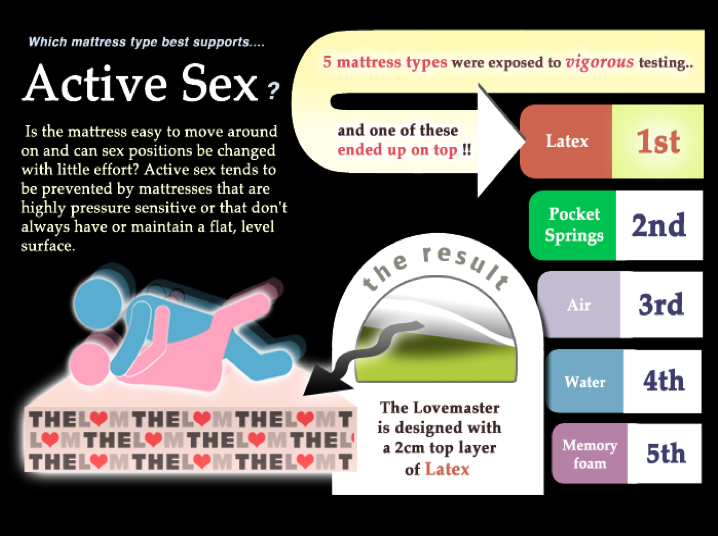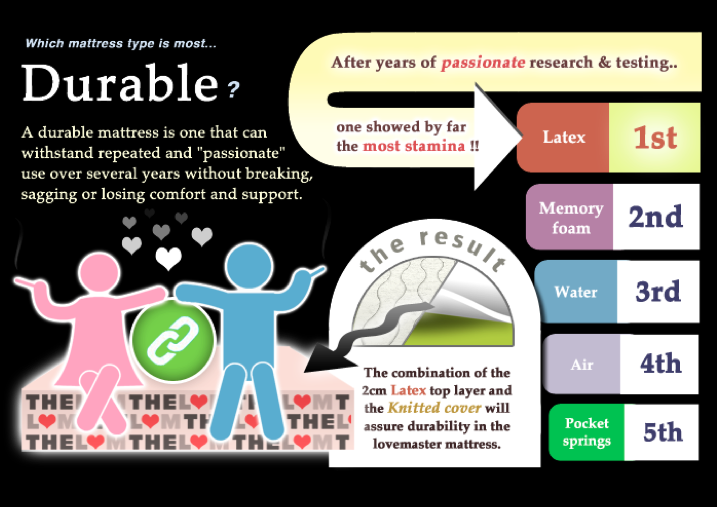 It's got it all and guarantees far fewer faked orgasms and load of supported, high energy, athletic sex. Or, if that all sounds like too much exercise – it's also great for a quickie, a cuddle and a supported, comfy sleep.
Lovemaster are giving away mattresses to get some feedback on their latest innovation. If you think you and your partner can give it a good workout then get in touch www.thelovemaster.co.uk