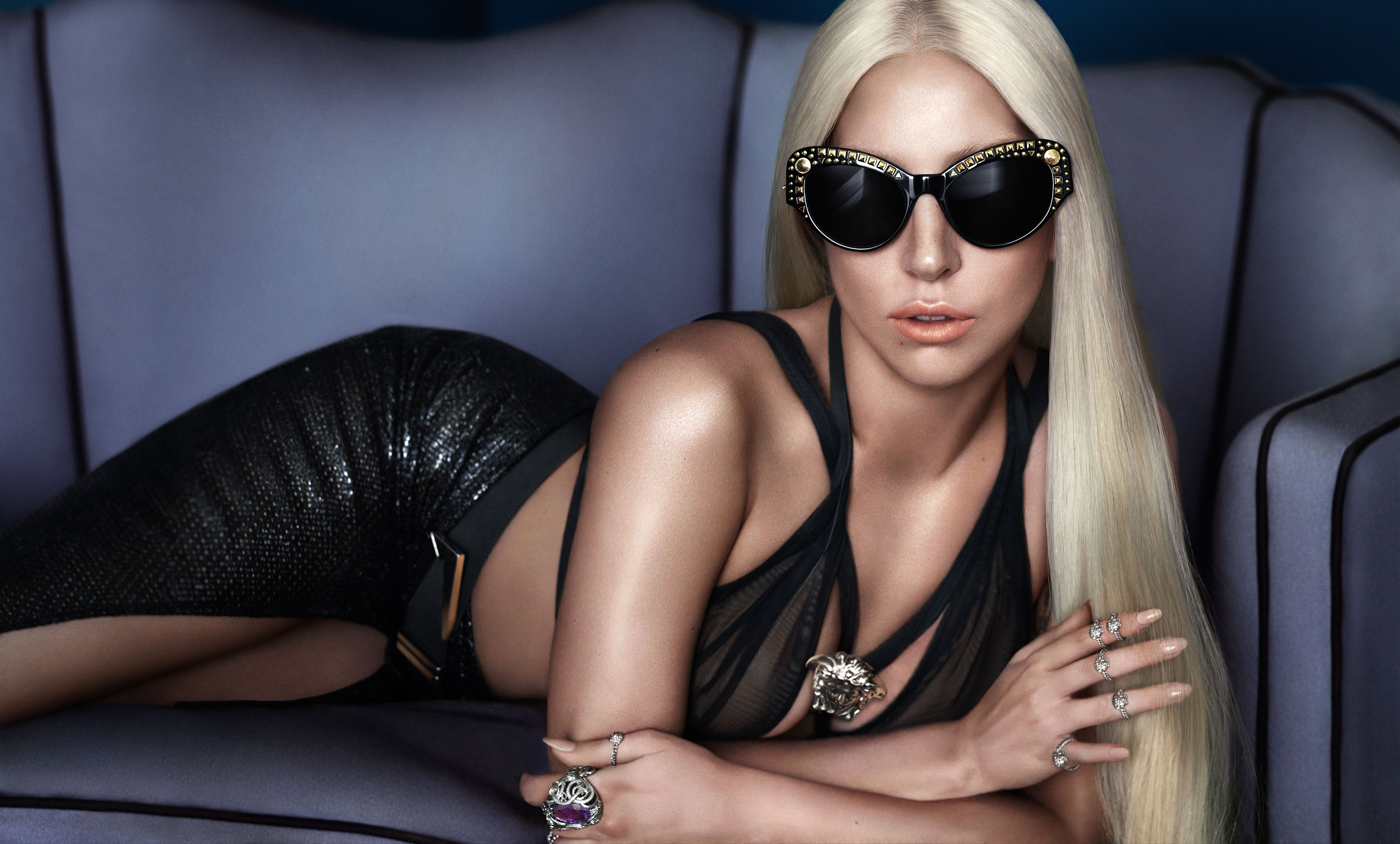 Versace presents its brand new eyewear collection, #STUDSLADIES, the essence of the house's iconic rock'n'roll attitude and style.
Inspired by the DNA of Versace, the collection is loud, bold and full of eccentric style. The pieces are defined by studs, which decorate the front and temples in different forms and dimensions for a bold impact.
The exclusive face for #STUDSLADIES this Spring/Summer 2014 is Lady Gaga, who wears the eyewear while reclining on a luxurious sofa. An icon of music wearing an iconic new style – it's the perfect match.
Available in stores now in red, purple, blue,  and tortoiseshell.