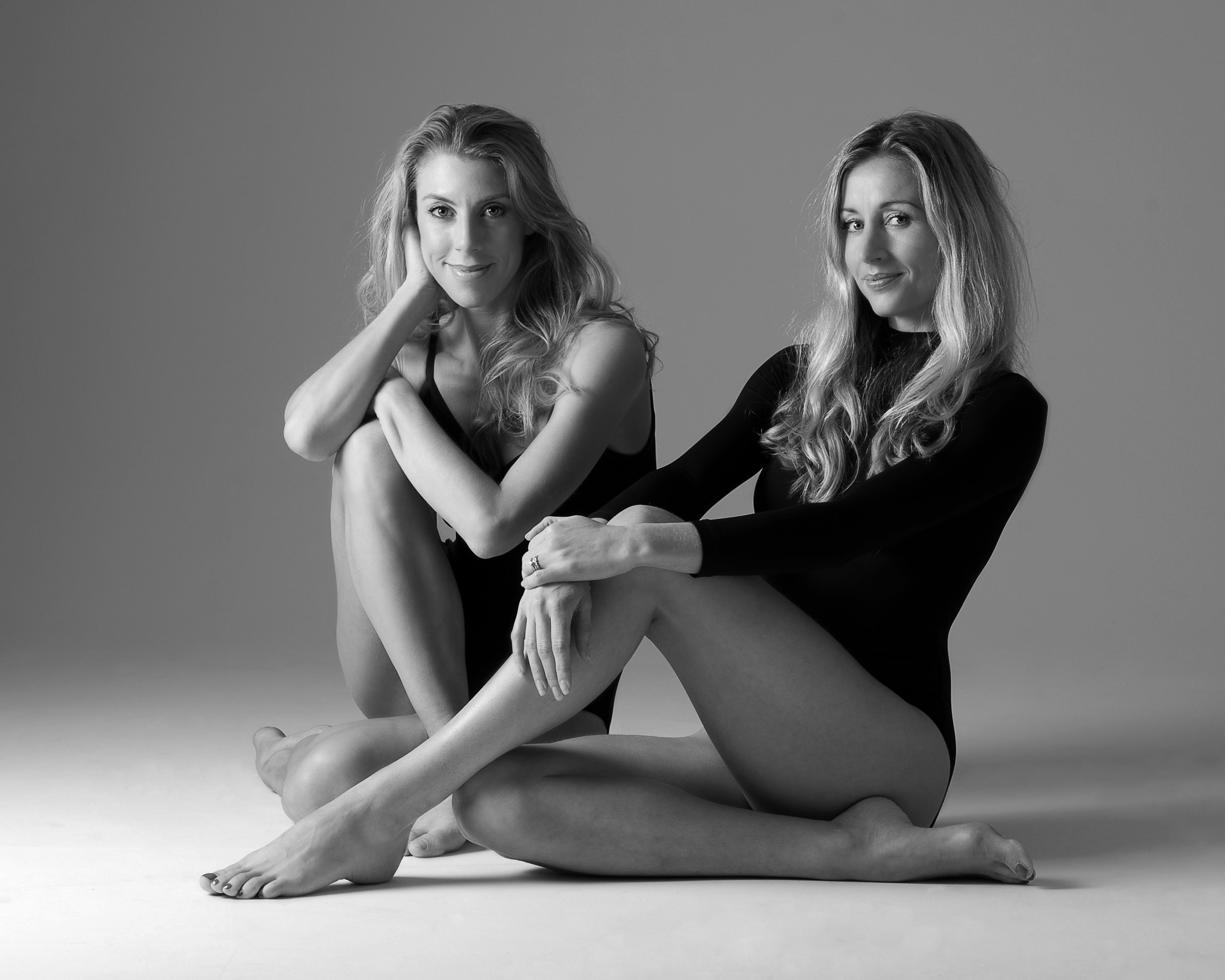 Have you heard of the latest fitness method, enabling you to sculpt your body in just 10 days? Sleek Technique, the online ballet-inspired fitness method designed to sculpt an ultra-feminine, toned and lean physique, has launched the '10 Day Sleek Technique Beach Body Programme', inviting you to hone your bodies in time for summer.
Created by dance and fitness experts, this unique fitness method is only available online and attracts users from around the world with interactive live classes, run by a Sleek Technique trainer, along with a library of work-outs accessible anytime.
Using a mix of classic ballet technique, cardio work and isometric conditioning exercises, Sleek Technique provides a full body work-out which concentrates on reshaping and sculpting a beautiful and ultra-feminine physique.
Founders, Victoria Marr and Flik Swan are professional dancers and childhood friends who met at ballet school and share a passion for dance and fitness. Victoria went on to become one of  Birmingham Royal Ballet's most recognised and respected First Soloists, whilst Flik embarked on a successful West End career, dancing for many of the most acclaimed choreographers and theatre directors. With a combined 35 years of experience in the dance and fitness world, Flik and Victoria are the perfect dance, fitness duo to help women achieve the results they want.
Virtual classes allow Sleek Technique trainers to interact with clients, enabling them to continually improve and ensuring that movements are executed correctly, guaranteeing the best results. An extensive library of Sleek Technique 'on-demand classes' are also available, so members can work-out on the go, any time.
Victoria, Sleek Technique co-founder said, "We designed Sleek Technique to make working out easy and enjoyable for busy women, regardless of location.
Flik, Sleek Technique co-founder explains, "Our method is based on our knowledge of ballet and what really works to sculpt and tone a woman's body – it's also fun at the same time!"
The '10 Day Sleek Technique Beach Body Programme' includes a daily work-out guide to reshape and refine your body in time for summer, for just £10.
For more information and to sign-up to the '10 Day Sleek Technique Beach Body Programme', visit – www.sleektechnique.com
10 Day Sleek Technique Beach Body Programme 
Daily work-out guide
Day 1& 2
Perfect the steps and strike a pose
Aim: Learn to work the right muscles in the correct way to get the maximum benefit from every body shaping exercise.
Day 3&4
Tone the core and perfect your pins
Aim: Reshaping lengthening and toning your lower body. Slim, strengthen and define your core.
Day 5&6
Ballet Blast and Stretch
Aim : Burn calories fast and start to reveal the long lengthened muscle tone you are creating.
Day 7&8
Ballet Bootcamp
Aim : Elegantly shape and firm the muscles in your arms, back, core and legs. A total body shaping workout
Day 9&10
The Final Show
Aim : Your choice of workout to hit the bits you need most. Finish with Sleek Technique's exclusive Flex and Stretch class to leave your muscles worked, toned and lengthened ready to reveal!