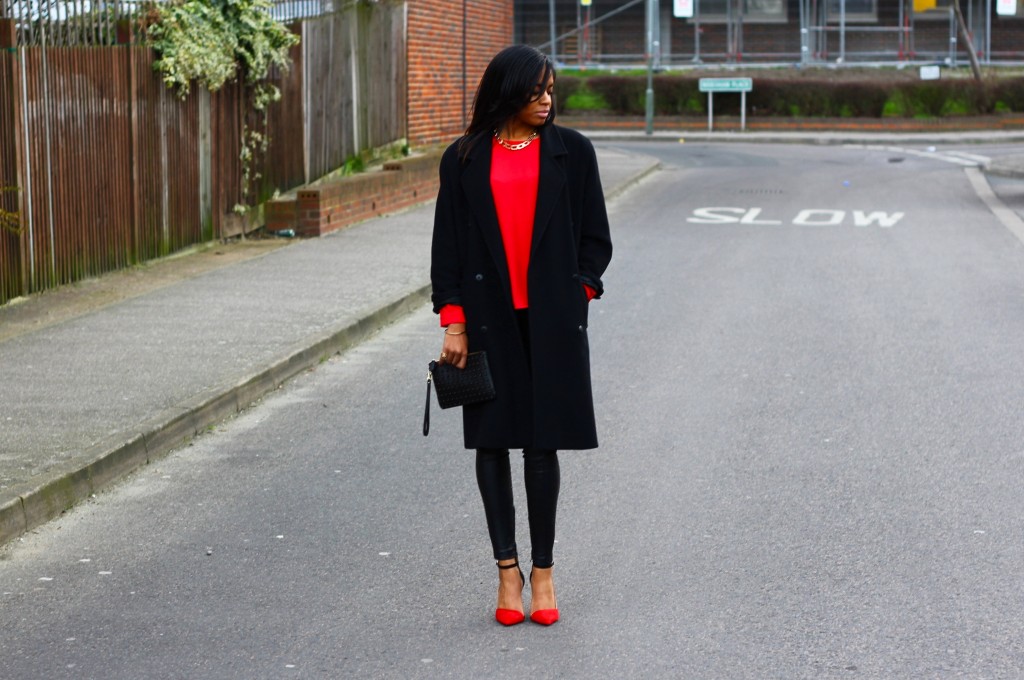 This is my third and final look for high st fashion giant Forever 21 and their London Fashion Weekend promotion.  For this one I chose this red dipped hem blouse and teamed it with the black studded clutch with black and gold hardware; and more jewellery!
Blouse: I don't know if you know this but red is one of my fashion elements, so when I saw this I just had to try it on. I love the fit of it and I just knew it would go perfect with these pants.
Clutch: This studded clutch is the best, it's very similar to one I already own but this one has the added bonus of not one but two pockets (one on the inside and one on the outside).  Perfect!
Jewellery: I'm loving chunky gold chains, I saw this when going up the escalator and had to turn back to pick it up!  These earrings were a great find, AND they were in the sale! I wore the previously seen chunky ring on my pinky and the aforementioned plain bangles.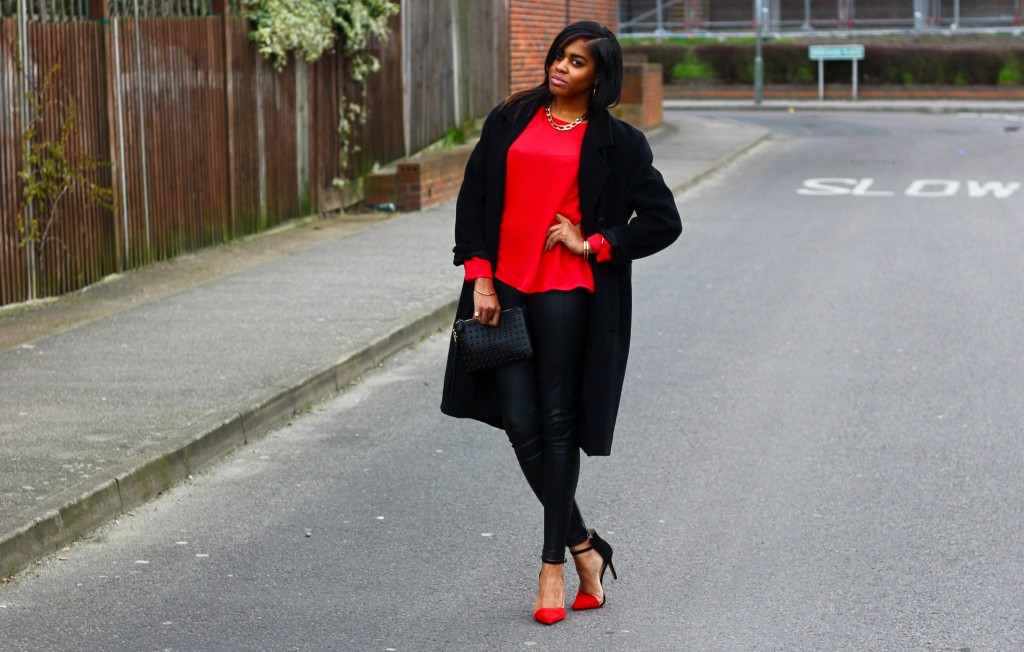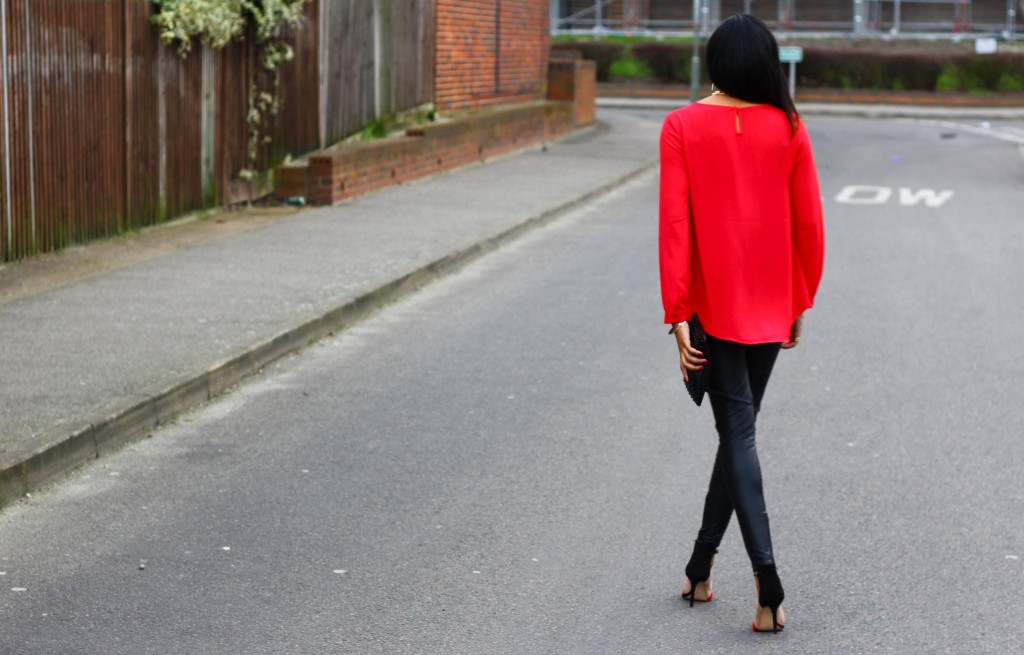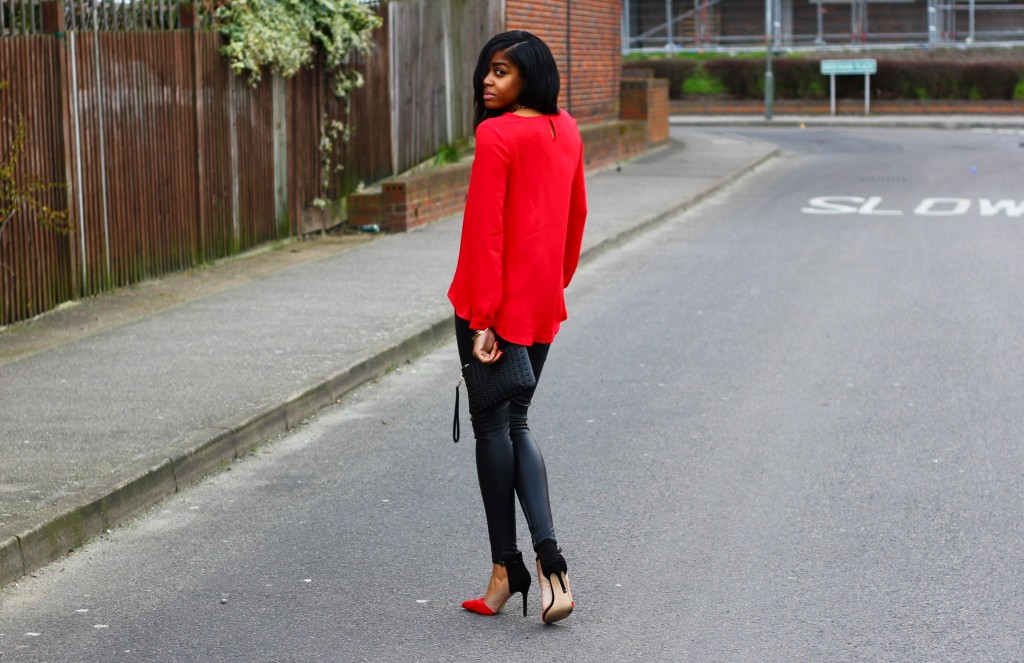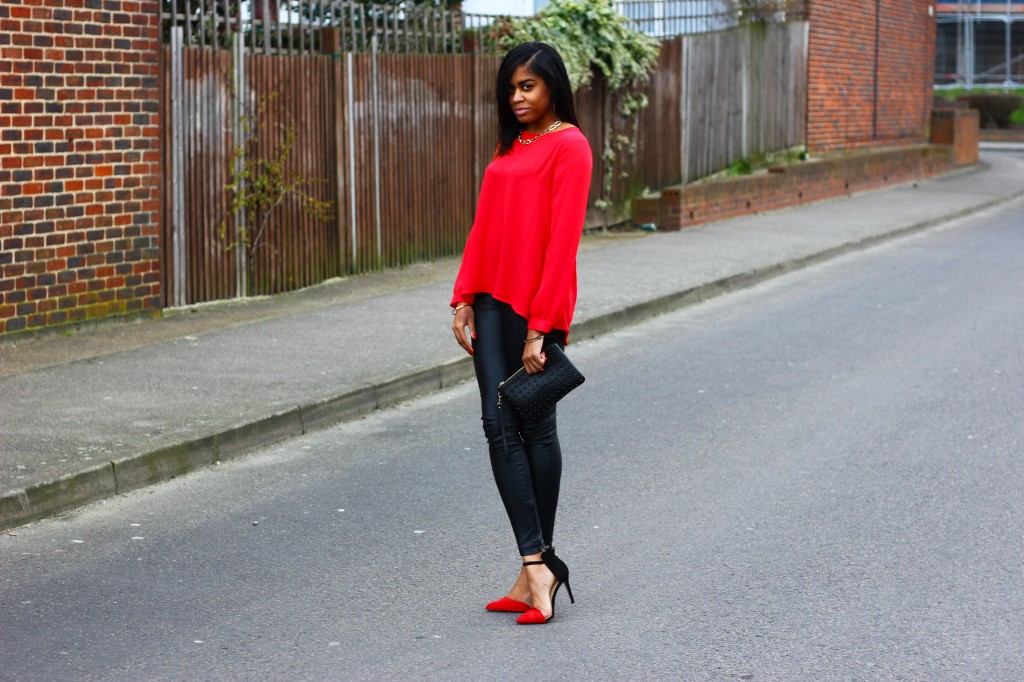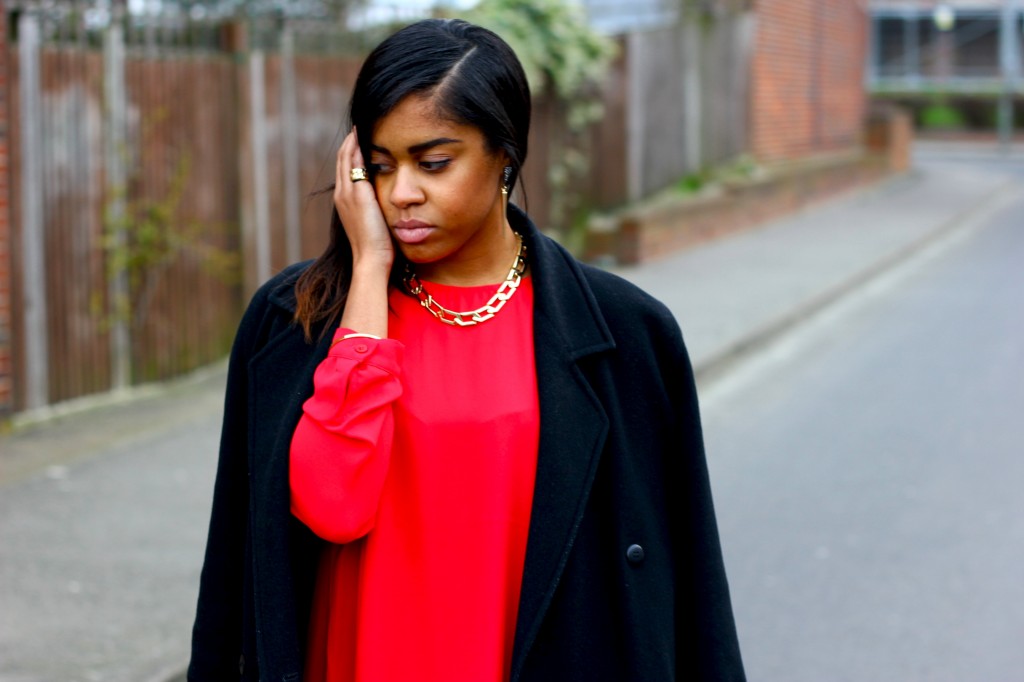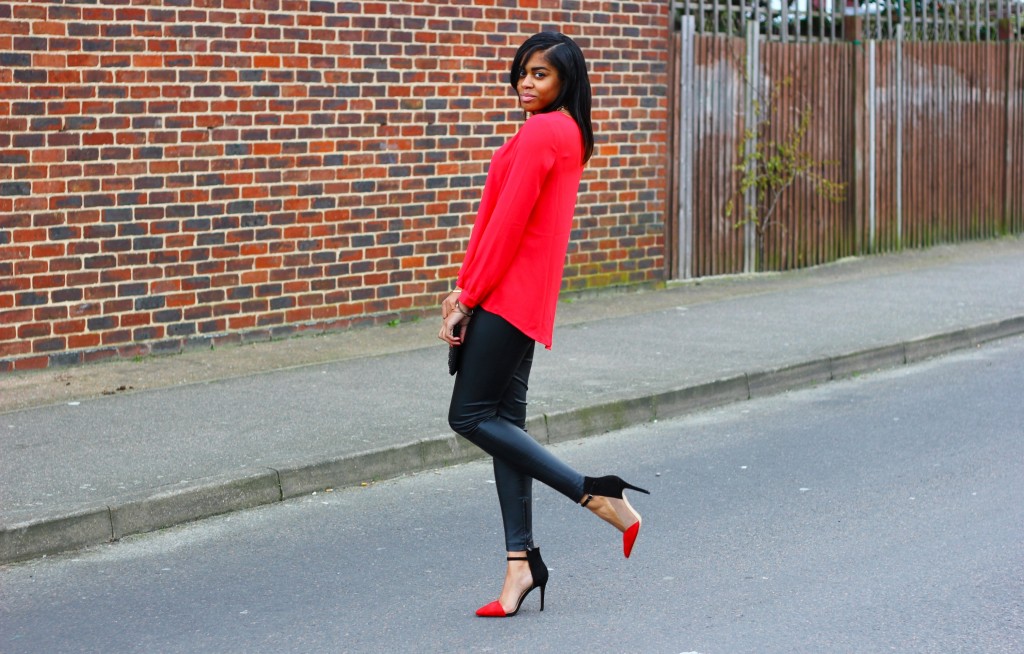 RED DIPPED HEM BLOUSE | BLACK STUDDED CLUTCH | JEWELLERY : ALL FOREVER 21