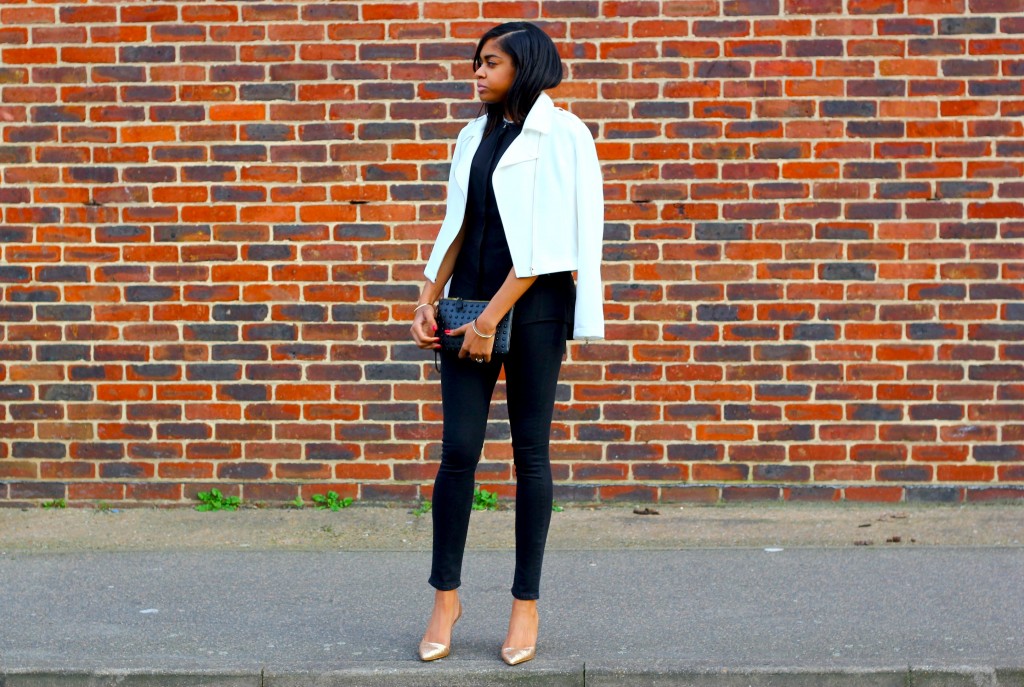 This is my second look for high st fashion giant Forever 21 and their London Fashion Weekend promotion.  For this one I chose this chic white/gold biker jacket; a black long length blouse; a black studded clutch with black and gold hardware; and more jewellery!
Jacket: I had to have this jacket, the major reason being that it's white with gold hardware! It gives edge with the cool biker style, but is so chic with its soft feminine vibe.
Blouse: This blouse is a great addition to my wardrobe; it's so simple, a classic piece, and gives great shape with the tie in the back.
Clutch: This studded clutch is the best, it's very similar to one I already own but this one has the added bonus of not one but two pockets (one on the inside and one on the outside). Perfect!
Jewellery: I picked up a selection of plain bangles (you get 2 x gold, 2 x silver, 1 x rose, 1 x gunmetal); another 'pinky' ring, along with a "LOVE" ring; and a black and white stoned necklace, that I'll layer up with another stone set necklace over a basic tee.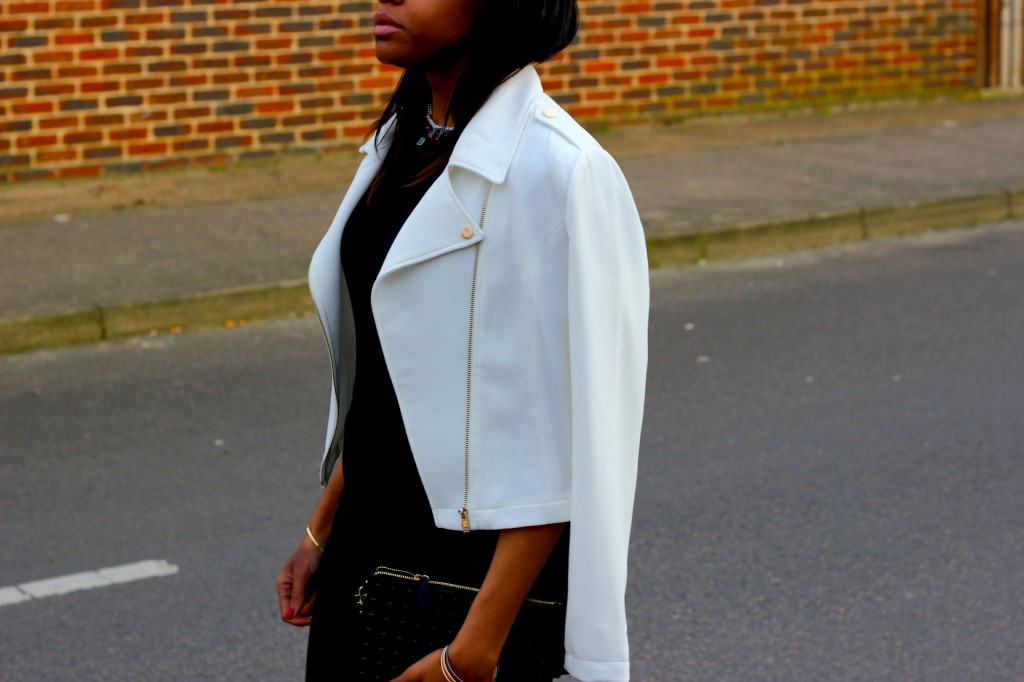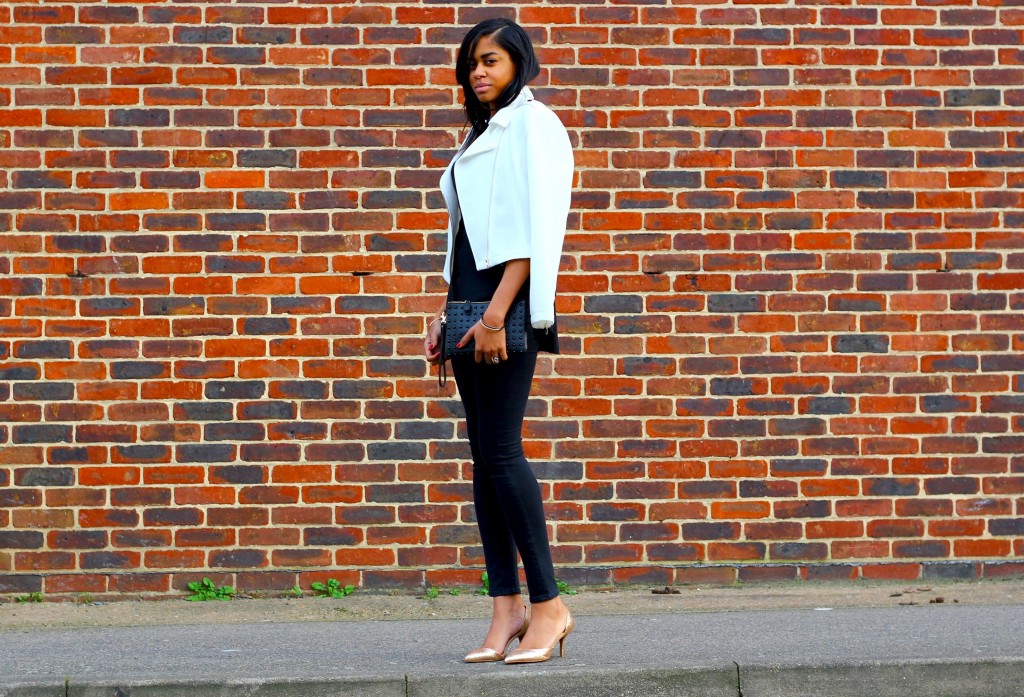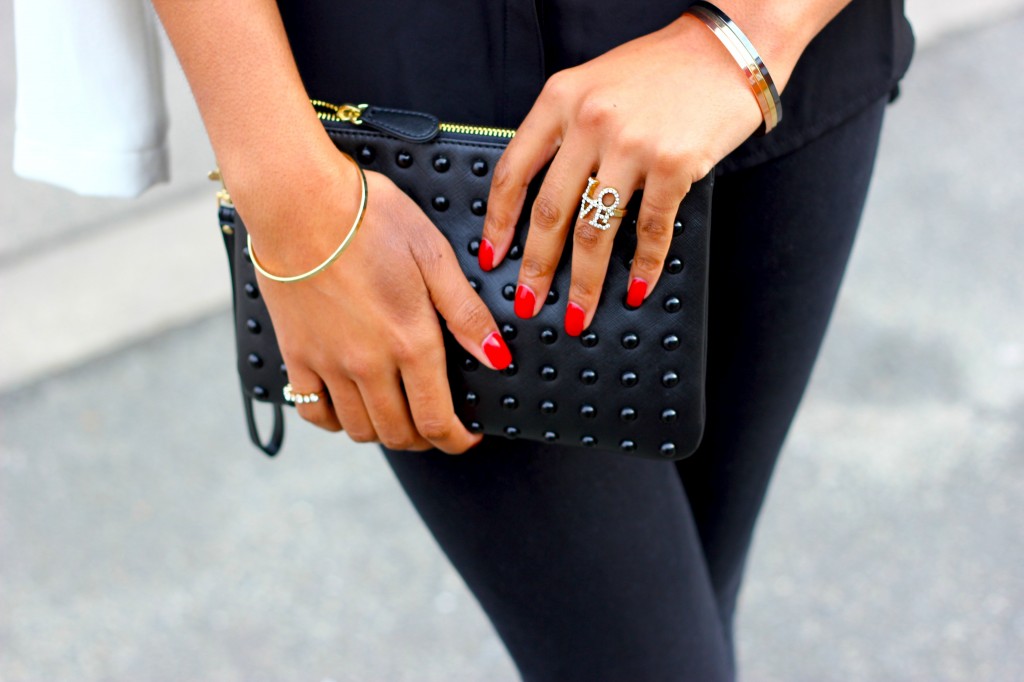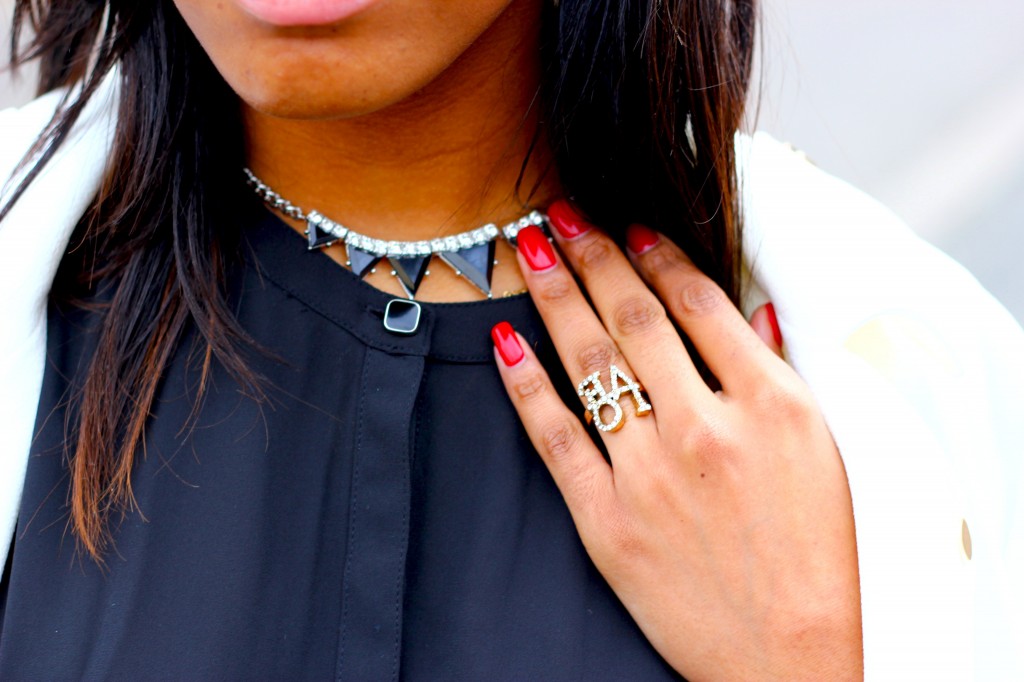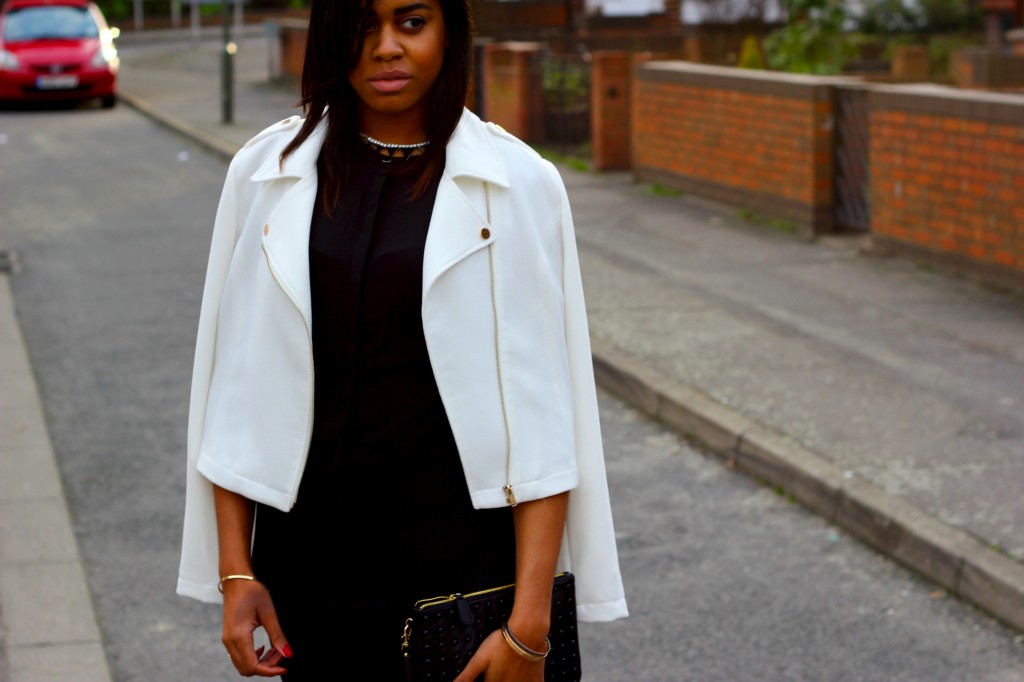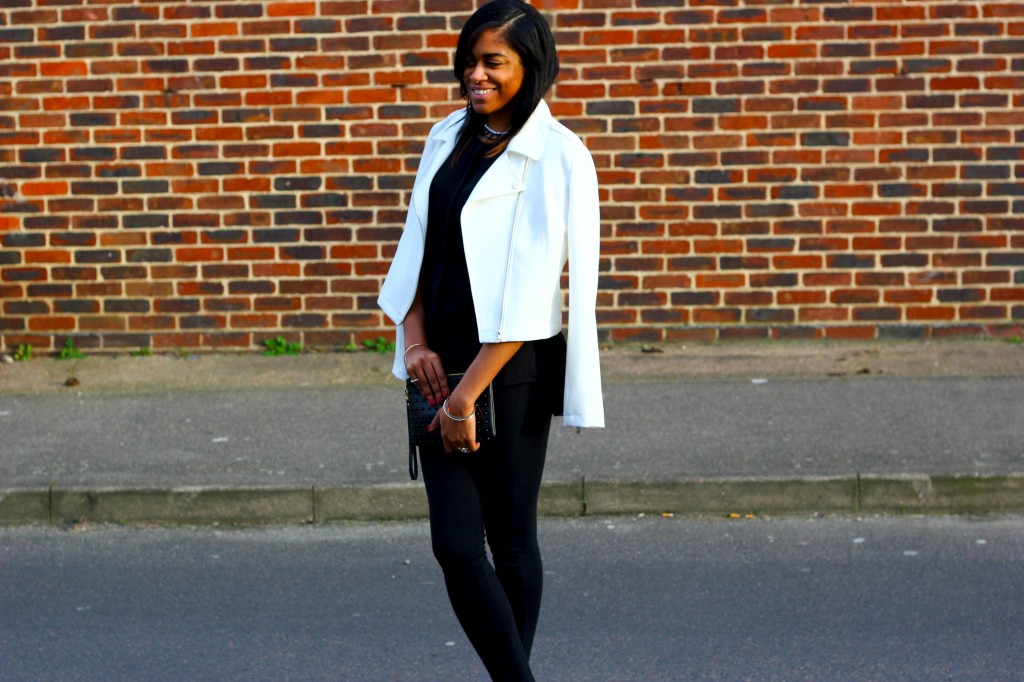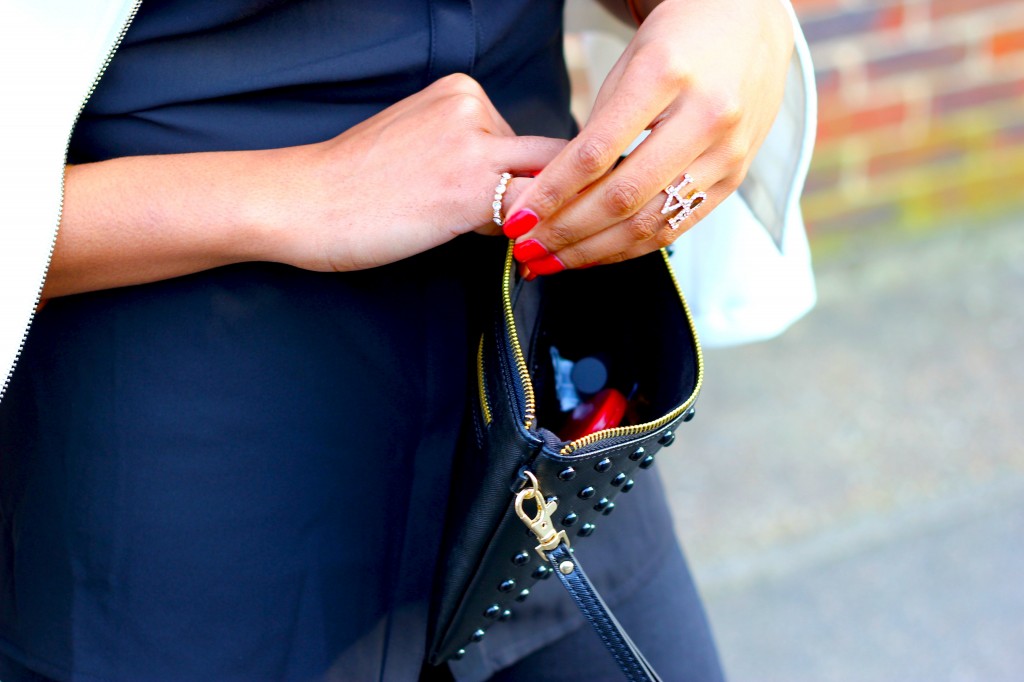 WHITE JACKET | BLACK BLOUSE | STUDDED CLUTCH | JEWELLERY : ALL FOREVER 21