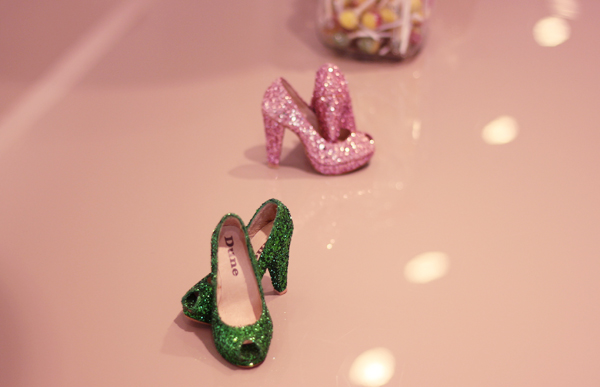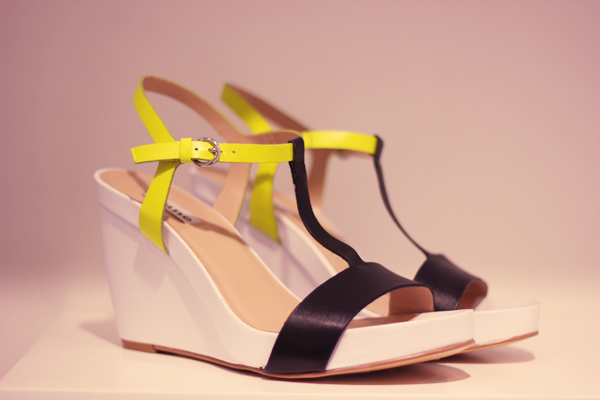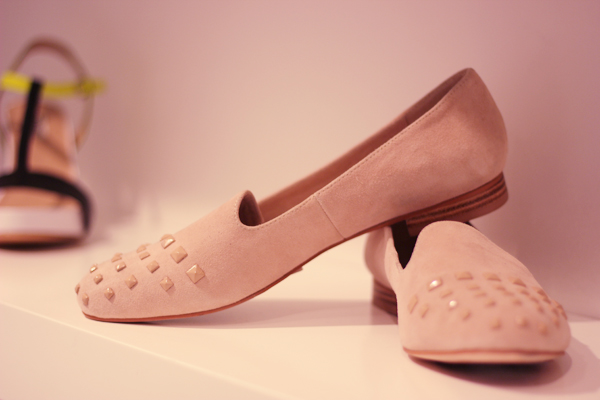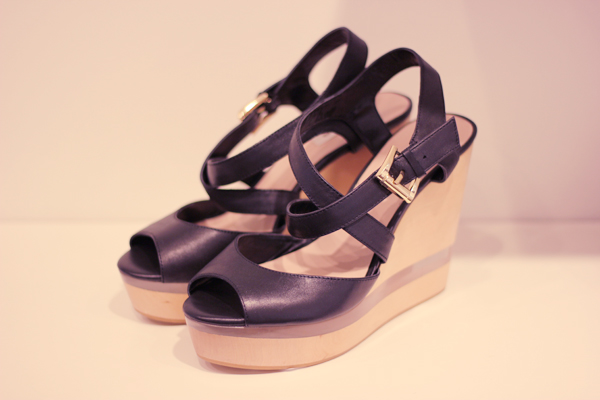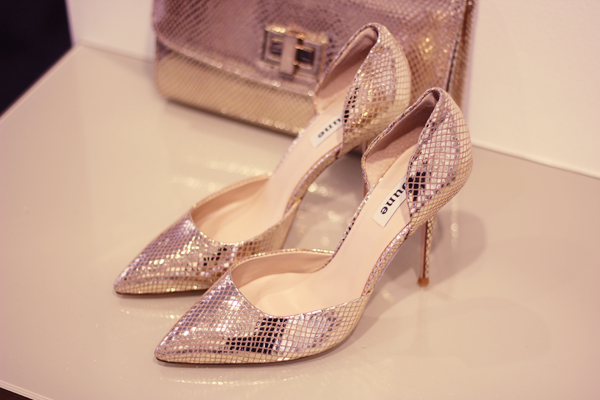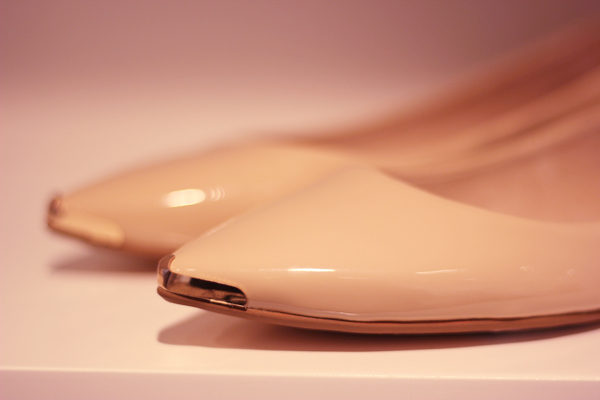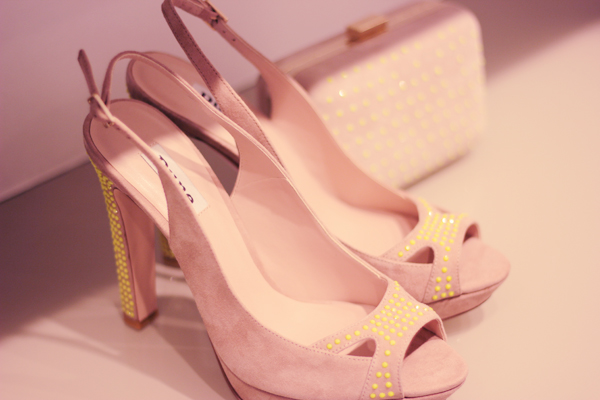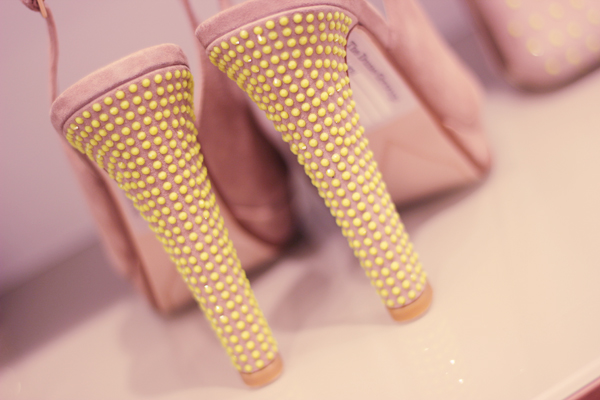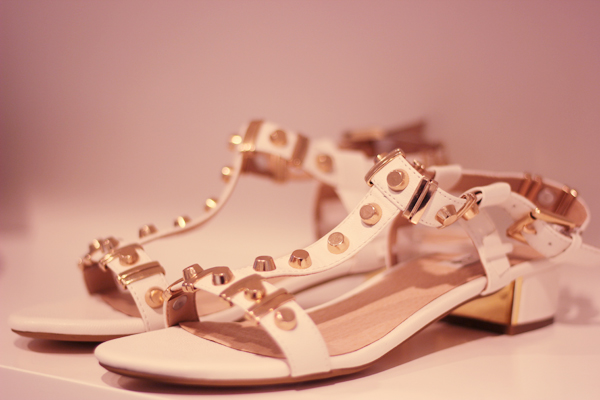 We were invited to the Dune press office yesterday to take a look at their first drop for SS13. The collection so far is full of studs, nude, and neon – we won't say no to that! I was hoping to see a special pair of trainers that I glimpsed at the press day late last year but unfortunately they weren't there (sad face) I was told they may not have even gone into production! I'll describe them to you just so you can be as disappointed as I was to hear this – OK so they were silver running style trainers, with black and neon detail. Would have looked perfect with anything you wanted to throw on during the whole year!
Our faves are the patent nude flats with gold tipped toes; the metallic heels, and the white studded sandals. Ooh I wonder if they'll give us a pair of those miniature glitter heels in black for the office. New styles will be in from early next month.
Like this? Why not try one of these too!