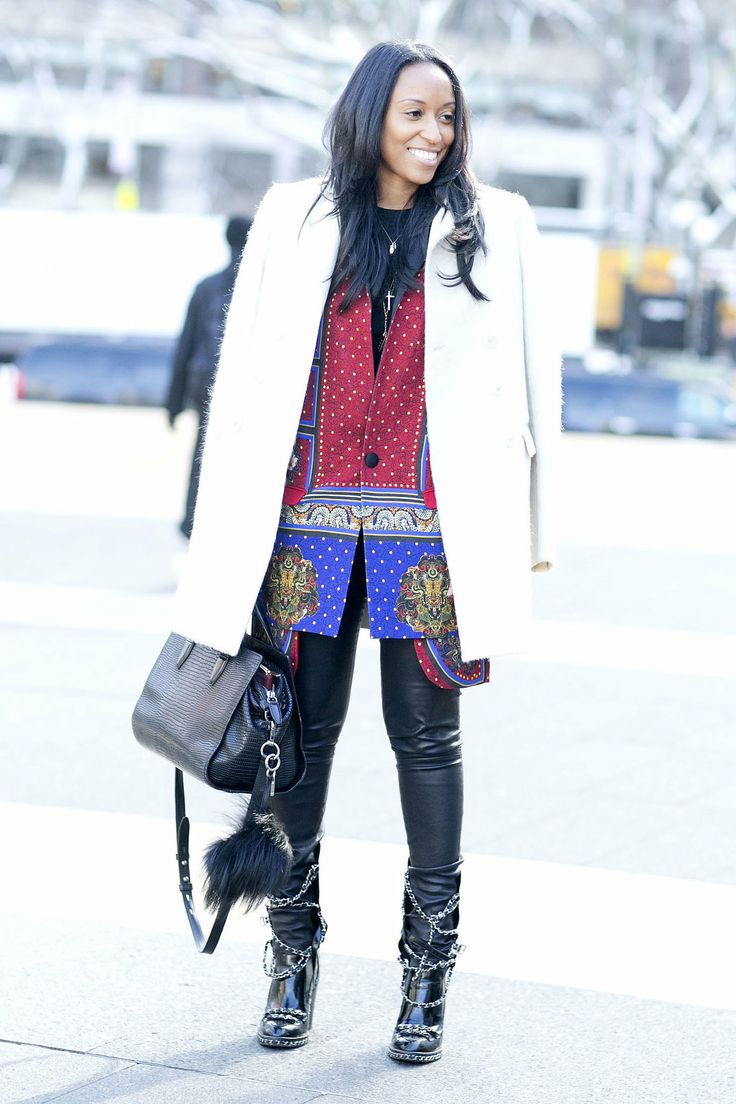 Let's reminisce for a quick sec – I remember when I first saw Shiona Turini, it was my first venture to New York Fashion Week, meandering around Lincoln Centre I double take.  A stunning woman in a bright blue suit catches my eye; and the hair, yes the hair was laid!  I didn't know who she was, only that she looked amazing, I asked to take her picture, she obliged and on top of that she was absolutely lovely.
I later find out that she is big in the game, a major player that I hadn't yet heard about.  At the time Shiona Turini was Teen Vogue's Accessories Director; since then the stylista has worked as Fashion Market and Beauty Director for CR Fashion Book, and is now the Fashion Market Director at Cosmo – I mean, who better!
Shiona's style is literally to die, she doesn't follow trends as such (which I love!) but more puts her own spin on pieces, while staying effortlessly chic.  Her accessories game is on fleek, she could teach a class on jewellery stacking/layering and I'm pretty sure it would be over subscribed.
"In college, during a summer internship, I took my first paycheck, walked into Versace and bought a pair of nude leather mules. I couldn't buy food for two weeks, but I was completely at peace with that." Shiona Turini
Now that's dedication for ya!