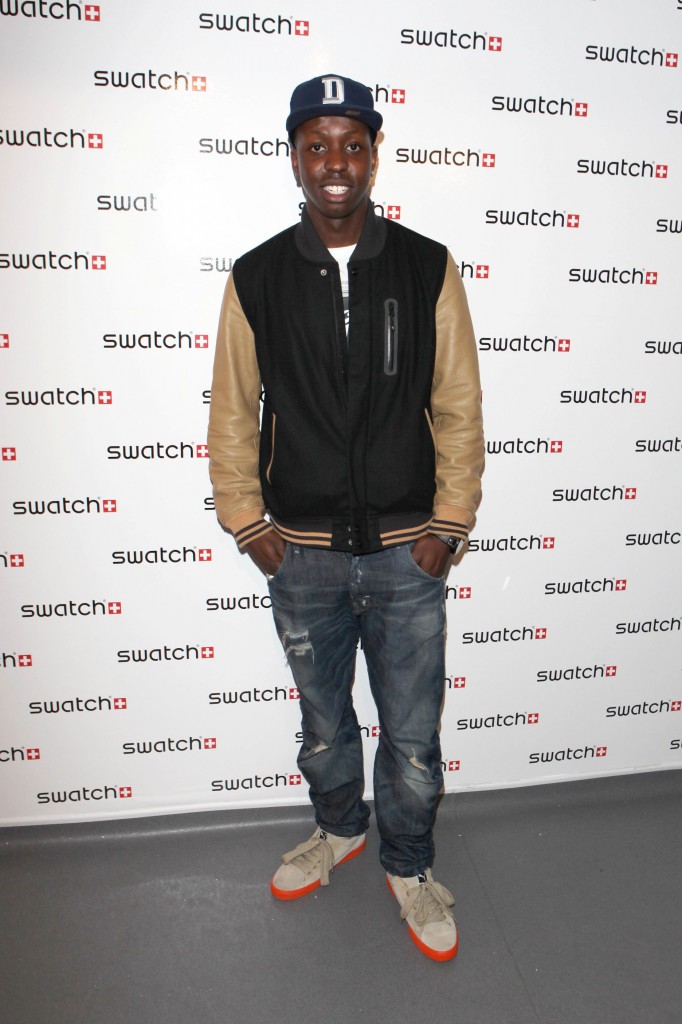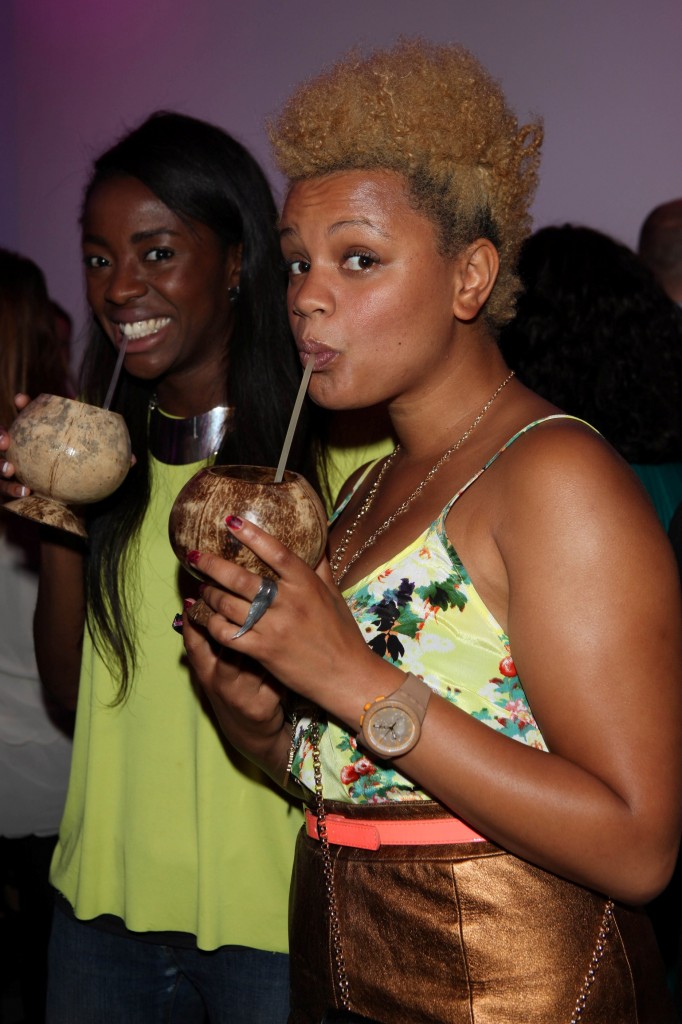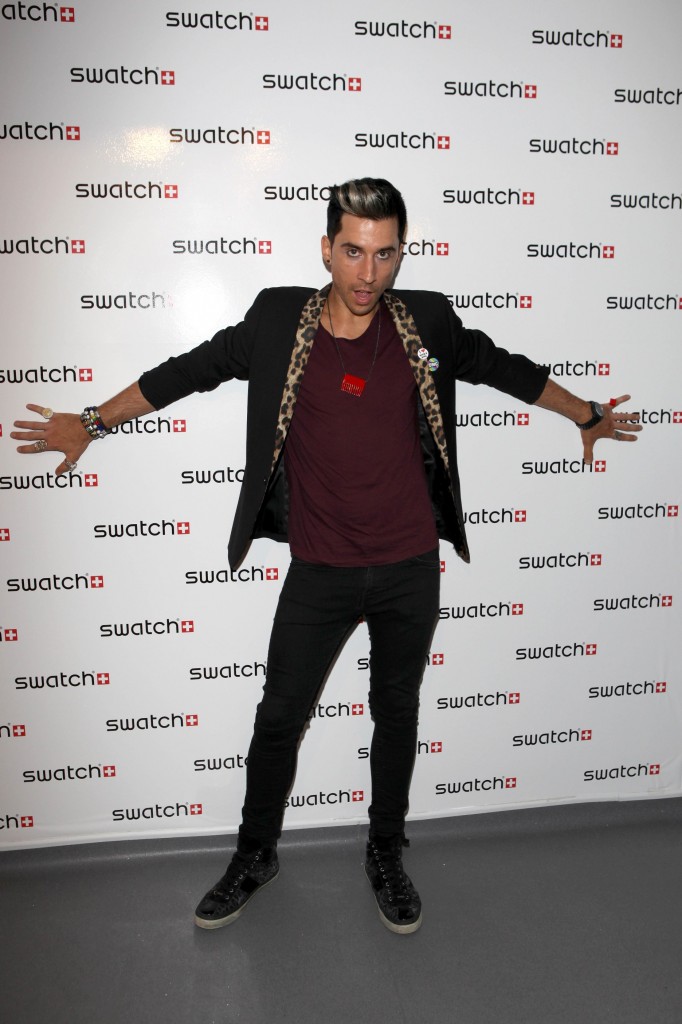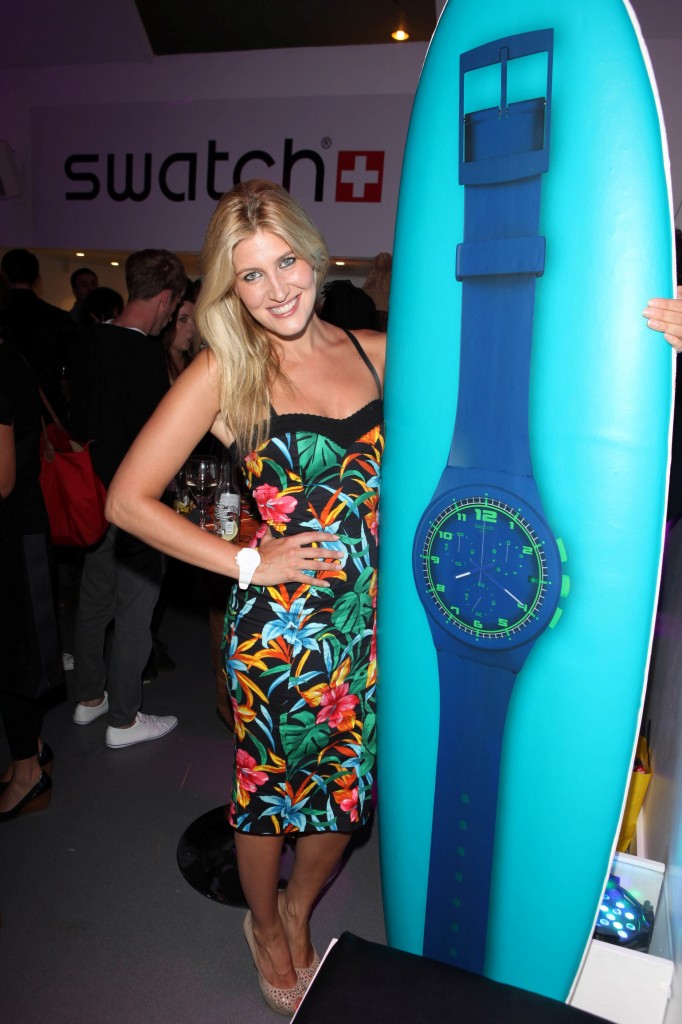 As summer made a brief appearance mid-week Swatch celebrated the launch of their new Chrono Plastic collection last night at The Future Gallery in London.
Combining the sleek mix of solid plastic and silicone with which Swatch has famously revolutionized the world of watch-making introduces Chrono Plastic The ten watches are offered in a versatile palette of either classic a black, light brown, grey, anthracite or white, as well as more fiercely eye-popping colours such as orange, red, blue, bright pink and light blue. RRP £76.
Radio 1 DJ star Gemma Cairney hosted the night by hitting the decks at 10pm.  Other guests who stepped into the Swatch Surf Shack were Made in Chelsea stars Cheska Hull and Richard Dinan, SBTV Founder and Media Entrepreneur Jamal Edwards, Comedian Russell Kane, TV starts Joel Dommett and AJ Odudu, Model BB Kaye, Big Kids and lastly accessories designer Fred Butler.
With the sun out for the first time the Surf Shack theme was the perfect setting for the evening – giant surf boards and mini beach huts got everyone in the holiday vibe.  Guests sipped on coconut cocktails and surf & turf canapés.
I definitely want one of each to team with my up and coming AW wardrobe!