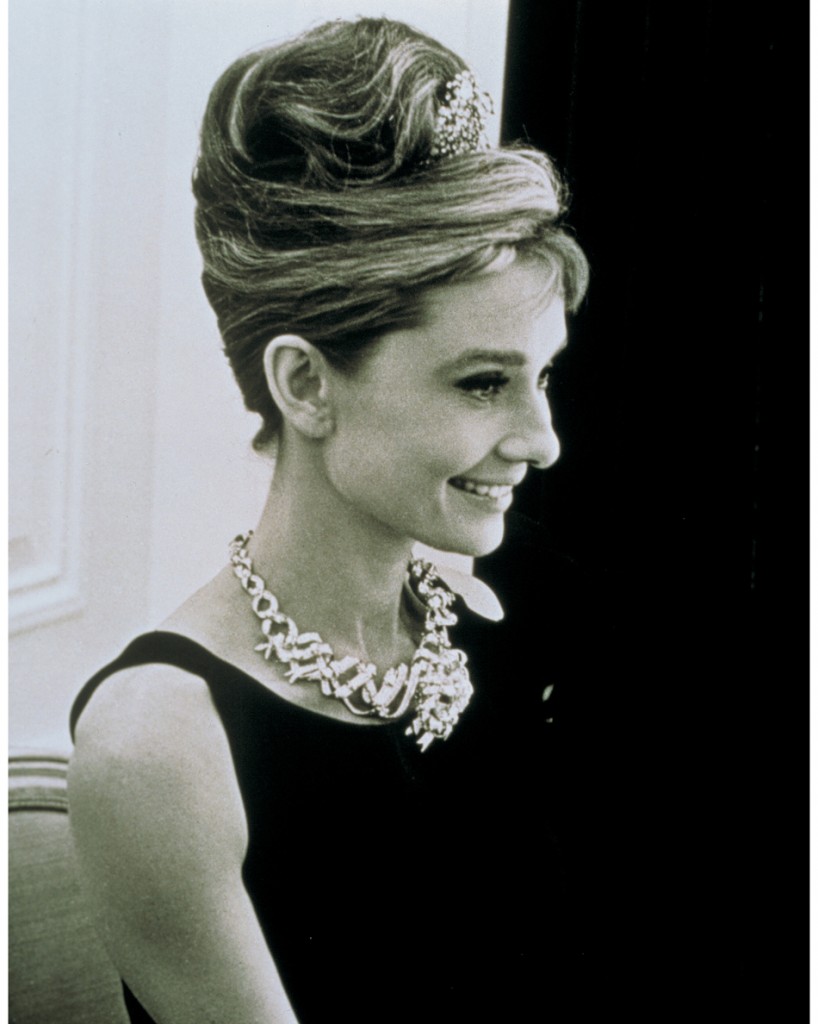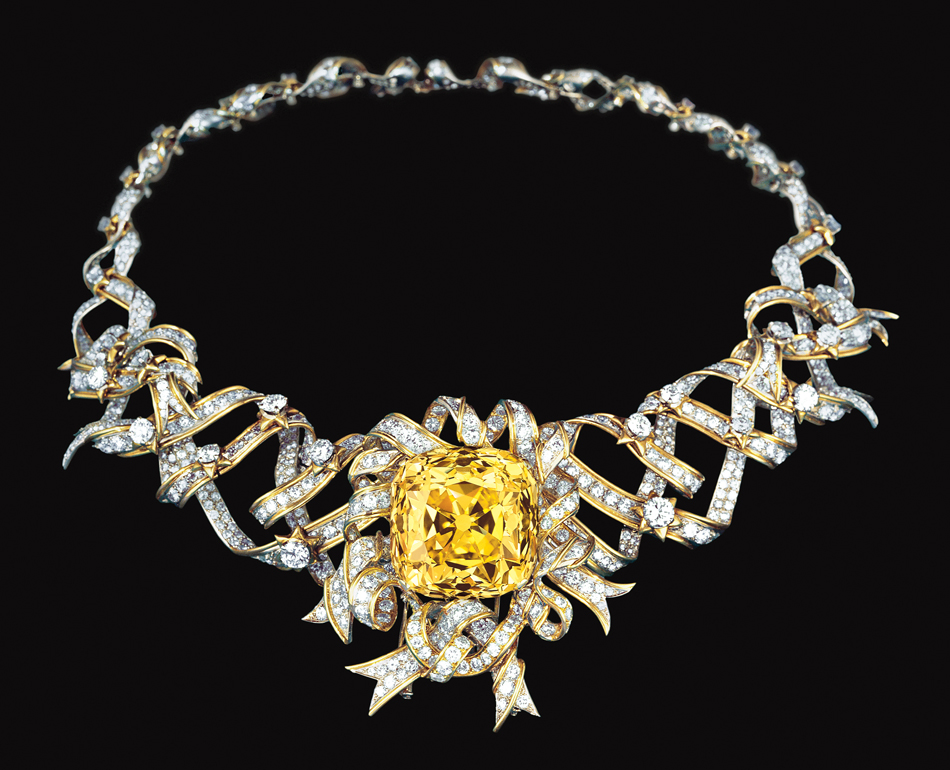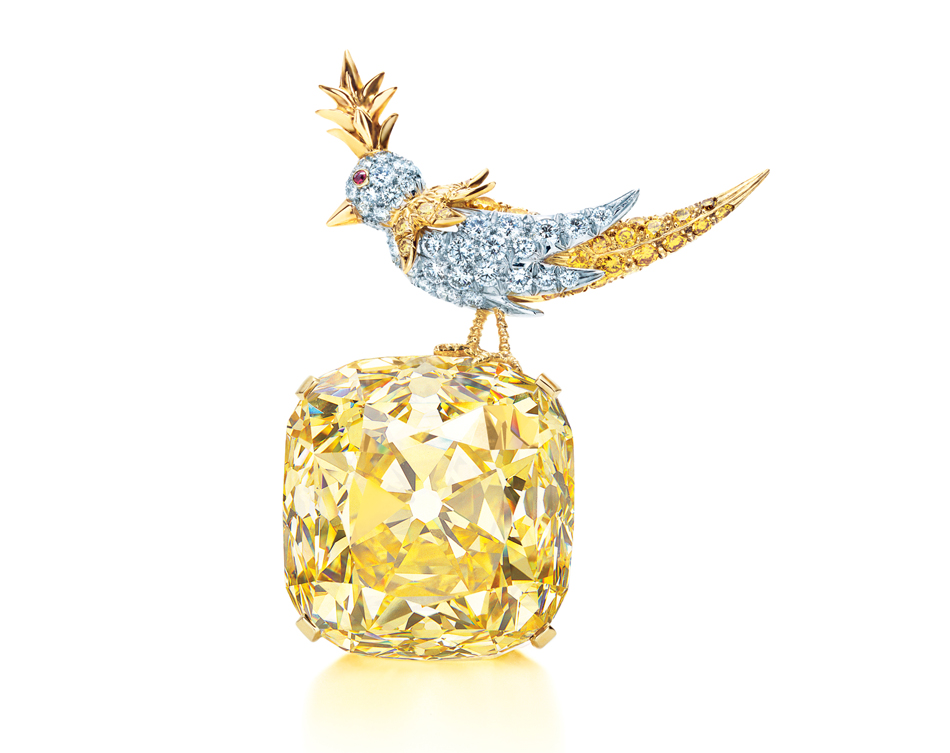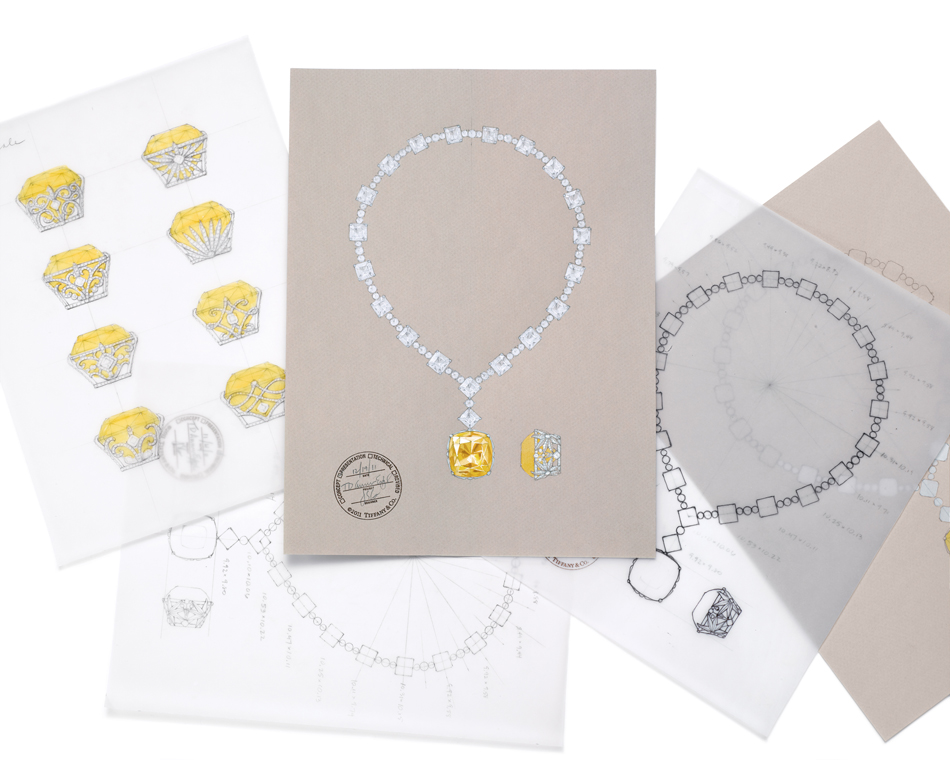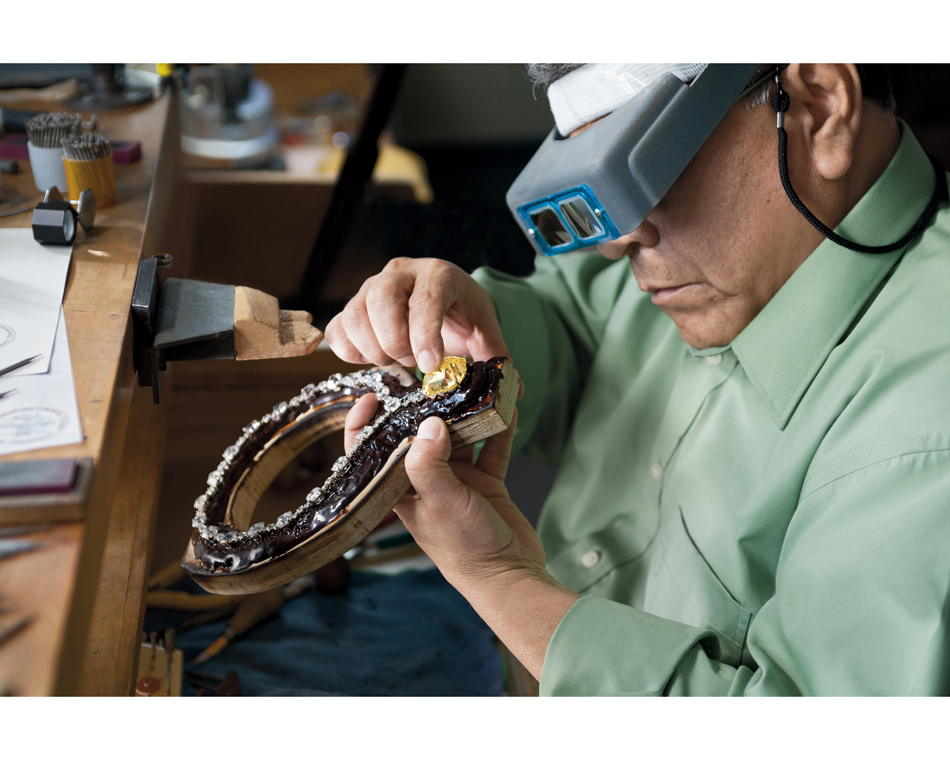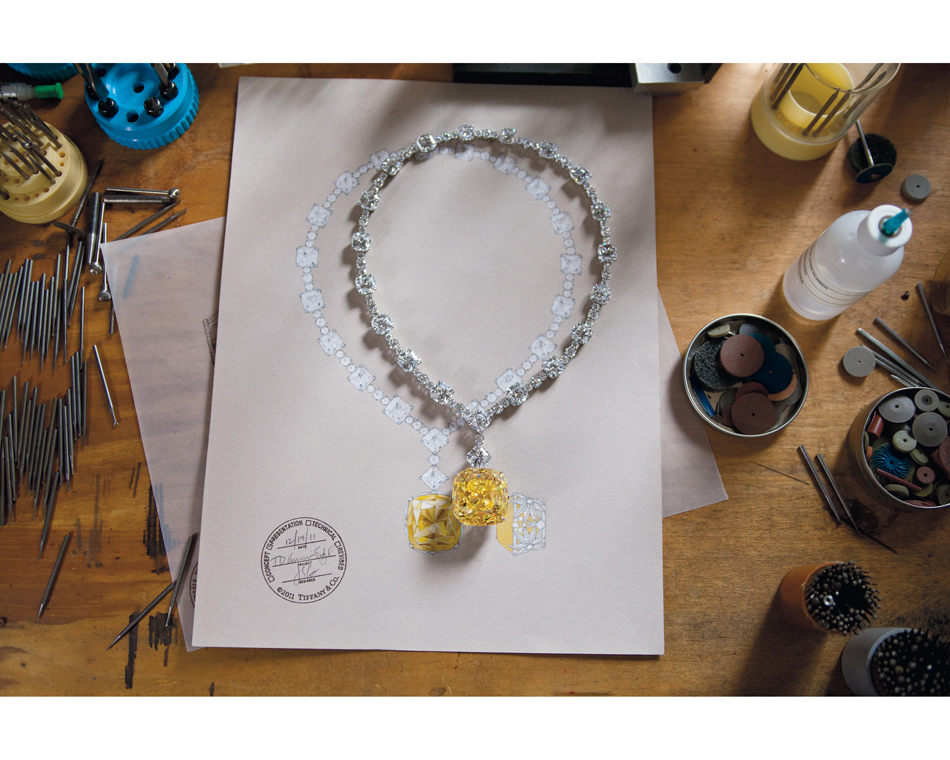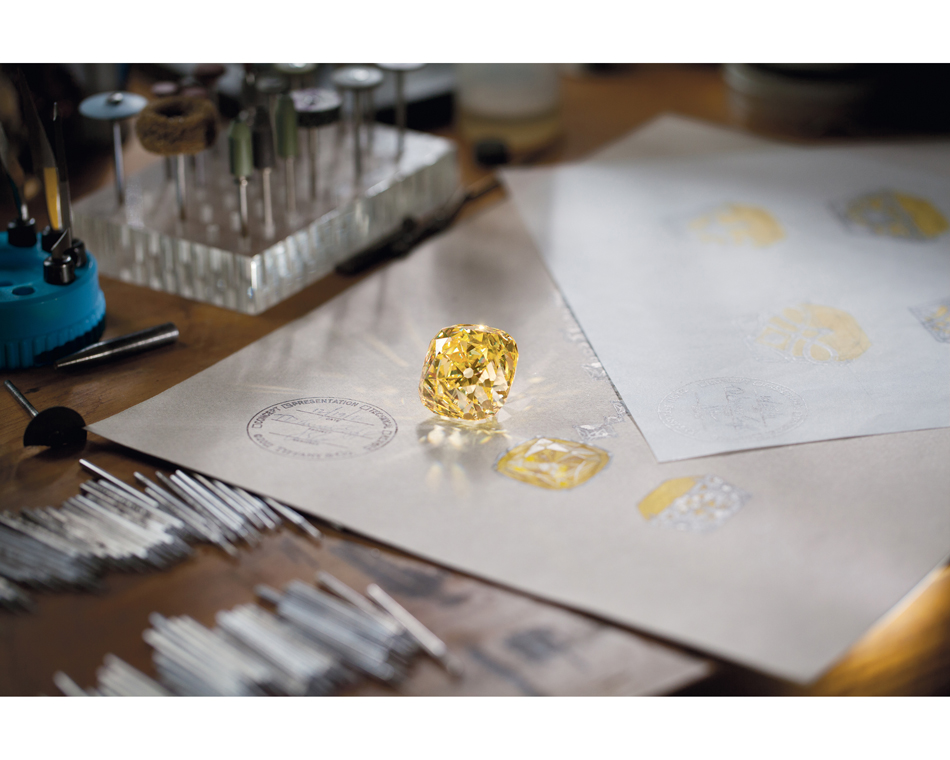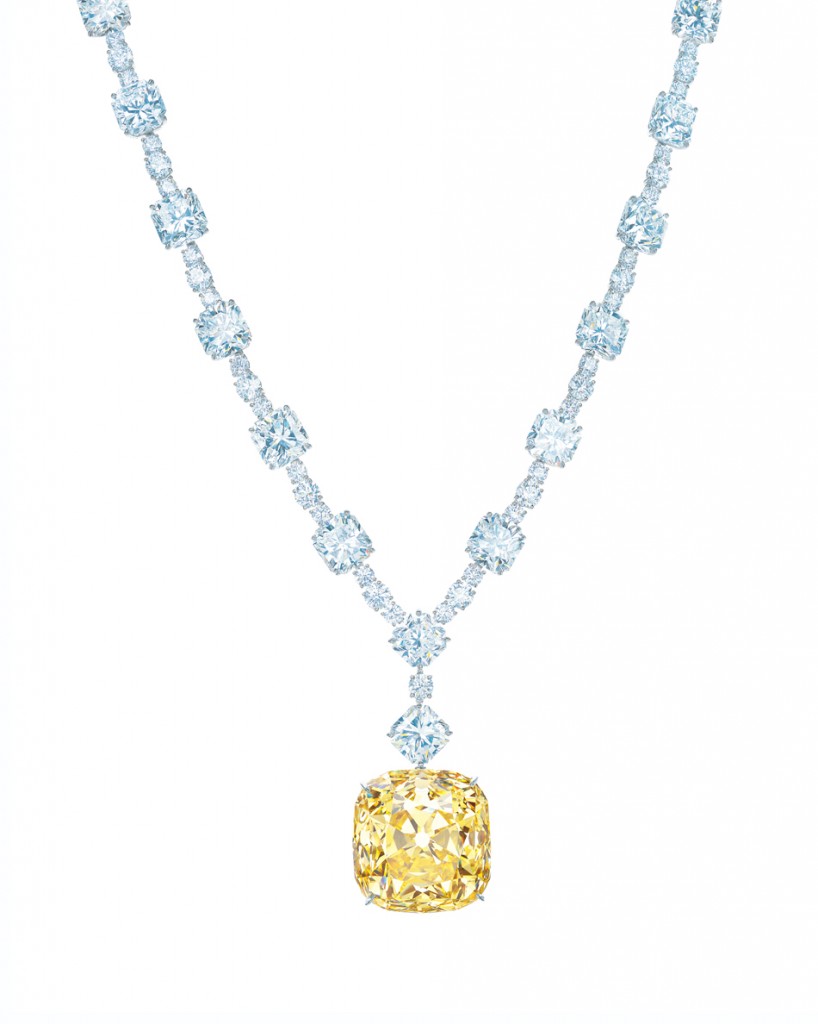 This year marks the 175th Anniversary for Tiffany & Co., to mark this The Tiffany Diamond one of the largest and finest fancy yellow diamonds in the world was reset in a magnificent necklace of dazzling white diamonds, totaling over 120 carats.
Only two women have ever worn the priceless gem; Mrs Mary Whitehouse wore a lavish necklace set with the diamond for the 1957 Tiffany Ball in Newport, Rhode Island. Audrey Hepburn wore a Jean Schlumberger necklace of diamond ribbons surrounding the diamond in publicity photographs for the 1961 film Breakfast at Tiffany's. The same designer also designed the now famous Bird on a Rock setting in which the diamond was mounted for the 1995 Schlumberger retrospective at the Musée des Arts Décoratifs in Paris.
The 175th anniversary necklace took a year to make and became the centerpiece of anniversary celebrations in Tokyo, Beijing, Dubai, and New York City. Returning to its permanent place of honor on the Main Floor of Tiffany's Fifth Avenue store, the necklace ushered the Tiffany Diamond into a brilliant new era.