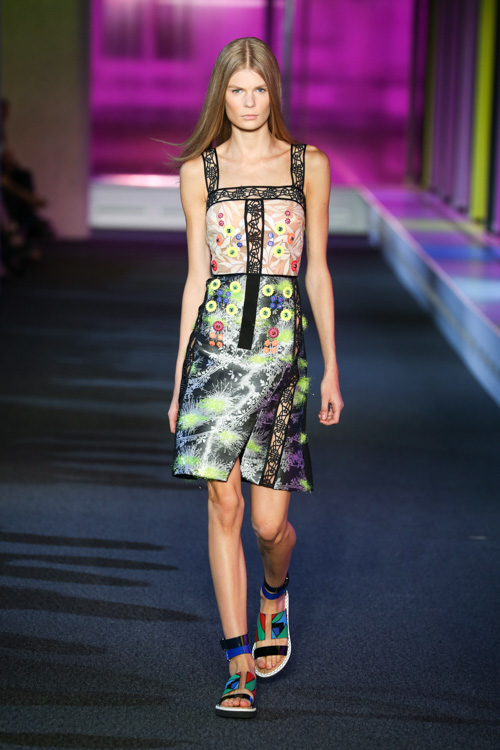 Peter Pilotto and Christopher de Vos graduated from print to craft for their SS15 collection, and we're not quite sure how we feel about it.  One of the things this brand is famous for it it's eye catching "love at first sight" prints; the Peter Pilotto SS15 collection features cyber florals with coils and fans of guipure lace, technical macrame, and custom dandelion jacquards with sparkling tinsel.
There was a lot of embellishment and appliqué on the runway; iridescent organza, silk leaves and windowpane checks floated over the skin, whilst grids of florals blossom on black denim.  The silhouette moved between a trim bodice, to ultra slim trousers to planed shifts, some with airy volumes explored as a handkerchief hem and the neat folds of an A-line skirt.
Some of the pieces we adored, such as the tiered jackets both long sleeved and sleeveless; the tattoo like pencil skirt with asymmetric spilt; an the sandals, give us ALL of the sandals! Whilst other pieces, not so much…maybe it's a grower.
What are your thoughts on the collection?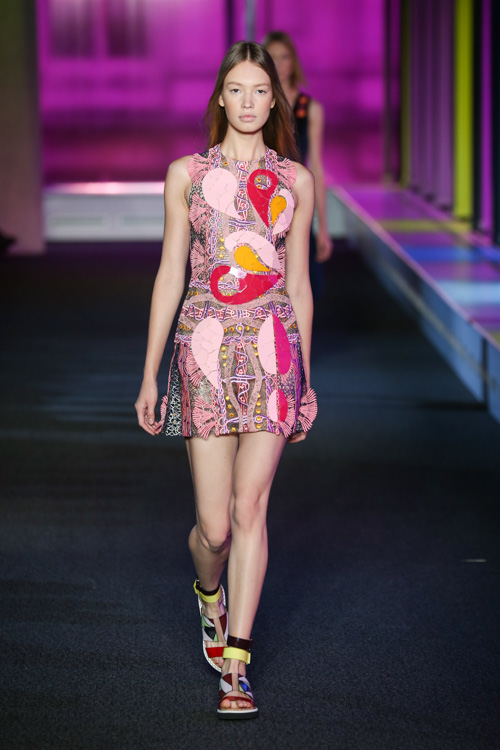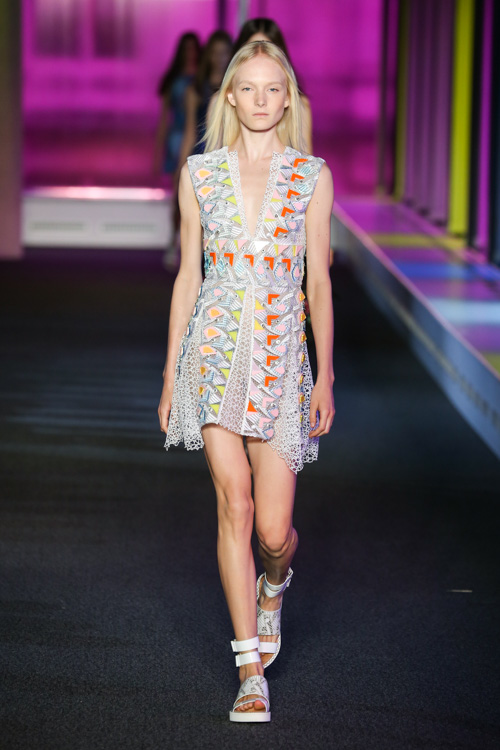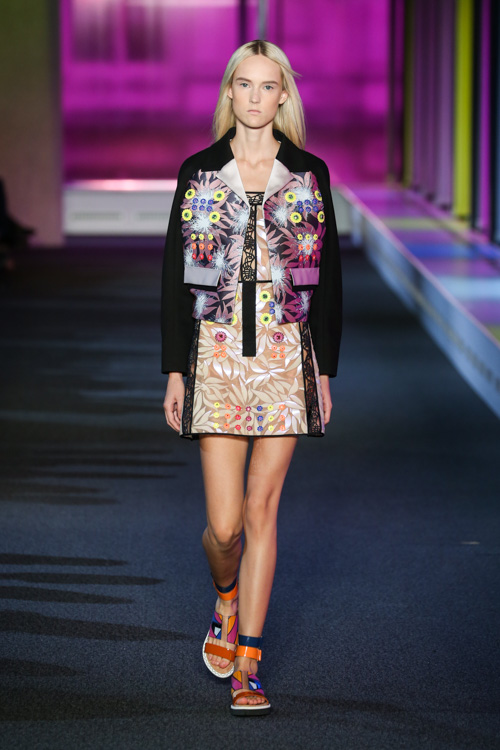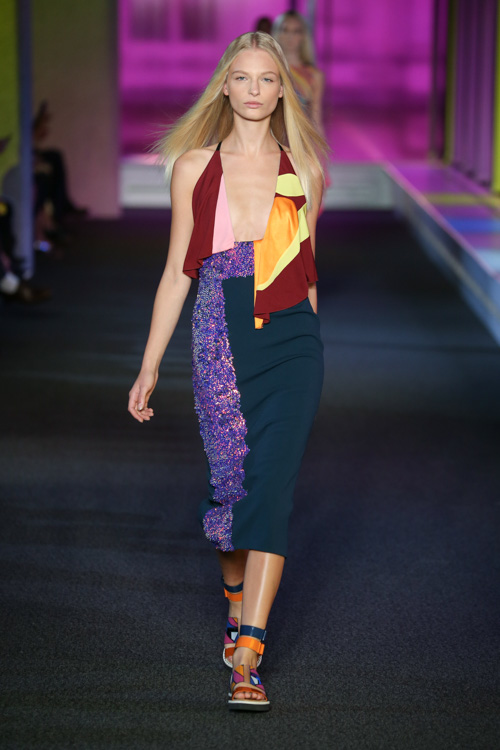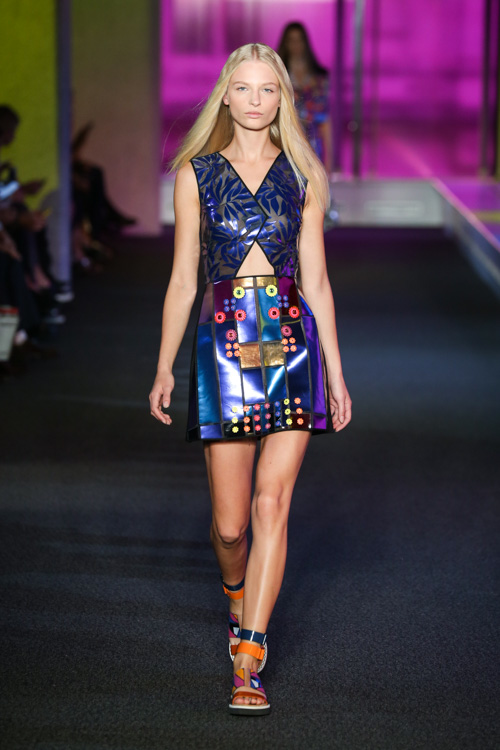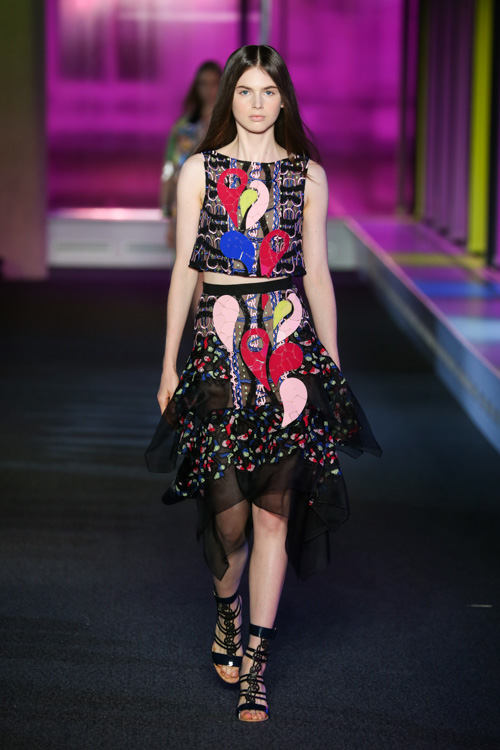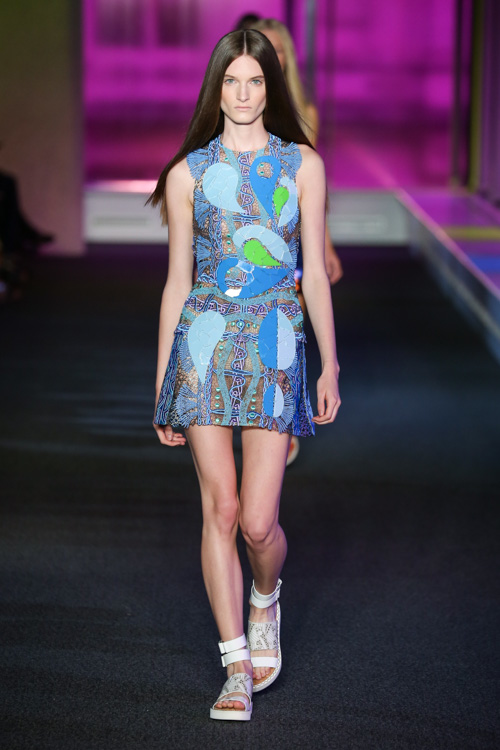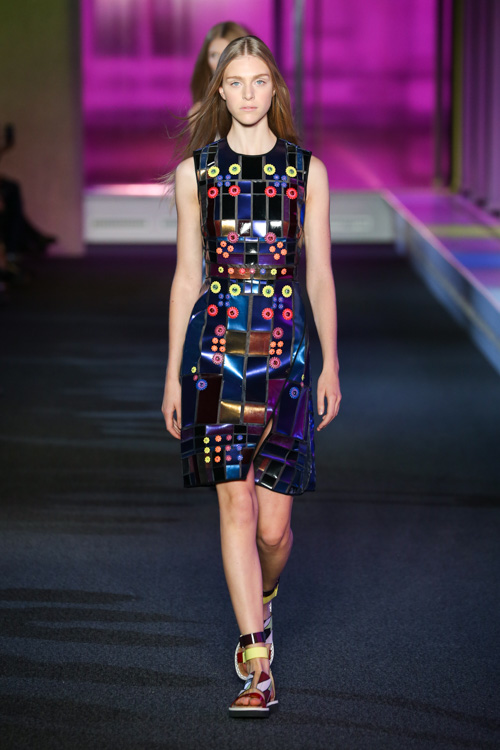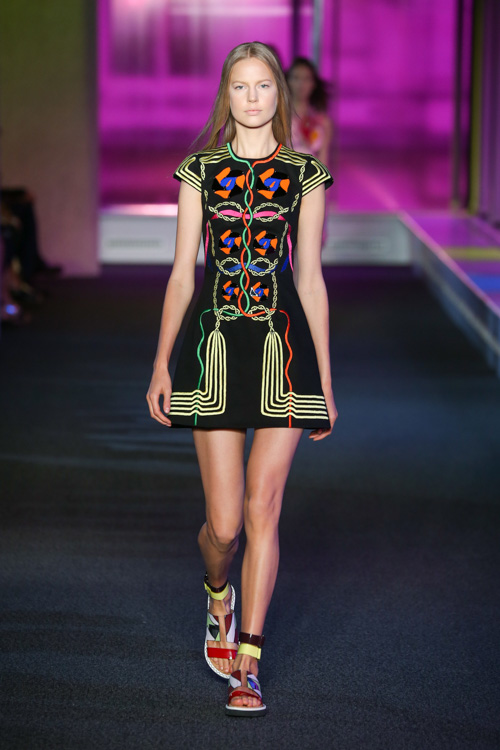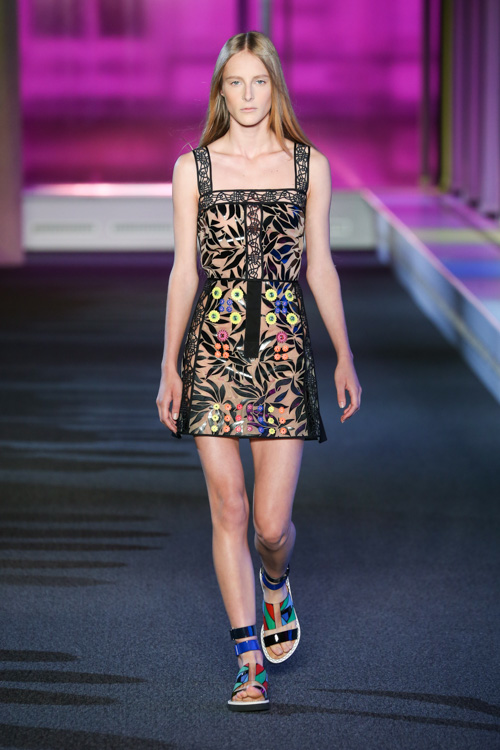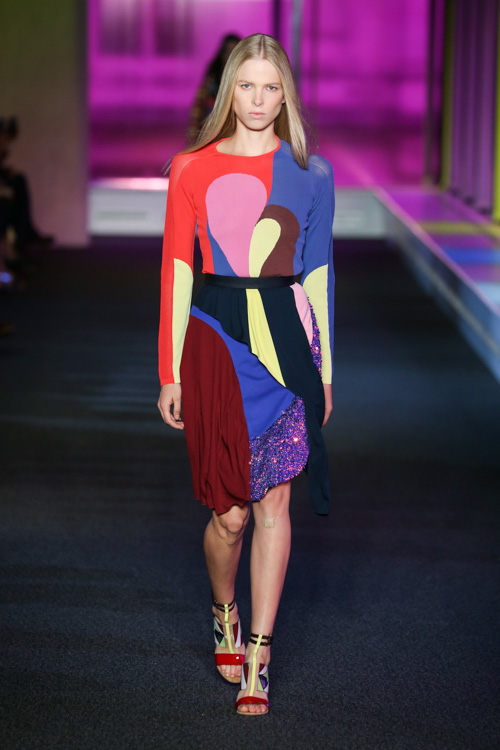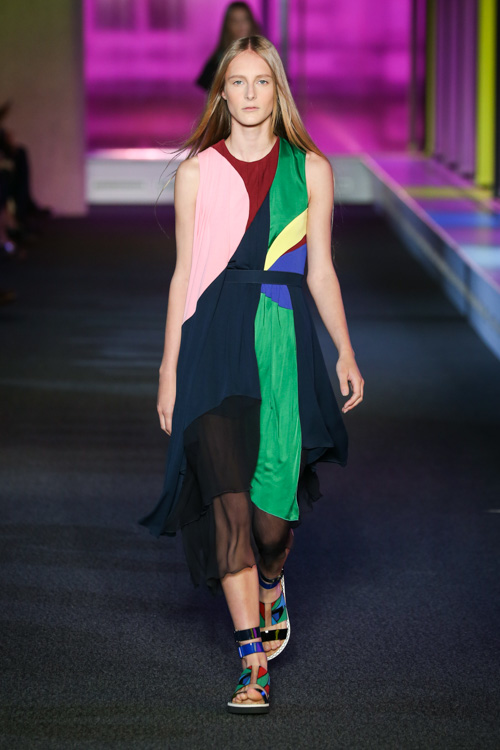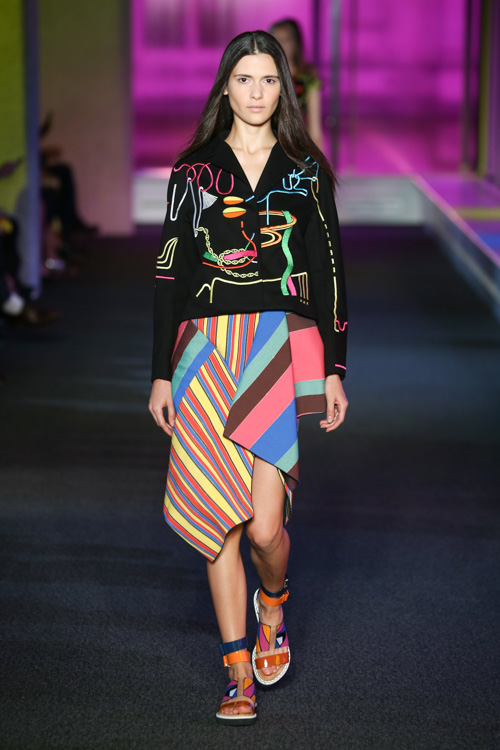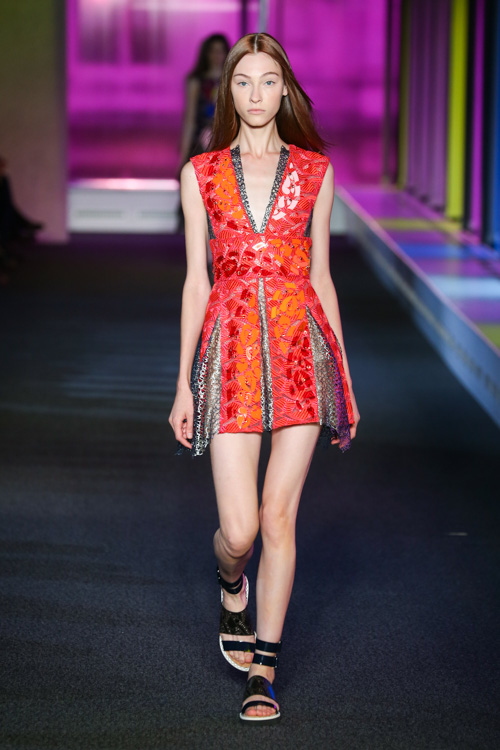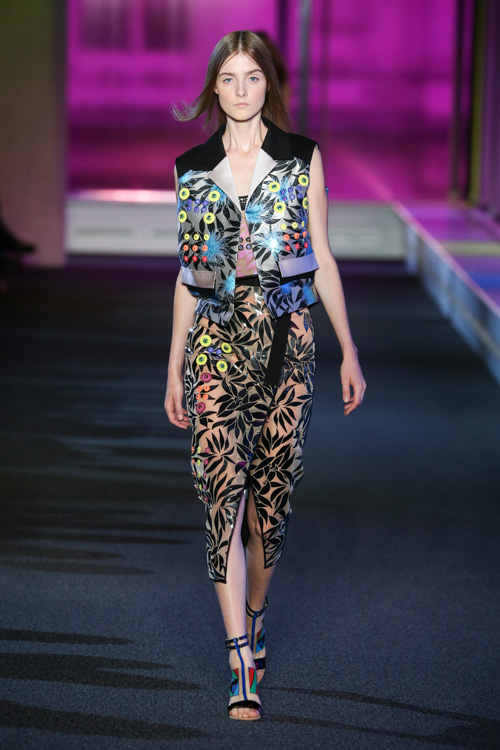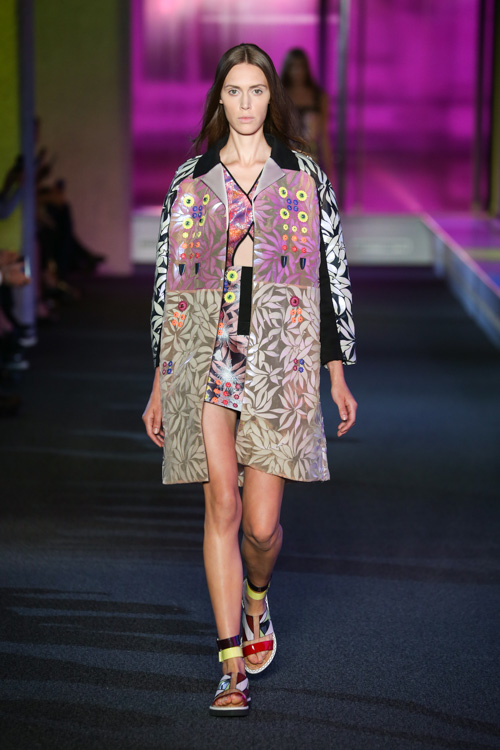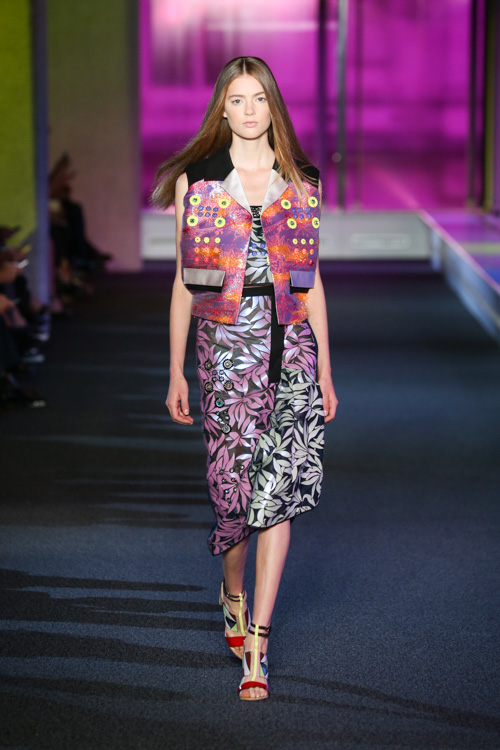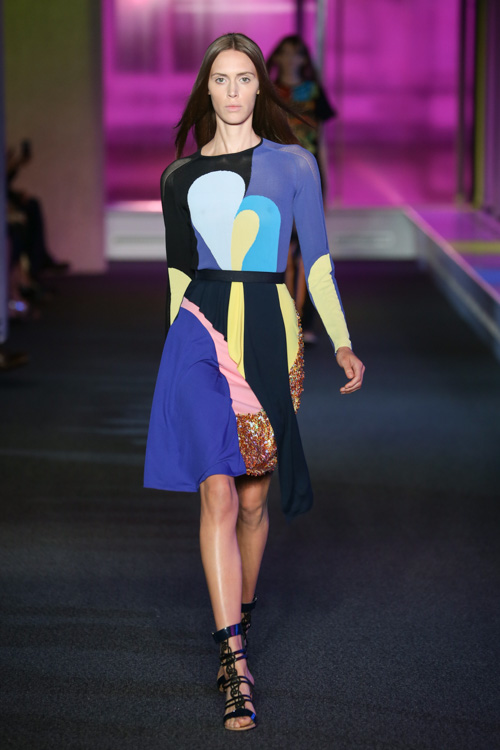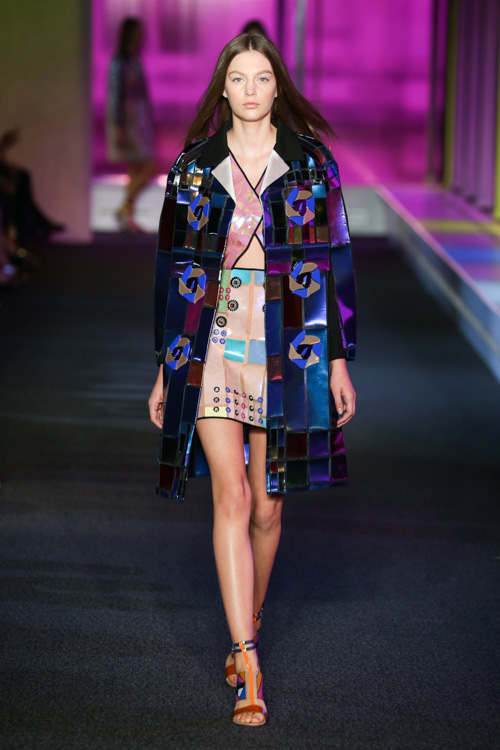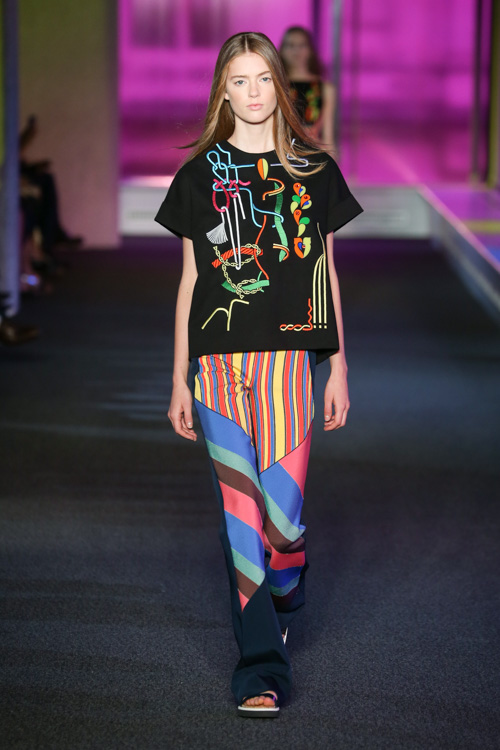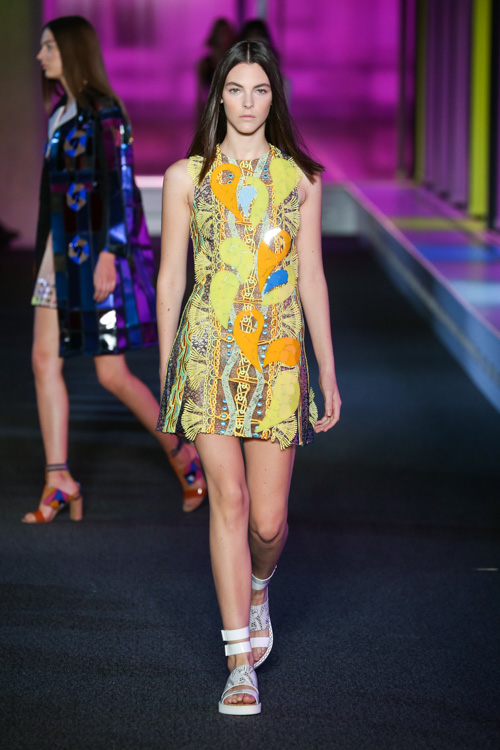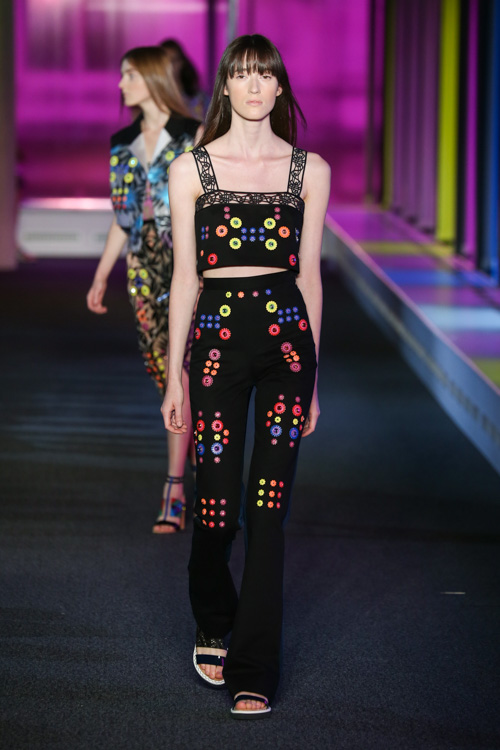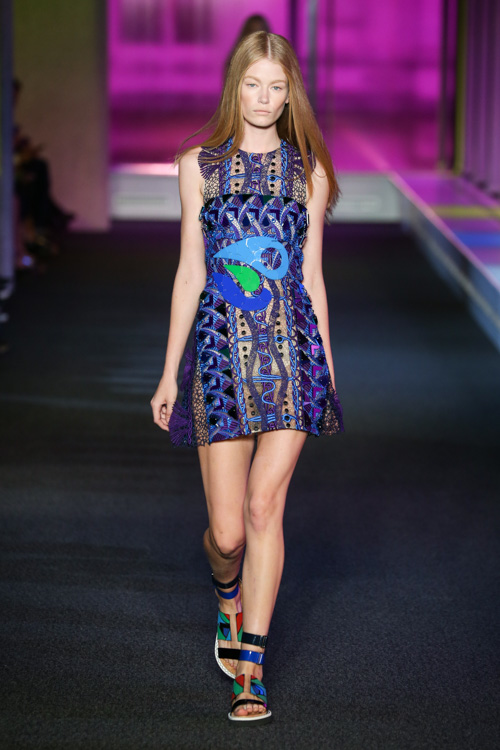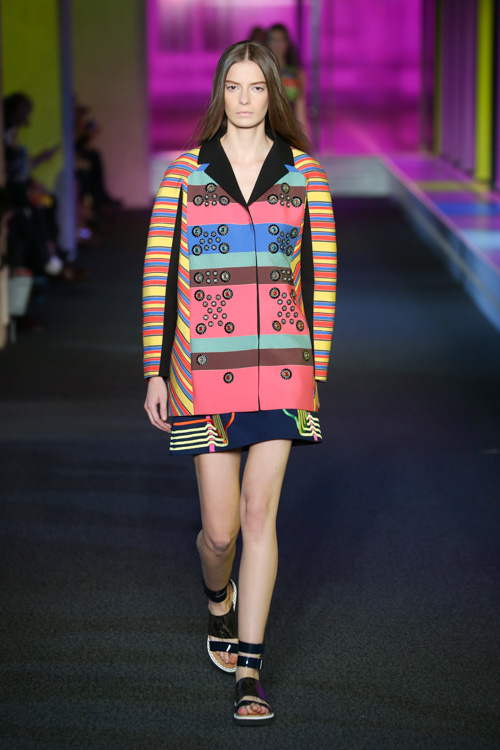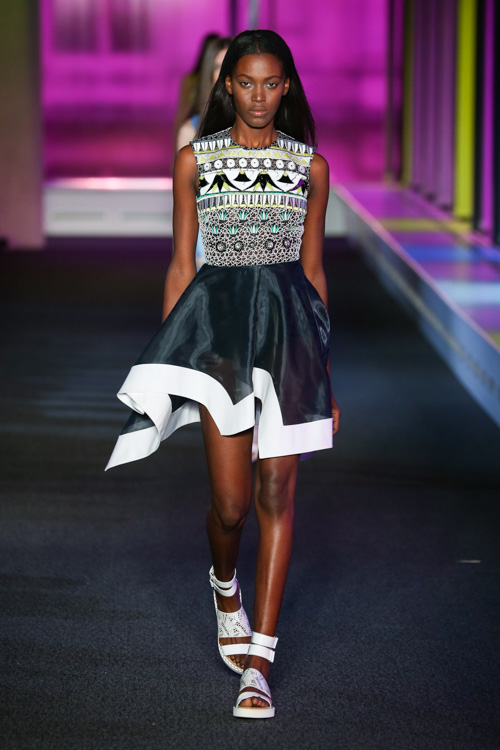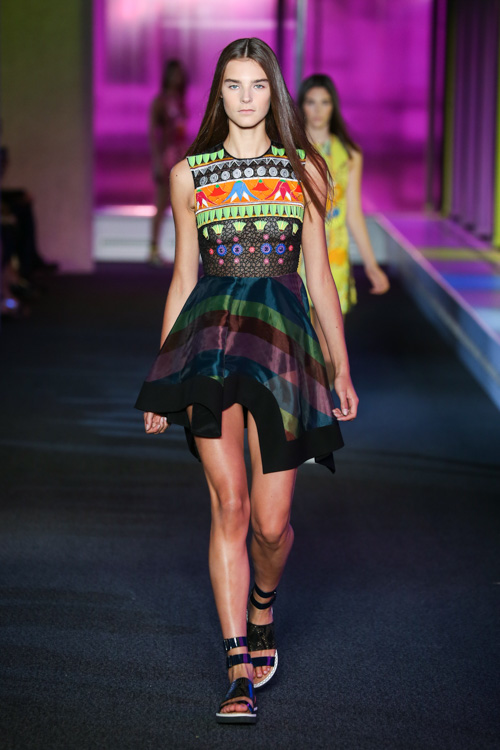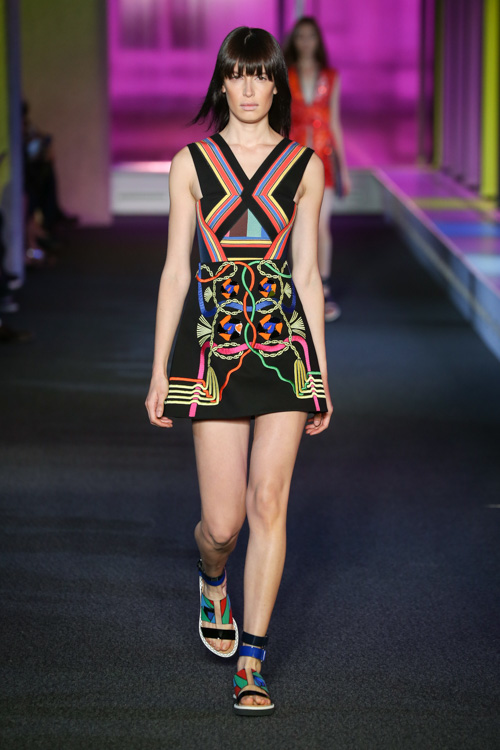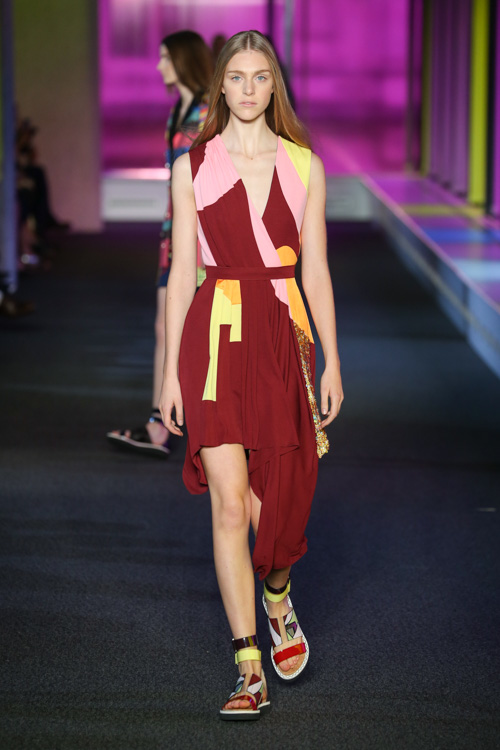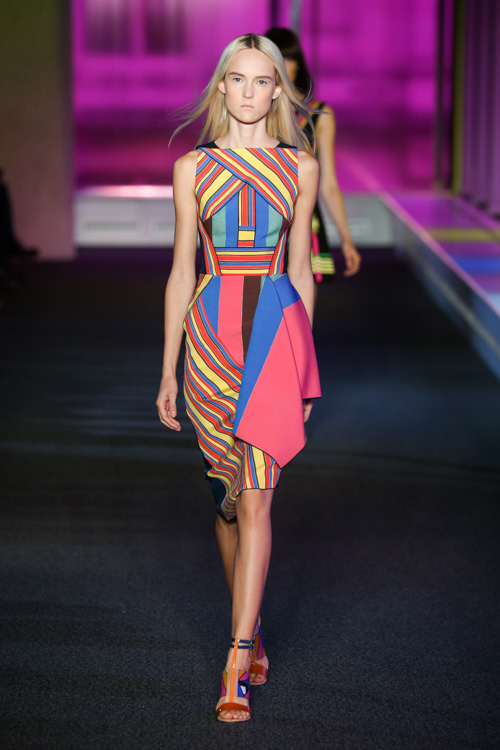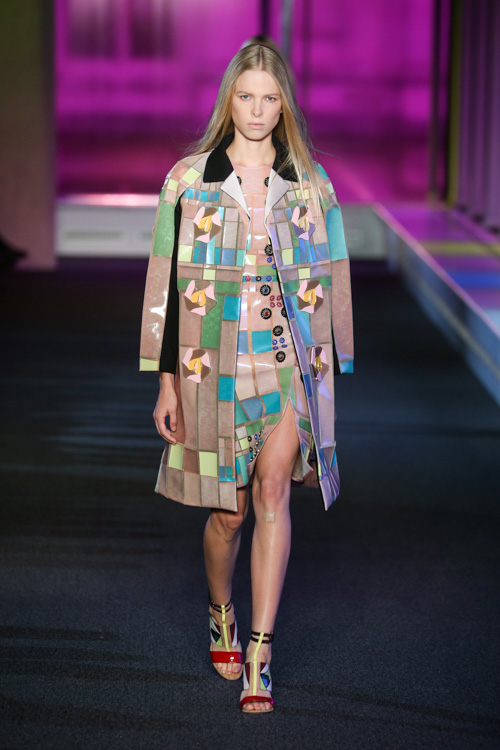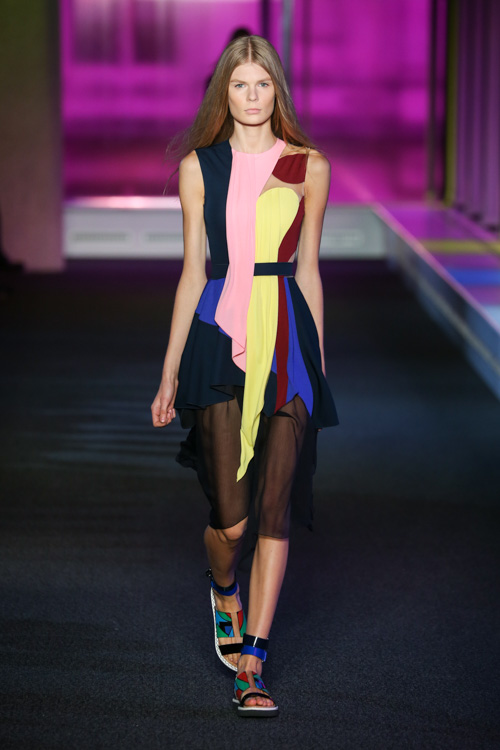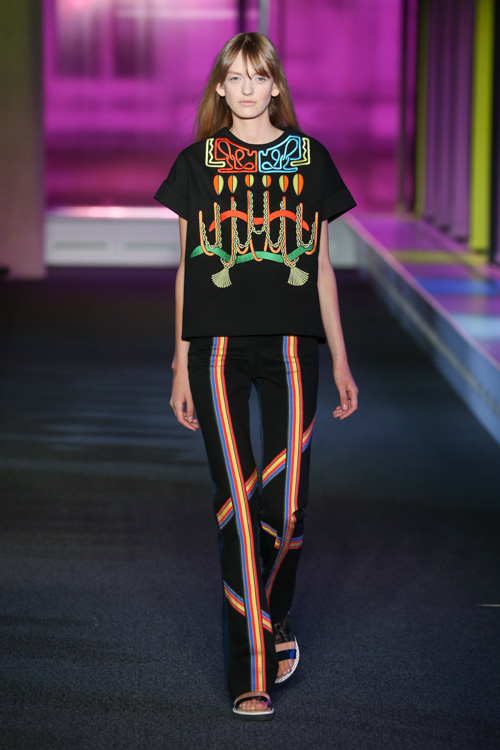 PETER PILOTTO SS15