I have made a decision for the next year to totally reduce my spending.  I've come to realise I waste a lot of money, and barely save any, so I'm making a conscious effort to stop spending and start saving.  I've said this many times and gone back on it – but I don't think I really ever meant it, otherwise, well, I would have done it.  I have bought a lot of stuff over the last year, and I've noticed that I repeat things.  I mean, why wouldn't I, my style is my style; I like what I like.  However, I don't need to!
I've had several clear outs, reduced my closet by a third, then filled it back up; I bought all velvet hangers (you know, the non-slip, skinny kind) which drastically reduced the amount of space my clothes took up, by almost half in fact, and now, all of that free space is gone!  Filled up with new stuff. I have plenty of things with tags on, that I forgot about.  I have new stuff that I haven't even documented on the blog yet! I mean?!
So now, I'm cutting way back; no more excessive clothes shopping (shopping for stuff I don't need, buying multiple items at any one time), I'm really going to watch what I buy (if anything) I can only buy things I don't have a variation of.  Such as grey tees, and black jeans – I'm a sucka for them!
This cut back also includes the amount of frivolous spending I do in Starbucks; Bubblology; and Boost.  If someone wants to buy me a Gingerbread Latté, I won't say no, but if it's me, I'd rather buy the syrup and make multiples at home in my own Starbucks red cup (cue cheezy grin).
There are some exclusions to this – they include (or exclude) my birthday, Christmas, and holidays/vacations.  It's just not right to over limit myself on any of these occasions.
I only decided to do this last month, so it's still early days (; but so far, so good.  I'll be doing it for this birth year, you never know, I might get used to it and it might just become a way of life!
The bright side of this, is that I can now make a Christmas list!  Usually if I want something, I buy it for myself; come Christmas and birthdays, I don't know what I want, so I get money (then buy more stuff!).
This vicious cycle ends here!  Wish me luck!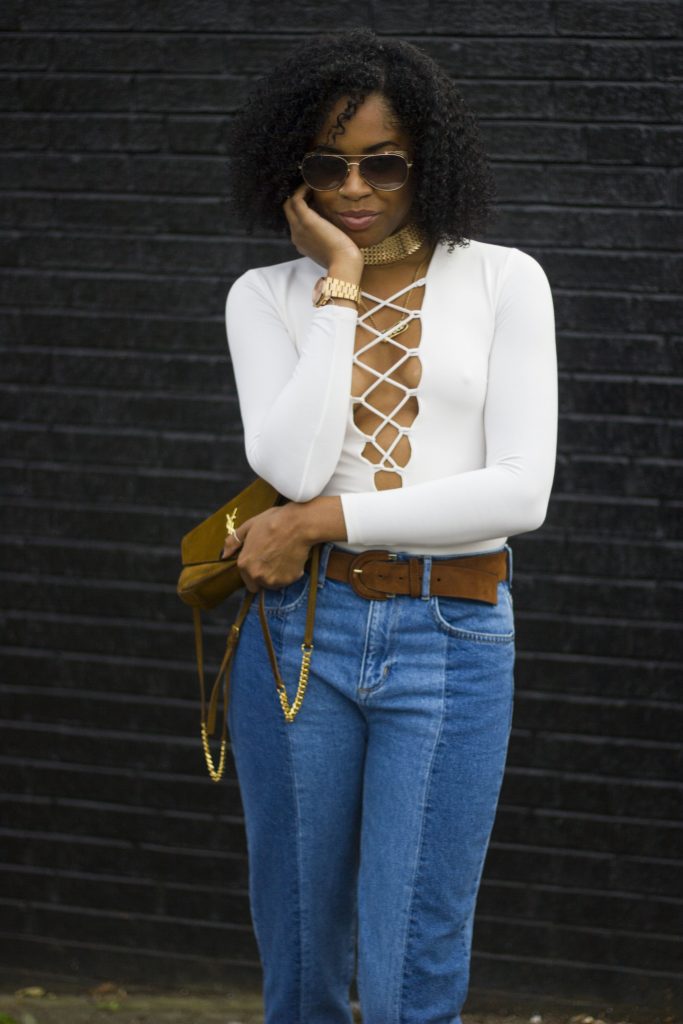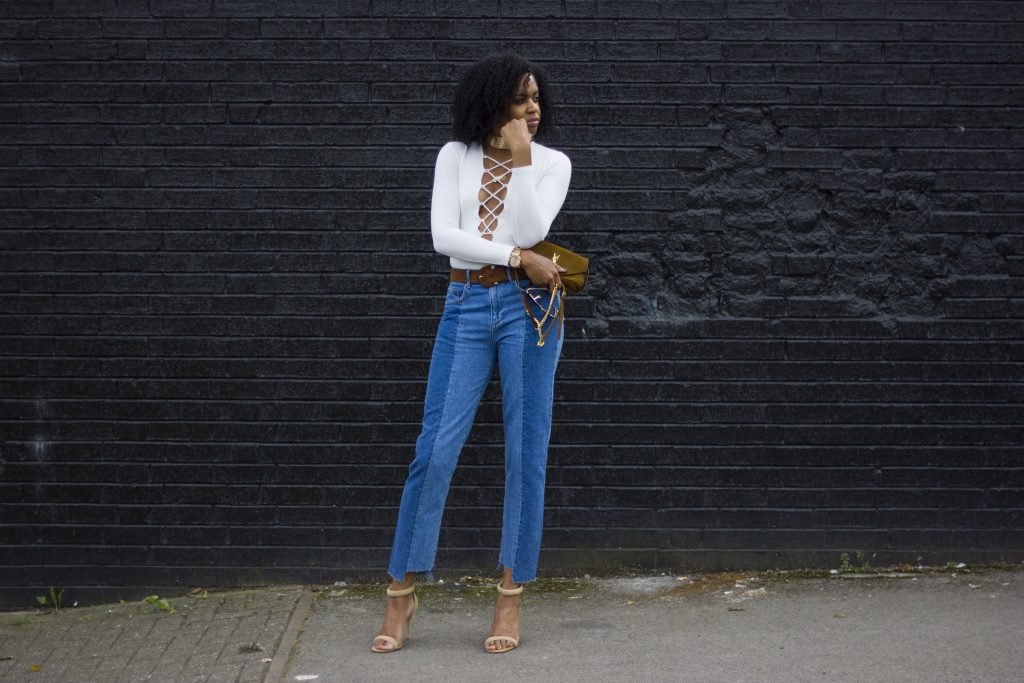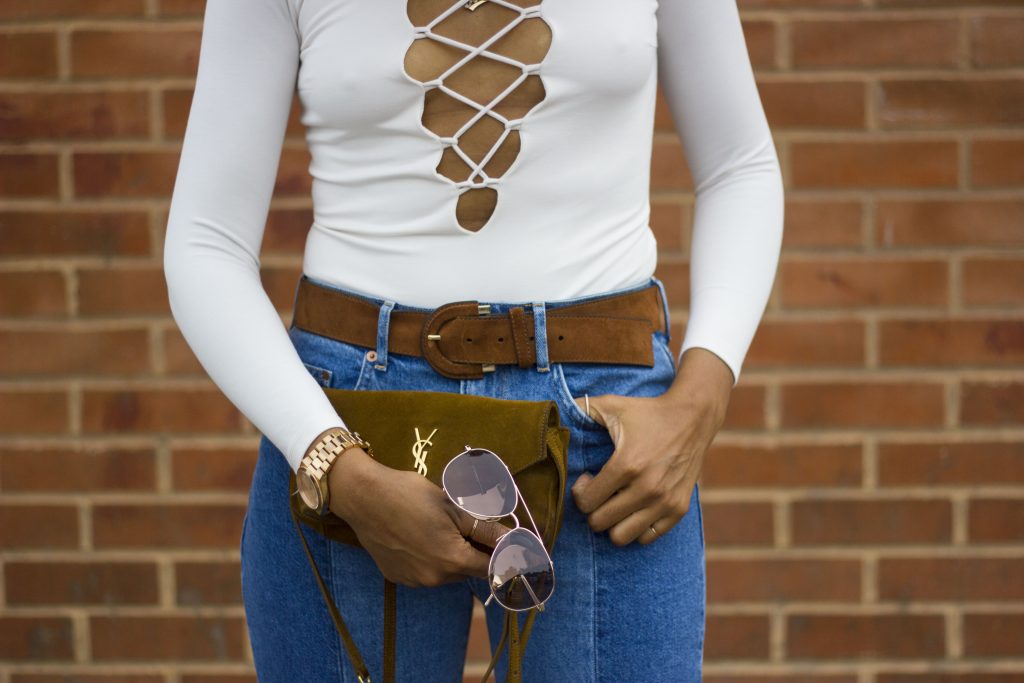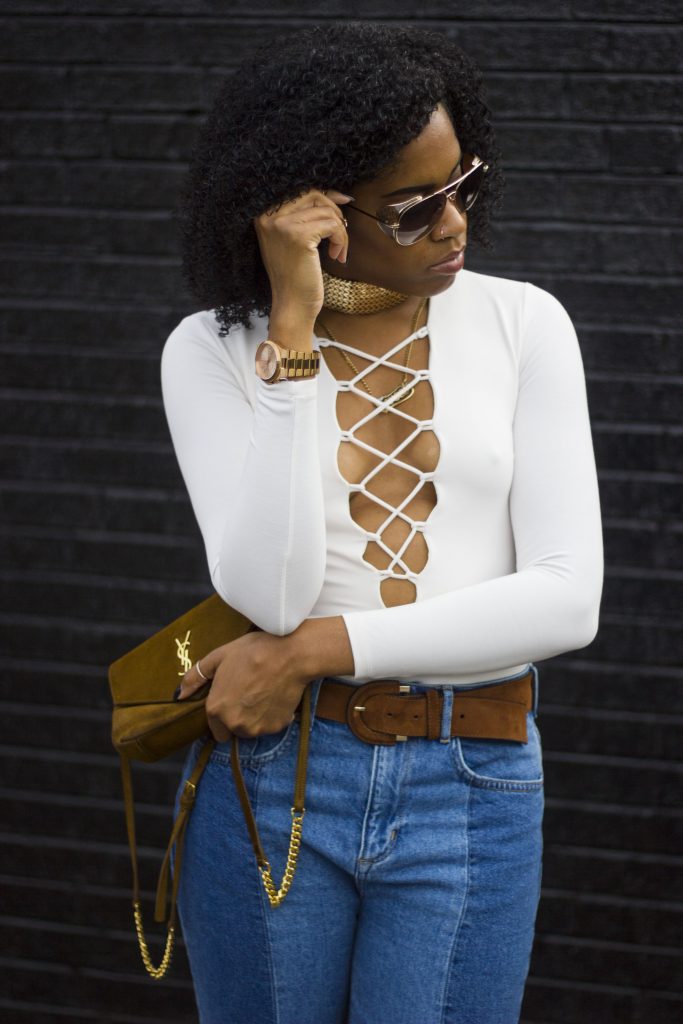 H&M Trend bodysuit (similar here, here & here) || H&M Trend jeans (same in black) || New Look heels (similar here) || Linda Farrow shades || H&M belt || Saint Laurent bag (similar here)