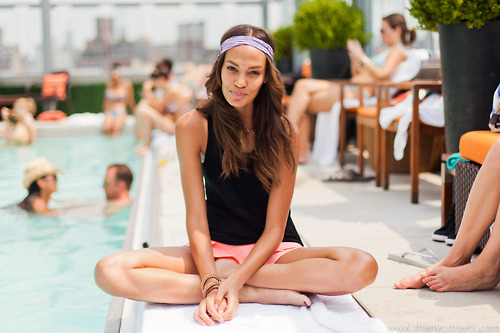 Whether you are on a sun lounger or your little one is running around the school playground, staying safe in the sun is all about thinking 'top to toe' come rain or shine.  Research from Boots UK shows that us Brits know our facts when it comes to UV – two thirds of us are aware that UV rays can penetrate on cloudy days, but just as many of us do not use an SPF on a daily basis so we need to put our knowledge into action!
Whatever your plans are this summer, Boots UK has options for everyone so you can stay sun safe from head to foot.
Clare O'Connor, Boots UK Sun Care Expert, comments, "Technology advances mean that sun protection can now fit around how you like to enjoy the summer.  Innovations like sand and water resistant technologies, as well as fast drying products, mean that top-to-toe protection from the sun is even easier, no matter what you are doing!"
Daily SPF for your daily commute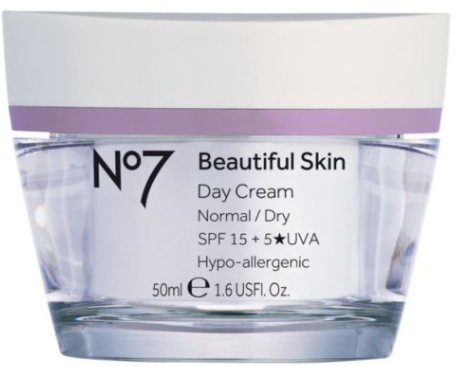 Make sure you are protecting your skin from UV rays, even first thing in the morning and when driving to work as UV rays can penetrate glass.  With the added protective power of SPF15 and 5 star UVA technology, the multitasking No7 Beautiful Skin Day Cream helps protect the skin from the effects of the sun.  The oh-so-simple addition to your skincare regime will not only help to keep your skin protected, but will effortlessly moisturise dry areas.  No7 Beautiful Skin Day Cream for Normal / Dry Skin 50ml, £12.50 
Flawless and protected skin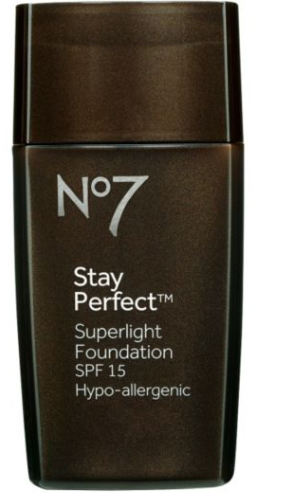 The No7 Stay Perfect Superlight Foundation has a unique superlight texture which feels weightless and silky soft, gliding seamlessly over skin for a fresh, natural finish. Fragrance free and with SPF15 you do not need to compromise on UVA protection.   No7 Stay Perfect Superlight Foundation 30ml £14.50
Clare O'Connor, comments, "We are exposed to UVA rays all year round – even when it is cloudy. This means that every day – come rain or shine – your skin is exposed to both UVA and UVB, causing up to 80% of your skins visible ageing.  Including UV protection in your daily skincare and makeup routine is an easy way to ensure your face is protected, from your daily commute to a trip to the shops. Remember to protect the delicate skin on your scalp too by slipping on a hat" 
For that glorious time on the beach:
The New Boots Soltan Dry Touch Suncare range is ultra-light, sand resistant and dries in less than 60 seconds, perfect when you want to hit the beach without delay!  Available as a lotion (SPF 30 & 50+) and spray (SPF 15 & 30), the products provide water-resistant protection and work to continuously moisturise the skin on application.  (Lotion now £5.50*, was £11.00 and spray now £6.00*, was £12.00).
For picnics in the park with the kids:
With the New Boots Soltan Kids Once 8 Hour Play Spray (SPF 30 & 50) there is no need to pause the picnic to reapply the sun cream! The formula provides the maximum 5* UVA protection for up to 8 hours, helping to protect your child's skin whilst they are playing outdoors.  Hypoallergenic and offering one hour of water resistance, these Suncare heroes are a must have for family days out.  (200ml spray now £8.50*, was £17.00 and 75ml spray £6.50). 
If you are packing light for that city break…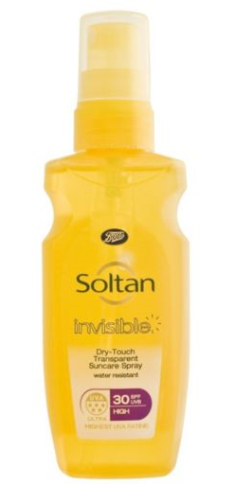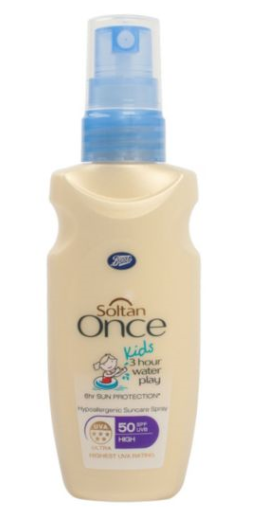 If you are planning that mini break and want to save on space in your luggage- Soltan has the solution! The variety of Suncare miniatures are small enough to fit in your cabin baggage, so there is more space for those strappy sandals…
Soltan Invisible Mini Spray SPF30 75ml, £6.00
Soltan Kids Once Waterplay Mini Spray SPF 50 75ml, £7.00
For sensitive skins:
Do not let sun allergies get in the way of your summer fun! The Soltan sensitive range is proven to protect against prickly sun allergies. The product gives sensitive skin   continuous moisturisation to reduce dryness and prevent peeling. (SPF 30 & 50) 200ml now £5.50* was £11.00
To maintain that gorgeous summer glow: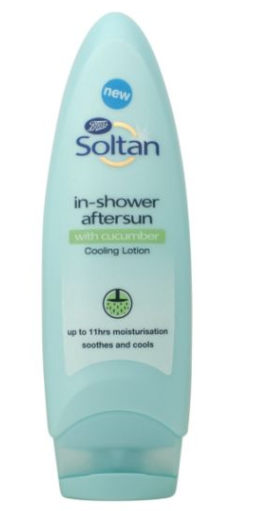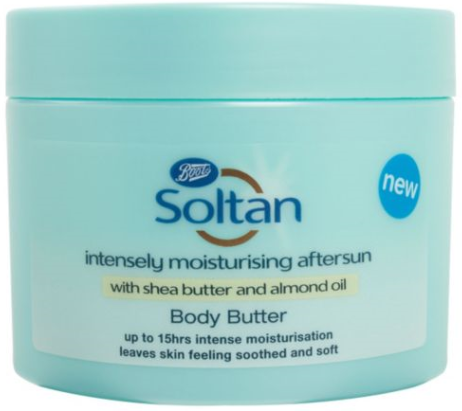 New Boots Soltan In-Shower Aftersun Cooling Lotion with Cucumber offers up to 11 hours moisturisation, to soothe and cool your skin as you cleanse.  Taking the effort out of moisturising, this clever cooling lotion allows you to rinse, get ready and go!  (200ml lotion now £3.25, was £6.50)
New Boots Soltan Intensely Moisturising Aftersun Body Butter with Shea Butter and Almond Oil is an intense, long-lasting moisturiser in a brand new format, meaning you can treat your skin this summer in luxurious style.  Lasting up to 15 hours, the beautifully-scented body butter leaves skin feeling soothed and soft.  (300ml now £3.50, was £7.00)
To help you save on Suncare this summer, Boots UK is offering half price sun protection products from 19th March – 2nd September*, helping you to enjoy the sun safely for less.