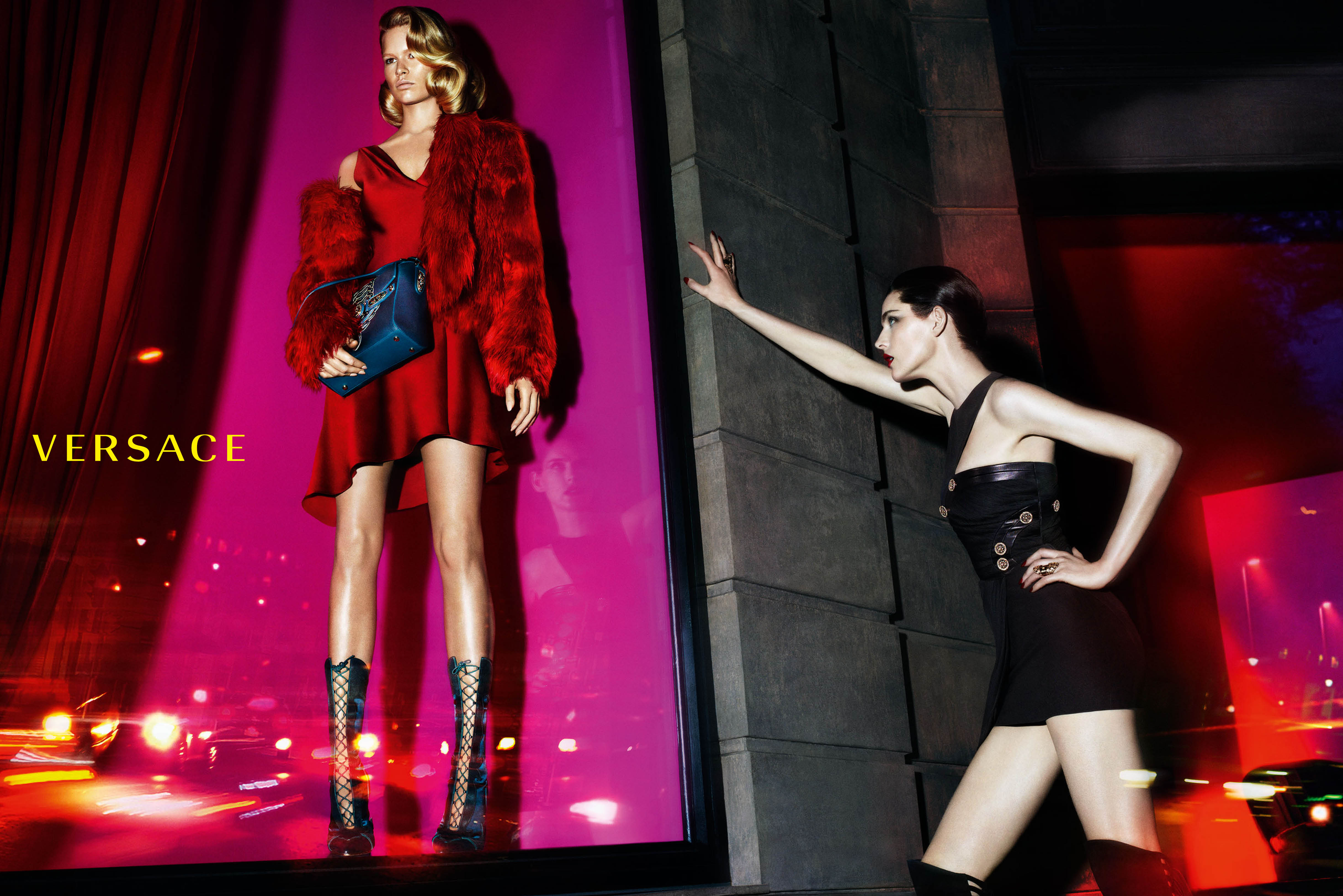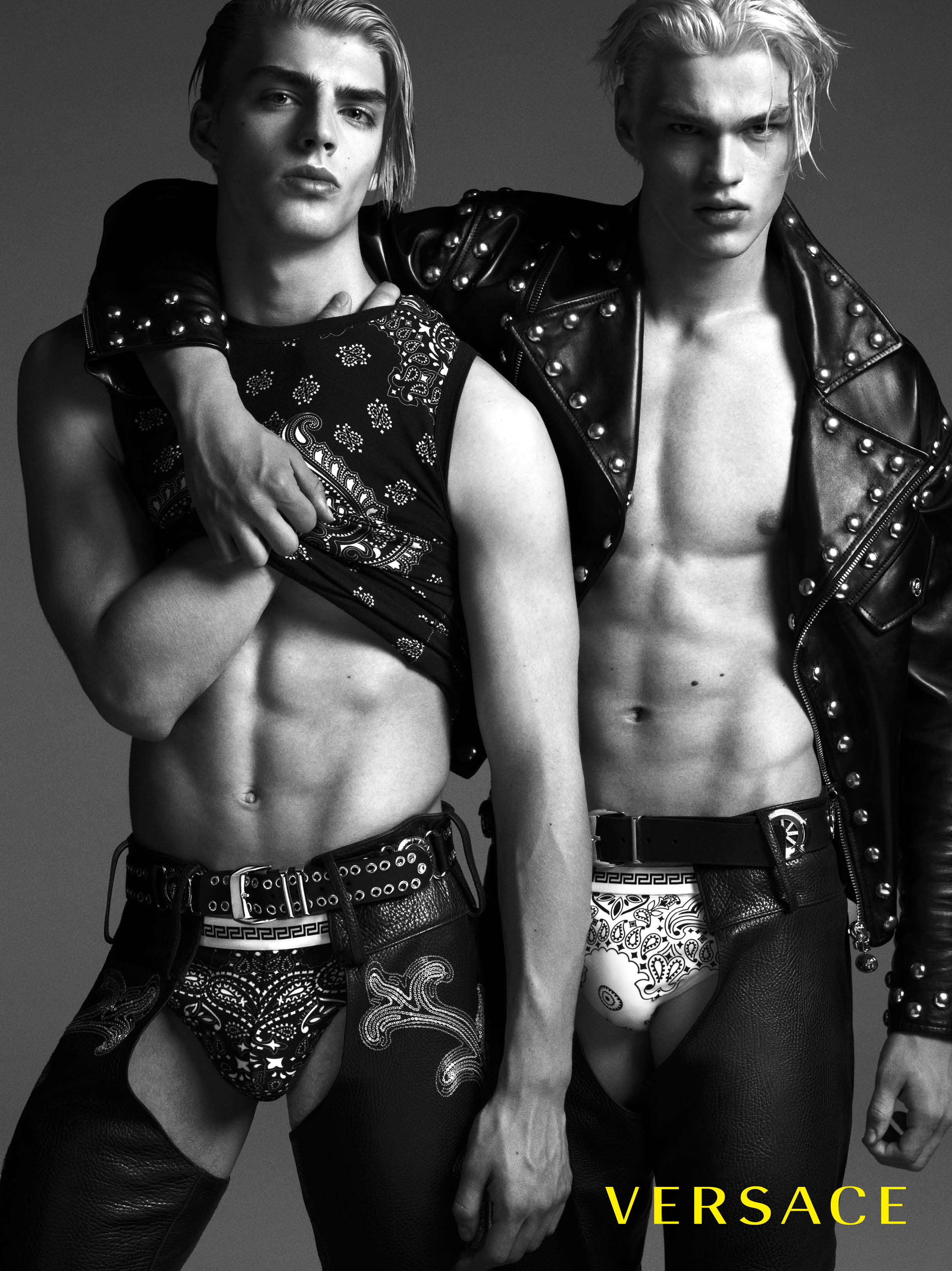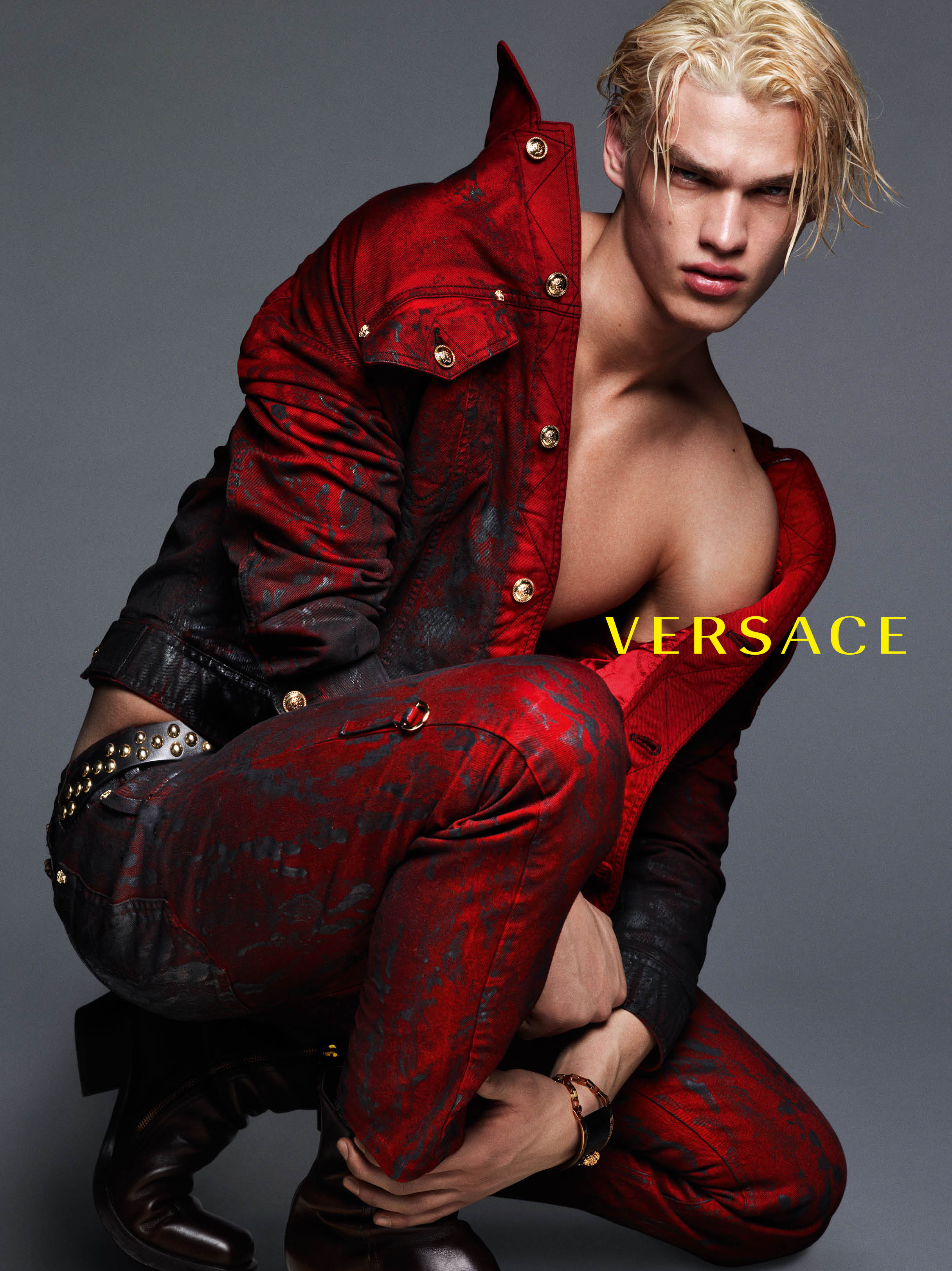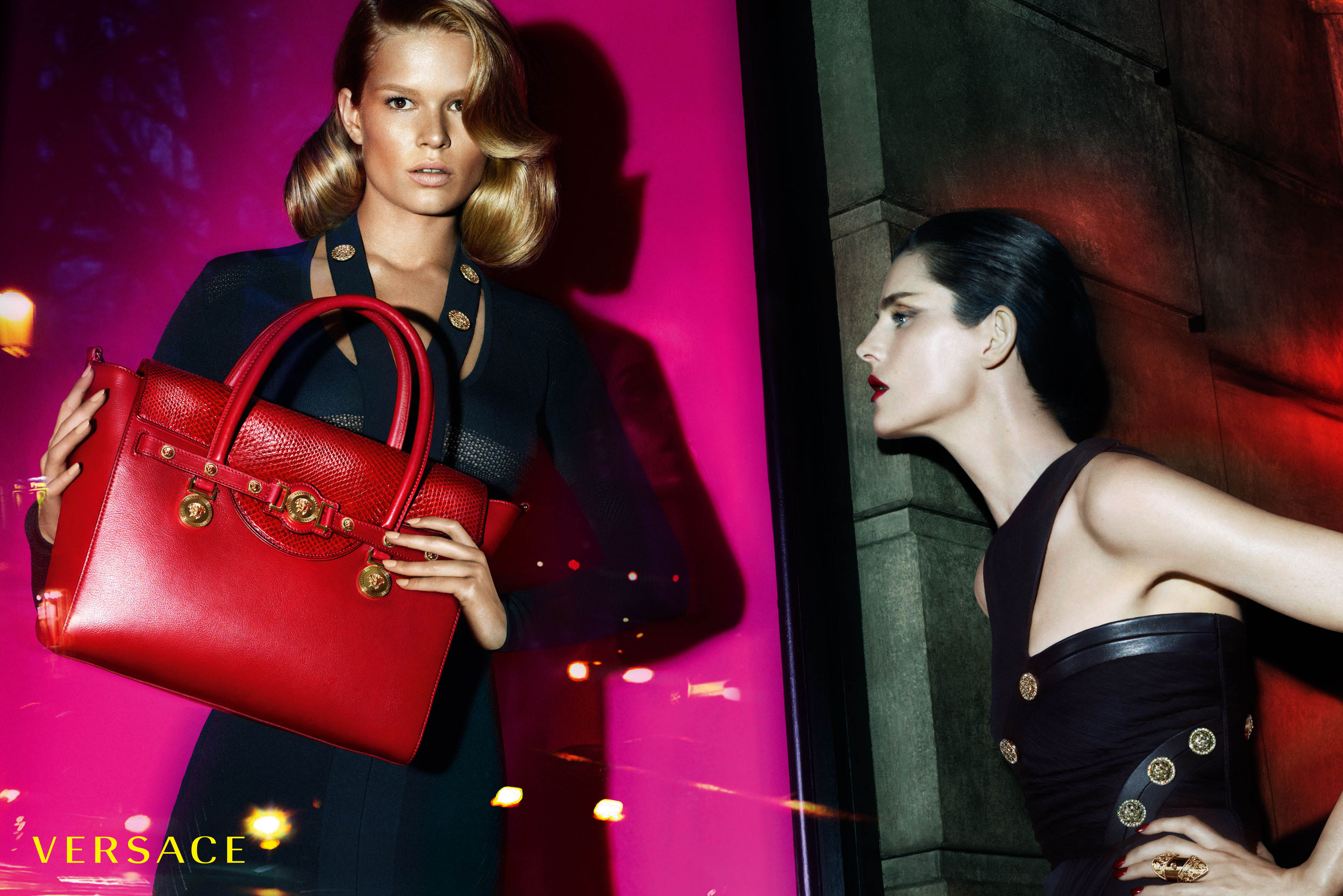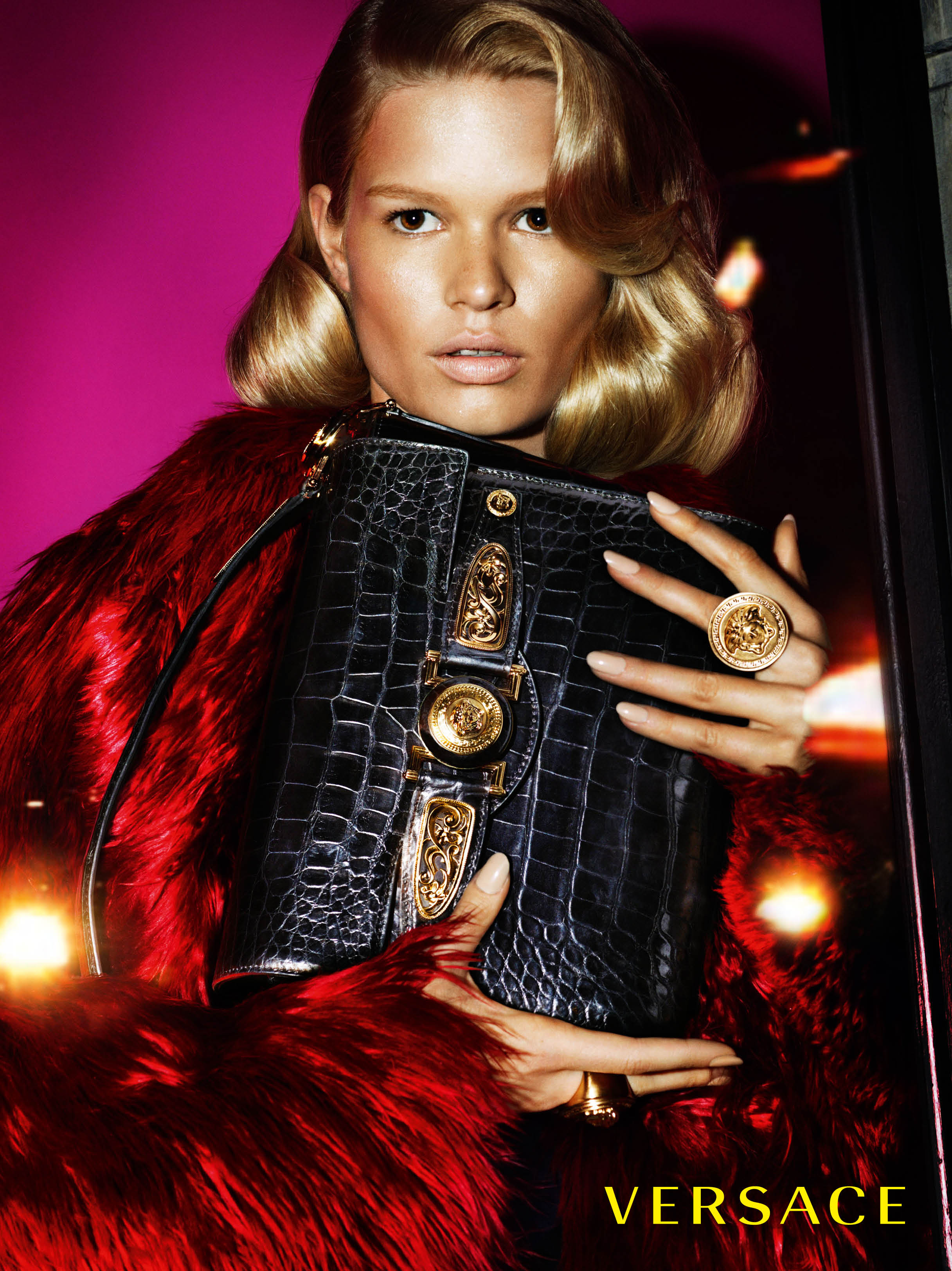 The Versace autumn winter 2014 campaign represents the power, seduction, freedom and glamour at the heart of the brand. The campaign was shot by Mert & Marcus, under the creative direction of Donatella Versace.
The women's images are provocative and dramatic, presenting supermodels Anna Ewers and Stella Tennant in a world of femininity and strength. Each represents the contrasting sides of a woman's character, as seen in the collection itself: Anna stood behind glass, sensual in the fluidity of bias cut, while Stella is outside, proud in the control of military precision.
The men's campaign is about the individuality and self-expression of the Versace man. The images are shot on an entirely plain set, as the Versace man needs nowhere to hide. Models Filip Hrivnak and Daniel van der Deen wear pieces from the autumn/winter 2014 collection inspired by the biker and the Wild West. The result is a man who is defiant and proud to reveal his true character.
"In the new campaigns, I wanted to express the power and freedom of Versace today. The women's images are about strength and sensuality, with women in total control. The men's campaign stands for a man's right to be whoever he wants to be." DV