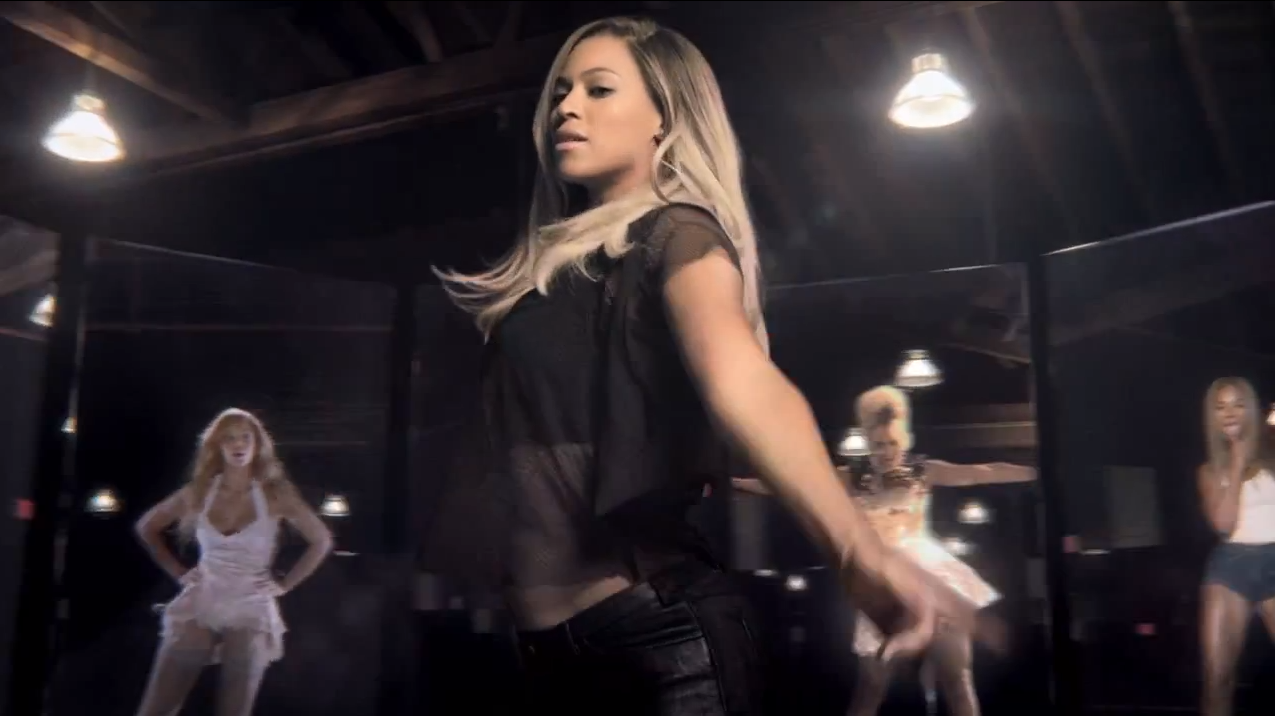 Beyonce teased us yesterday with a mini clip with today's date 4.4.13, which is also her anniversary of her marriage to rapper Jay-Z. Turns out the clip was a teaser for her latest Pepsi campaign; King Queen Bey Mrs. Carter has recreated her most iconic video looks for the advert/clip called 'Mirrors'.
The one minute video features an array of Beyonce's from her 15yr career, almost feels like a Barbie moment; there's Bootylicious Bey (Pink blinged out crop top and pants), Deja Vu Bey (grass skirt), Crazy in Love Bey (white tee and denim cutoffs), Single Ladies Bey (black asymmetric leotard), Love On Top Bey (leotard and military cap), etc, etc. Side note: she should so have a Barbie collection!
The advert debuts new song 'Grown Woman', which has a sick beat that makes me wanna get all Deja Vu, Single Ladies, and Run the World (Girls) on it! Which figures seeing as it was produced by Timbaland, yes sir!
Bey closes the ad with the statement "Embrace your past, but live for now" before she walks off in her black mesh top, leather shorts, and Alaïa heels!