Not a huge fan of red?  Me either, click through to see 21 non-cliché gift ideas.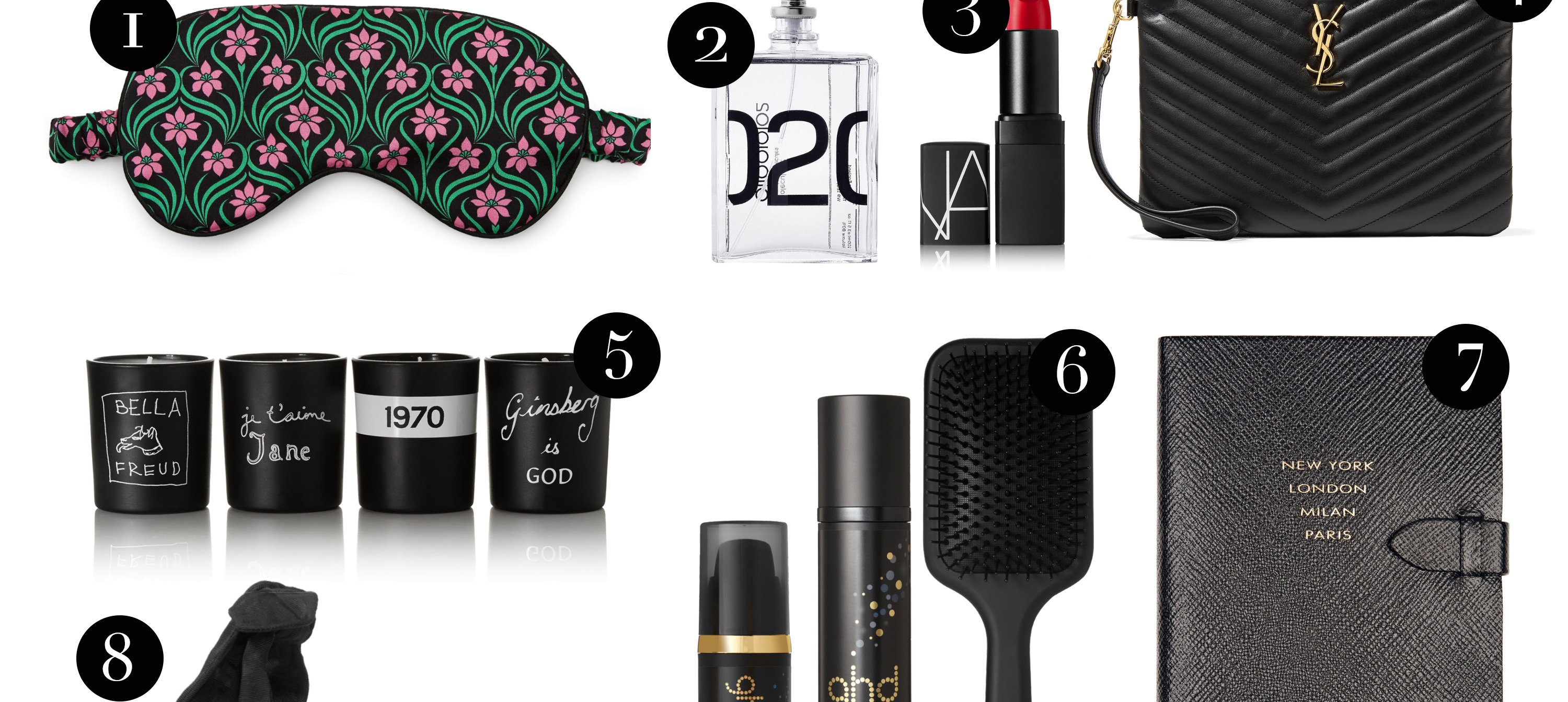 OK, so I understand that red symbolises love (amongst other things); so it stands to reason that most Valentine's Day gift guides would be chock a block with red gift ideas.  What about those of us who aren't lovers of everything red?  Or those of us who are not really into the V Day cliché??  I've drawn up my own Valentine's Day gift guide, with 21 gift ideas for the ones that love black.
Click the images to shop the items!
[show_ms_widget id="35973319″ image_id="41827636″ width="1500″ height="2413″]
Click the images to shop the items!
1}  Silk Eye Mask | Liberty
Beauty sleep is essential, as the mornings get brighter this silk eye mask will come in handy!  Not to mention all the plane hopping we all plan on doing this year.
2}  Molecule 02 | Escentric Molecules
I've loved this fragrance for years, I've always complimented people wearing it, and now when I wear it I get complemented ALL the time.  It's a unisex fragrance so it's a great gift for anyone.
3}  Semi Matte Lipstick in Jungle Red | Nars
Gotta have a little bit of red right?  Especially when it's in the form of this gorgeous Nars lipstick.
4}  YSL Leather Pouch | Saint Laurent
Perfect for a day to night situation, or vice versa.
5}  Four Mini Votive Candles | Bella Freud
Black fashion candles that smell great, and you can use the jars as storage when they're done.
6}  Ultimate Style Gift Set | GHD
We all need those good hair days.
7}  Panama Runway Notes Leather Notebook | Smythson
Smythson do such chic notebooks.
8}  Coco Suede pumps | The Row
I can't with a kitten heel, but I'm obsessed with these suede mules from The Row!
9}  human hair wigs | Luxe City Guides
City guides for the big four fashion week cities.
10}  Leather Belt | Saint Laurent
This is the perfect accessory to compliment most of our wardrobes.  Amirite?
11}  Chic Stainless Steel Water Bottles | S'Well
Speaking for myself as a lover of all things black, I know that some things are a bit "so what" in black.  So I go for another option such as rose gold, or marble.  For the chic fitness freak.
12}  Rose Gold Tweezers | Tweezerman
You can't go wrong with a pair of rose gold tweezers, I find Tweezerman to be the best.
13 & 14}  Stella McCartney lace bra and knickers
Chic, Sexy, Black
15}  Spiked leather card holder | Christian Louboutin
A card holder with a tough exterior.
16}  Spiked leather coin purse | Christian Louboutin
With a red sole as the zip charm!  It's the little things.
17}  cheap prom dresses| Stella McCartney
The shape and simplicity of these slip ons, make them an instant win.
18}  Burning Rose & Safran candles | Byredo
I love Byredo fragrances, these two are perfect for a Valentine's Day gift.
19}  Valentine Sock Collection | Happy Socks
I had to have hearts and flowers in here somewhere!
20}  Black Make-Up Eraser | Makeup Eraser
This originally came in bright pink, which I already have, and swear by!  Now, they're throwing them out in black!!
21}  Linea Nº1 on-ear headphones | Caeden
Perfect for my train rides and DJ sets!
I hope you liked my Black Valentine's Day Gift Ideas; don't forget you can click on the images to shop the items.