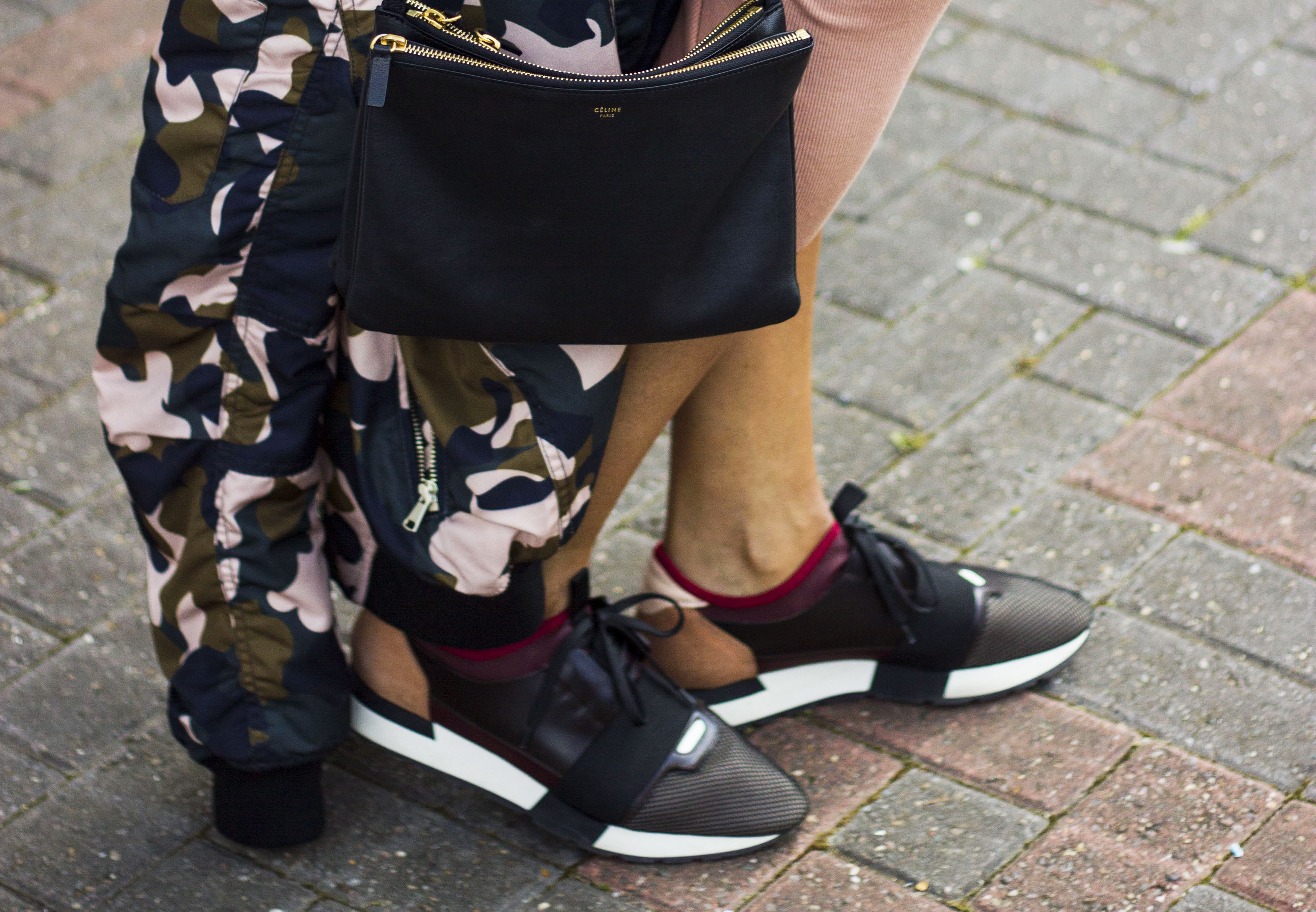 I'm sharing with you all how I get ready faster, whether in the morning or before a night out.  Let me start off by saying, I am not a morning person.  If you're anything like me, getting out of bed will be the struggle of struggles, especially if it's cold!  So I've listed out the 6 things I do to make the morning process smoother.  There's nothing worse than standing in front of your closet, clock ticking, without a clue of what to wear.  It happens to the best of us.
The Night Before
In order to get ready faster and make my mornings stress free, I prep what I can the night before.  Doing this saves me from using my brain excessively before 9am, like making huge decisions of what outfit to wear!  I hate the cold, so during the winter months, I set my heating to come on 1 hour before I need to get up.  It makes getting out of bed so much easier!
Check the Weather
I always check the weather for the next day, the night before, using the weather app on my iPhone.  That way I can see how many layers I might need, or if I need to be rain ready.  By scrolling to the right in the "today" section, I check the weather by the hour, so I can see if I might need to strategically layer my outfit (cold morning, warm day or warm day, cold night).
Outfit
After checking the weather, in order to make sure I get ready faster I go ahead and select my outfit for the next day.  As well as the weather dictating the 'fit, of course my activities will play a huge part in my outfit decision also.  I tend to go with the footwear first.  If I'm going to be pounding the pavements of London for the day, then I'll opt for a comfortable pair of ankle boots, or stylish sneakers.  I'll more than likely keep the outfit simple and go with my everyday fashion staples. If I just have a meeting then I might opt for a heeled boot.  Then go up from there; bottoms, top, coat, accessories.  The style of my top determines what underwear I'm wearing – is it a deep V-neck, or a bodycon top, or an off the shoulder?  If it's a sweater, anything goes!
Handbag
Going back to my school days techniques, I make sure everything I'll need for the next day is in my bag from the night before.  There's been too many days when I've forgotten something, even as trivial as my iPod, but it pisses me off so I make sure everything is good to go from the night before.
Hair
When I'm on a tight schedule my hair will standardly be done from the day before to ensure that I get ready faster – wash n go's and braid styles for sure will be done and headscarfed up over night.  Simple styles such as a slick bun, can be done in the morning as it's super quick.  If it's in a protective style, even better as I only have to tidy my edges!
The Snooze Button
I've heard so many different thoughts on the snooze button; good, bad and indifferent.  I prefer to wake up using my own body clock, which is generally about 7-8am.  However, if I have to get up earlier I set an alarm, but I always employ the snooze button.  It's never to get 5, 10, or 15 more minutes sleep though.  I set the alarm 30 minutes earlier than I need to get up so I can check my phone without running over time; mainly emails, and comments.  This means by the time I do get out of the bed to go into the shower, I'm far from a groggy mess bumping into walls and door frames.
All that's left for me to do is put my clothes on and do my face, I always keep my makeup super light for the day.  It helps that I'm not into painting by numbers with foundation, concealer, contour kit, etc; so it's super quick.
Tweak these methods when getting ready for a night out; they have definitely helped me to get ready faster for any occasion.
If you have any tips I'd love for you to share them in the comments below.  I might end up adding them to my routine.