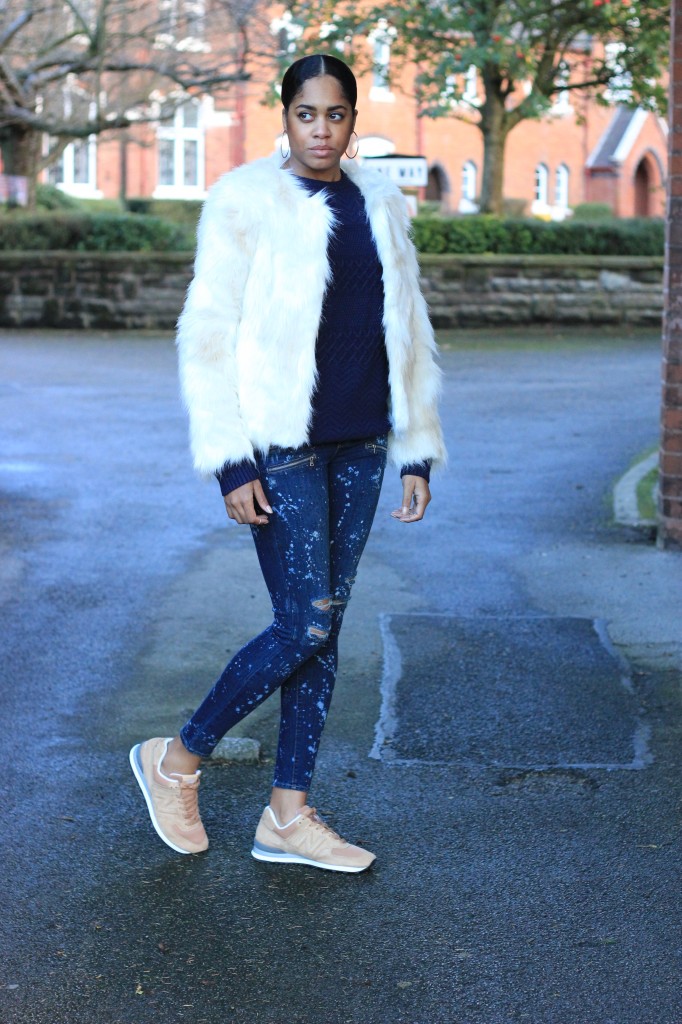 2015 came in with a bang, I was the star DJ at my Godfather's NYE bash which gave me the thirst for more DJing shenanigans.  On the hunt for new Serato deck to perfect my craft.  Already been to London and back, bought new fabric to make some stuff to wear during London Collections: Men, and caught up with my friend Q in the process.
It all kicks off this Friday, quite looking forward to it.  I've never been to see the mens collections before, it's about time seeing as I love menswear so much!
Here I'm wearing a sweater from OPEN, a new menswear brand full of basics for cheap, cheap, cheap!  I went a little cray before Christmas and treated myself to a few styles, this navy number is one of them.  I prefer the cut of a mens sweater on me over a women's one; especially when it comes to a crew neck!
I am also living for my custom New Balance trainers, I wanted them as neutral as possible, and as I've already got a sh*t load of black trainers I opted for an all over beige shoe (something they don't do).
Also got a lil something embroidered on the back!
See more of the look after the jump!
INSTAGRAM : TWITTER : BLOGLOVIN : FACEBOOK : TUMBLR : YOUTUBE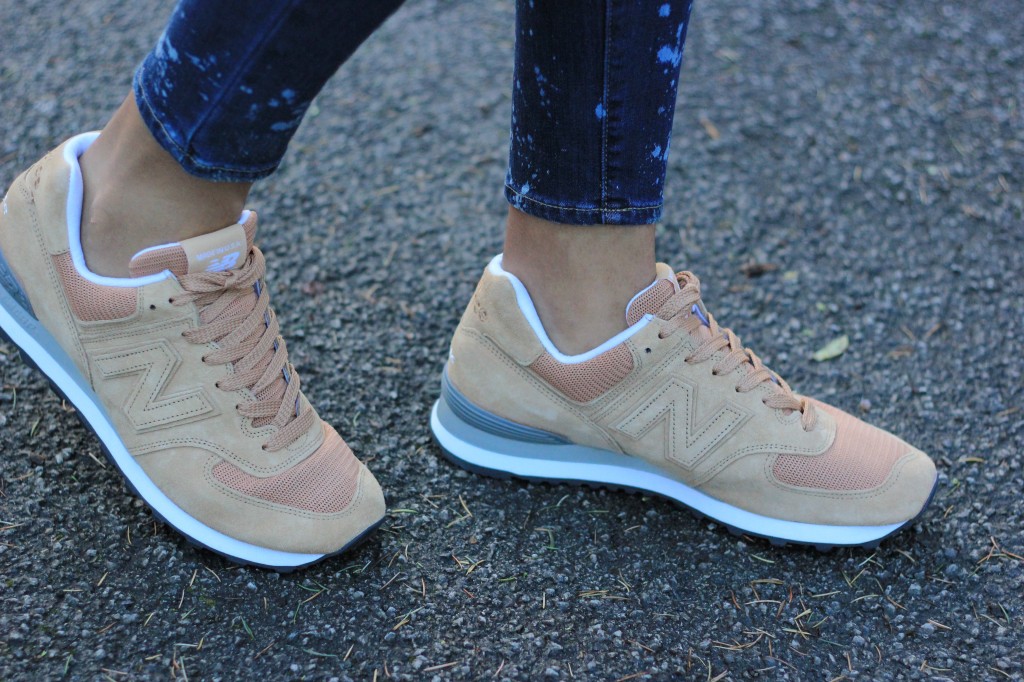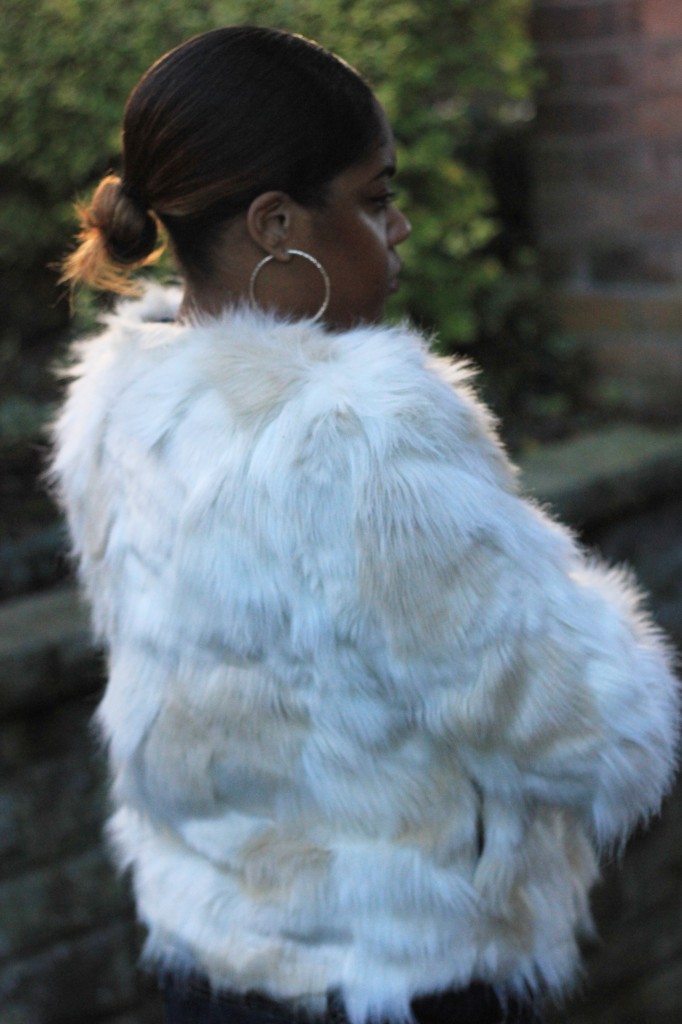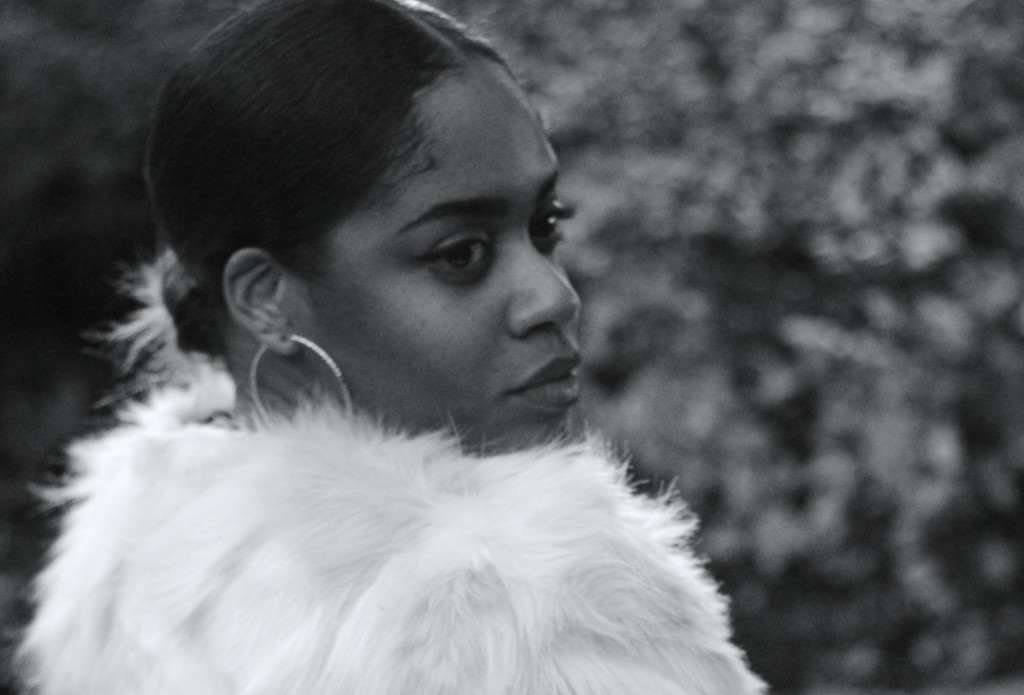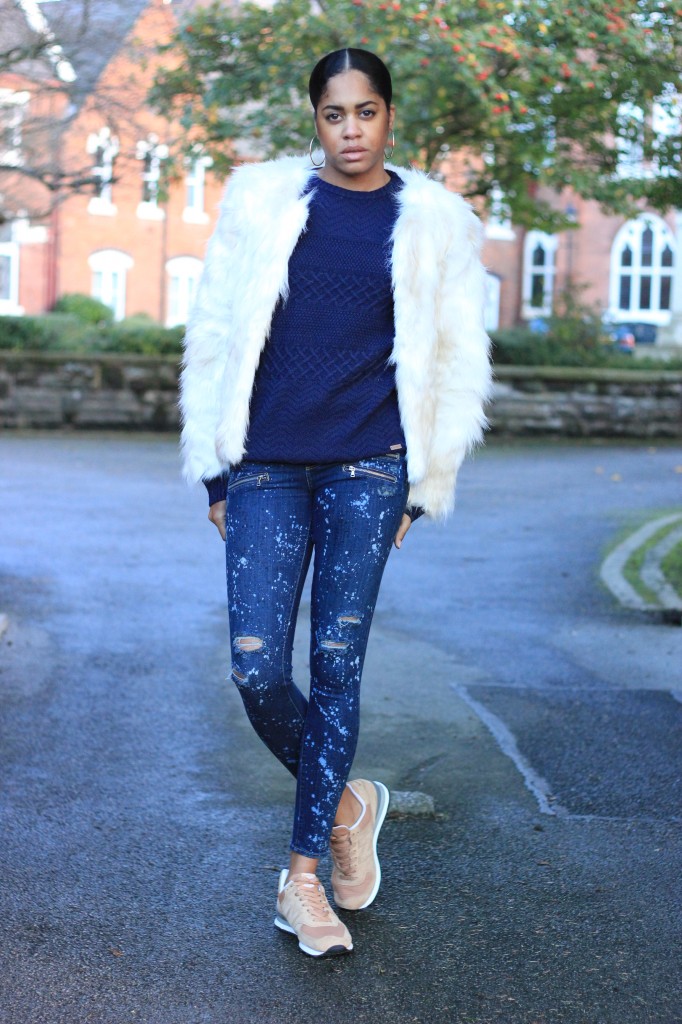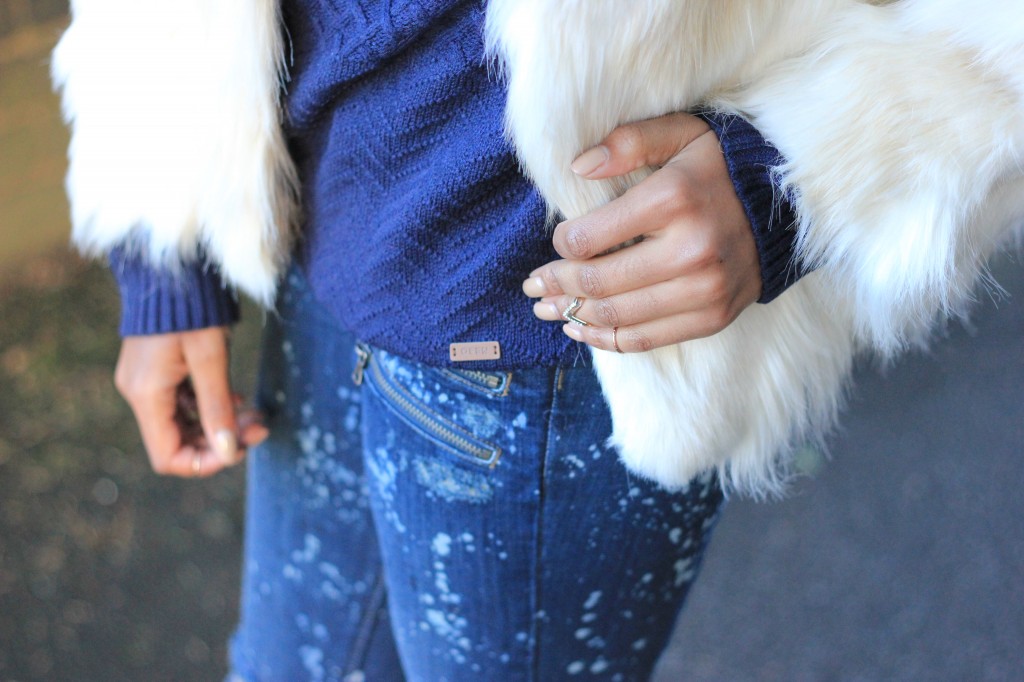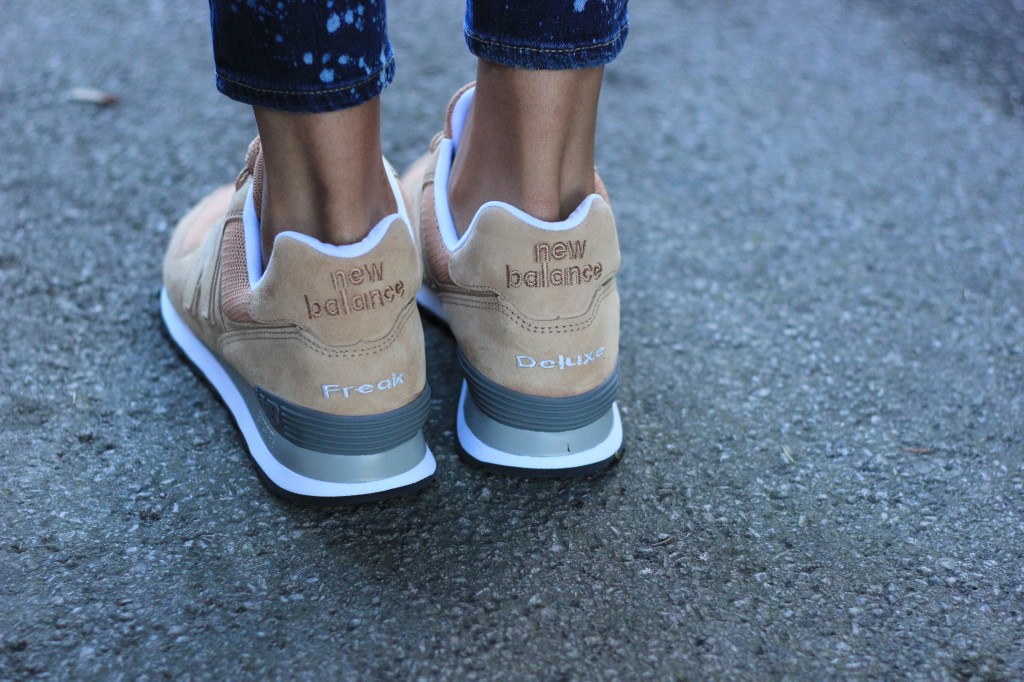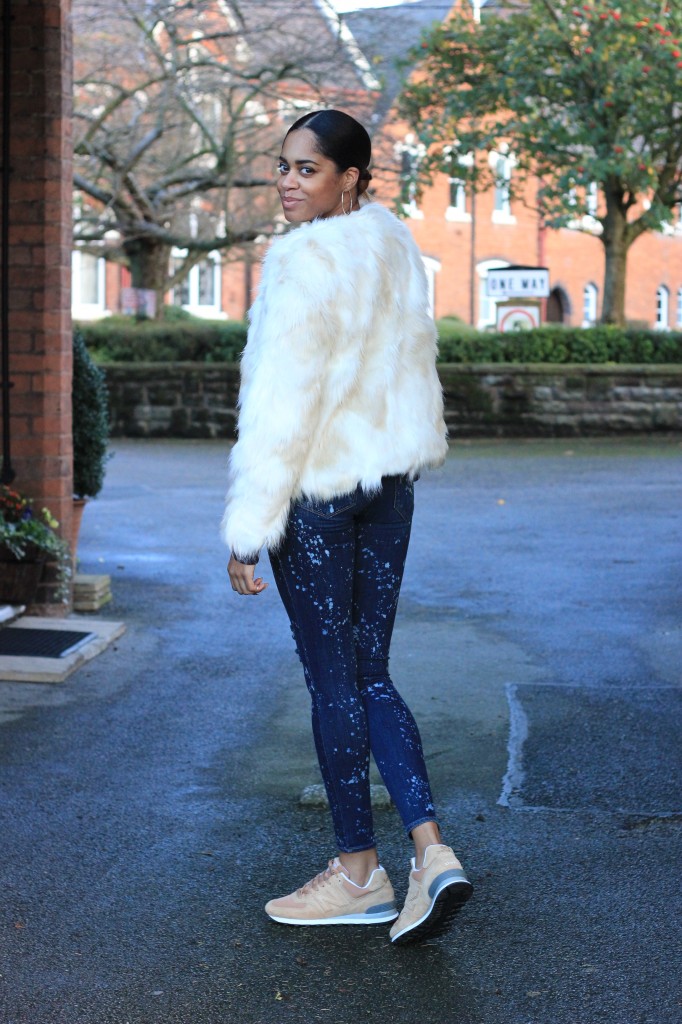 FOREVER 21 JACKET | OPEN SWEATER | PAIGE DENIM JEANS | NEW BALANCE TRAINERS