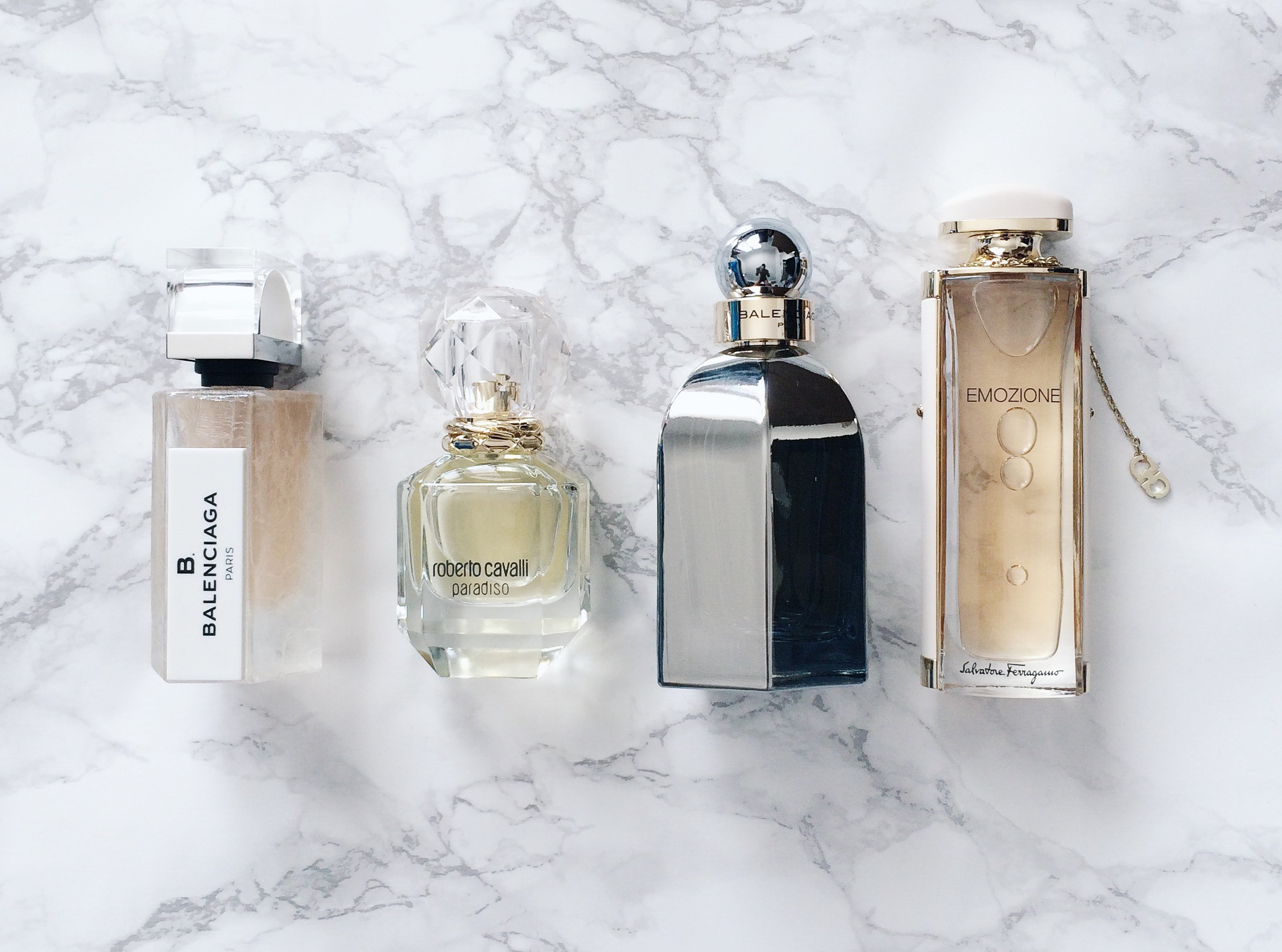 As mentioned before, I'm a big fragrance heaux, I love new scents!  I don't wear every kind of scent of course but I always have the same issue – a new fragrance comes out, I smell it, love it, get it home, love it for a few wears, next thing you know I'm cheating on it with the next new scent!  I've tried counselling and I think I might just have kicked this problem; well not entirely kicked it, but I'm definitely cutting down!
See more after the jump!
INSTAGRAM : TWITTER : BLOGLOVIN : FACEBOOK : TUMBLR : YOUTUBE
I've tested a few fragrances that have come out in the last few months and whittled it down to four favourite scents which I've listed below.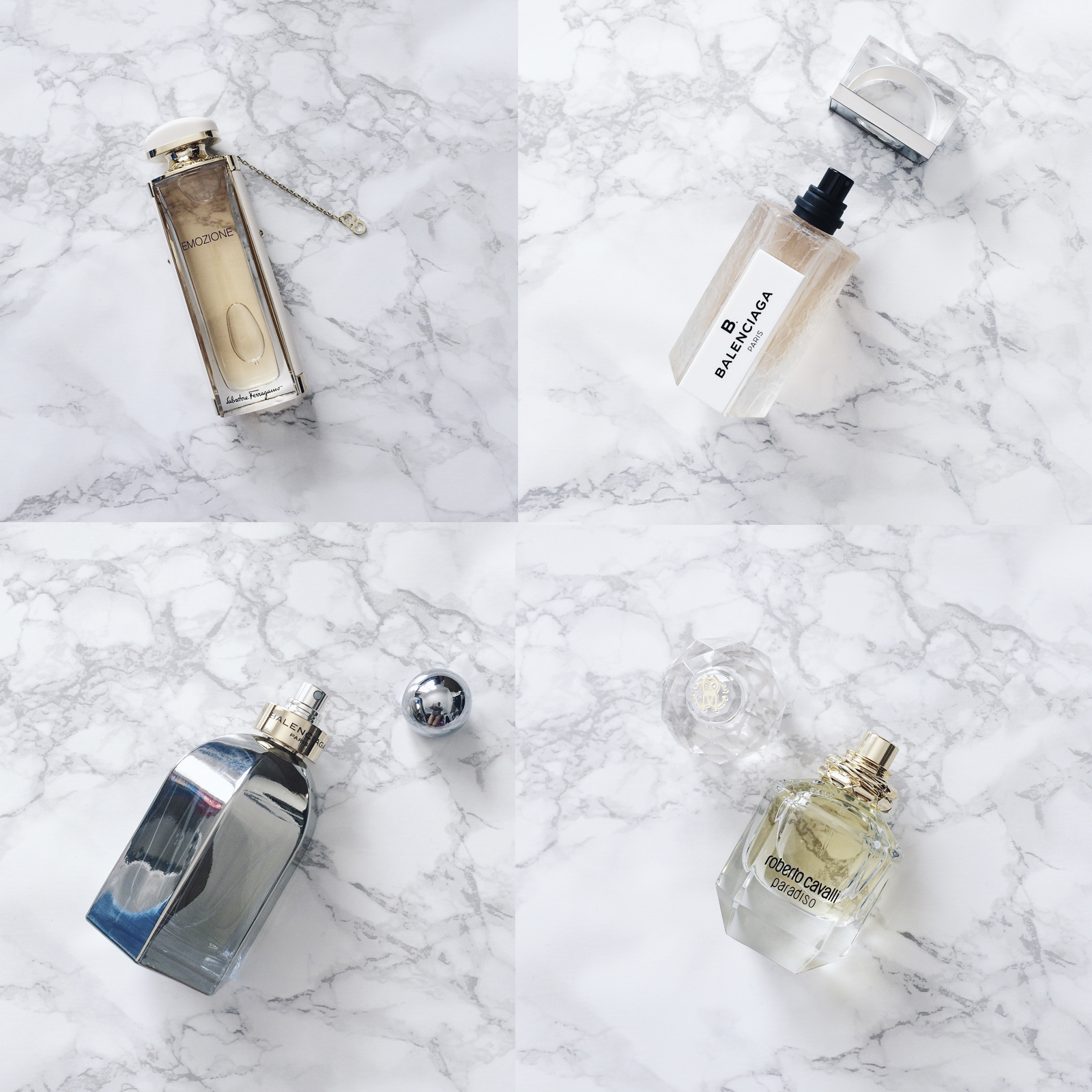 Emozione – Salvatore Ferragamo
Feminine and floral, yet powdery and woody – a multifaceted fragrance with a touch of sensual, glamorous chypre notes.
B. – Balenciaga
A fresh and alluring fragrance that opens with green notes of lily of the valley bell and violet green leaves, as it evolves, the iris note reveals a powdery essence before drying down with darker woody notes of cashmeran woods.
Balenciaga Paris L'Edition Reflets – Balenciaga
Starts out as a light fragrance with a demure violet note, but soon, a peppery note reveals itself over a calm, woody note. It is a fragrance full of light with a few dark apertures.
Paradiso – Roberto Cavalli
A floral, woody fragrance of the Mediterranean and as a heavenly bouquet that opens with citrus notes of bergamot and mandarin, blending with the floral heart of jasmine. The composition ends with warm woody accords of cypress, parasol pine and pink laurel.
One day I'll have my signature scent! What's yours?