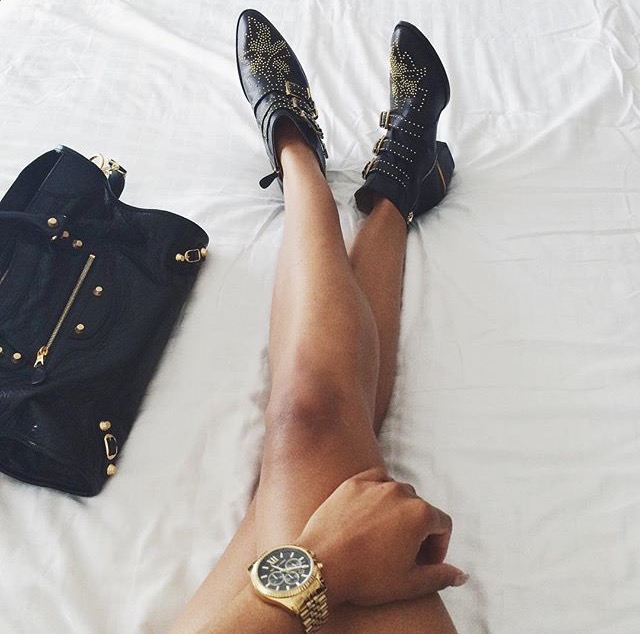 I have extremely long legs, always have done.  My long legs draw attention at all times, sometimes unwanted, even when covered up; so I have to make sure when they are on display that they're as perfect as can be!
I keep them clean and fuzz free with my Wilkinson Sword Hyrdo Silk razor, which replenishes moisture to give me silky smooth skin (it also has a waterproof trimmer on the end to keep tidy between waxes!).  I ALWAYS moisturise, it's second nature, it's how I was raised.
A cute tan would help to boost their appearance, unfortunately I've been on no sunny escapades this year, and the weather here this summer isn't even worth talking about. However I have treated myself to a pair of Chloe Boots that I've had my eyes on for the best part of the last decade! This is my #legmoment2015.
What's yours?