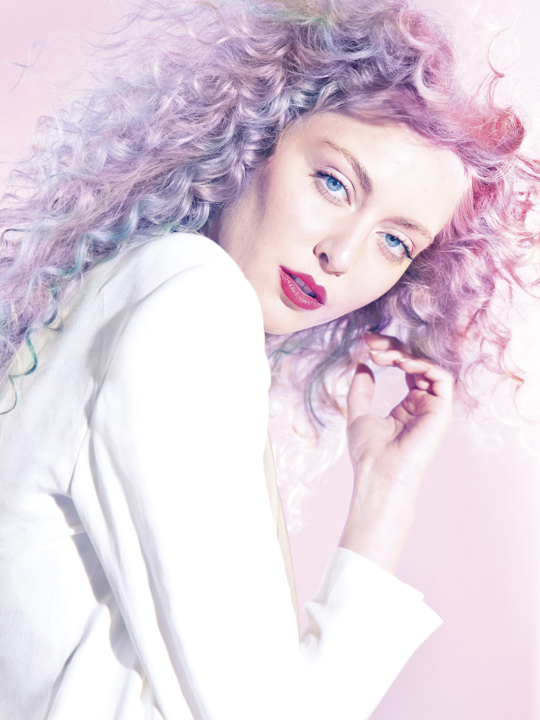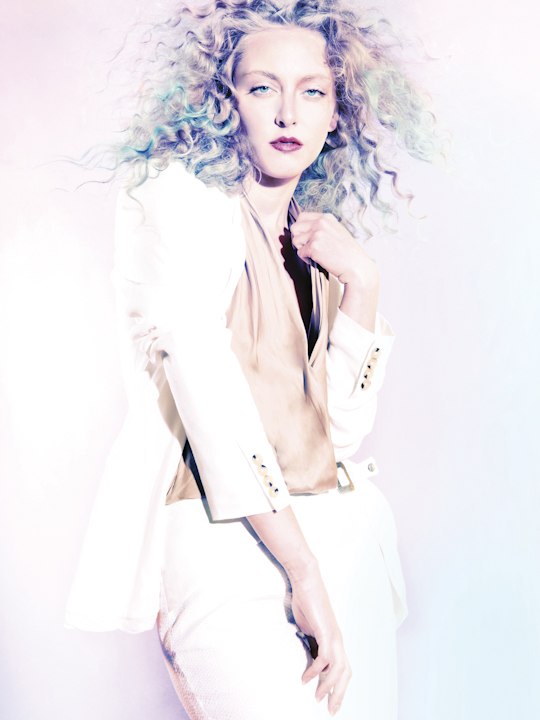 Silk-trimmed crepe blazer by Helmut Lang; White Tailored pants with Leather belt detail by Borris Powell; Draped v-neck asymmetrical silk top by Helmut Lang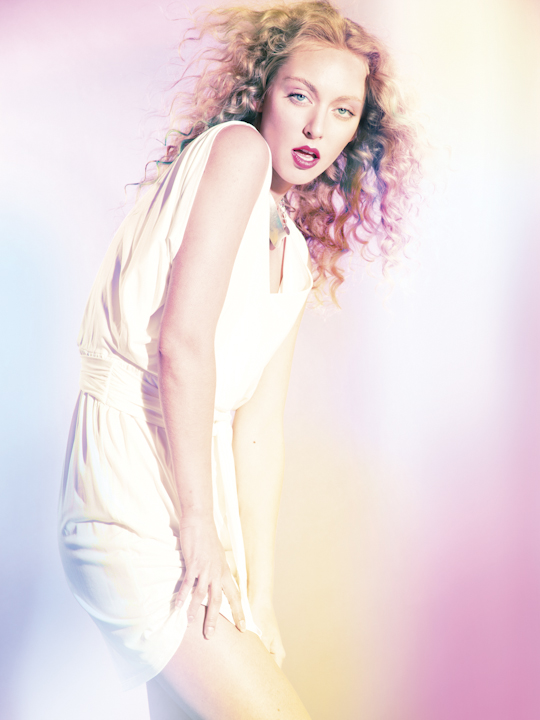 Off white wrap dress with tassel detail by Maggie London; Silver tribal necklace from stylist's personal collection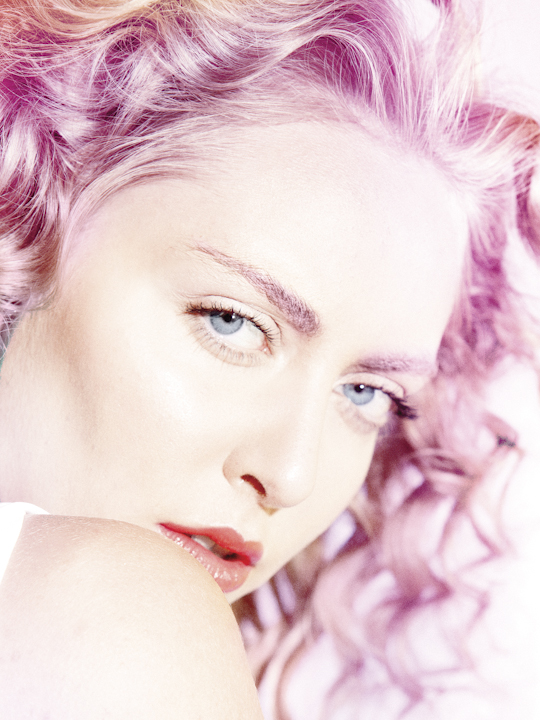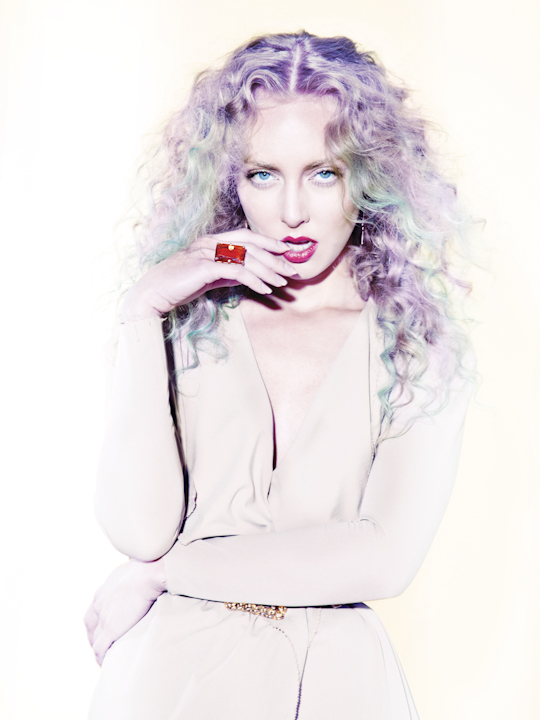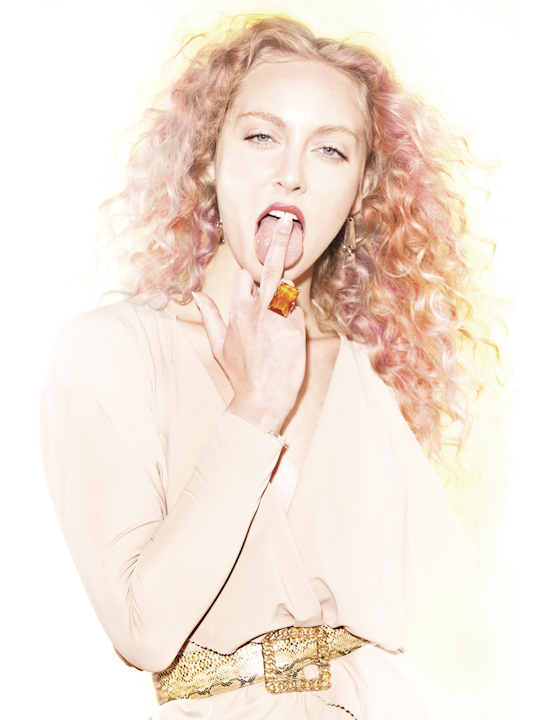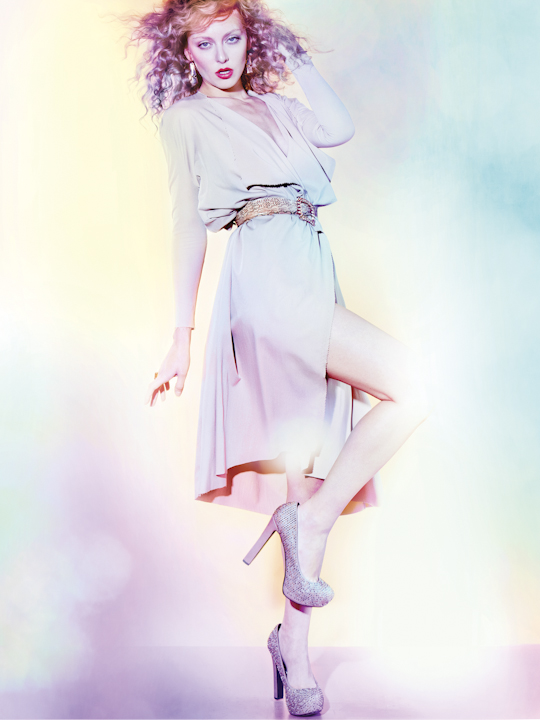 Beige flouncy wrap dress by Maison De La Cour; Snakeskin print belt with gold buckle by Maison De La Cour; Amber Ring from stylist's personal collection; Nude pumps with Metallic gold detail by Dolce Vita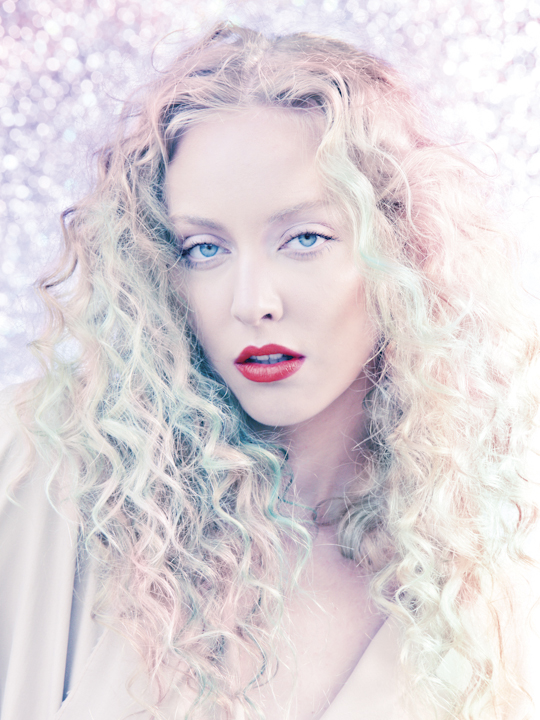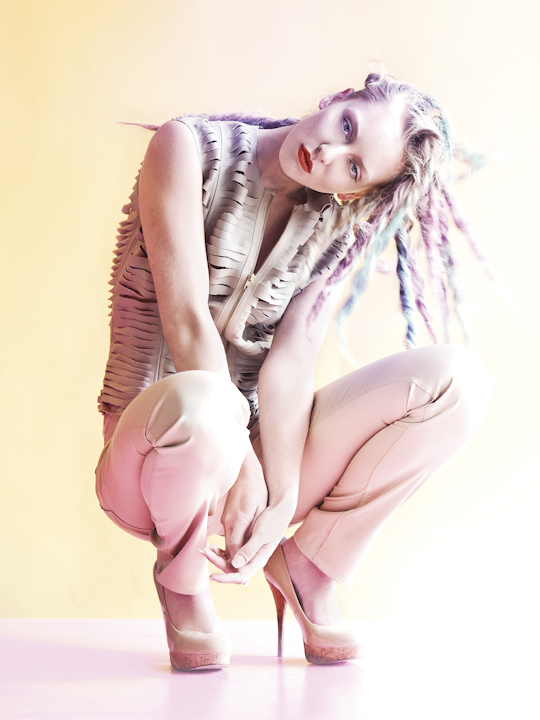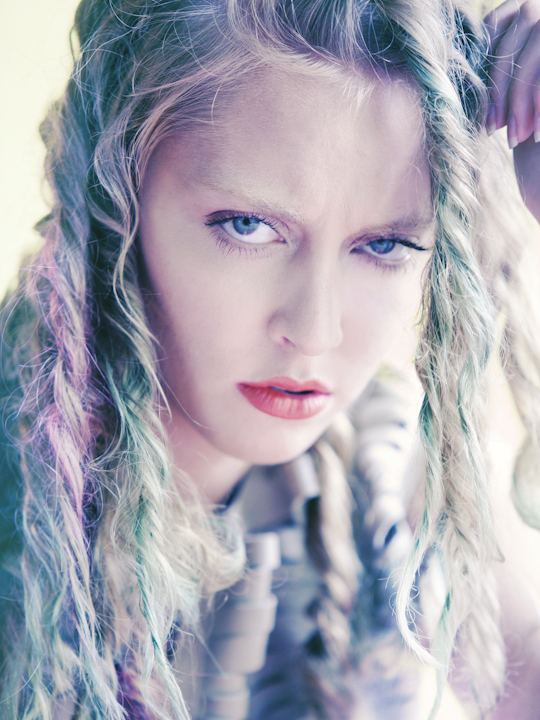 Woven beige vest by Maison De La Cour; Beige tailored pants by Maison De La Cour; Nude Pumps by Guess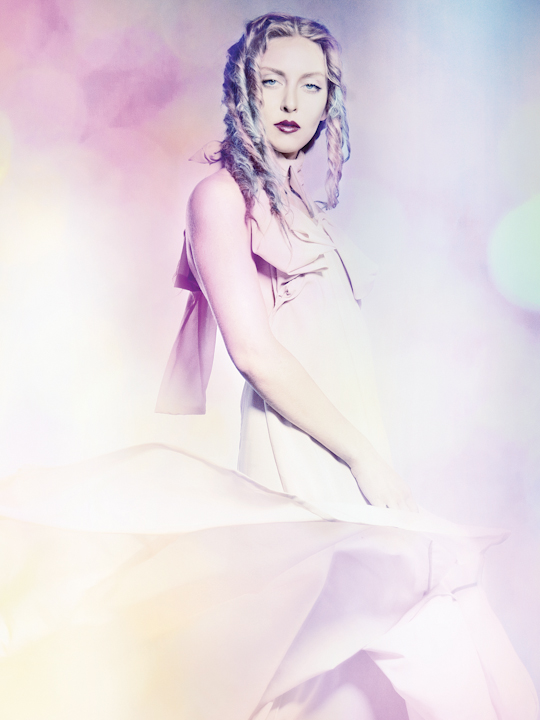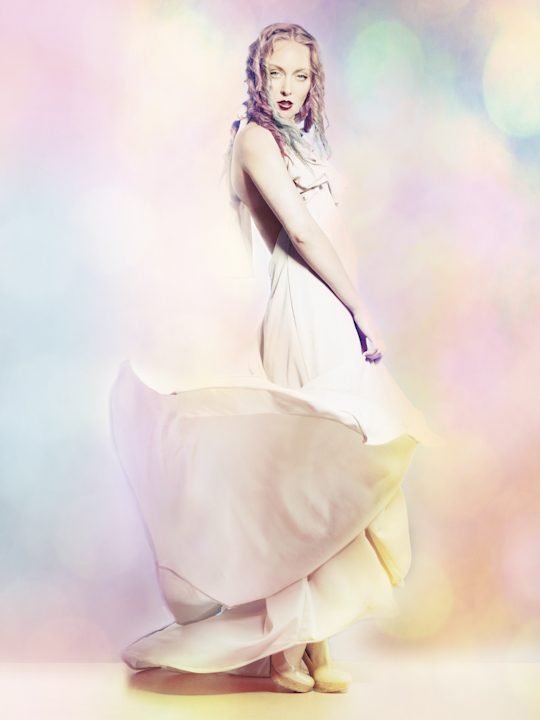 Nude Halter dress with Diamond neckline by Maison De La Cour; Nude pumps by Guess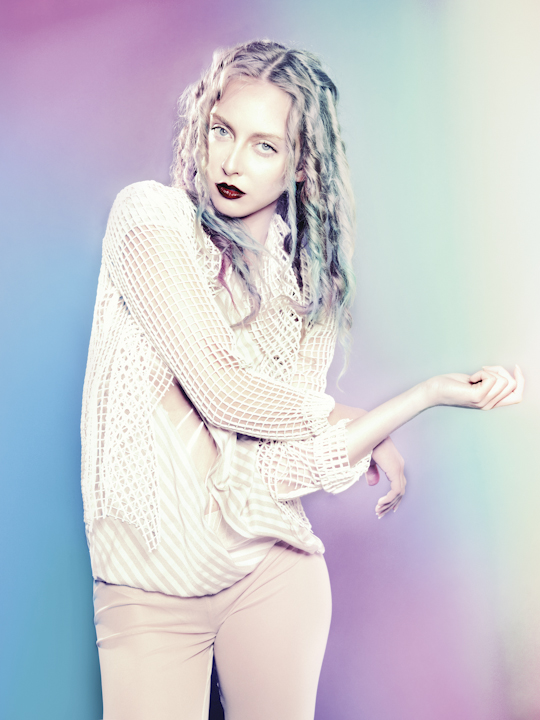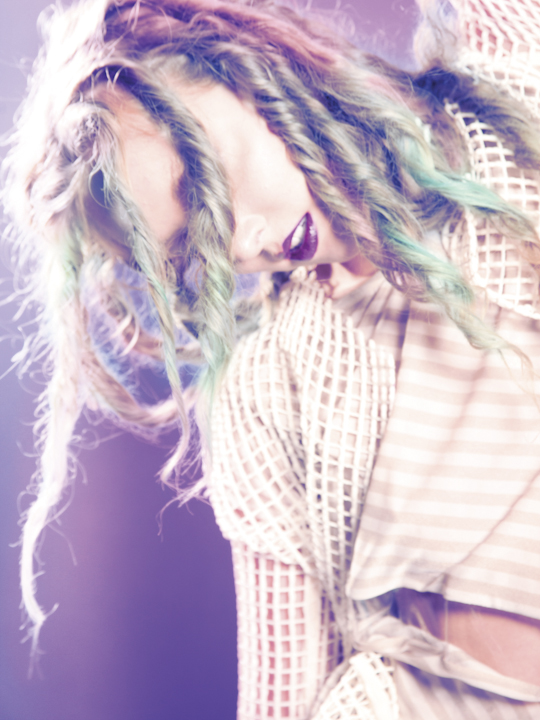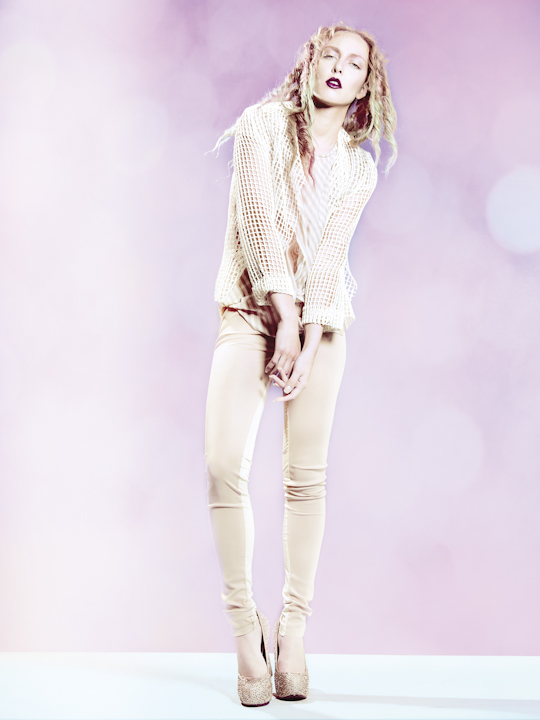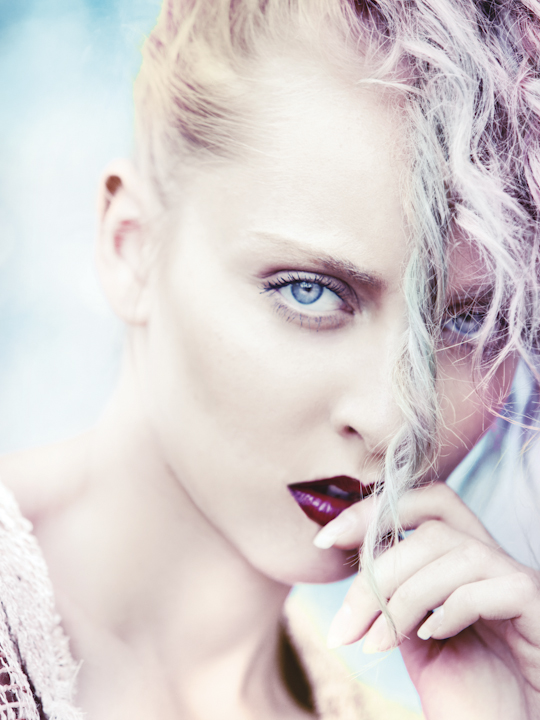 Eco friendly nude rug stopper jacket by Maison De La Cour; Nude leggings by Maison De La Cour; Nude pumps with Metallic gold detail by Dolce Vita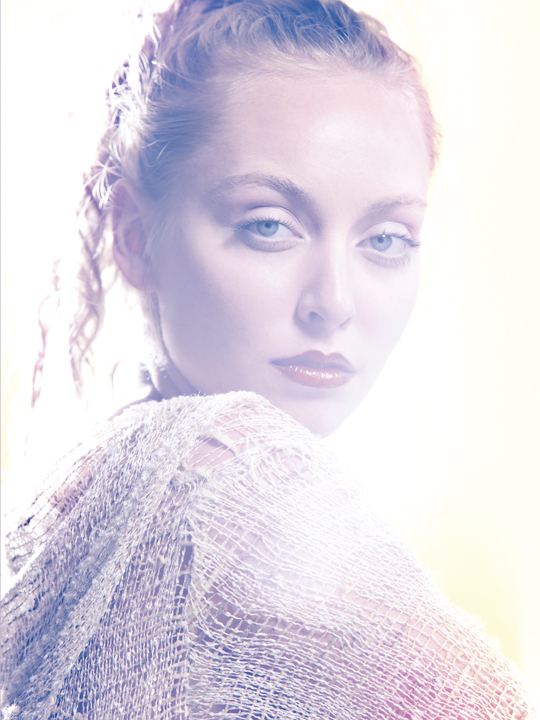 Woven wool tunic by Maison De La Cour; Nude pumps by Guess
Soft, playful and feminine does not always mean fragile, as seen here in this editorial. Photographer Jennifer Avello along with stylist Michelle Jeremias used pretty pastels and cotton candy for inspiration which was juxtaposed by a strong female presence in order to liberate women!
Photography: Jennifer Avello
Model: Marta Traskevych with Factor Women Model MGMT
Make up and Hair: Andrea C Samuels with The Rock Agency
Styling: Michelle Jeremias
See more from Jennifer Avello:
Like this? Why not try one of these too!