Love is all we need, if this is true I've got the perfect gift to giveaway today!  You can win a rose gold "LOVE" necklace from Grand Bazaar London.
Find out how you can win after the jump!
INSTAGRAM : TWITTER : BLOGLOVIN : FACEBOOK : TUMBLR : YOUTUBE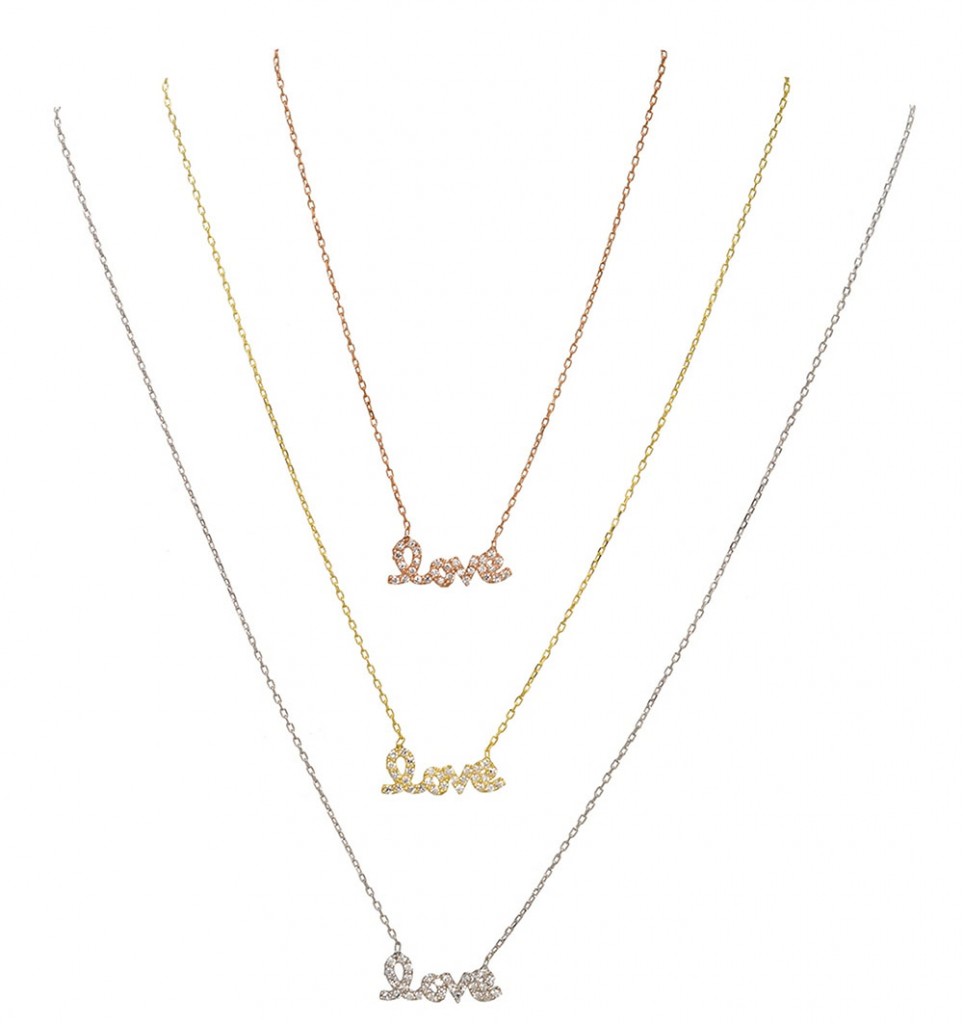 This gorgeous sterling silver, rose gold vermeil 'Love' necklace worth £59 is the latest must-have.
Offering a carefully edited but eclectic selection of exclusive jewellery, Grand Bazaar London, is a destination that reflects the diversity of fascinating Istanbul culture.
Influenced by the city's exceptional heritage and inspired by the excitement and dynamic of the world's largest and most historic shopping bazaar, Grand Bazaar in Istanbul, we have brought this unique shopping experience to your doorstep.
Pieces offered on the site are of high quality, handpicked not just for their design but also the outstanding craftsmanship, featuring precious and semi precious stones set beautifully in silver and plated gold.
To win this necklace all you have to do is answer the question below
From what city does Grand Bazaar London take it's inspiration?
a) London
b) Istanbul
c) New York
THIS COMPETITION IS NOW CLOSED
AND THE WINNER IS…
LOLA SIMMKINS!!!
Keep up with the latest from Grand Bazaar London on Facebook, and Twitter.