As you will probably have picked up from my last three fashion haul videos, I'm kinda obsessed with H&M Trend!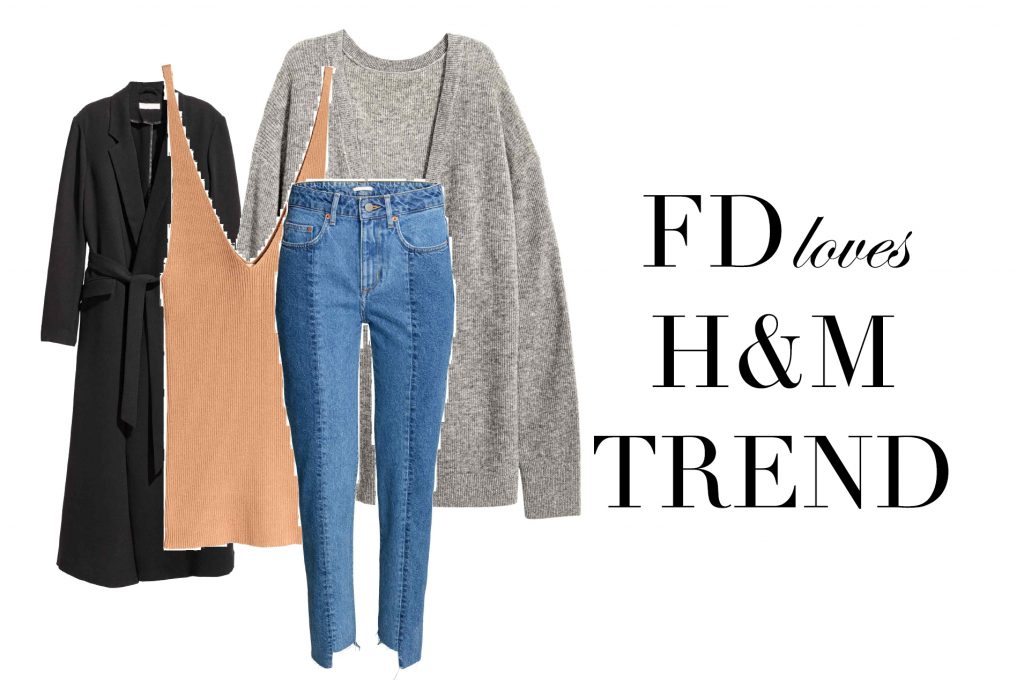 Perusing the site just now I came across some really cute pieces that I not only want in my closet, but I also want to share with you.
See all my picks and info after the jump!
I'm addicted to wardrobe staples and basics, I just cannot get enough of them! A good tee, a decent pair of jeans, and great knit – I'm obsessed.


Top: V-Neck Sweater | Jeans | Cashmere Hat | Duster Coat
Bottom: Oversized Denim Jacket | Knitted Vest | Cashmere Sweater | Oversized Coat
I live for a deep V neck top, I can't wait to wear this grey cashmere sweater with a cute bra underneath…?…!  I might even wear it back to front occasionally. The oversized denim jacket will get better and better overtime, what I really wanted was for my BF to have a denim jacket that I could just make my own from time to time; alas, this is not the case.
The caramel knitted vest is the same as the grey knitted dress that I showed in my neutrals fashion haul video so I "needed" that in my closet. I don't think I need to say anything about the blush pink cashmere sweater…the jeans, I want but, my legs…they're so long. Not complaining, I just need to try these on before I buy.
The beanie is super cute, I have a sweater in a similar knit also from H&M Trend that I wore to death last year. The oversized camel coat, everybody needs one; the black duster is a dream!! Wear it over a slip dress, or layer up underneath it.
Do you love these pieces? If so, which pieces would you want to own?
C x.